Thanksgiving Leaf Garland Centerpiece
Big thanks to Astrobrights for sponsoring this post.  All opinions are my own.
Thanksgiving can be a stressful holiday to host.  Not only do you have to worry about all the delicious food to make, but you want to have a clean home and a pretty table set.  Here's a super easy Thanksgiving leaf garland centerpiece that you can throw together weeks in advance if you want because the leaves are made with paper!  Non-messy but still beautiful!
I chose colors that work specifically for November–the gold and yellow just feel like November to me.  Most of the brilliant colors of fall have faded, leaving you with that peaceful calm before the winter storms…the sunny brisk weather of Thanksgiving time.  I actually really really love it.  And doing this garland with paper makes it so much easier to keep the decor out the entire month because you don't have to worry about messy leaves drying out and crumbling on your table.
Here's how to make it:
Supplies (affiliate links, see my disclosure)
I first folded the cardstock into thirds and cut it apart on my folded lines.  Then I cut the paper into small rectangles.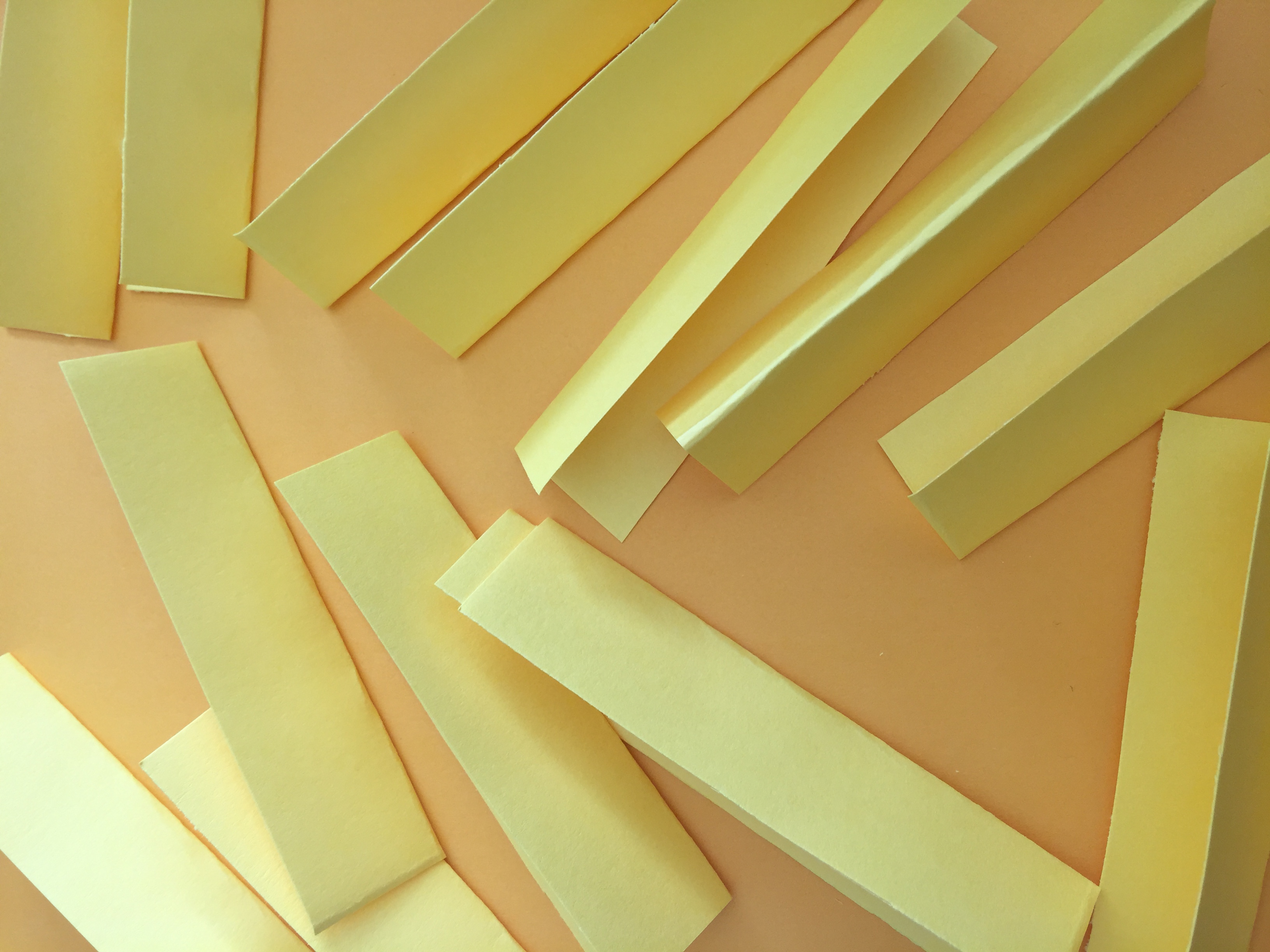 I fold each rectangle lengthwise and cut an oblong C, a half a leaf.  When I unfold them and press them flat they are little simple leaves.  Folding and cutting them this way makes the leaves have more dimension and look more realistic.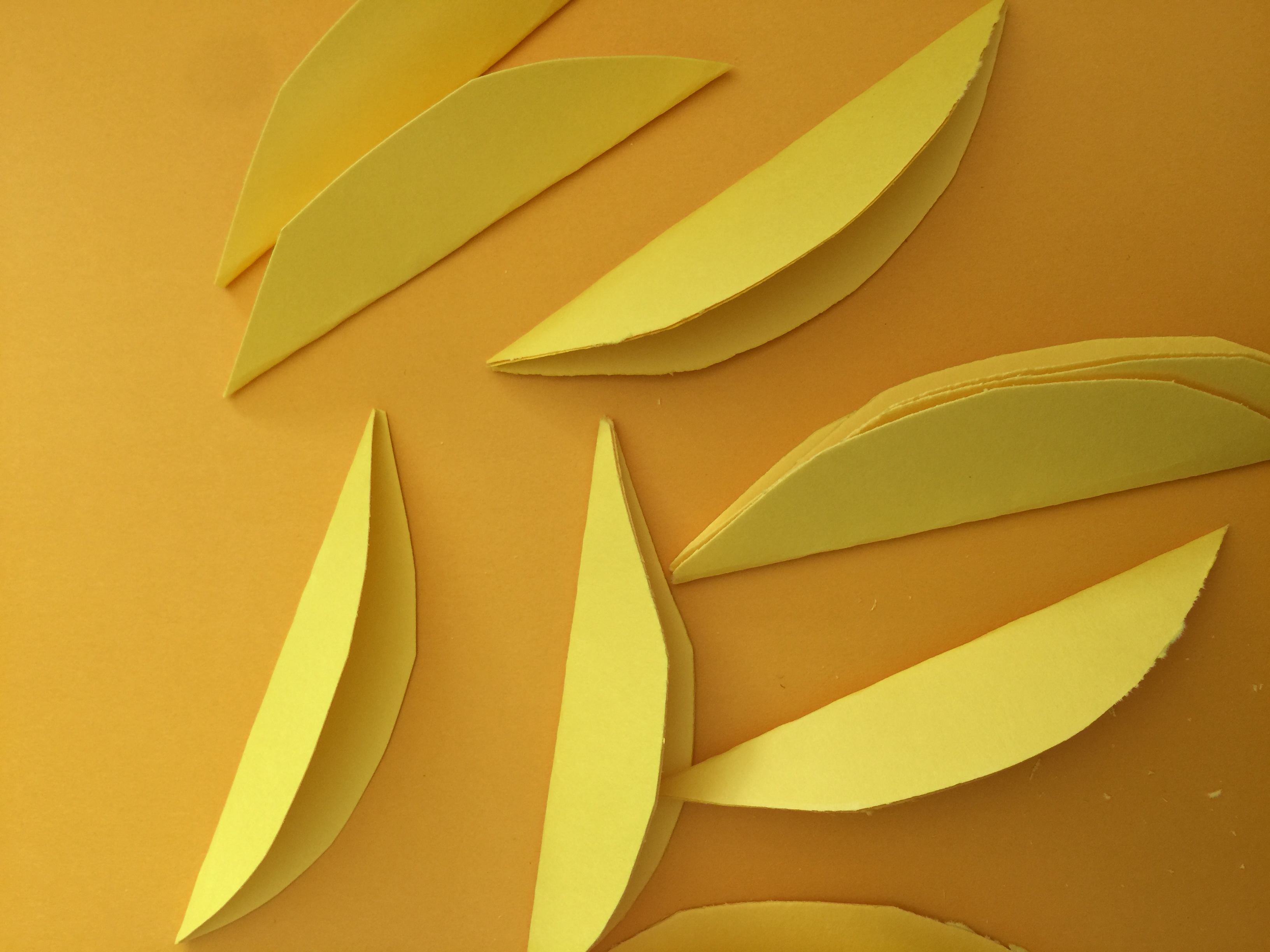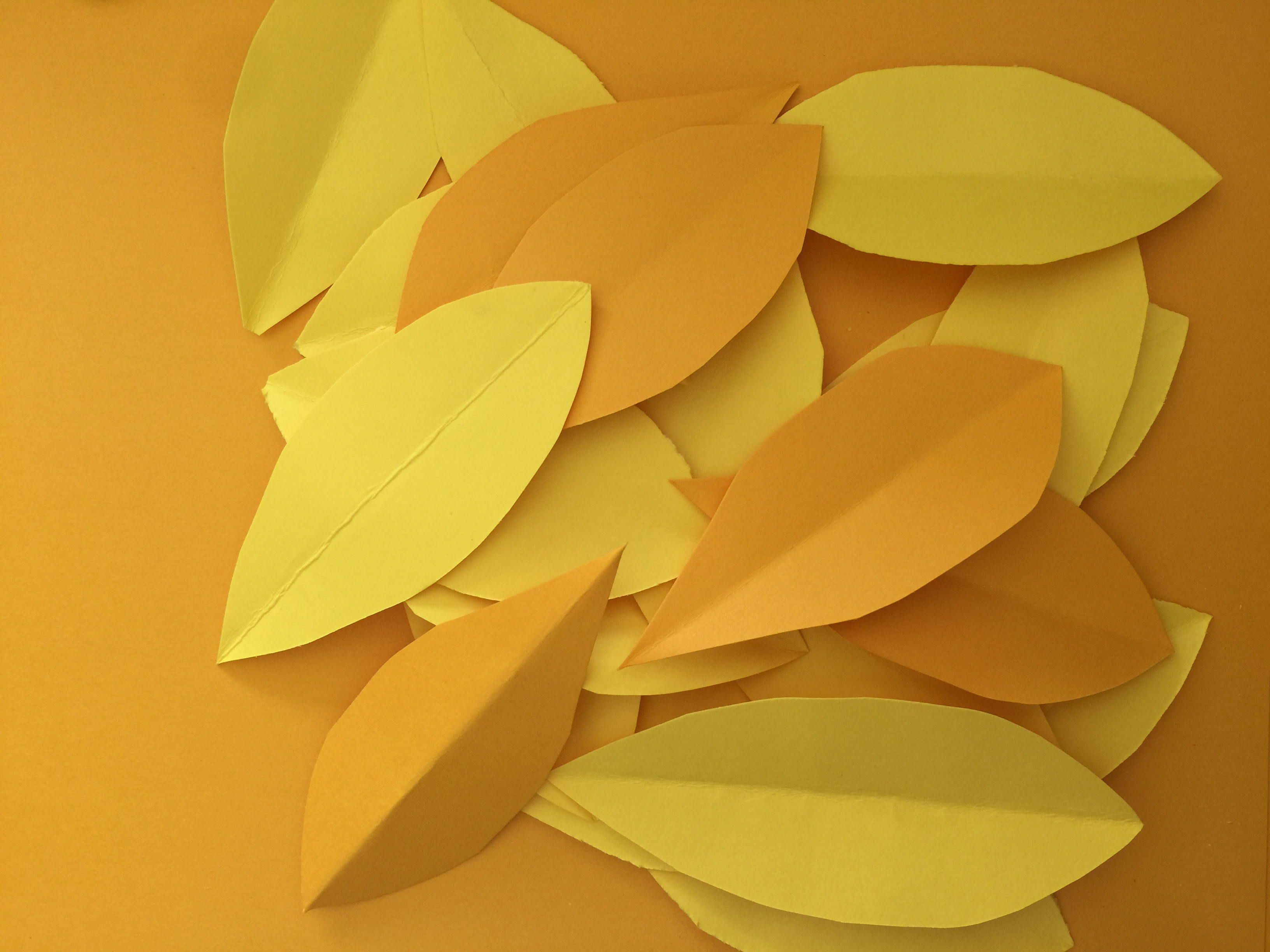 After I cut about 100 of these, I strung them on some thread using a needle, kind of like making a garland of popcorn for a Christmas tree.  You can skip this step if you just want to scatter your leaves on the table free style.
I first laid a table runner on the table as a base for the leaf garland.  Then I laid the garland down and arranged the leaves so they looked more spread out.  The nice thing about stringing them together is that they stay together, especially if you have a curious toddler that likes to climb up on the table.  And you don't find paper leaves scattered around your house forever.
After dinner is over, have all the guests rip some paper leaves off the garland and write down a bunch of things they are grateful for and they you can read them out.  Or you could do it throughout the month leading up to Thanksgiving and read it before dinner.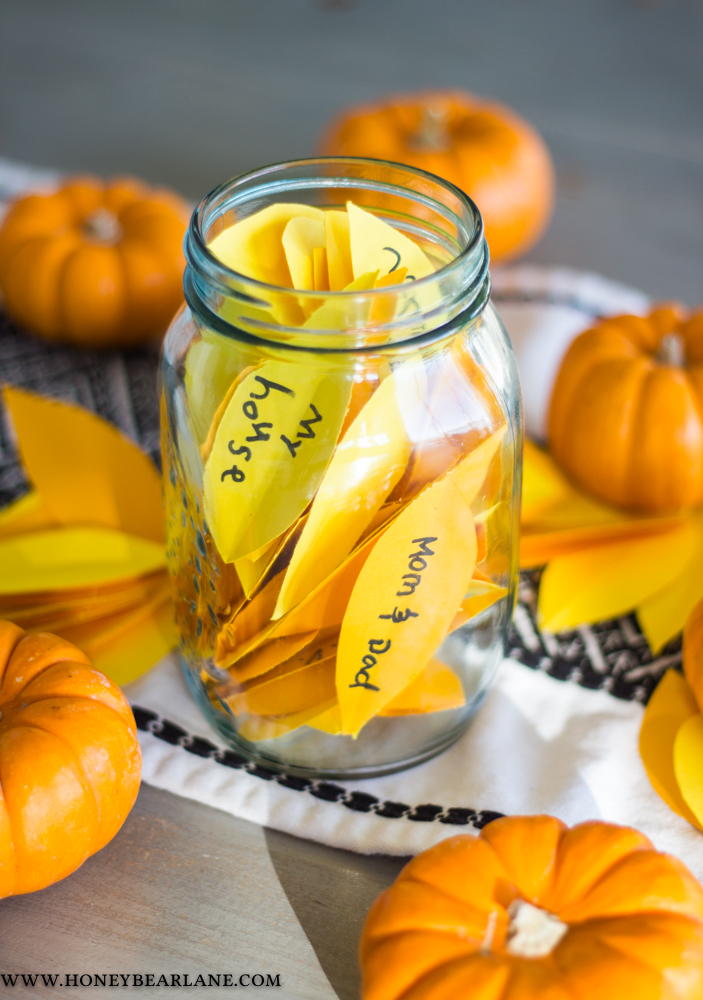 SaveSave