Easy Bag of Sunshine Gift
You might have heard of a 'box of sunshine' gift.  Well I am the the women's activities coordinator for my church congregation and every year in spring we celebrate the birthday of the women's organization for the LDS church, called the Relief Society.  This year our theme was "Scatter Sunshine."  I really wanted to emphasize inclusion, friendship, and lifting others up in our church so this was the perfect theme.  We had dinner and then did a simple little craft which I call a Bag of Sunshine.  This little bag is a small version of a box of Sunshine gift, which is a box full of fun things to lift someone up who is having a bad day.  Since we had to provide enough for about 50 people on a limited budget, we did a little bag.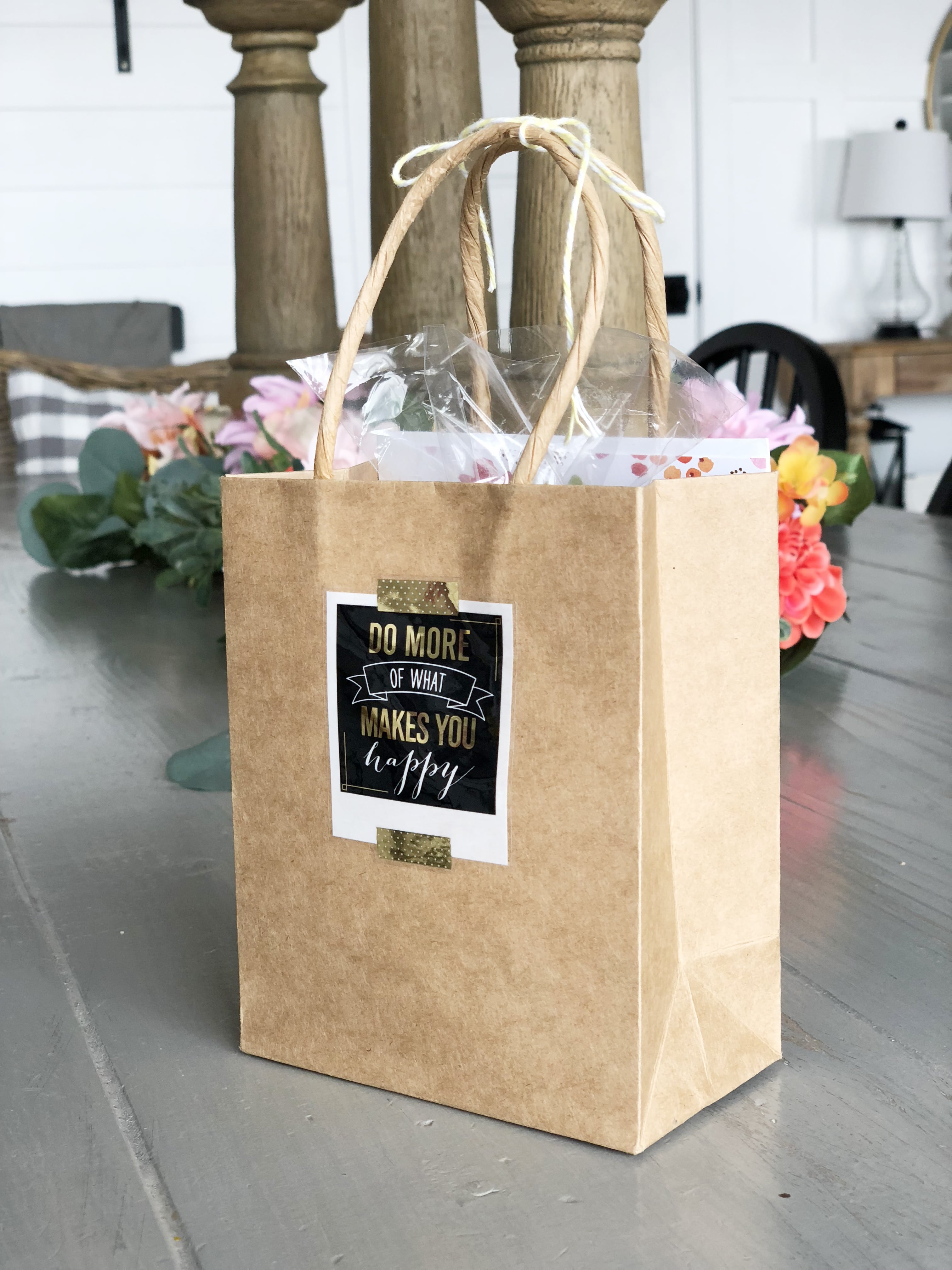 First I got these Kraft paper bags from Hobby Lobby.  They are the perfect size for a tiny cute gift and I love them!
Then I filled the bottom with yellow crinkle paper.  You can usually find this also at craft stores but since it was close to Easter I collected a bunch on sale with the Easter stuff.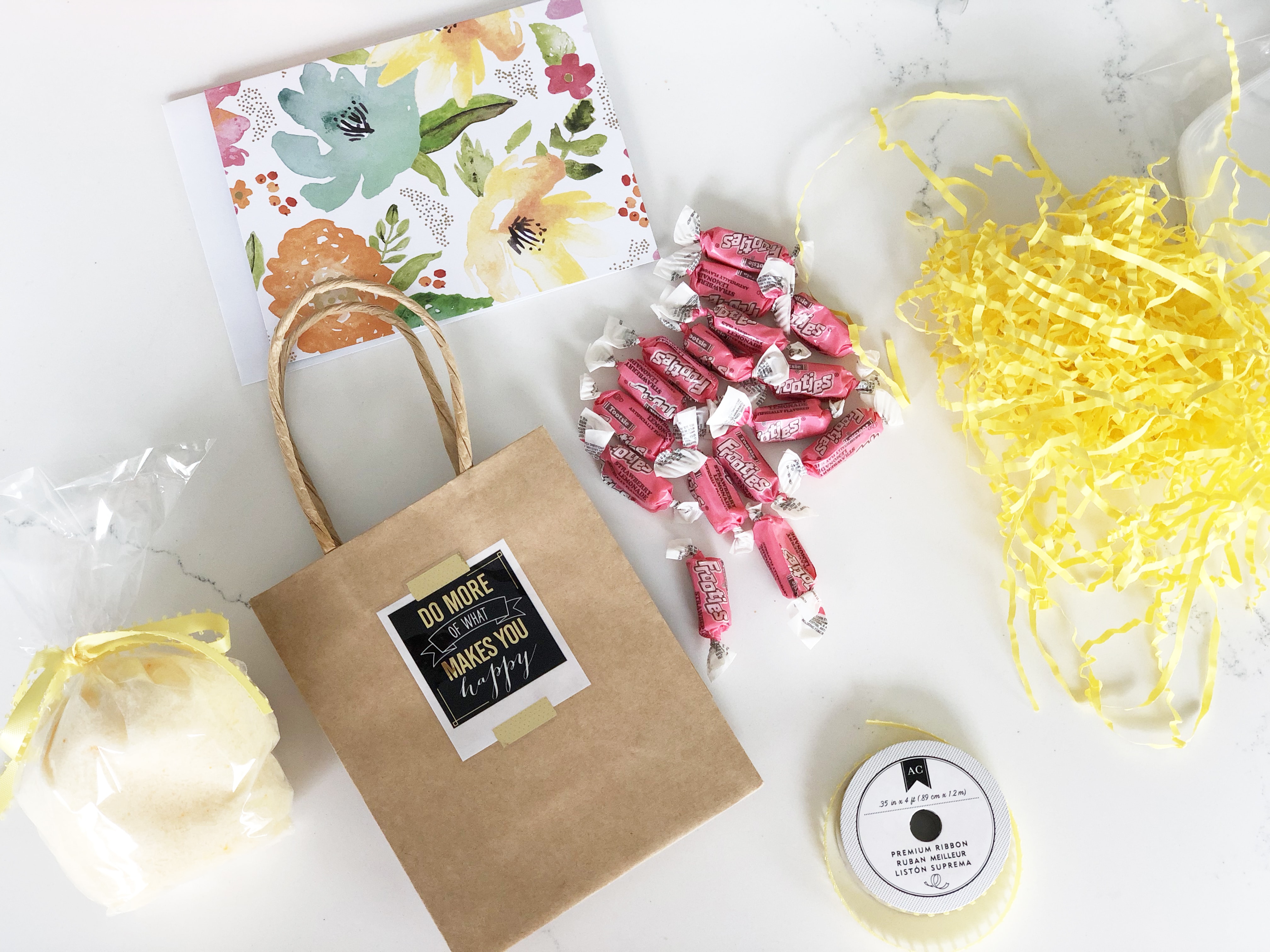 Each bag had regular size card that fit perfectly inside.  We left them blank so we could save the card to give to someone and write a personal uplifting message when the time comes.  I got my cards at Joanns for 50% off and they were so pretty with lots of different designs to choose from.
Next we added a small bag of bath salts.  I found rounded clear bags at Walmart and we tied them close with a ribbon.  I made a huge batch of bath salts for everyone to just scoop for themselves.  Here's the recipe for a yummy smelling bath salt that also helps with seasonal allergies!
Lemon Lavender Bath Salts
1/8 cup baking soda
1 cup Epsom salts
6-8 drops Lemon essential oils
6-8 drops Lavender essential oils
3 drops Peppermint essential oils
Click here for my favorite source for Essential Oils!
Finally we added a small handful of pink lemonade Frootie candies.  You can buy these in bulk at Partyland and I often get them for my parties.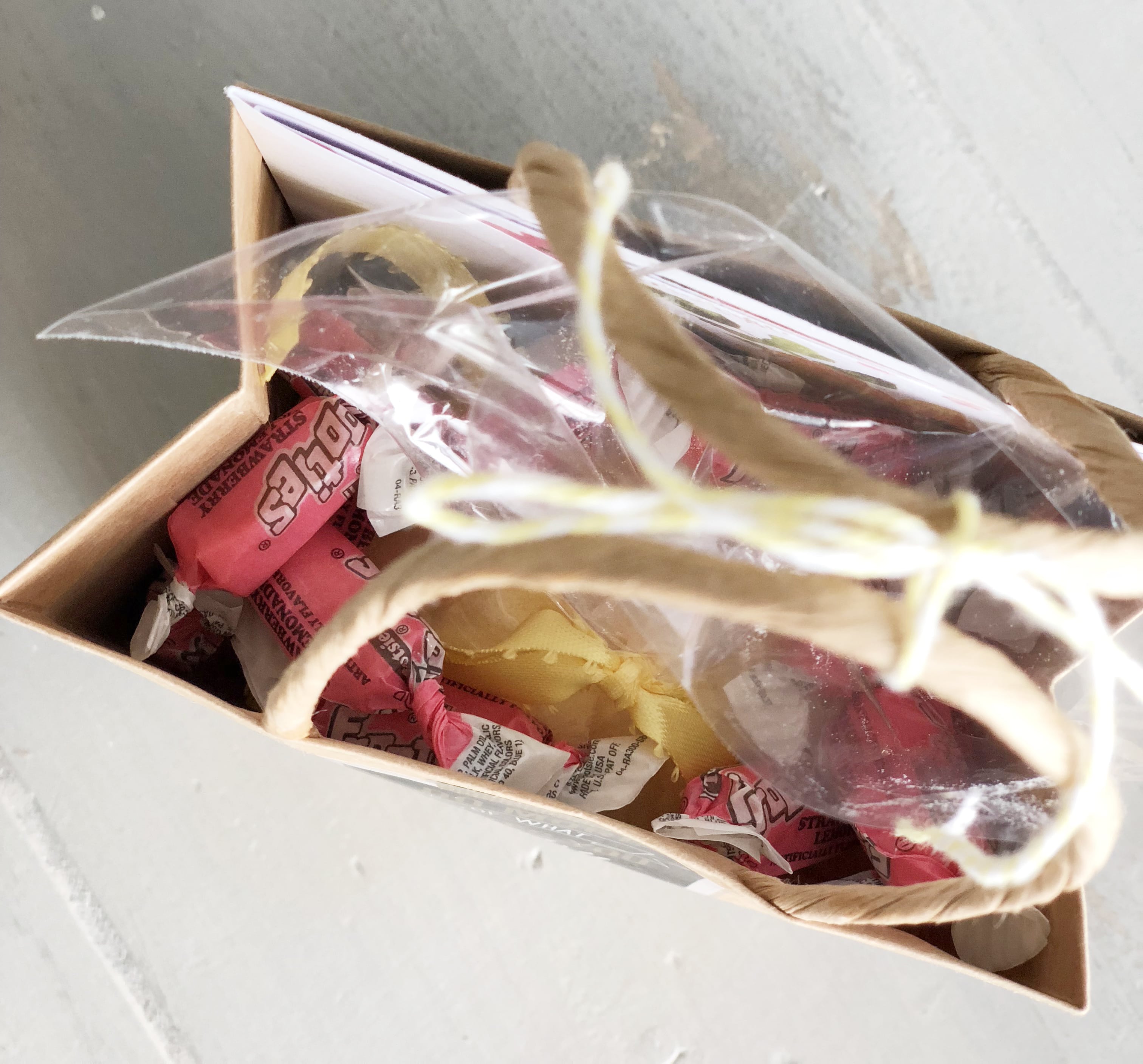 Everyone decorated their bag of sunshine with a cute sticker on the outside.  It was a super easy craft that was fun to take home so people could give it to a friend or someone having a hard time.  This would be a fun teacher gift as well!  And the bath salts recipe is awesome, I gave a ton of it to my mom for Mother's Day.