Free Lightroom Preset: Bold and Bright
Hey my friends! I'm SO excited to be offering my first FREE Lightroom preset, with NO strings attached! Since this is my very first LR preset, I want to see how it goes and make sure there are no glitches or whatever with having you use it.
What is Lightroom anyway? Adobe Lightroom is how I edit all my photos. I shoot my interiors with a simple DSLR camera (just a Canon Rebel but I'm hoping to upgrade this year!) and then use my SD card to import the photos into Lightroom. From there I can adjust all the settings to get the bright and pretty photos that you see on the blog.
What's a preset? When you edit a bunch of photos, it starts to take a long time to tweak each one individually and when you have a style you kind of like, it makes sense to be able to click one button and have all the edits made all at once! This is the beauty of a preset. You just hit the preset and all those edits you love are made all at once. From there you can still tweak it a little or just leave it as is.
What's the difference? Check out the difference in the picture below. On the left is the image completely unedited and on the right is the image with my new preset.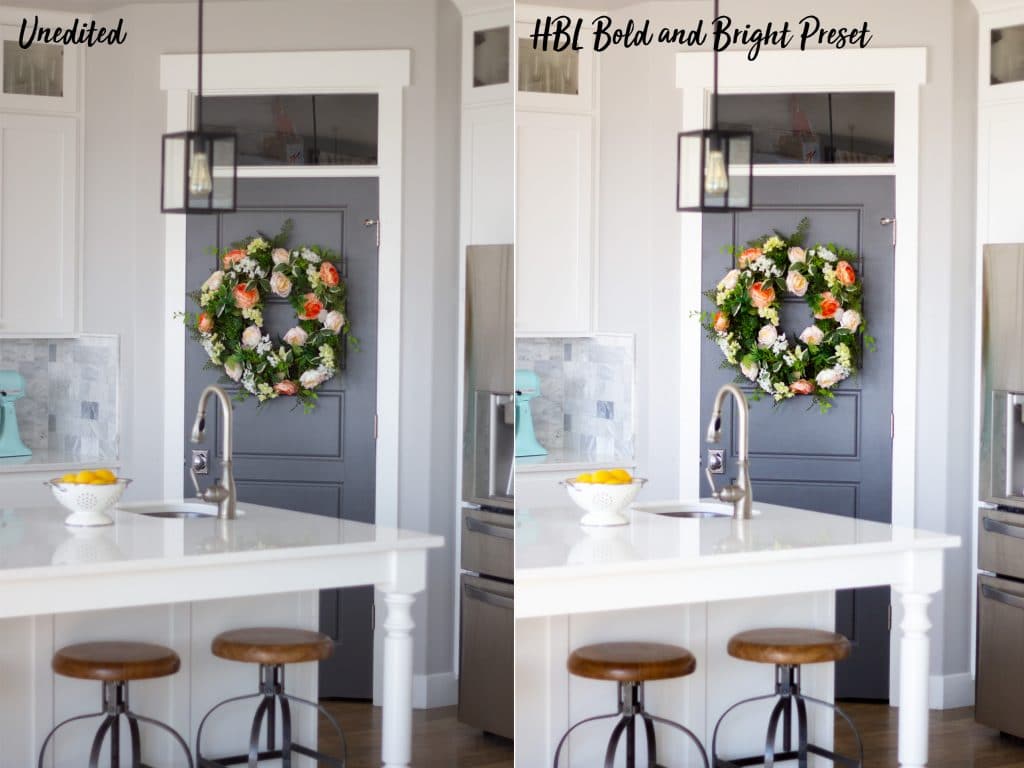 A lot of times I will combine this preset with another one because you can layer them together somewhat, depending on which dials are adjusted. But I love making my photos light and bright with the colors more vibrant so this preset is just the thing! Download the free Lightroom preset below or pin it for later.
Don't know how to install a preset in Lightroom? Check out this tutorial. And if you have any issues with it, shoot me an email and ask me a question.
Click here to download the preset!