Me and eight other home bloggers got together for a fall home tour this year and today's the day we're sharing!  We have all been so busy this season that most of us kept our decor pretty simple and are sharing one space.  I'm sure that most of you can relate to being busy in the fall!  There's no season I love more and decorating for fall is just so fun.  This year I decided to focus on my porch, so that's what I'm sharing today.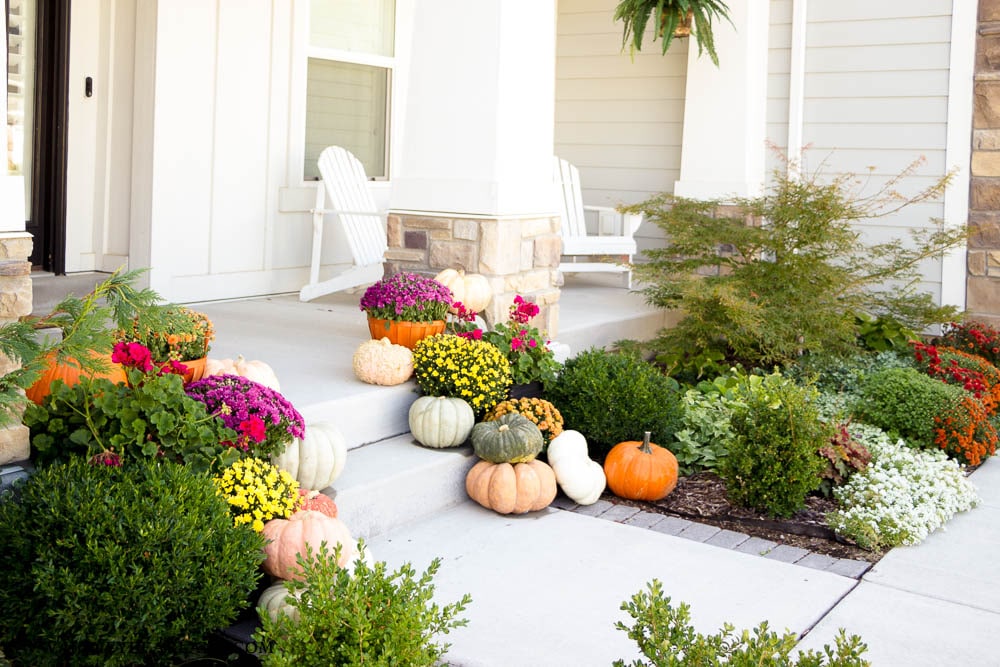 I went back and forth on deciding whether or not to buy mums.  I LOVE mums in the fall but having them on the front porch, while fun and beautiful, is always a little sad because they just die.  I have planted a lot around my house and they are all blooming beautifully right now.  But you just can't compare with the beauty of having them right there on the front porch!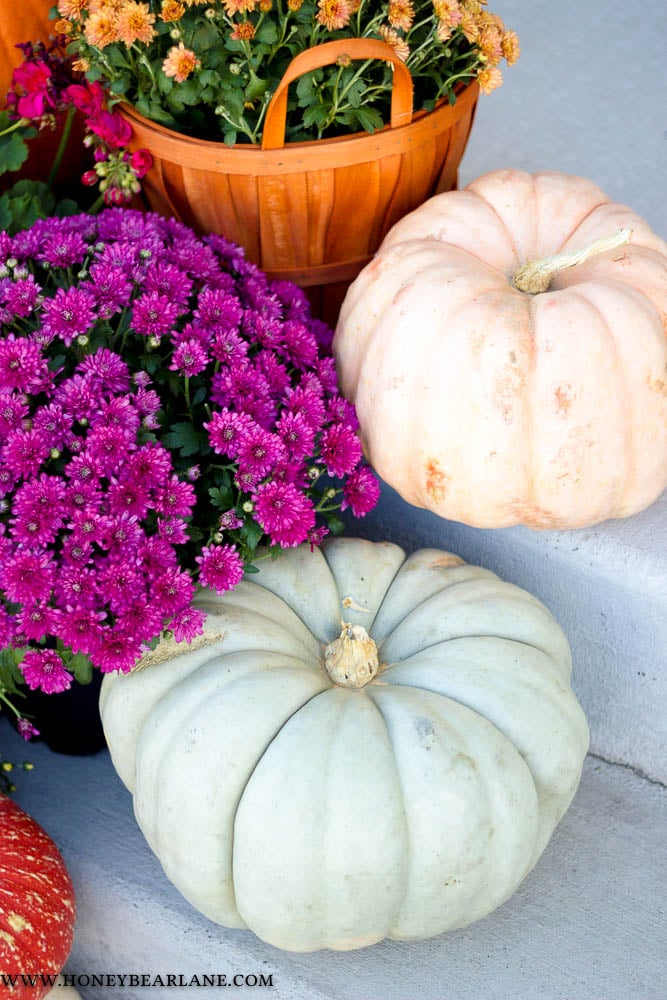 What was the deciding factor for me was when I saw these really pretty ones one sale at Lowe's, 3 for $12.  It was a pretty good deal and I'd never seen the purple ones so vibrant, so I decided to go for it.  Maybe I'll try to plant them before they get too dead.  If anyone has any tips on keeping mums, please share!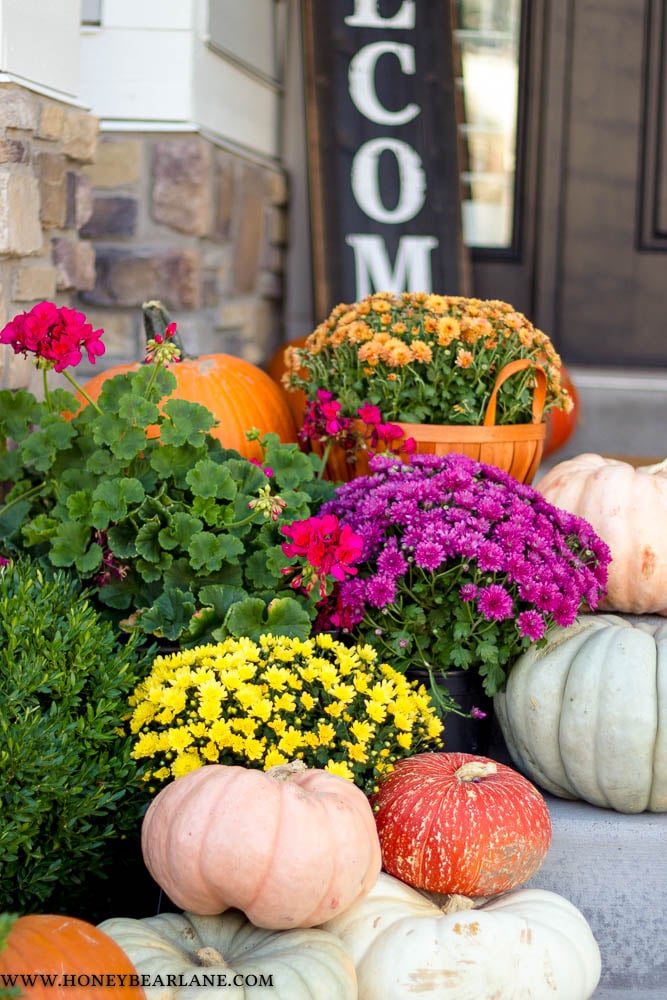 I'd always dreamed of having one of those porches loaded with fairytale pumpkins and finally the stores in my area are getting the hint that people like them so they have them in stock!  I love all the ones I was able to snag and would totally have gotten more, haha!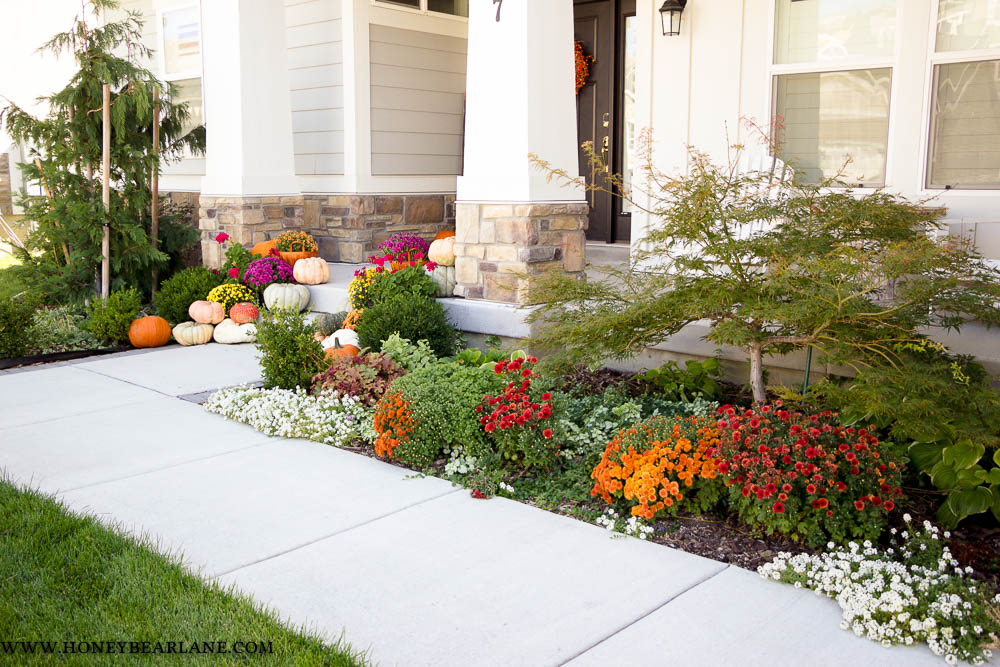 I also got a few of the regular orange pumpkins for carving.  We love Halloween in my house so I can't wait to share lots of Halloween stuff with all of you in the coming weeks.   I really hope my mums live that long but I guess we'll see.  I have to remember to water them by hand which is tricky.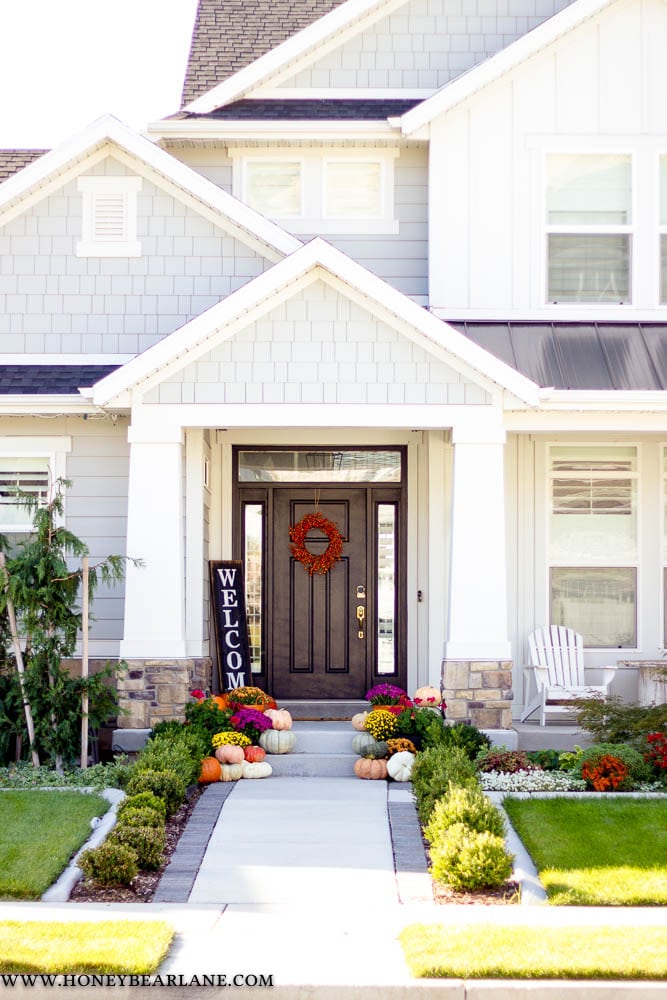 I found this welcome sign at Hobby Lobby and it's the perfect little touch for the front porch, making it inviting and friendly.  I hung my orange berry wreath again, but I'm getting ready for something new next year.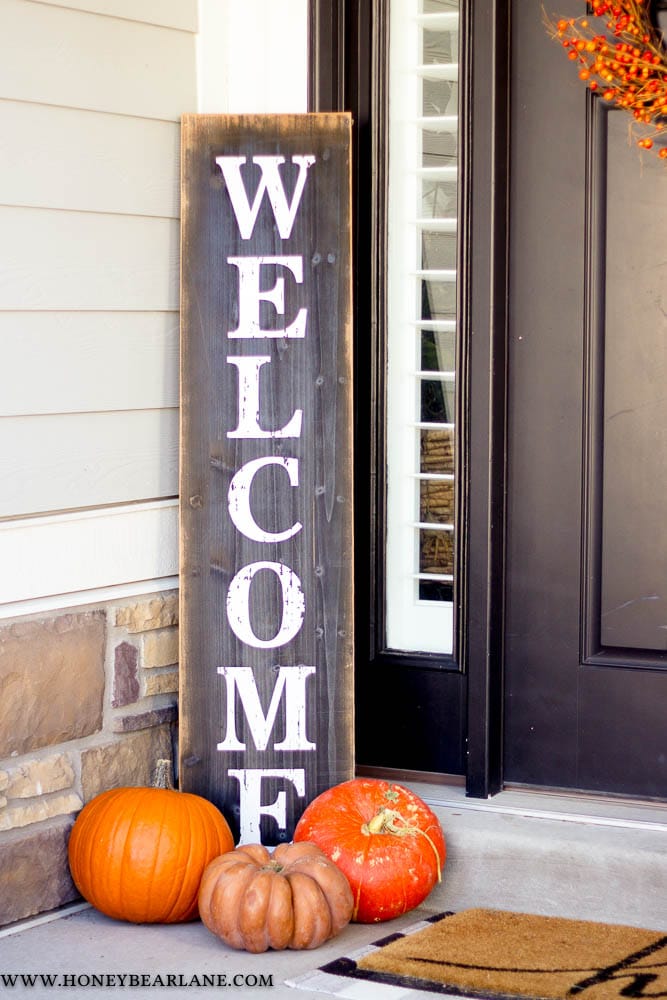 Be sure to check out all the fall home tour posts of everyone on this blog hop!  These ladies are all extremely talented and full of amazing inspiration!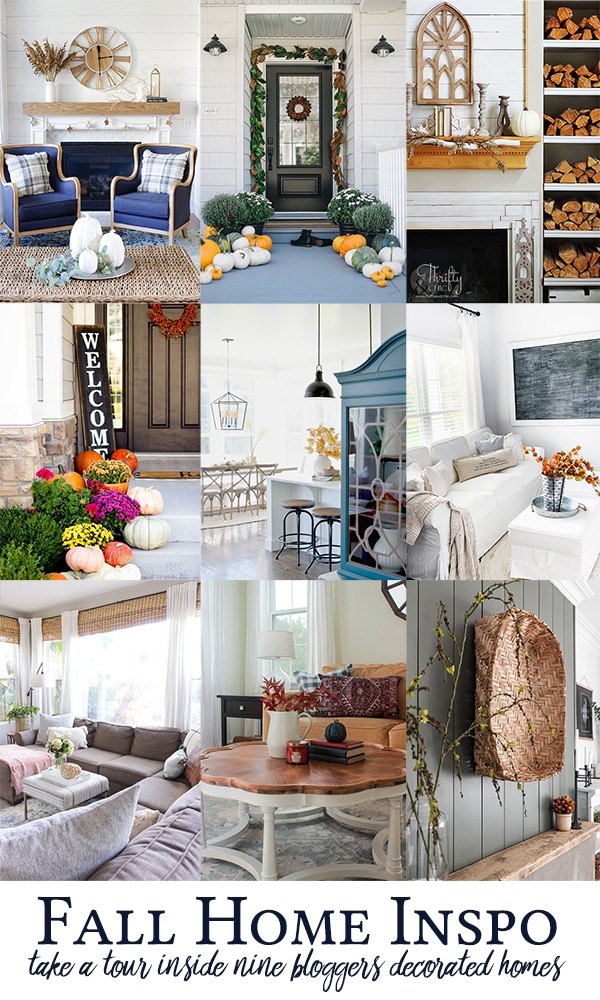 Sand & Sisal | The Ginger Home | Thrifty and Chic
Honeybear Lane | Fancy Farm Girls | Old Salt Farm
Meaningful Spaces | Delightfully Noted | Cherished Bliss