Black and Wood Dining Table Update
I haven't had a lot of energy or time for projects this year, but I did find some time to do a little black and wood dining table makeover.  I wasn't loving my gray painted table top anymore, but I wasn't really planning on doing it right now.  I happened to be in my basement and saw that I had some Citri-strip down there–what I use for stripping paint off furniture.  I was curious to see what would happen if I tried to strip the table top, since I had use caulk to fill the cracks before I painted it.
Before:
I stripped the table (full tutorial for paint stripping here) and got down to the bare wood.  I then used a very specific layering of stains and whitewash on it until I got the look I wanted.  It went like this:
(Affiliate links-see my disclosure here)
It was a pretty weird combination, and I didn't actually do the puritan pine all over.  It was more of just an experiment to see what the wood would look like.  I really like the finished result but it was impossible for me to duplicate on my bench.  I did it twice trying to achieve the same look but it still just ended up darker than the tabletop.  I gave up and sealed it with Wipe on Polyurethane in Satin which is honestly my most favorite finish I have ever used.  It is SO smooth and pretty.  I did four or five coats.
After: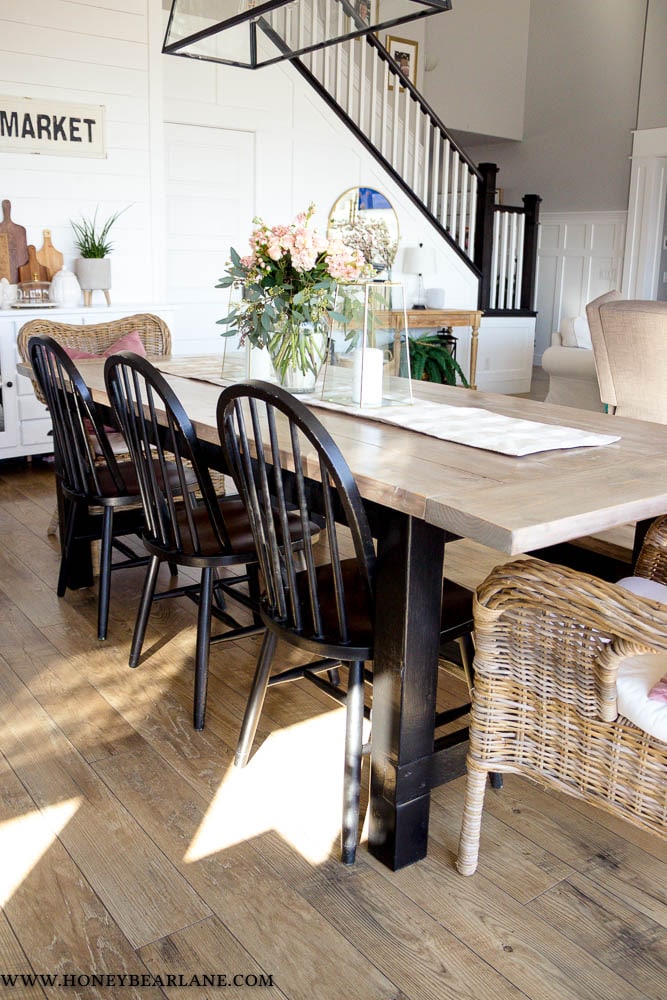 I decided to paint the base black this time.  I had loved the look when I saw it on other tables, and I really liked it.  I wasn't completely over the moon at first, but my little black and wood dining table is growing on me.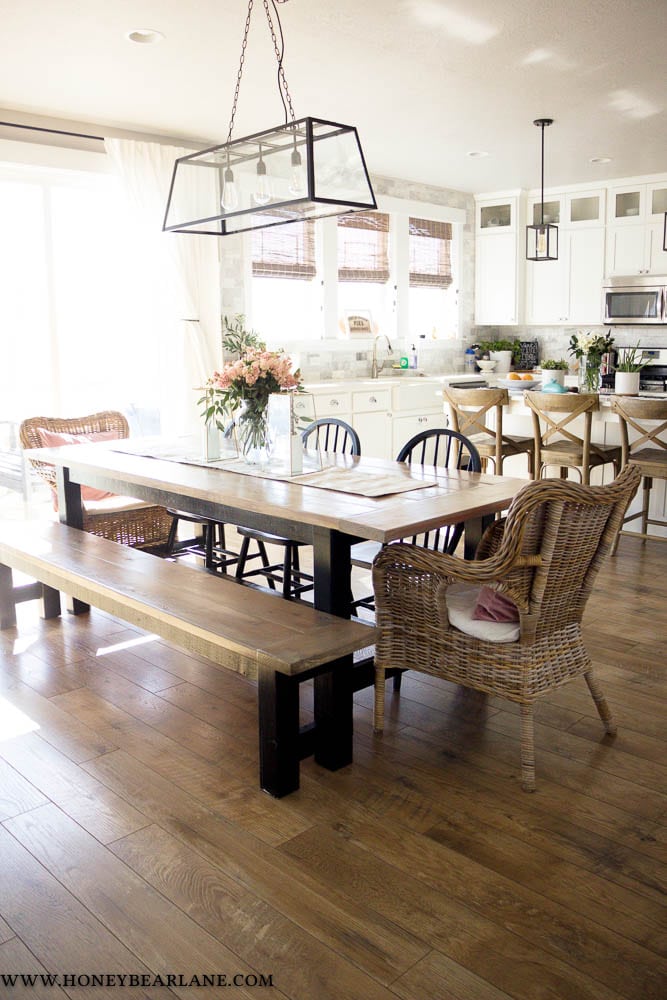 I really would love to get a rug for under that table, but that's another hard decision!  I've also been hesitant to get a rug for under the table because of having little kids and whatnot.  I'll just have to live with this space as it is for awhile, since I've got other things to do.  So there you go, love it or hate it?  It's actually growing on me.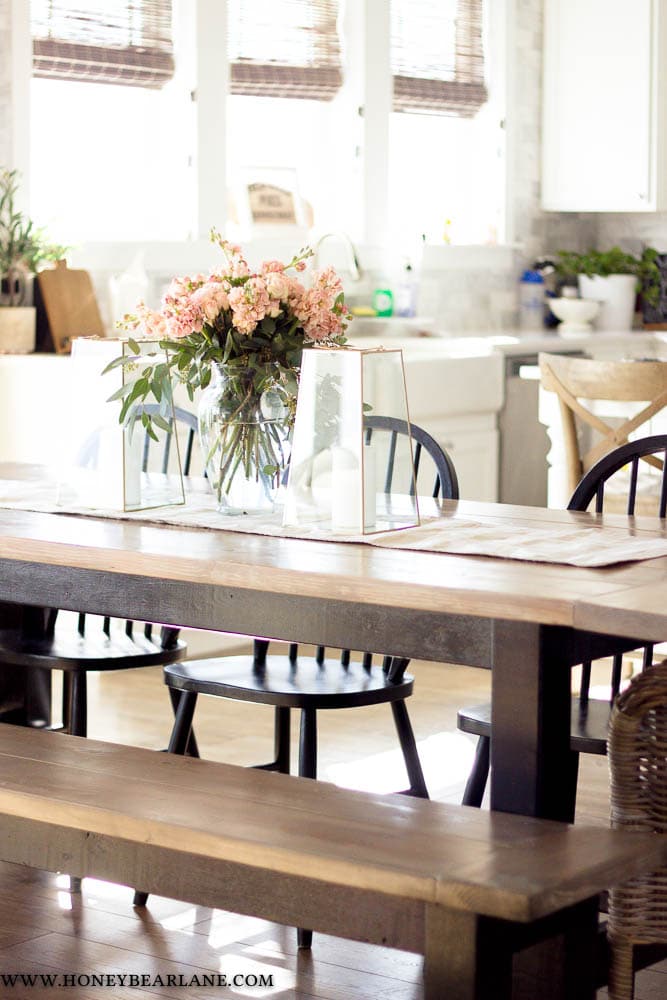 Pin this for later!  Thanks friends!