Spring Bedroom Refresh with Joss and Main
Anyone else suppressing massive anxiety due to COVID-19?  It's everywhere, both the virus and the media.  We are in 'social distancing' mode, self quarantine at home.  No school, no leaving to work, no restaurants, no visits to family and friends.  I figured maybe I could get some DIY projects done!  There's gotta be a positive side to all of this, right?!  In the meantime, I like to peruse my favorite home decor sites and put together mood boards for rooms in my house.  I started with a lovely little spring bedroom refresh, using products from Joss and Main.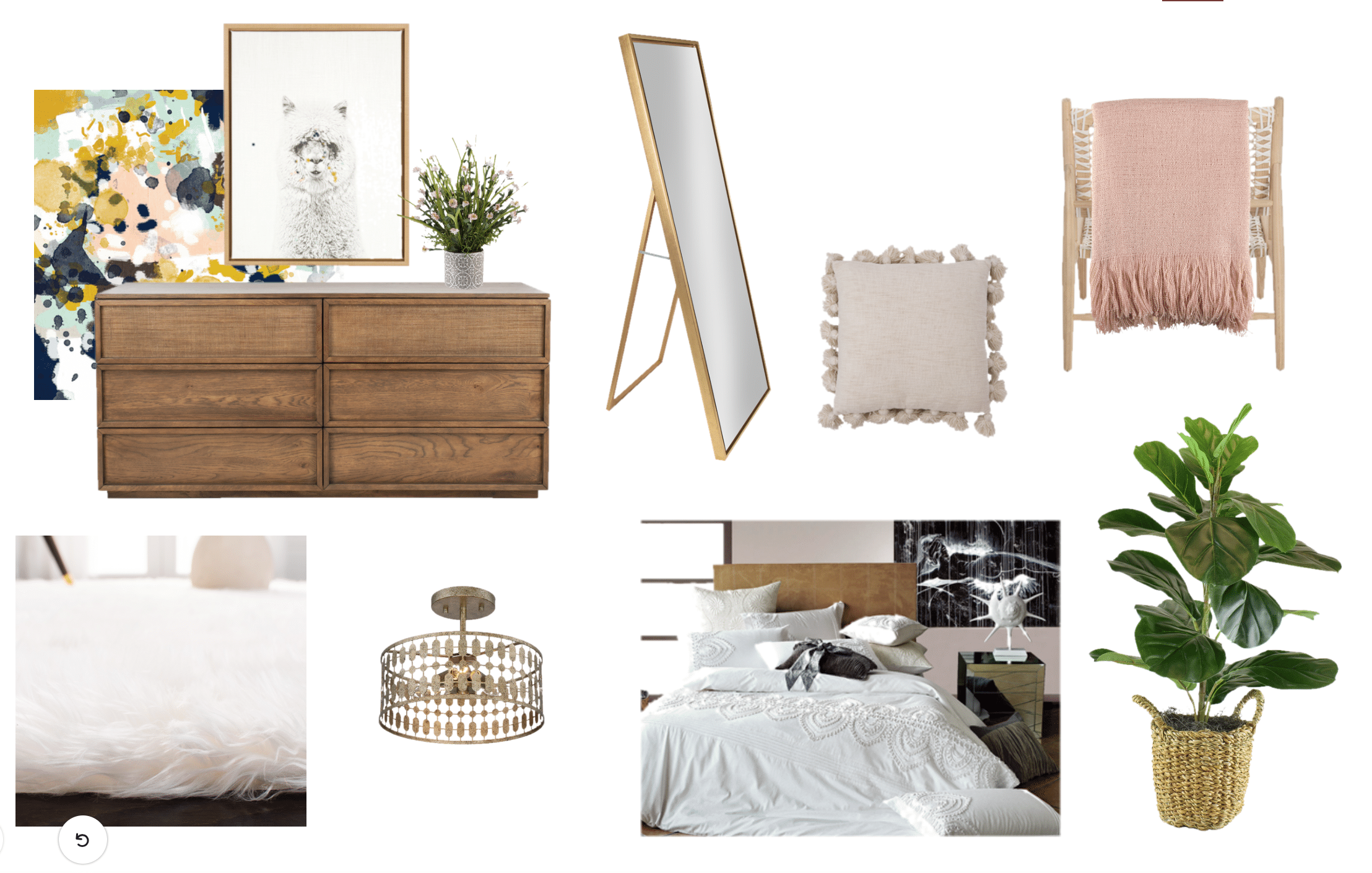 Inspiration Piece
When I start on a room makeover, I like to find something that inspires me.  I had looked at furniture and lighting, but it wasn't very cohesive.  I stumbled upon this beautiful piece, which is actually a painting, but I thought it was wallpaper.  I'm actually sad it's not a wallpaper because how beautiful would that be?  But having as a painting is great if you don't want to commit to wallpaper.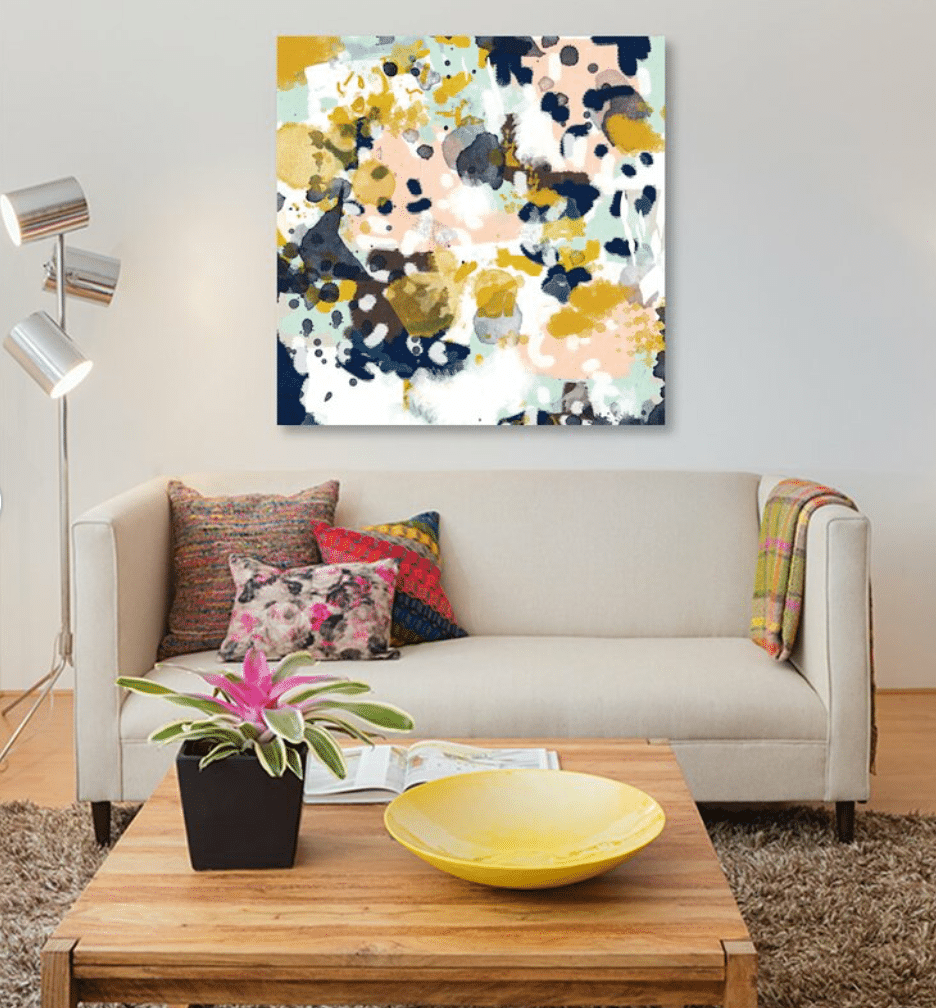 This art piece is the perfect thing for spring–with all the beautiful colors and modern brush strokes, reminiscent of impressionism, but still modern.  Post-modern-impressionism?  Is that a thing, all you art history buffs out there?  It perfectly sets the stage for this spring bedroom refresh.
Neutral Large Piece
Next I chose a modern and neutral furniture piece.  I fell in love with this dresser which is seemingly so simple but just has gorgeous wood with a trim around each drawer.  It's Mid-Century that doesn't scream it.  But the color!  I love it.  It pairs perfectly with, well everything.  It's got tons of space too, which is so essential for bedroom storage.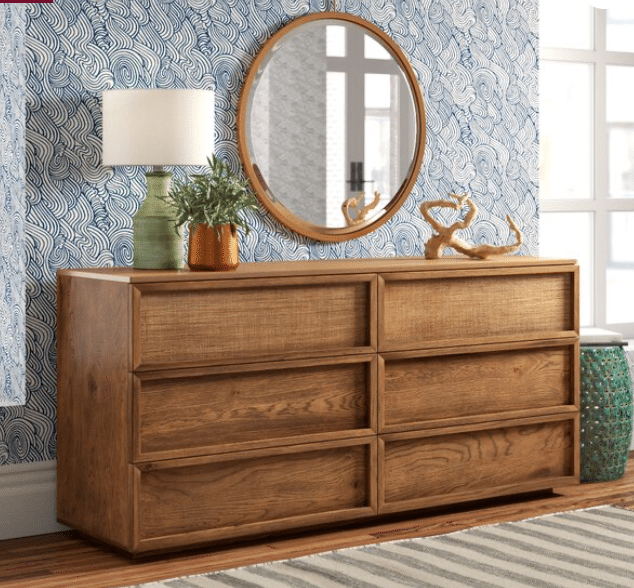 Spring Textiles
My next choice was the duvet.  I am a sucker for white bedding and this one with embroidered detail is feminine and farmhouse all at the same time.  I think it works for many styles as well.  Light colored bedding is so great for spring weather.  Cotton fabric has that cool, crisp feel that is a delight to snuggle under after taking off your capris and sandals.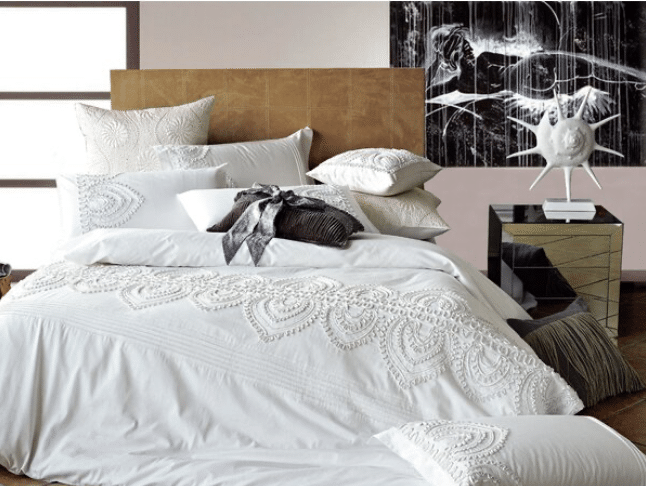 Practical Design
No bedroom is complete without a full-length mirror.  I love this gold-trimmed one which is modern and simple and leans on its own stand so you can just put it in the corner.  I paired it with a gold/brass pendant light that is somewhat feminine but not too flashy.  It's so convenient to have a mirror in the bedroom to make sure you look just right before your night on the town.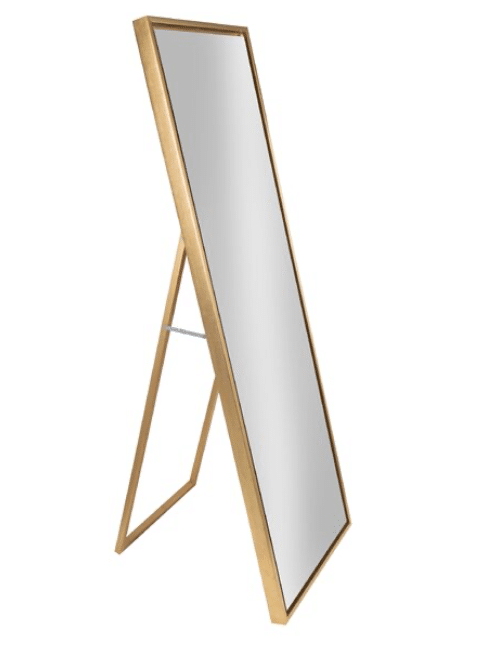 Finishing Touches
The final details are what makes the refresh pull together.  You can't have a space complete without the accessories.  The house plants and flowers.  The pillows.  The throws.  The art.  The fluffy flokati rug.  And you can't really tell from my mood board, but the chair I chose is so fun and unique, with a cream woven material as the upholstery.  Check it out below.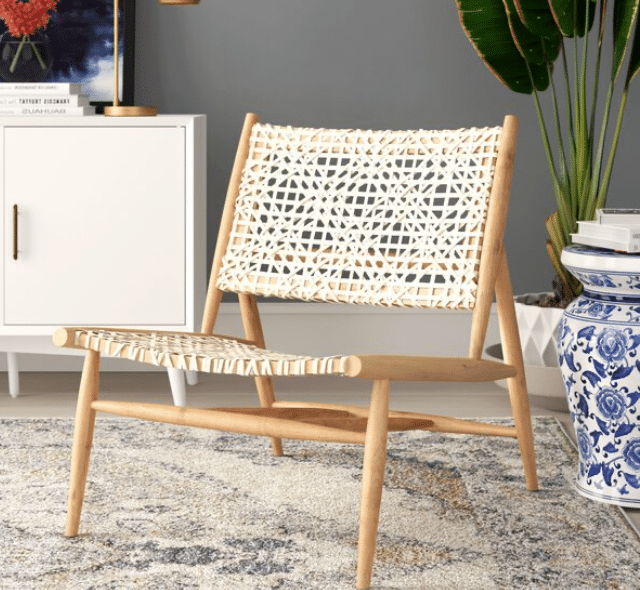 I used Joss and Main's styler to put this mood board together.  It's super easy and convenient to use, but for some reason the chair only appeared in the back view.  It removes backgrounds of items where it can and it's easy to arrange them how you like.  Just login to your account, click on 'lists' at the top right, and it's in the drop-down under Styler.  You can also of course make many lists to save items you love.  I use the lists all the time to save my favorites and organize them by project or space.
Doing this little spring bedroom refresh also made me realize how 'transitional' my style is becoming!  I didn't really understand this style too well, but this Transitional Style Guide helped me to really grasp the concept.
All the items in this spring bedroom refresh are linked below.  Have a great and healthy day, my friends.  Stay safe!