Nearly Natural Artificial Outdoor Trees Review
I am nearly ready to give you the full effect of my Christmas front porch this year, but today here's a sneak peek while I also do a review of some amazing new Christmas/winter decor I recently received; the Nearly Natural artificial outdoor trees.  Disclosure:  I received these trees from Nearly Natural in exchange for an honest review, and even though I did receive them free of charge, I want to give you my honest opinion.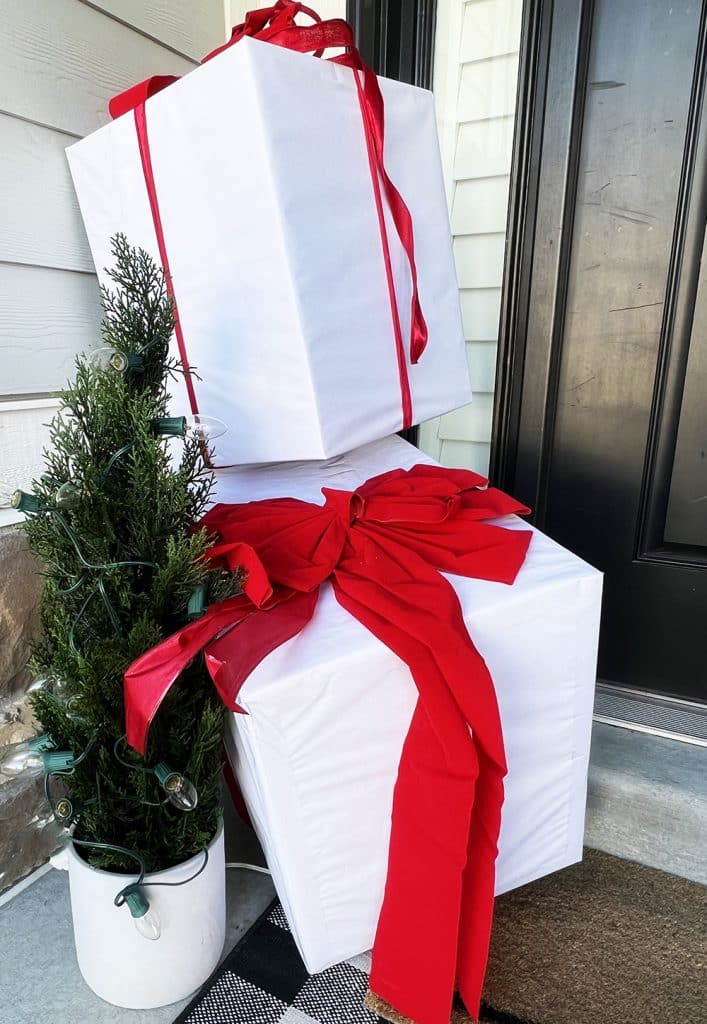 I have worked with Nearly Natural in the past and am actually really impressed with their products.  I love plants of all kinds, both real and fake, since I feel that both have a place in everyone's lives.  Real plants of course offer benefits like better oxygen around you, but they also require some effort at keeping them watered just right and need to get the perfect amount of light.  I have quite a few real plants, but I have found myself buying less real plants as my life gets busier and looking for really attractive and realistic artificial plants that are low maintenance and pet friendly.
This Christmas season, I really wanted something on my front porch that could replace some pretty darn fake looking Christmas trees–you know the kind.  They hurt your arms by scratching them up every time you so much as look at them, the "needles" are basically just plastic paper.   I wanted something that looked like real cedar–my favorite evergreen.  However, if I bought a real tree, then I'd feel obligated to then plant them in my yard after and I didn't necessarily want to do that.  I'd been considering splurging on some realistic artificial cedar trees; after all they aren't cheap.  But they are somewhat of an investment, paying you back by staying in great shape year after year and looking just as real as the day you bought them.  I fell in love with the realism and simplicity of the 3′ cedar pine tree from Nearly Natural.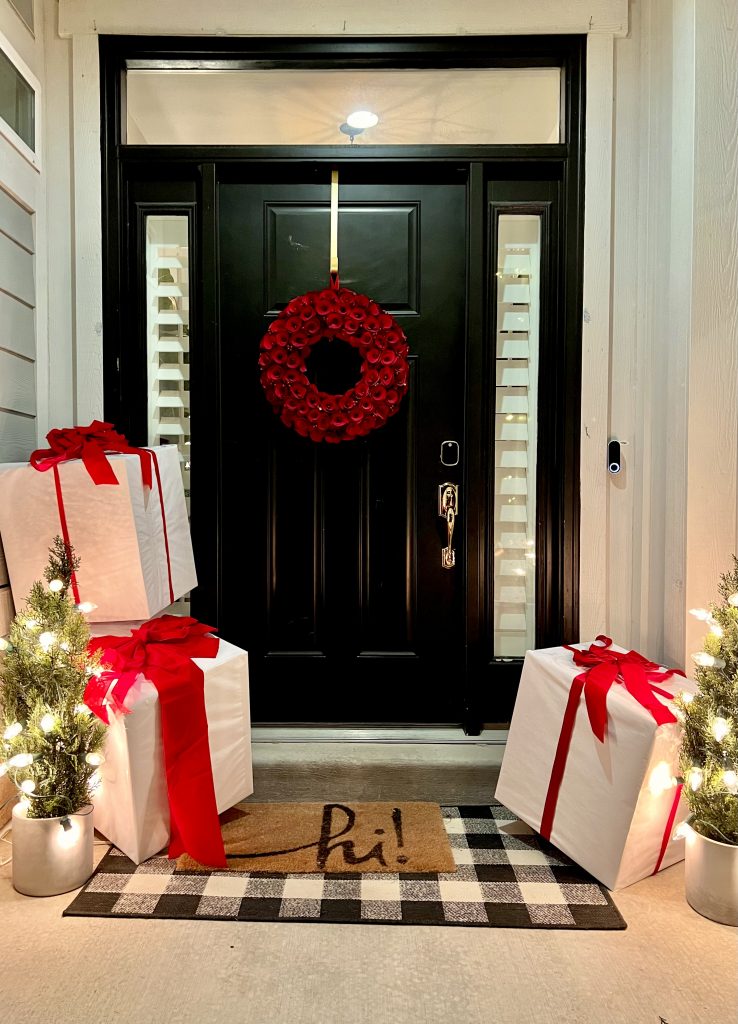 Having received a few other faux plants from Nearly Natural and knowing their quality, I knew I could trust to get something worth the price.  When I was sent them, I opened them up and found some beautiful, healthy looking cedar trees in little black pots.  You could easily add some height to these with an elevated planter or a plant stand, so you don't have to get the really huge ones (which can be hard to store if you wanted to store them later.)  I love the authenticity of the greenery!  I added some lights around them to give them some extra pizzazz, which happened to be the larger C9 lights because that's what I had.  They would probably do better with some of the smaller lights and still look just as beautiful.  Each branch is securely attached to the center so you don't have to worry about little pieces falling off like most of the faux cedar garlands you buy.  You don't even need to 'pad' it with real cedar because it looks great as is.  And I didn't need to fluff it or anything.  Super low maintenance and beautiful!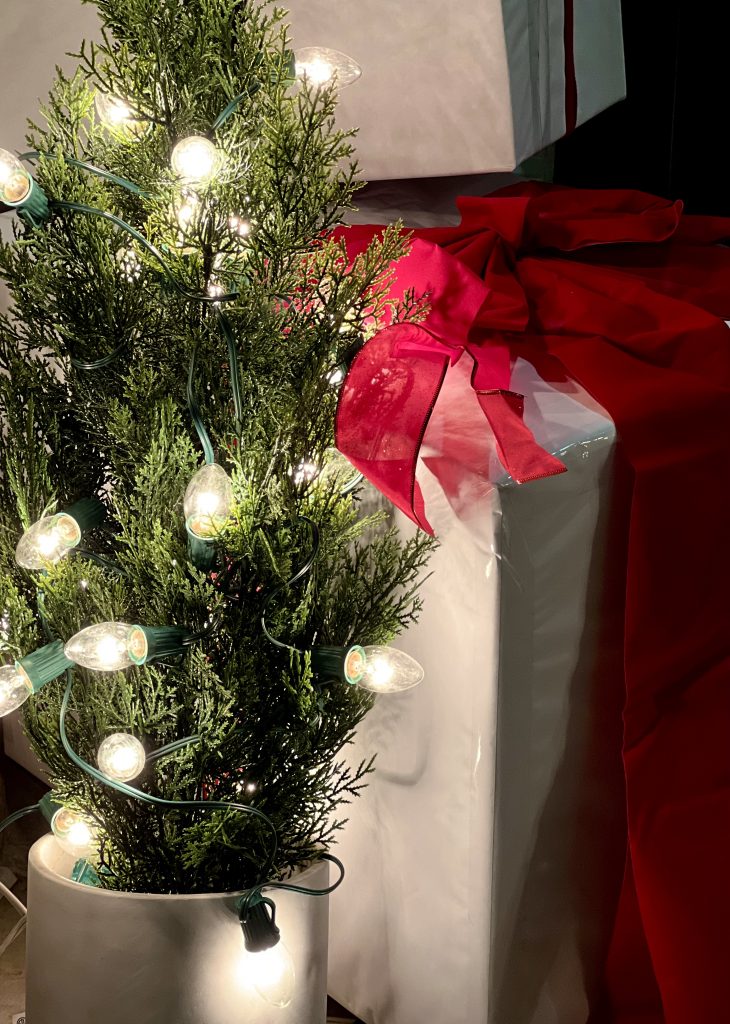 Check out the full selection of outdoor trees on the Nearly Natural website, and you'll be sure to find something worthwhile.  Grab these cedar trees soon too during their Black Friday sale!  You can save 25% off right now on these beauties with the code "HILL".
Stay tuned for my fun and festive Christmas front porch, featuring these beautiful artificial outdoor trees as well as some amazing DIY Christmas decor!