I started my couch slipcover!  It's going to be a long road…there is a lot to do and I'm taking my time.  So I'll be showing you how I put it together in several posts rather than in one long one.  And today I'm going to show you how to make piping, from start to finish.
First, measure the length of the piping you will need.  Then cut 2″ strips of fabric, the longer the better.  Mine aren't too long because I was trying to use scraps of fabric (the longer strips you have the less joints you will have to sew together.)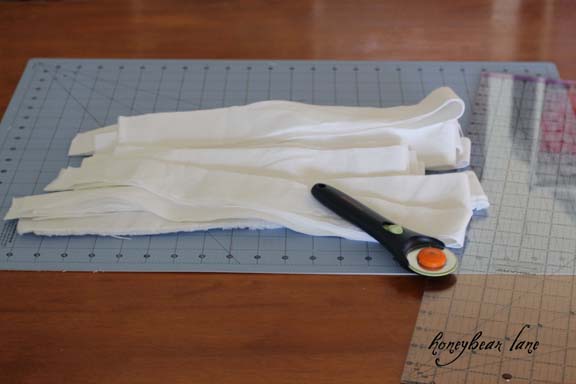 To sew them together, you will want to sew a bias seam, a diagonal seam.  To sew this, line up the corners of two strips (right sides together) adjacent together.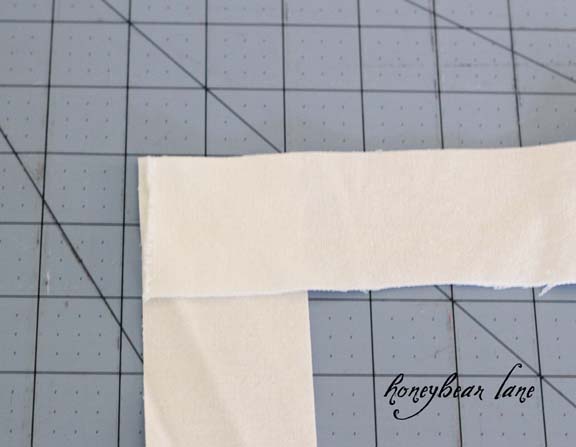 Fold down the corner and finger press to make a crease as your sewing guide.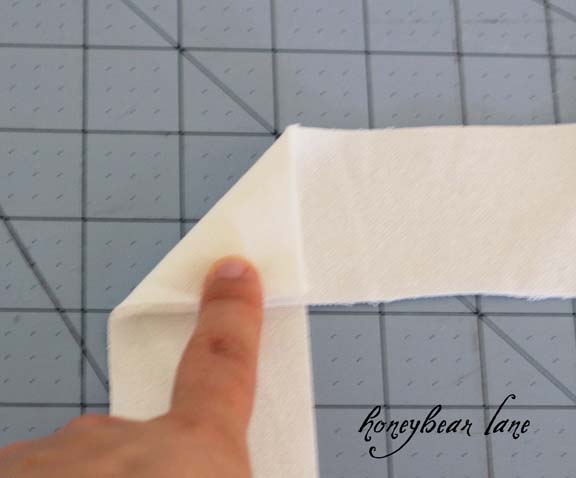 Crease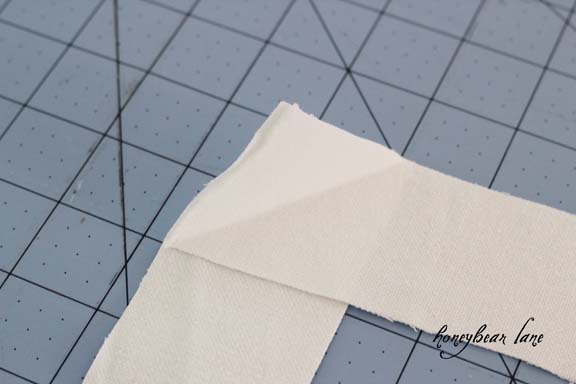 Sew along the crease. (Make sure to use an upholstery weight needle if sewing heavy weight material like this thick canvas)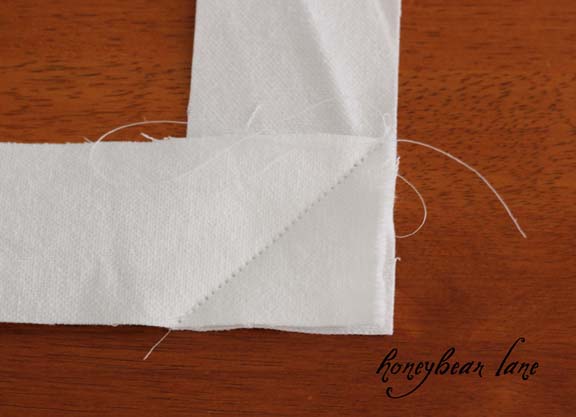 Then clip off the triangle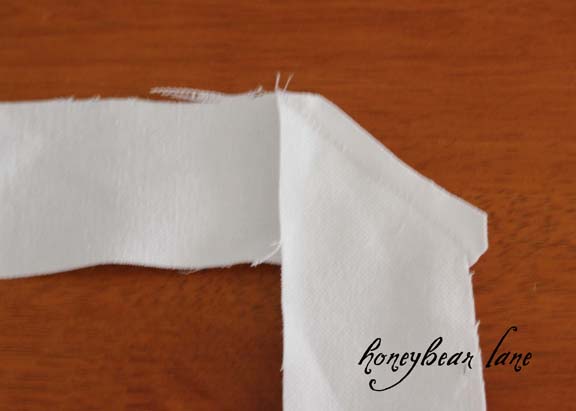 It will look like this: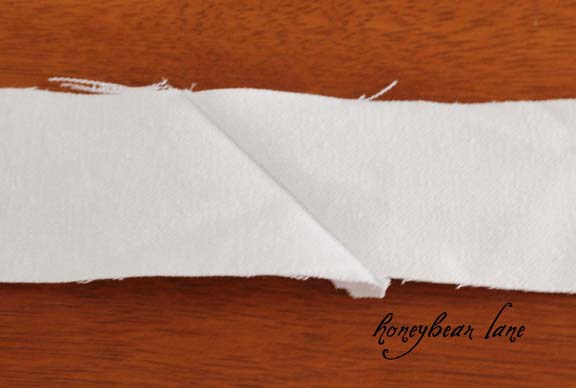 Be sure to iron open the crease.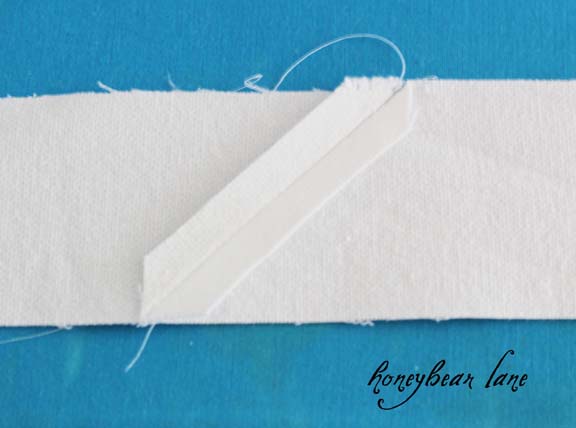 Repeat this with all your strips and be sure that the seams are all on the wrong side.  Once you have done this you should have one extremely long strip of fabric.  Now get this type of piping…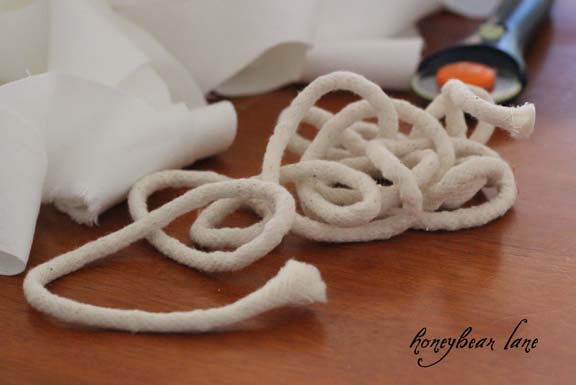 And use your zipper foot attachment (unless you have a piping attachment which is better.)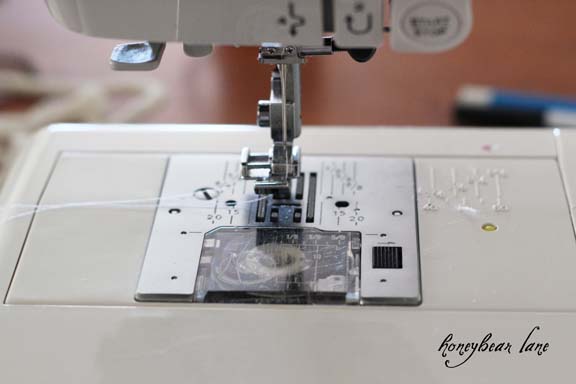 Tuck the piping inside the fabric like this: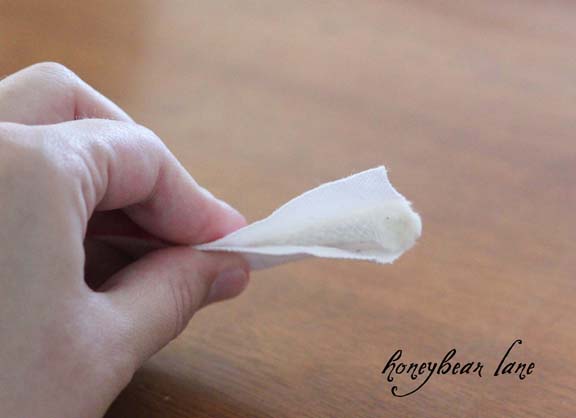 Then line up your piping by the sewing machine foot like this: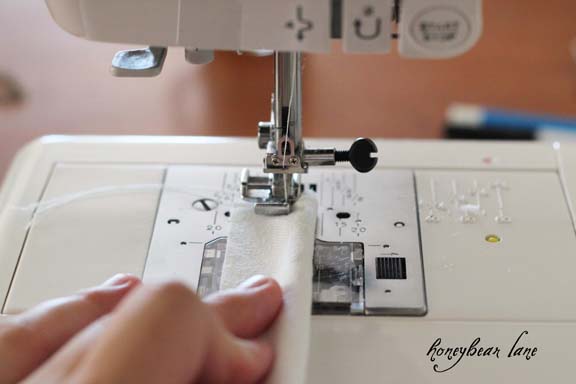 Begin sewing along, keep your needle as close to the piping as you can.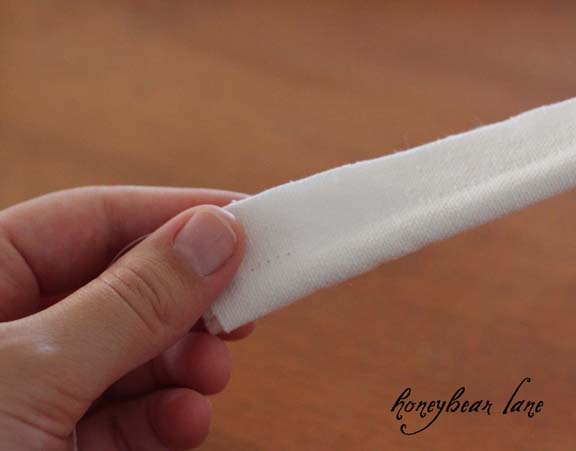 It will look crisp like this.  Now as you sew you might run out of piping length, so to join another piping, just slide it in next to the other end and hold your fabric tight in your fingers.  Sew the seam and then it will be stuck in there, you won't even notice.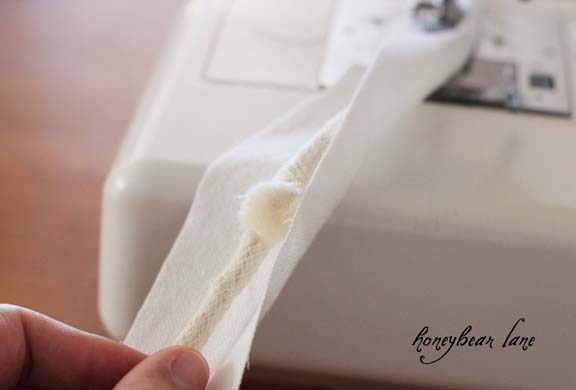 Now you have piping!  Piping is a great accent and I really love it in things like pillows, baby bumpers, and slipcovers.  I am putting it all over my couch slipcover because it gives it a nice finished and professional look.