Remember the Ghastlies fabric?  I knew I wanted to make some fun pillows with it.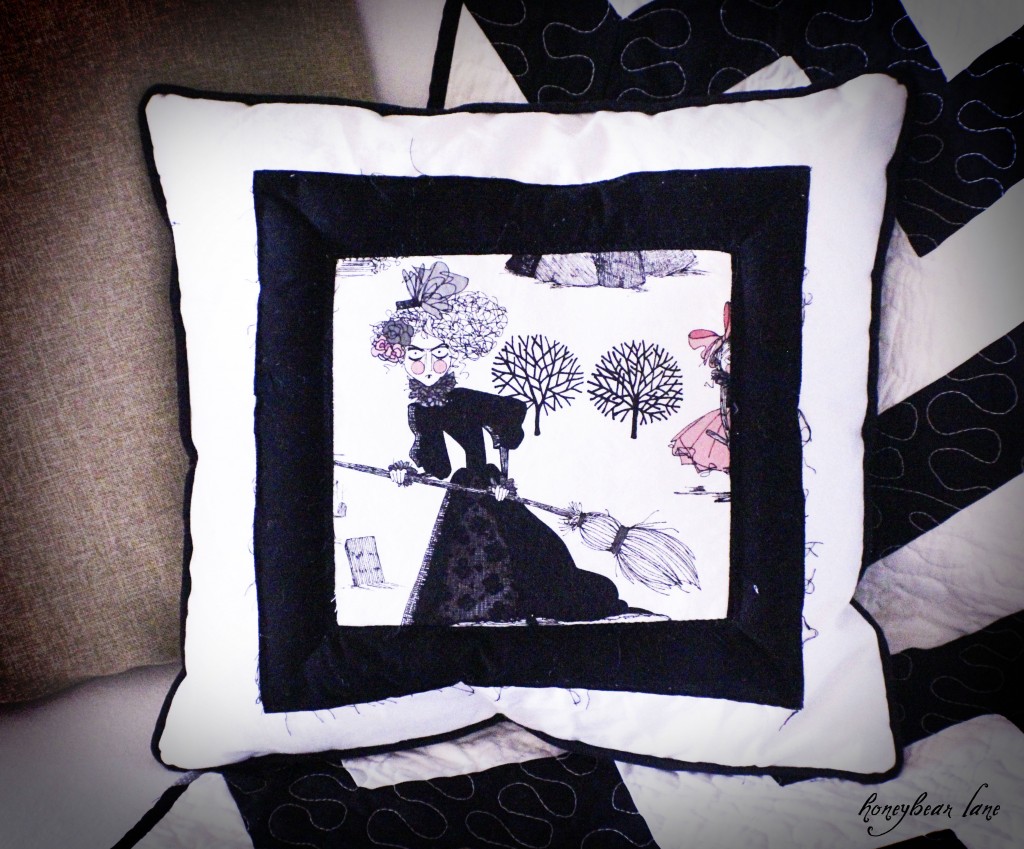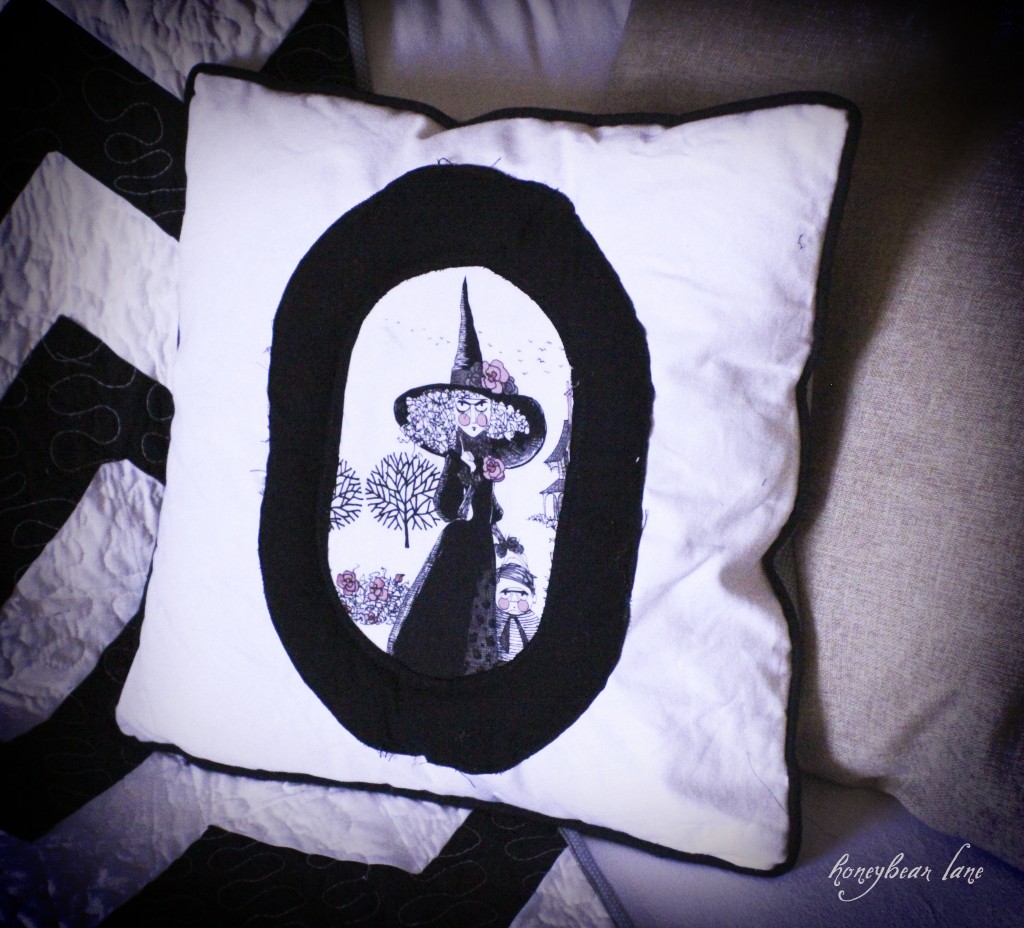 But I think these kind of flopped a bit.  Well, at least the oval framed one did.  You can't really tell from the picture, but the whole 'frame' is off-center and it's bugging me a lot.  But not enough to fix it.
Also, I thought it would be cool to put some stuffing behind the black 'frames' and make them look a little more 3-D.  And…you can't tell in the pictures AT ALL.  You can definitely tell in person, but I wouldn't do it again.  Looks a little lame.
Finally, I decided to put a zipper in these rather than an envelope closure.  First time doing this with a pillow case like this, and it was a little challenging.  I was going to do a zipper-pillow tutorial as well but seriously, the pictures I was taking were just NOT working.  But the tutorial I followed is here and it was a great tutorial with good pictures.  However, my pillow has piping and so I had to do some tweaking.  Maybe some day I will do a tutorial for this (but not when the pillow is with dark materials.)
I can't wait to show you my finished living room tomorrow!  It's very Halloween-y, but with a modern edge.  I love it.
Linking up to: