10 Ways to Use Peppermints For Christmas!
My Pinterest picks for this week:  10 Ways to incorporate candy canes and peppermint in your Christmas plans!  I've kind of developed an obsession for the red and white swirl pattern.  If you noticed my Christmas balls post yesterday, you saw that I made some balls in that pattern, and I am not stopping there.  Here's some of my Pinspiration…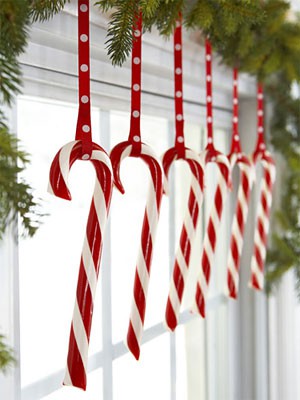 Use candy candy canes hung by ribbons for a simple Christmasy affect (Good Housekeeping.)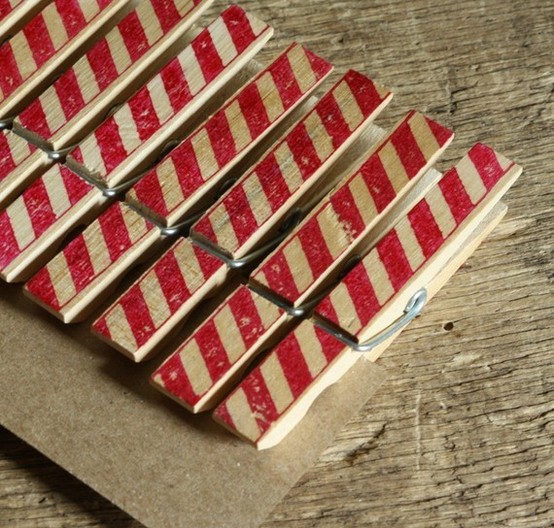 Candy Cane Clothespins from the Shabby Creek Shop:  Paint candy cane stripes on clothes pins to use in all your Christmas projects and decorating!  Would be great to hang Christmas cards up!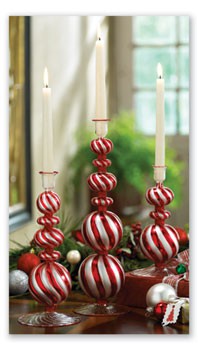 These awesome peppermint candle stick holders from Art & Artifact would make such a dramatic and festive centerpiece!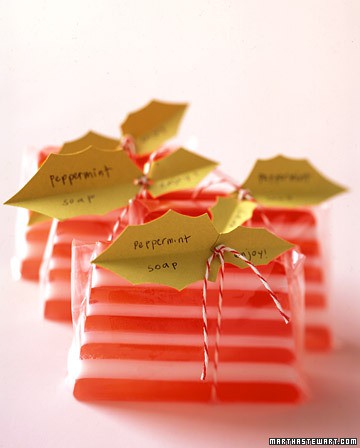 I'm loving these peppermint soaps by Martha Stewart…these would be great neighbor gifts or stocking stuffers!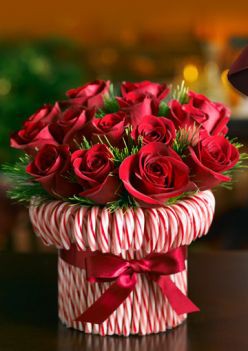 Make a candy cane vase from Ecopolitan Bride:  Such an easy and fun way to Christmas-up a floral centerpiece!  To make this just secure the candy canes to a vase with a rubber band, then tie a ribbon around to hide the rubber band!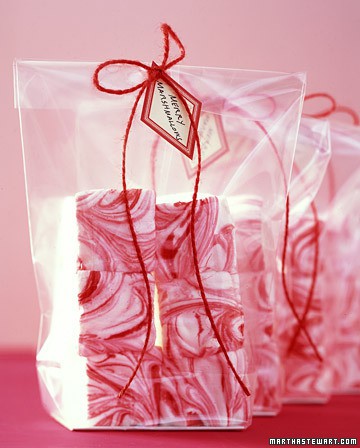 Another great idea by Martha, peppermint marshmallows!  These are so cute and would be great with hot cocoa!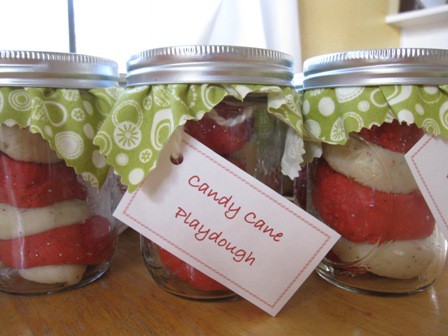 Candy Cane Playdough from Artful Parent!  What a fun gift for your kids or their friends!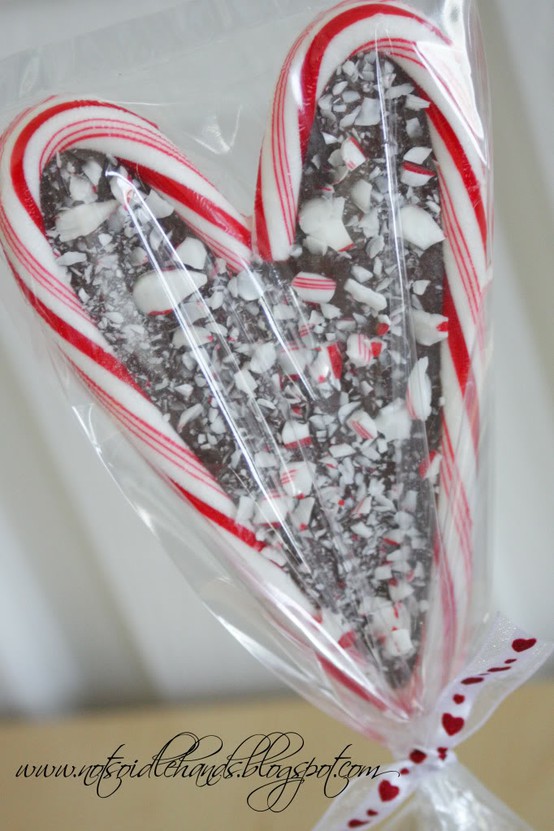 And of course, how could anyone resist this yummy candy cane chocolate sucker from Not So Idle Hands?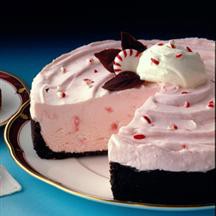 This peppermint cheesecake  from Smuckers would make a perfect Christmas dessert!  My mom used to make something similar for Christmas Eve…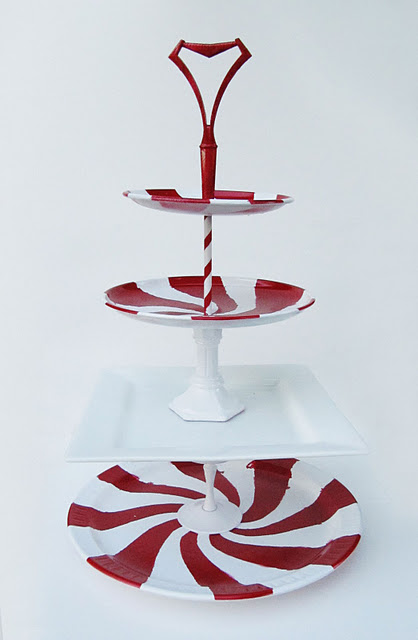 And the project that inspired my love for all things peppermint swirl… My Peppermint Swirl Cupcake Tower.  🙂
{Please pin these projects from their original sources which you can find by clicking on each picture or by way of my Candy Cane Goodness board.  Credit where credit is due!!}