Christmas Crafts: Make Christmas Balls!
Okay this is the last of my Christmas balls, I promise.  But this holiday craft was so fun and easy, I couldn't not share it with you!
I made almost all of the decorative balls in this basket (all except the rustic bells.)  You've seen the wrapped ornaments already, so today I'll show you how to make the Mod Podged balls.
The Mod Podged balls are the red and white swirled ones.  I'll get to that cute button ball next!
Supplies:
Styrofoam balls, Fabric Scraps, Straight pins, & Mod Podge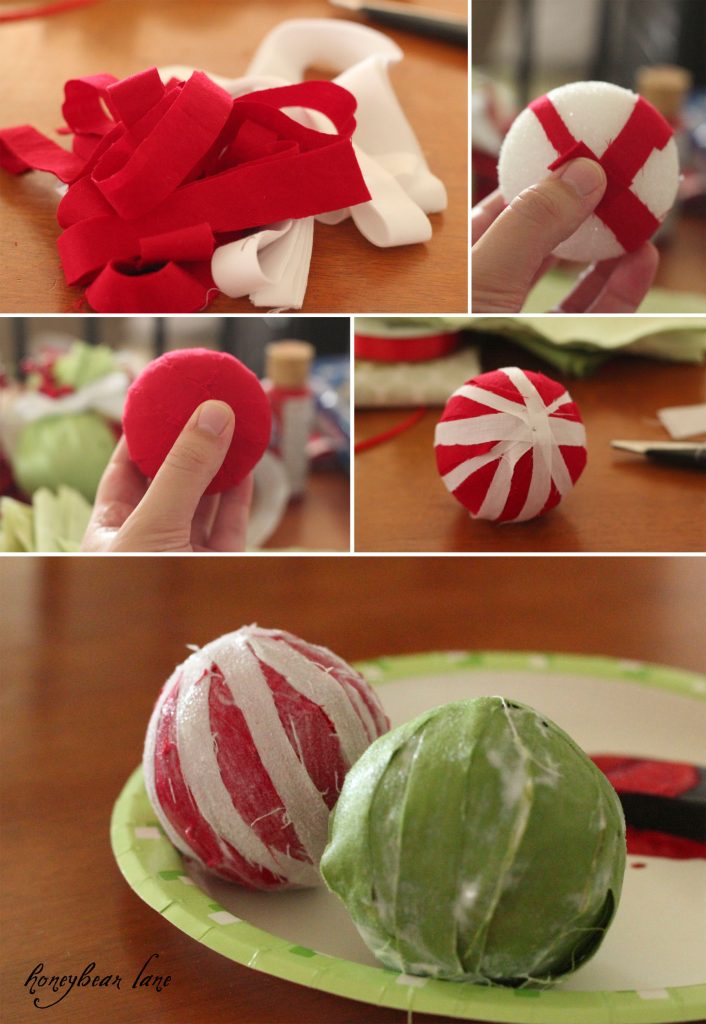 To do this project, I cut very thin strips of red and white fabric.  Then I used my finger to start wrapping the fabric around the ball.  After wrapping the entire ball in red, I secured the ends with straight pins.  Then I wrapped with white, only partially.  I secured with more straight pins, then Mod Podged the whole thing!
(I first tried this project with the green fabric by Mod Podging every strip but that was a messy nightmare…my second try was MUCH easier.)
What about that cute button ball?
Supplies:
Buttons (red, green, white), decorative floral pins, styrofoam balls.
I don't have pictures of this because it's pretty self explanatory.  You put on buttons and secure with the pins.  Ta da!  Cute though, right?  Be warned:  it takes a lot of buttons and pins!