Give Your Living Room a Fresh New Look in 1 Hour
Christmas decor always seems to bug me after Christmas is over.  Almost feels like my house is saying "What is this stuff still doing up?  Christmas is over, this is just embarrassing."  Some people get sad that Christmas is over, but I'm always ready to clear away the decor.  My house is holiday decorated for like four months straight from fall to winter so I am ready for some one-size-fits-all decor.
And this year I went green.
Not environmentally friendly, although that would be nice.  Last year I was mostly about the white and a little aqua.  But it was getting boring, so this year I'm adding in some color.  Starting with apple green.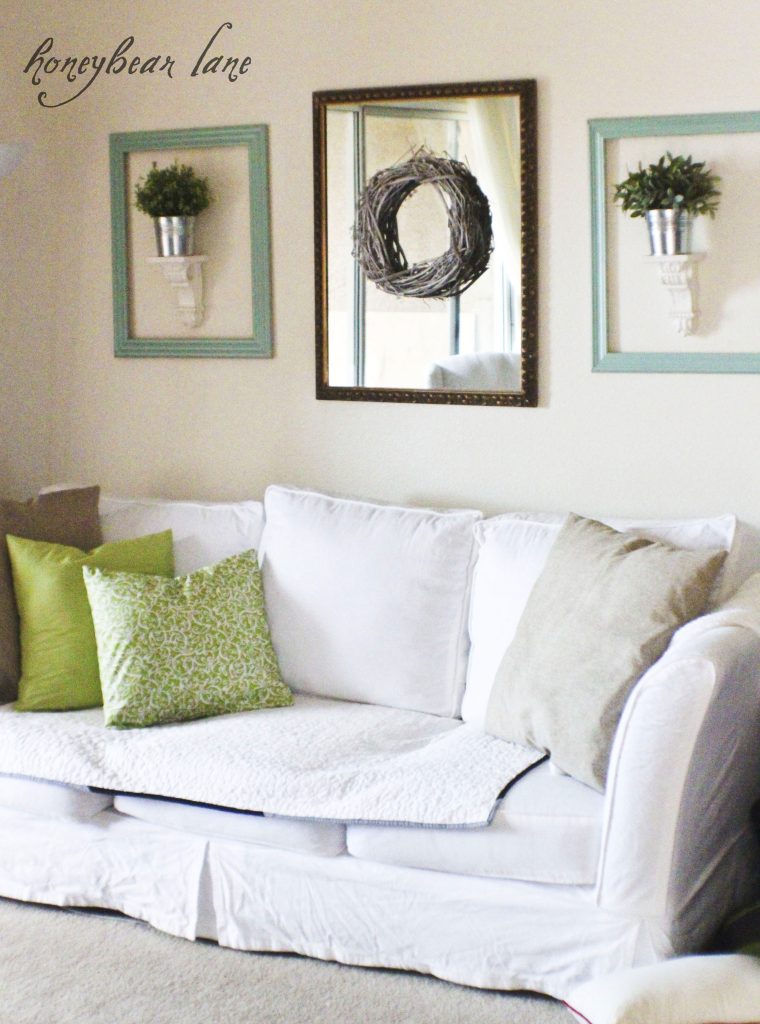 This was such an easy and quick update.  First I spray painted my wall frames aqua.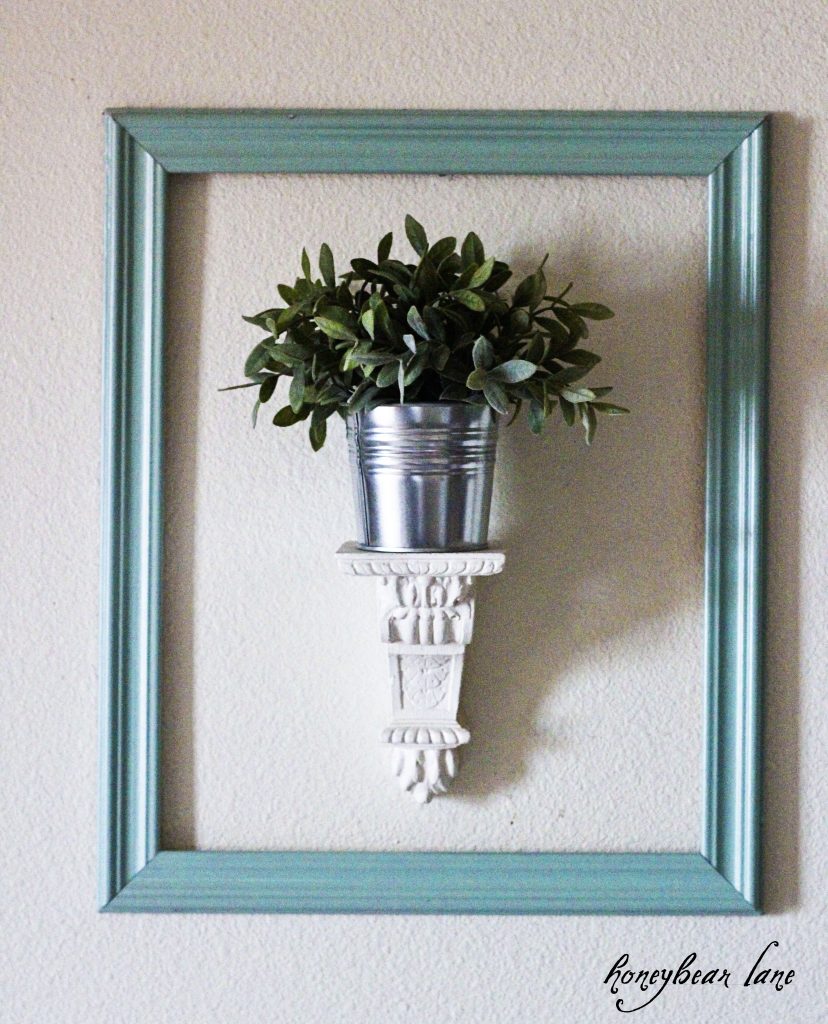 The cornices I found at Goodwill for like a dollar each.  They are actually curtain rod holders but who can tell.  I hung them up in the frames and put some little IKEA plants on them.  I love the green effect.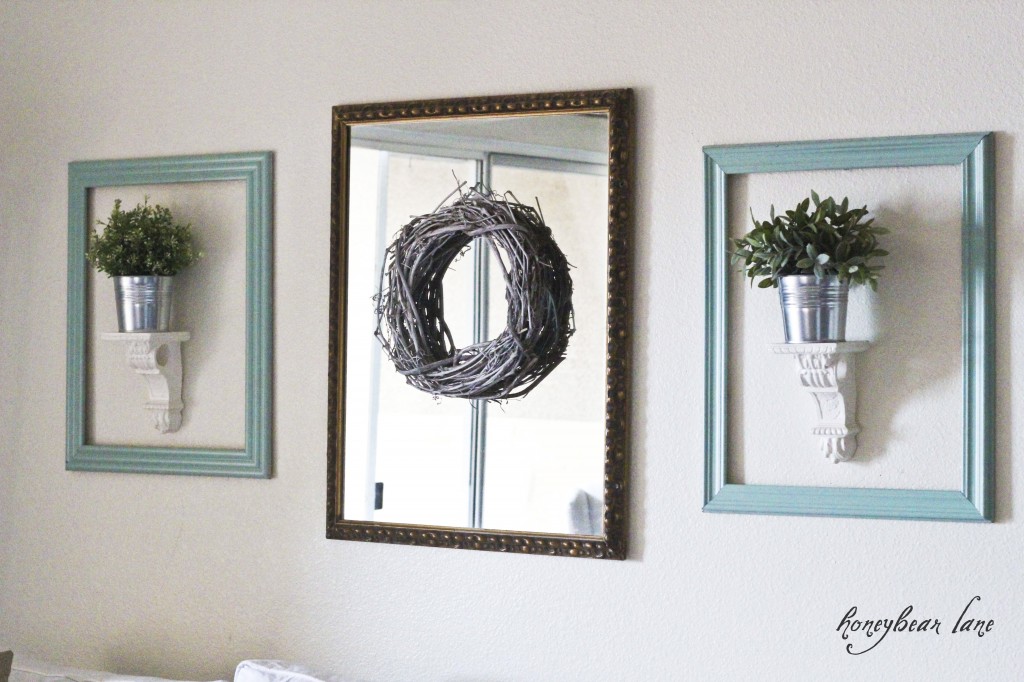 Then I sewed up the pillow cases in like two seconds.  I'll show you how to take a half yard of fabric to a pillow case, tomorrow.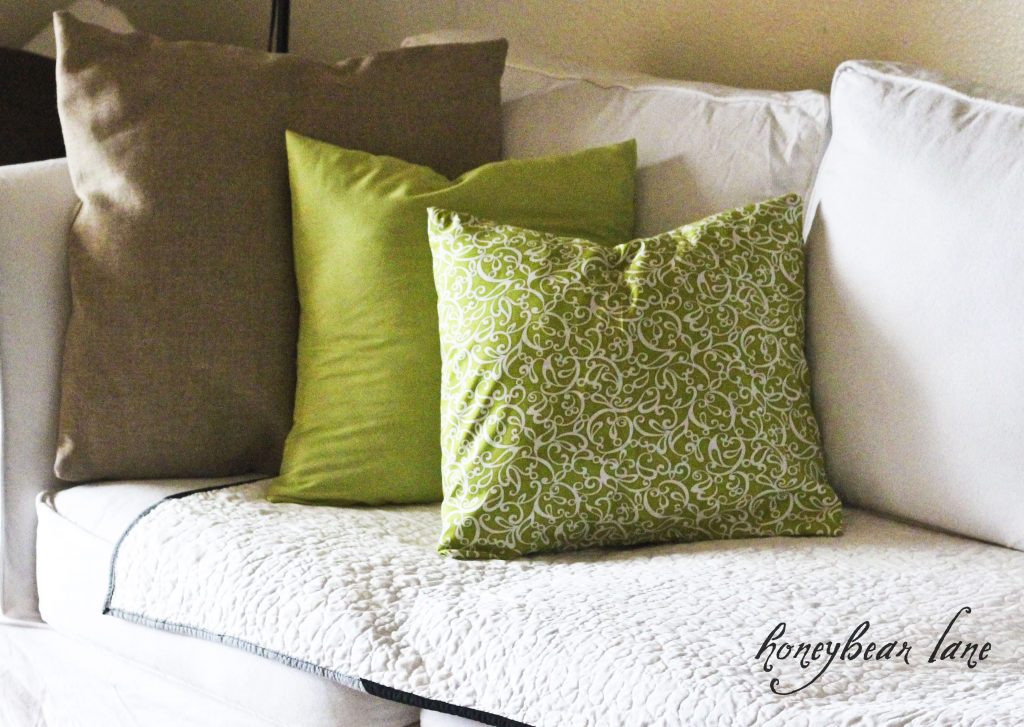 The whole update took like an hour!  Here's my question:  should I add in touches of deep plum purple or bright coral pink?  I can't decide.
Here's my rule for decorating:  The big and expensive pieces of furniture, like the couch, should be neutral colors.  That way it's easy and a lot cheaper to update your decor by just changing out accent pieces and wall decor!  Ta da!
And never buy a red couch.