Remember those lovely green pillows you saw in my living room post yesterday?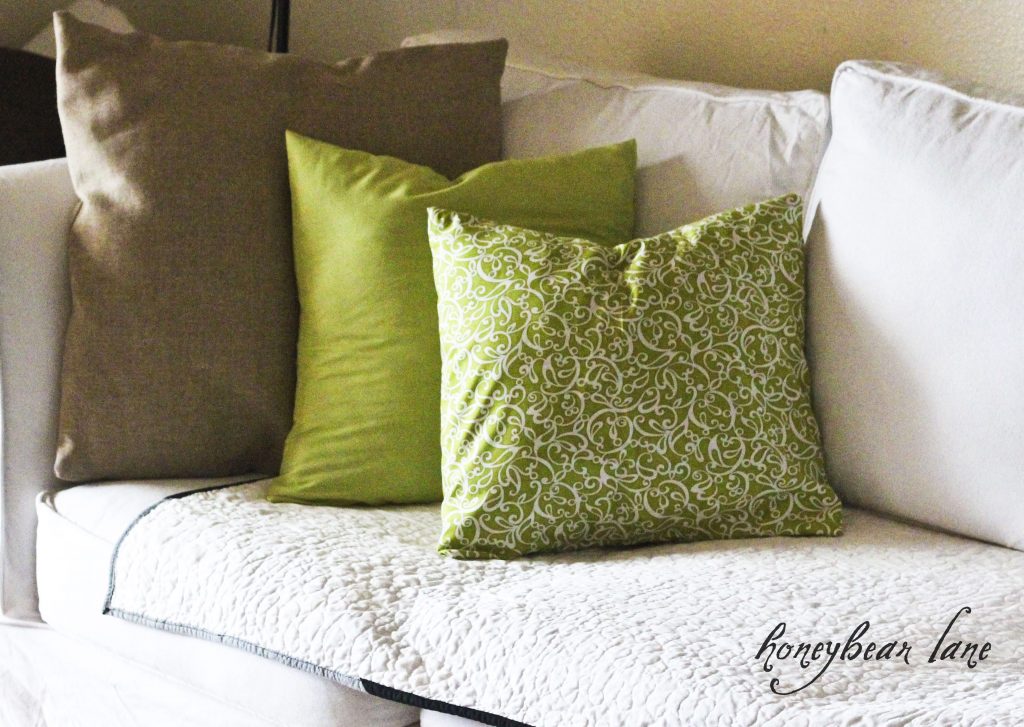 Here's a tutorial of how you can make a half yard of fabric into a pillow case in about ten minutes.  These literally take ten minutes.
All you need is a half yard of fabric and a pillow form that is 16×16.  You can make a pillowcase with this tutorial for a larger pillow by using more fabric or a smaller pillow with less fabric, just trimming it where needed.  

First hem each end (the long end) by folding it over once and then again and ironing down.  Then sew it down.

Then wrap the fabric around the pillow, overlapping the ends, with the right side of the fabric facing the pillow.  Pin it in the spots where the hems are.  Then slide the pillow out and smooth it out, readjusting the pins if you need to.
Then sew up the sides.  You are done!  I don't even bother trimming the corners.  Flip the thing right side out and you have a pretty new pillow case!
**PSST!  If you don't know how to sew, you can totally do this with hot glue!  Just glue where you would sew.  Keep the lines super straight and who's gonna know??
Linking up to
Today's Creative Blog