Quilting Shortcut: the Eight Square Method
There are so many quilts you can make with triangles, or rather triangle squares.  I showed you a tutorial on how to make these with my pinwheel quilt, but here is a faster way.  I call it the Eight Square Method. (Ps I'm sure I did not invent this but I don't know what it's really called…please tell me if you know!)
I was planning on making a 7×7 square, so I cut my squares 14×14. If you want to make a 5×5, cut it 10×10, doubling or rather quadrupling the size. Place your squares right sides together. Then fold them in half diagonally. Then fold that triangle in half again. Iron down your creases and open it up again so you have an ironed-in 'X'.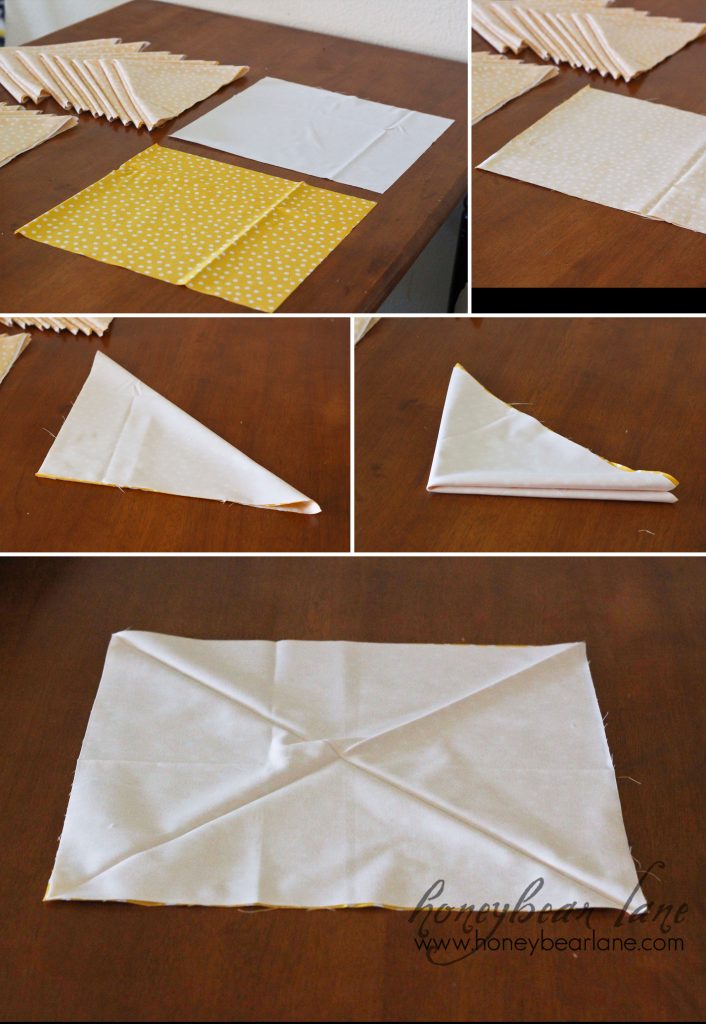 Next, line the inner edge of your presser foot up with the crease to sew a 1/4″ seam all the way down.  Sew 1/4″ seams on either side of each crease, so you come out with a total of 4 seams.
Square up the square on your cutting mat and cut right down the center on both parallels (up and down and side to side).  You will have four small squares.
Then cut on the crease of each smaller square, cutting into two triangles.  Open them up and you should have eight triangle squares.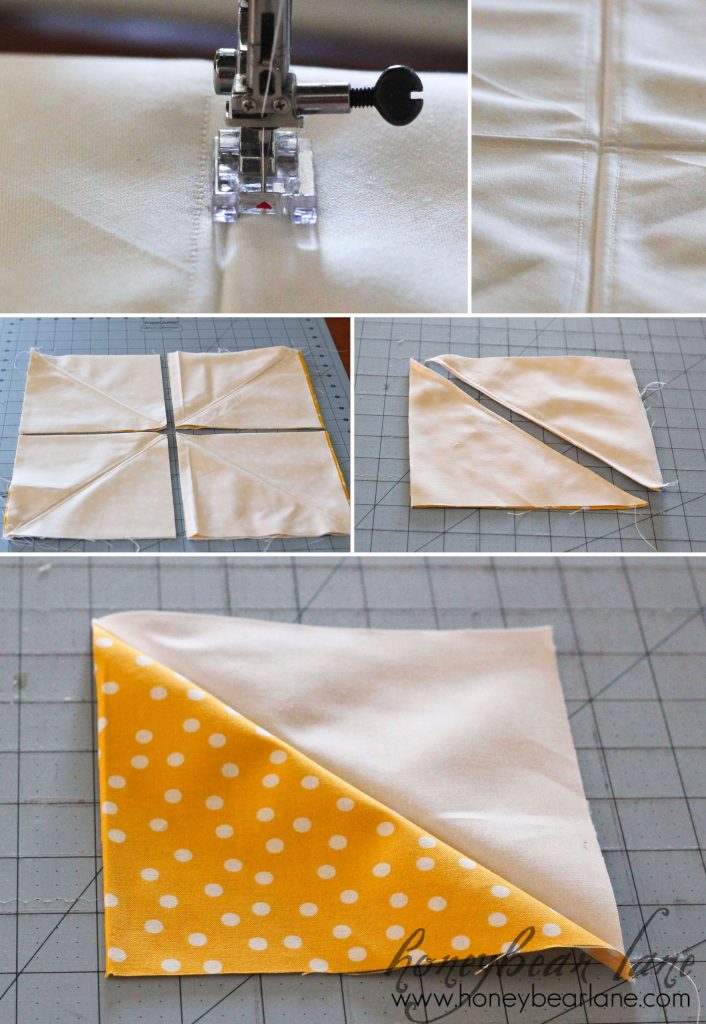 I really love this method. It just seemed so much faster than the other way, even though I'm not sure it is. But whatever, Ima keep on doing it.  These quilt blocks are so flexible, you can make zig zag quilts or pinwheels or just simple triangles…and whatever else you can dream up!