My dining room is done! What a project it was. It's very simply decorated:  Shutters, curtains, table, and chairs.  My clock is actually in there too but I couldn't fit it in the picture, it was kinda far away.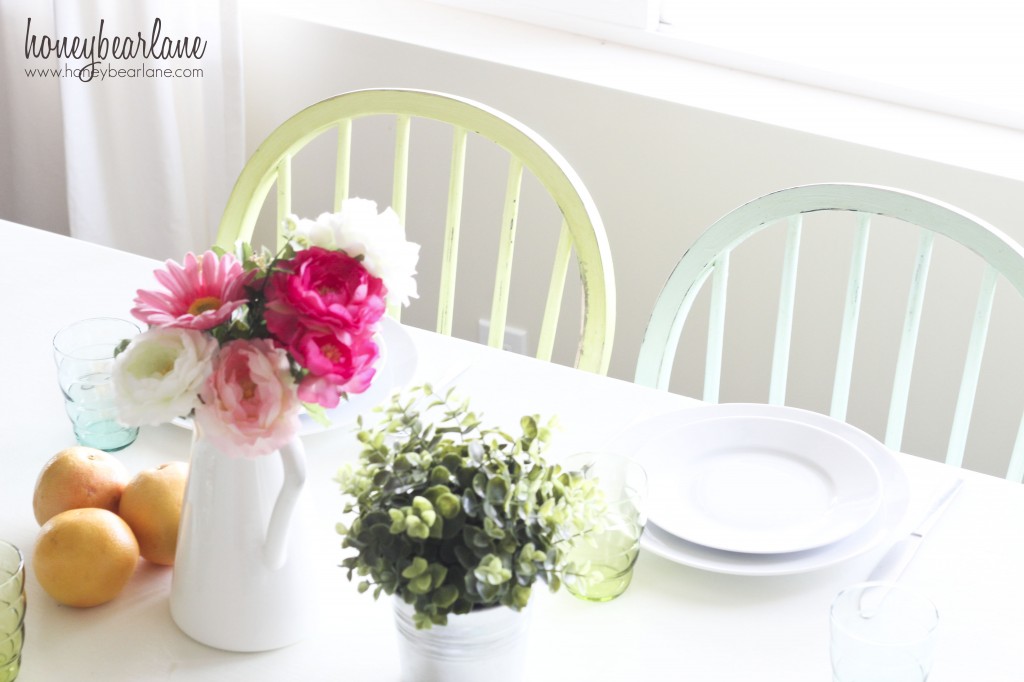 Isn't is fun? It works well for little kids. NO carpet or rug under the table. I like the look of them but it is NOT practical with kids. Life is a million times easier with a wood floor in the dining room.  The chairs for the kids are wood and the chairs for me and Daddy are upholstered and soft.
I love this.  I was afraid of color last year and everything was white, black, and tan.  But this year my colors are green and aqua and it's been so fun!  The challenge will be holiday decorating and making it work.  We'll see, we'll see…
I didn't take a full BEFORE picture but here's what it looked like…
I have lots of tutorials that go along with this post, although some have not been posted yet.  I'll update this post once they are all up.
Distressed Shutters with Candle Wax
Distressed Shutters
How to Remove Paint
Linking up here: Tatertots & Jello, Whipperberry, Flamingo Toes, Craft-O-Maniac