Donations to the Liz Logelin Foundation
It's been five months since my dear sister-in-law passed away, just days after giving birth to her third child, a baby girl.  If you've been following my blog, you know the sad story.  You also know that we've been accepting donations for my brother and his family, to help them during their transitional time.
Thank you all SO MUCH for your donations!  They have meant so, so much to us.  There are so many of you who have felt our heartache, whether because you have suffered your own heartache or just hurt for our loss.  Either way, each donation was so appreciated and so touching.
We have decided at this time that the donations are no longer needed for my brother's family.  He is still transitioning to the loss of his wife, but the financial aspect of it is not really an issue anymore.  However, there are many of you who still ask about donations.  And here is my answer:  All further donations will be directed to the Liz Logelin Foundation.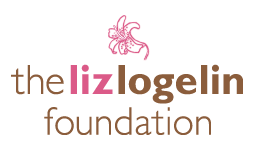 This is an amazing foundation set up by Matthew Logelin when he lost his wife right after his daughter was born.  It is a foundation specifically for widows and widowers who have young families.  While it is never easy to lose your spouse, the financial burden of caring for little children can be intense, especially if the deceased was the breadwinner.
I hope that those of you looking to donate to my brother's fund will consider making the donation to the Liz Logelin Foundation instead.  Your donations will help so many young widows and widowers just like my brother who could really use some financial support.  The Liz Logelin Foundation reaches out to these people and grants them some financial assistance.  The donation button is on the sidebar, under Alice's picture.
Again, thank you from the bottom of our hearts.
xoxo
The Family of Alice Demske Hansen