Two Cookie Recipes for Thanksgiving

Thanksgiving is coming up fast, isn't it?  The holidays always fly by.  But there seems to always be time to eat, eat, and eat some more!  This Thanksgiving we are going to go to my parents house to eat.  So I decided to contribute some 'takeable' goodies.  Pie is great and all, but it's hard to take with you and not everyone likes it (gasp!)
I also was presented with the idea of substituting Unilever brand spreads in my recipes in place of the butter.  And of course COOKIES came to mind!  So here are two cookie recipes for thanksgiving and your holiday baking that you can use Country Crock or I Can't Believe It's Not Butter in.
The first is 30-Minute Shortbread.  This cookie is kind of deceiving because it looks like it would take some talent and time but seriously it comes together VERY quickly and only requires THREE ingredients.  So if you have flour, sugar, and margarine, you can make it.
Ingredients:
1 1/4 cup Flour
3 Tbsp Sugar
1/2 Country Crock Margarine
Take the margarine right out of the fridge and cut it into cubes.
Then, using a pastry blender, cut it into the flour and sugar.  When it forms small balls, you can use your hands to bring all the dough together in a ball and then roll it into a pan.  I put down parchment paper (I SWEAR by this stuff for cookies) on a cookie sheet and then roll the dough 1/2 inch thick right onto it.  Then I cut it into squares and use a fork to make a pretty indent.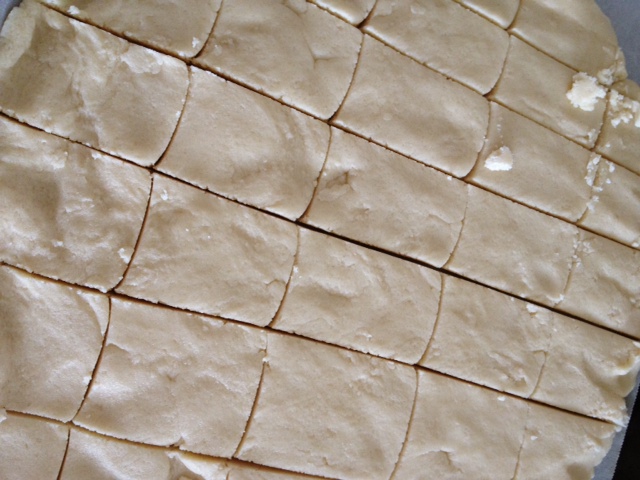 Bake at 325 degrees for 20-25 minutes.  They don't brown until they are too done so be sure to take them out when they are still light!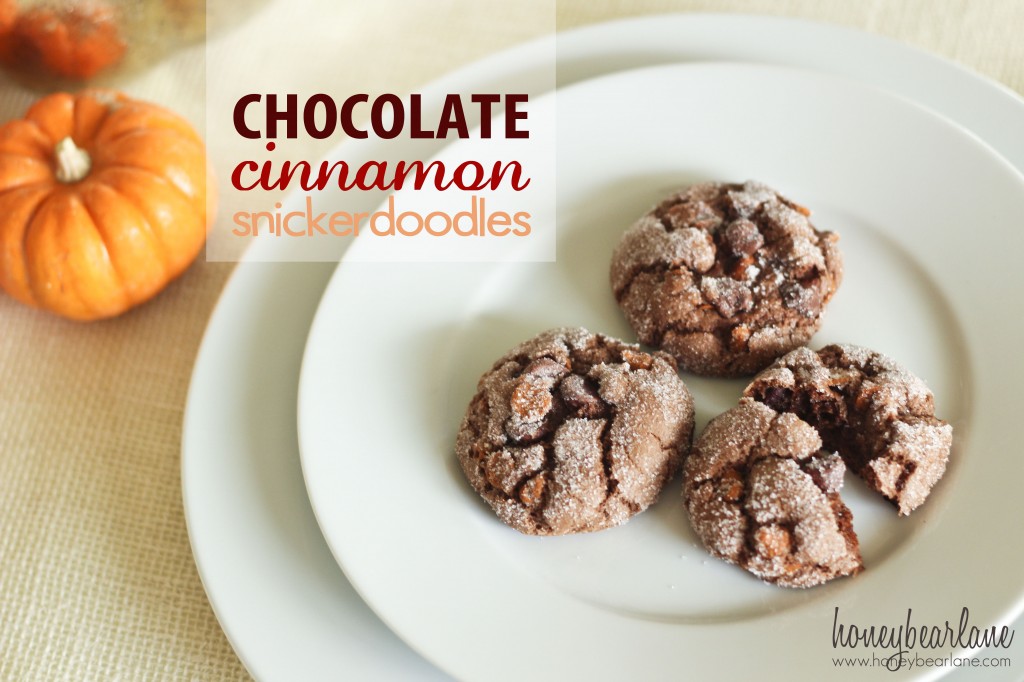 The next recipe is called Chocolate Cinnamon Snickerdoodles.  This is a twist on the original, which ends up tasting very festive and fall-ish.
Ingredients
1/2 cup melted Country Crock margarine
1/4 cup cocoa
1 1/2 cup sugar
2 tsp. cream of tartar
2 tsp. vanilla
2 eggs
2 1/2 cups flour
1 cup Cinnamon chips (available during the holiday season, or you can substitute 1 tsp cinnamon.)
1 cup chocolate chips
Mix the eggs, sugar, melted margarine, and vanilla.  I used Country Crock spread for this recipe!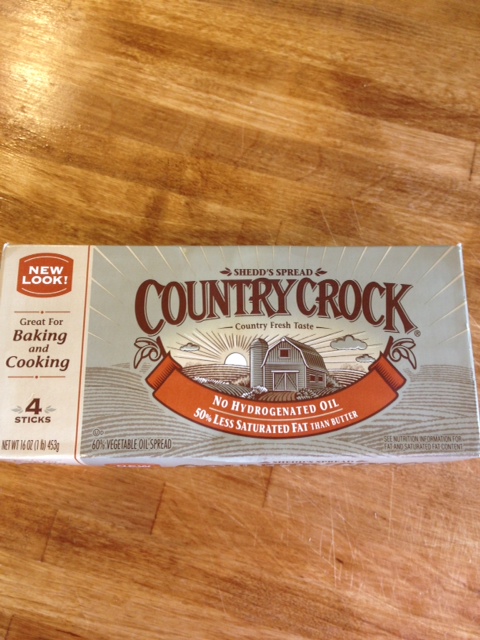 Then mix the dry ingredients together (minus the chips) and blend everything together.  Then add in the cinnamon and chocolate chips.  Form into 1 inch balls to fit 12 on a cookie sheet.  Roll each ball in sugar before placing on the cookie sheet.
Bake at 375 degrees for 7-9 minutes.
What are you bringing to Thanksgiving dinner this year??
Thank you to Good to Know & Unilever Spreads for being a sponsor. I was selected for this opportunity as a member of Clever Girls Collective. All opinions expressed here are my own.