Plywood St Patrick's Day Wreath
I had this idea which involved a jigsaw: a Plywood St Patrick's Day Wreath. Awesome right?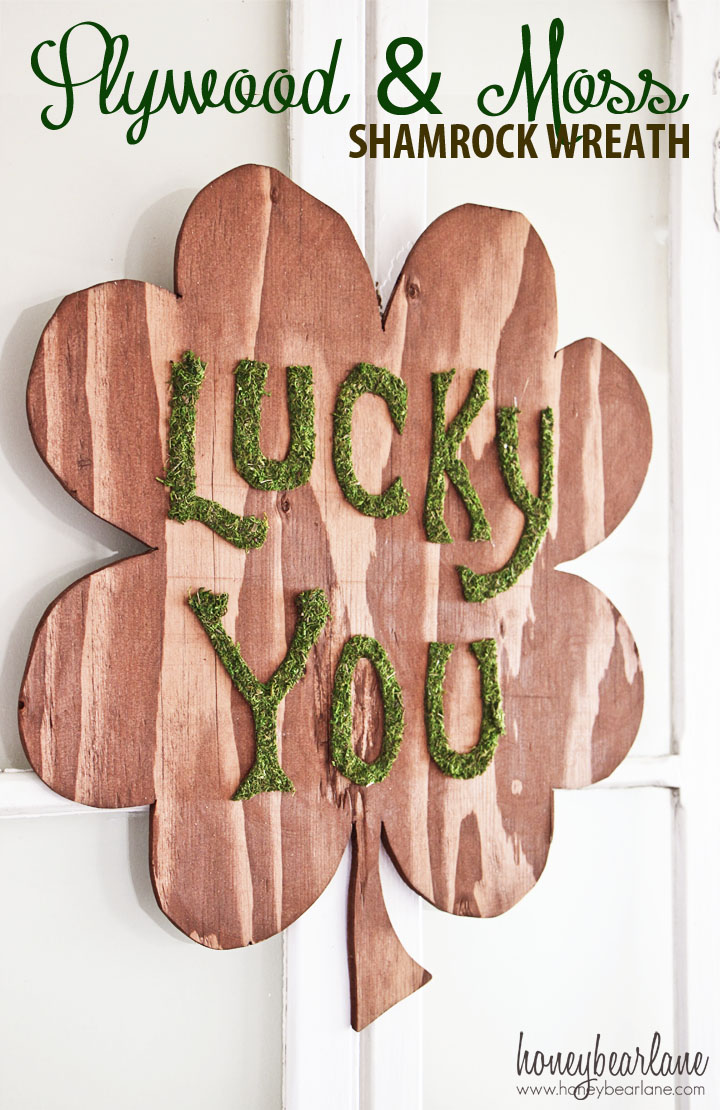 I have to say, this is possibly one of my most favorite projects to date.  I'm just so gosh darn impressed with myself!  I tried something new, and it turned out great.  And I'm sad that I have to take this down in a few weeks because I feel like the ratio of loving this=time it can be up for all to see and appreciate is not equal.  (But don't worry, I'll soon get over it.)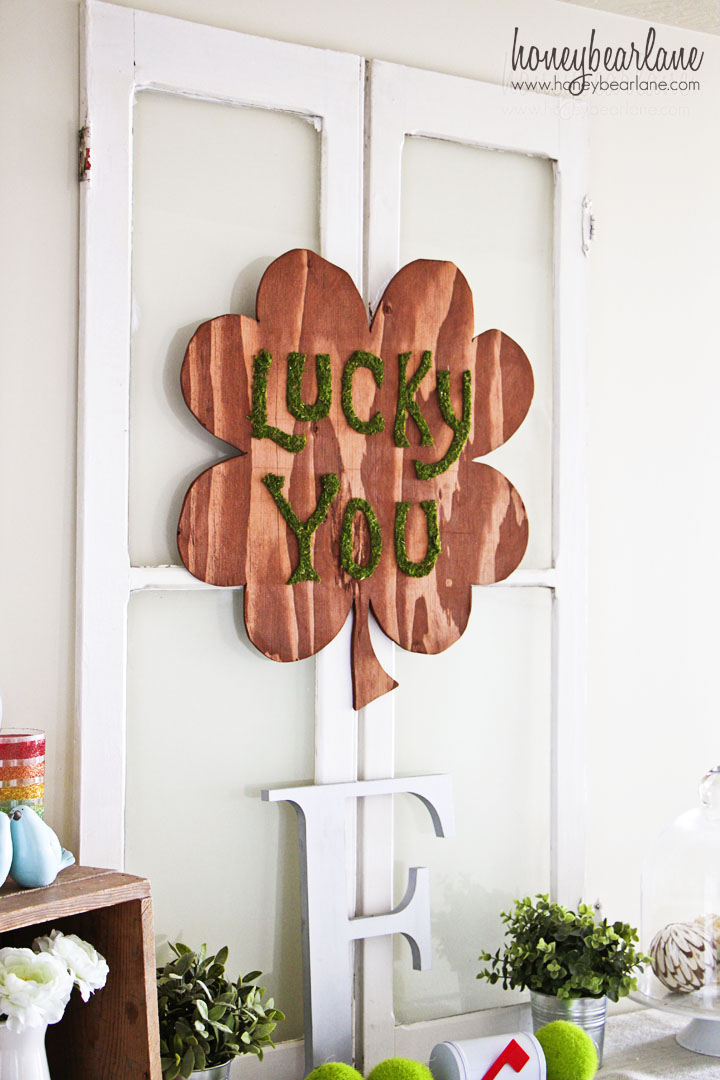 I have always been intrigued by jigsaws since I first learned they existed (last year) and have secretly been plotting all the projects I could make with one. But I didn't have one. So first things first, I headed to Lowes to buy one. The tool guy was helpful even though I'm sure my questions were all super stupid. The most important thing to me was that it felt good in my hand and was relatively light (for a power tool.) I recently bought a circular saw and just went based on a recommendation. Well I haven't actually used my circular saw that much but dude, it's heavy (yes I'm a weakling.) So yes, lightness was an important factor. I ended up getting a Black & Decker jigsaw that cost roughly $50.
Since this was my first jigsaw experience, you get to hear all about it. First off, I used an old stool I have for my workbench–super sophisticated. I made a shamrock stencil by taping together four hearts and tracing it on a square of plywood. Then I clamped down the plywood to start a-sawin'. And here it is: jigsaws are very easy to use. Just take your time and follow the line. You have to cut into it several times to reach new angles but just have patience and soon you will have a beautiful cut out shape that YOU sawed by yourself!! I feel like I have conquered plywood.
After I cut it out, I sanded it really well to get rid of all the scary spikey splinters and then stained it. Then I took the sheet of moss that you can buy at Joann's and just cut some letters out. It's really easy to cut and I just kind of free-styled it. It has a mesh thing on the back so it doesn't just fall apart. Then I superglued them on! I put wire on the back to hang it. And that was it! I think it actually probably took the same amount of time that a regular time-consuming wreath would take (actually I think my rag burlap wreath took longer.) And this was more fun because I got to use power tools.
So what do you think?  Do you make a St. Patrick's Day Wreath? This is actually the first year I have even decorated for St. Patrick's Day and I think it's been so fun!  With how miserably cold it'd been, bringing all the green indoors has brightened my mood.
Check out this kids craft I made for St. Patrick's: