Kids Craft Ideas: Split-Pea Shamrocks
Even though it's been sunny, we're still stuck inside with 30 degree temps.  So I'm always looking for kids craft ideas–especially if they are holiday themed!  For some reason I am super into St. Patrick's Day this year and the color green is just popping up everywhere!  So I saw these dried split-peas at the store and knew I could do something fun with my kids with them.  And this is where we get Split-Pea Shamrocks!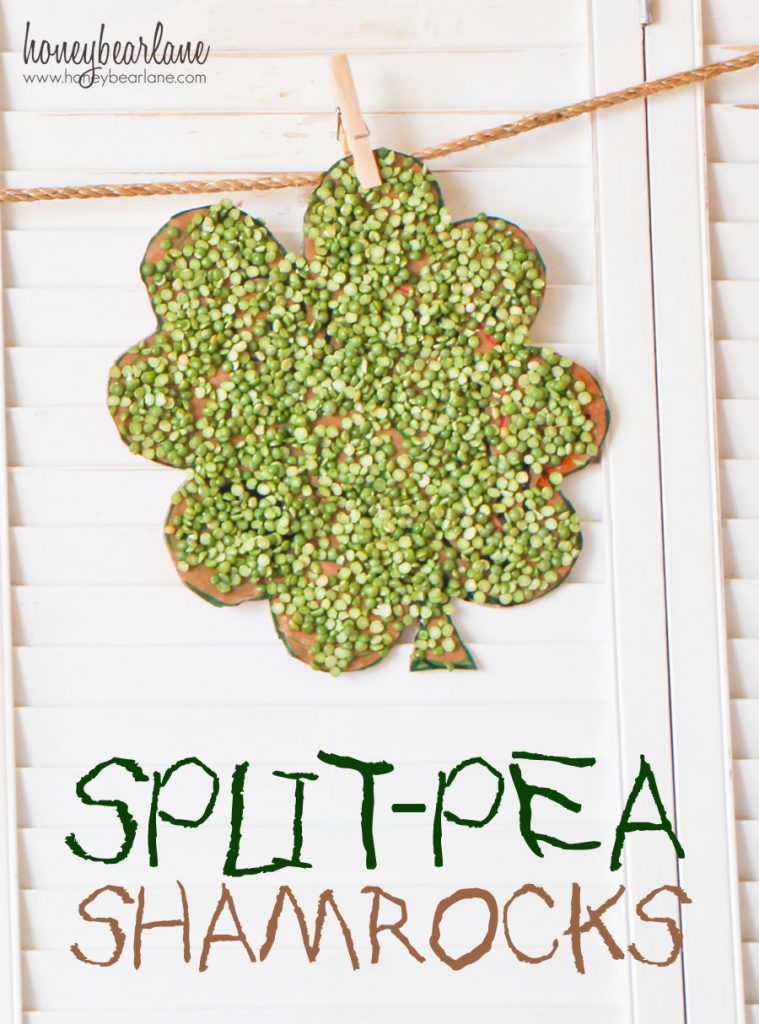 I know, they really are the cutest things ever.  I love how they don't scream KID PROJECT but they are still cute enough to display with the regular holiday decor.  I hung them by a rope and some clothes pins on my shutters.  I also hung up my Moss Wreath which has held strong over the last two years in storage.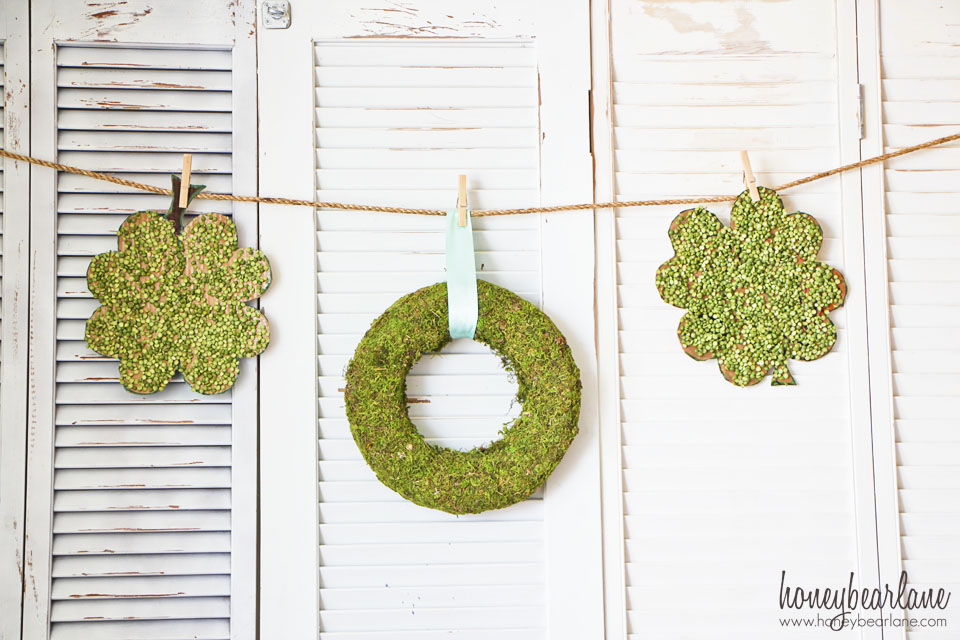 And this project was fun!  I even made my own little side project–split pea LUCK letters.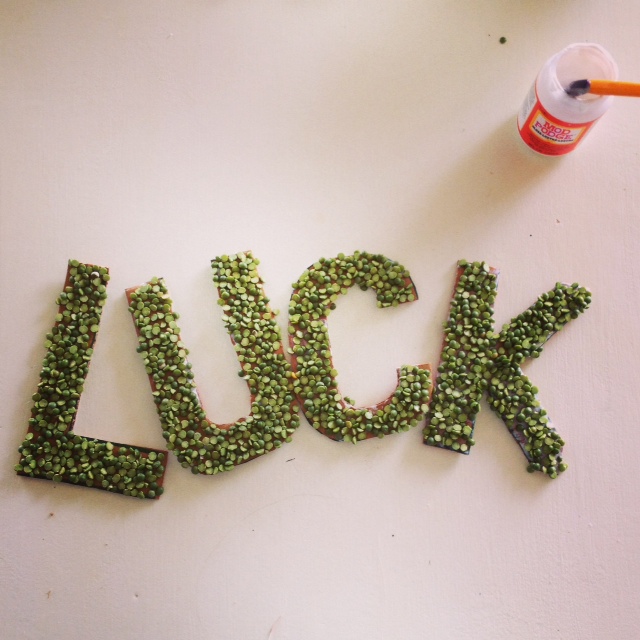 I put them on top of my chalkboard with some masking tape. I like this happy little St. Patrick's Day Vignette-complete with a rainbow array of Fruit Loops that my kids sorted out for me. And we've eaten most of the 'gold.' (I know, my chalking skills are lacking.)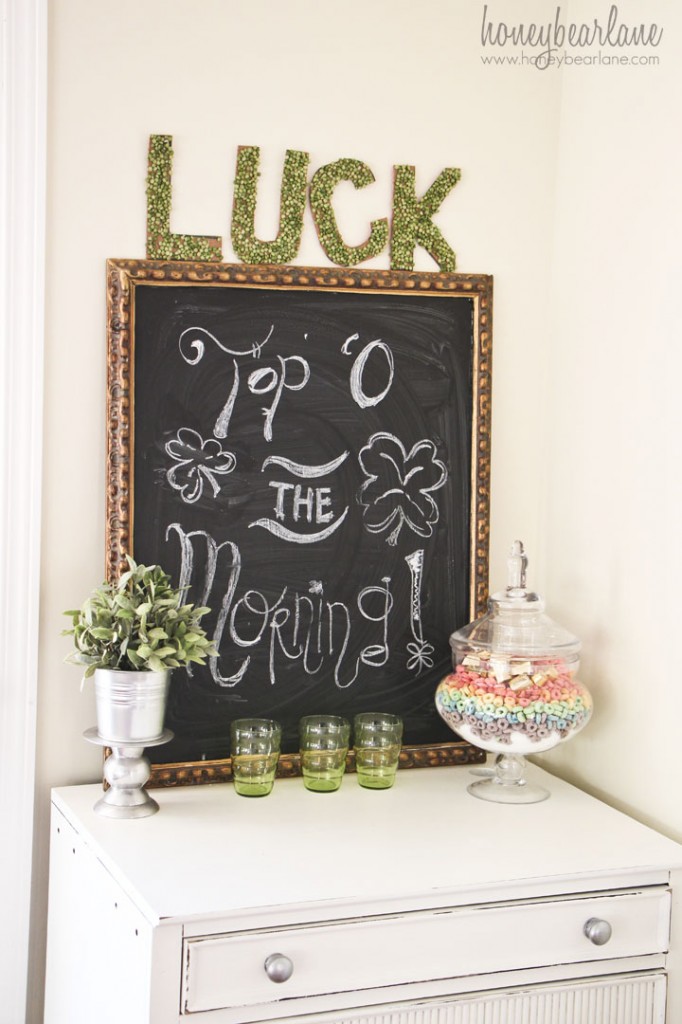 Pick up a back of split-peas and grab some extra cardboard you have lying around (I have an ENORMOUS pile in my house, come get some from me!) and do this project with your kids!  They will have a great time and you will get to sweep up split peas for a month!
Supplies
Split Peas

Cardboard

Mod Podge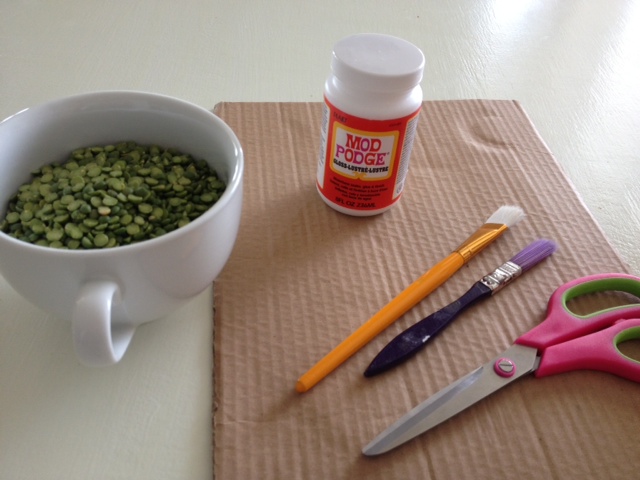 First, cut out your shape from the cardboard.  I always make shamrocks out of tracing a heart–because I am good at cutting out folded-paper hearts and no bueno at free-styling a shamrock.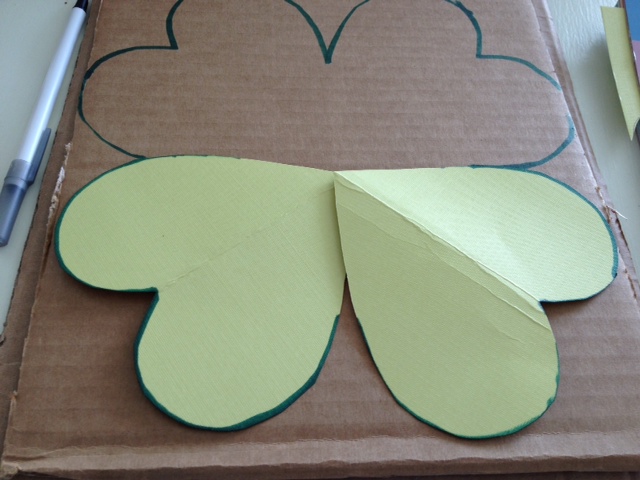 Then we cut it out and I had the kids paint the cardboard with Mod Podge.  They liked this part.  Just paint a small section at a time and apply it liberally.  Then sprinkle the split peas over the 'paint' and shake off the excess.  They stick to the glue pretty quickly…that Mod Podge is magical stuff.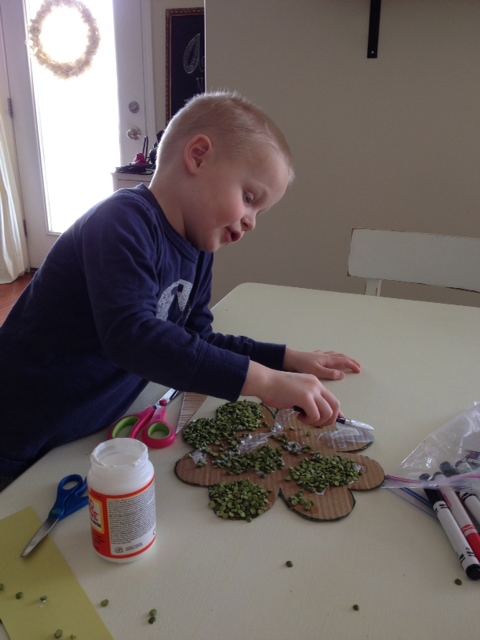 Repeat the process until the whole thing is covered.  You will still see the cardboard but I thought it was complementary…natural earthy colors.  Let them dry for a couple of hours before hanging up.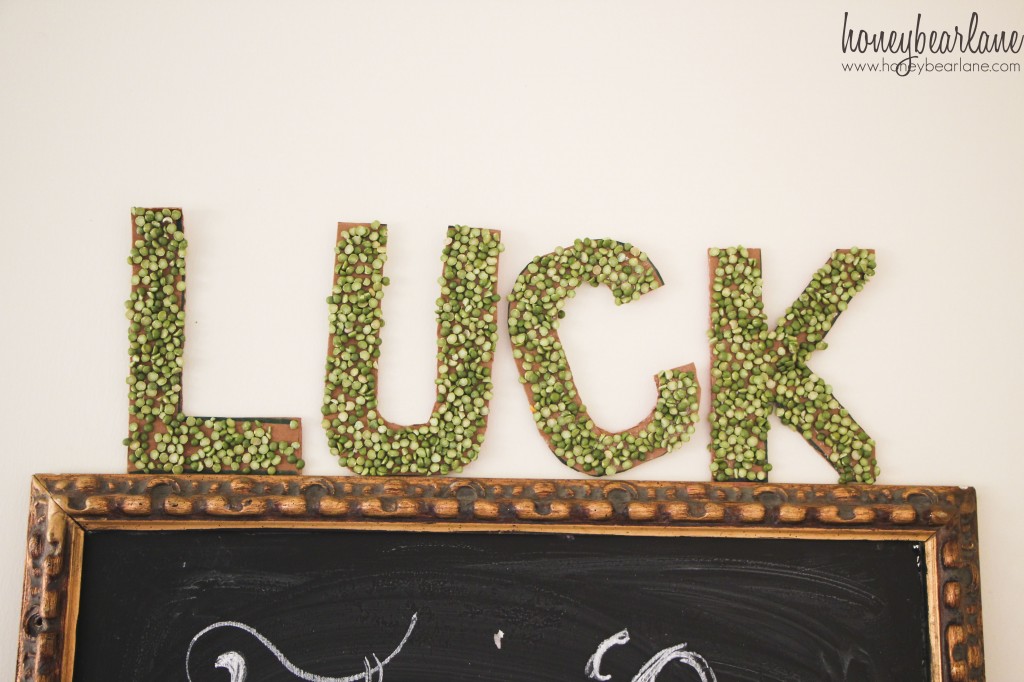 What have you been doing with your kids? What great kids craft ideas do you have? Please share! And may the luck of the Irish be with you!
Linked up with Katherine's Corner, Tidy Mom, The Pin Junkie and Saving 4 Six.