Herringbone and A TV Show Appearance
This last Tuesday I got the opportunity to go on Studio 5–a local lifestyle show on KSL.  It was so fun!  I actually really like going on TV, there's this rush you get, haha!  They wanted me to demonstrate how to paint a herringbone pattern using painter's tape.  Remember my Silver Painted Herringbone dresser?  I replicated that pattern (except I did it RIGHT this time) on a little side table I painted for the master bedroom.  This little side table is so much fun…check it out:
I painted another side table white as well in my efforts to finally decorate the master bedroom.  It's got a long way to go though, and I'm hoping we can purchase a king size bed in the next little while and then make a fun headboard and all that.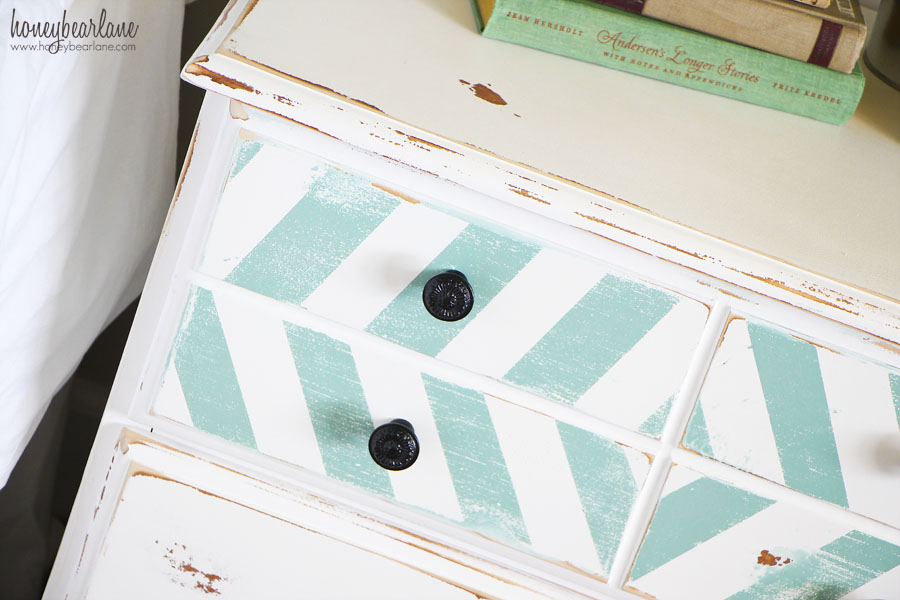 To do this refinish, I followed my usual steps:  1)  Prepare the piece by sanding it down, 2) Paint with Valspar paint from Lowes, 3 coats and let each coat fully dry.  I painted with a combination of a foam roller and a paintbrush, 3) Distress with 120 grit sandpaper on my Mouse sander, and 4) Wax with Annie Sloan Clear Wax.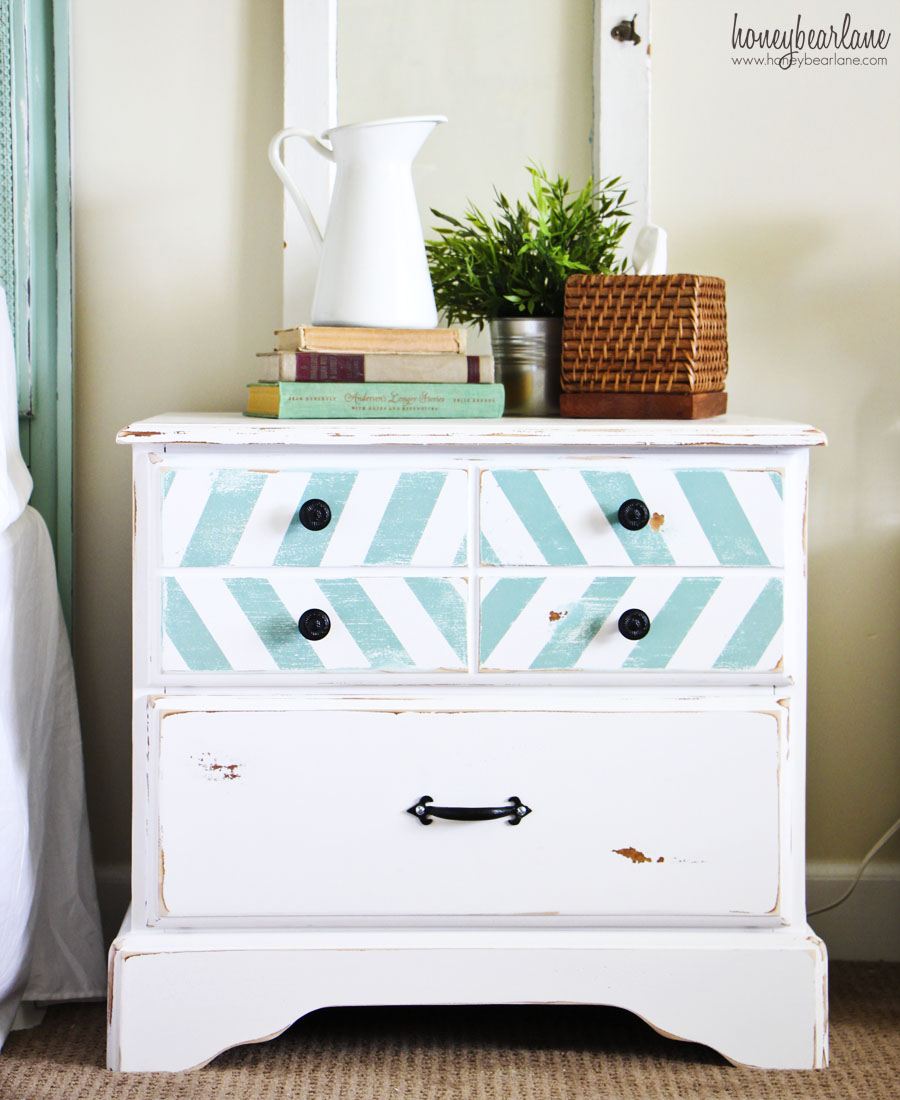 Of course in between the painting and the distressing steps I did the herringbone pattern which really is very easy and quick.  The aqua paint color is Martha Stewart Yucca Plant.  Here is the video segment in which I show you how easy it is to paint this pattern without using a stencil–all you need is tape, paint, a ruler, and an exacto knife (or razor.)