Spooky Halloween Mantel and Banner
This post was sponsored by Target and American Crafts but all opinions are my own.
It feels like I was just finally getting used to having my Autumn mantel up and now I'm changing it again.  October is already going by too quickly!  But I have to admit, having this spooky Halloween mantel up is getting me in the Halloween spirit!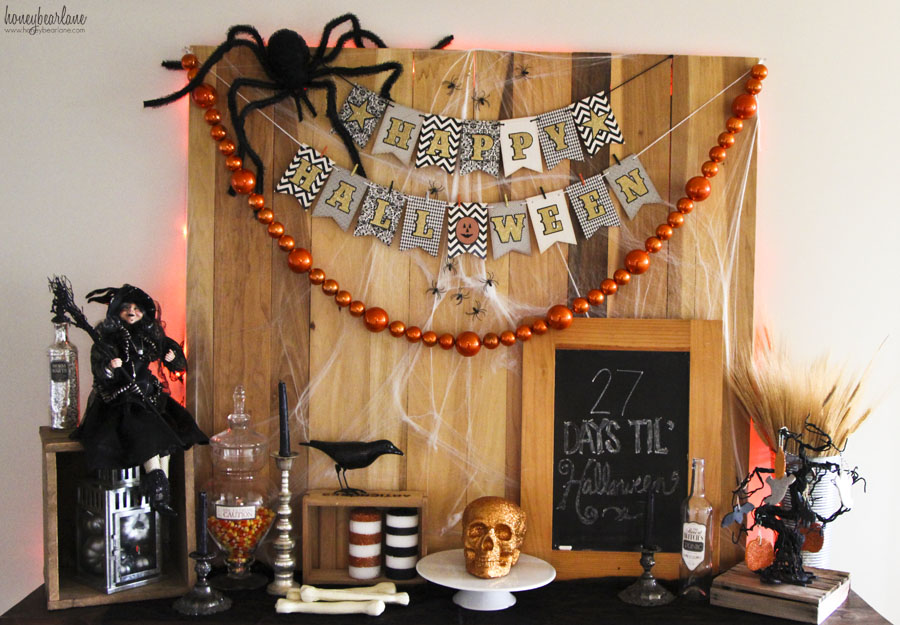 I was sent a super fun package of paper craft supplies by American Crafts full of their Halloween kits and embellishments.  I chose to put together the Happy Halloween Banner kit.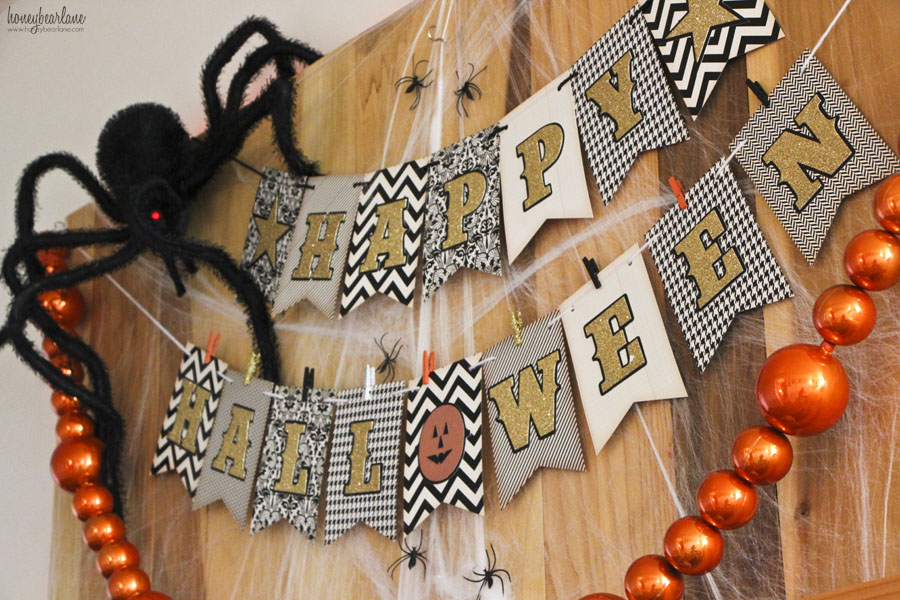 I can't even tell you how nice it was to put together this kit and not have to do any additional work.  I'm not much of a paper crafter for a reason…it always ends up taking me forever and makes a huge mess and usually ends up not looking great.  So a kit was just the right thing for me.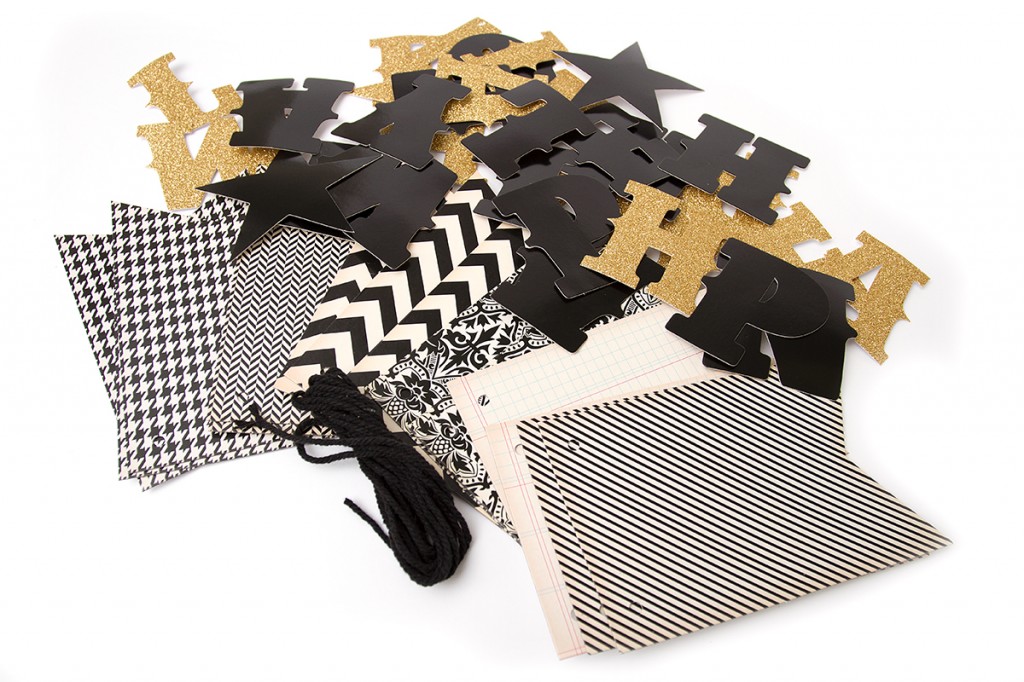 It was super easy to put together, since everything was already cut out.  All I had to do was remove the adhesive paper backing and stick everything together.  Then I strung it on the provided string and it was done.
I decided to personalize it by making my "O" into a Jack-O-Lantern.  I just cut an orange oval about the same size as the "O" black letter shadow and then used the angles from a glittery black star that came with some stickers I also received.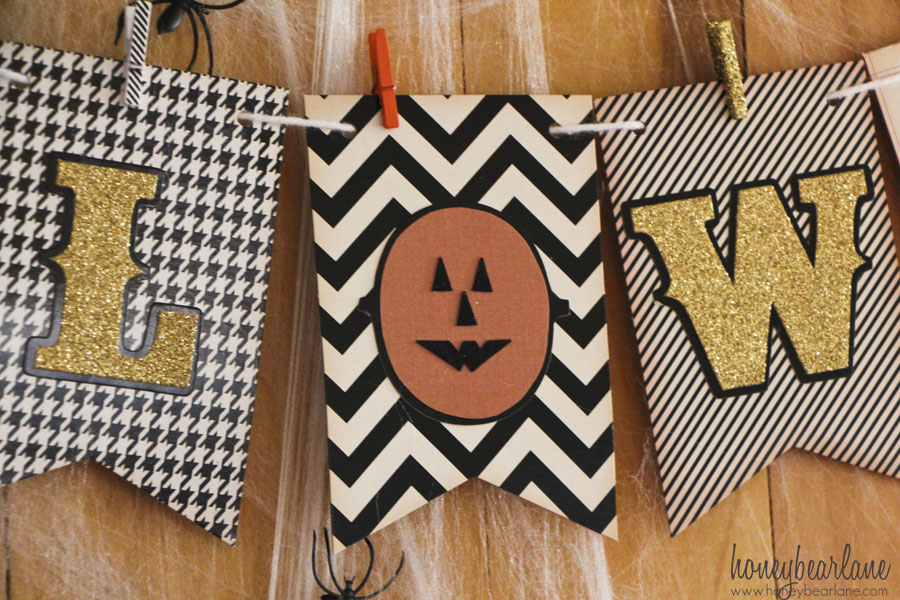 I also love the cute little paperclips that came…they were a fun thing to add to the banner.
And you can't go wrong with the Potion stickers…these were handy to just stick on my various jars I had.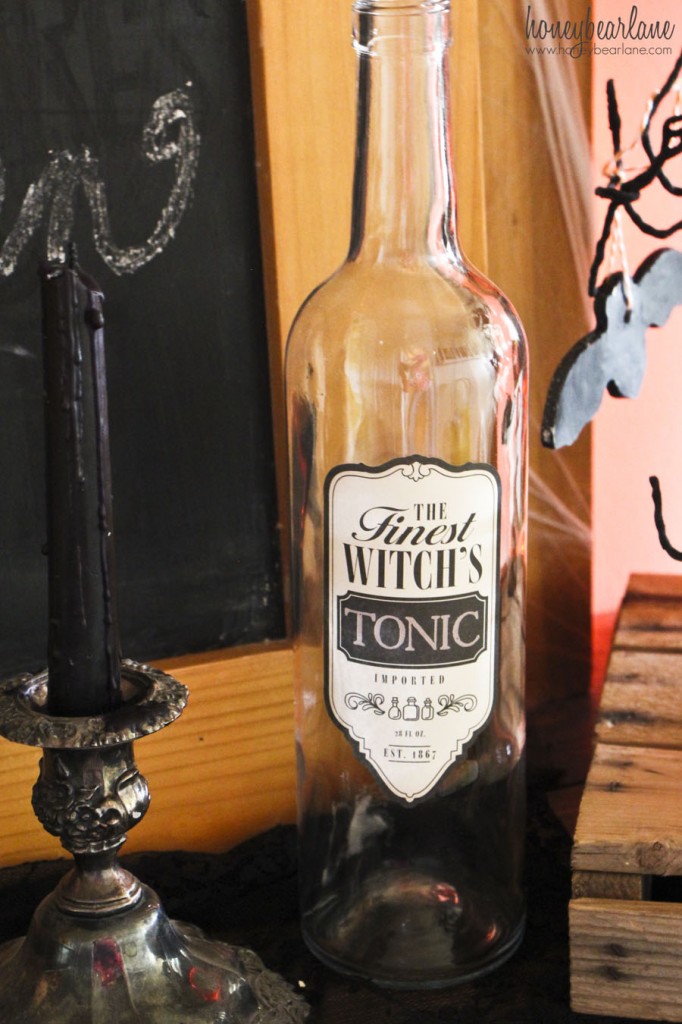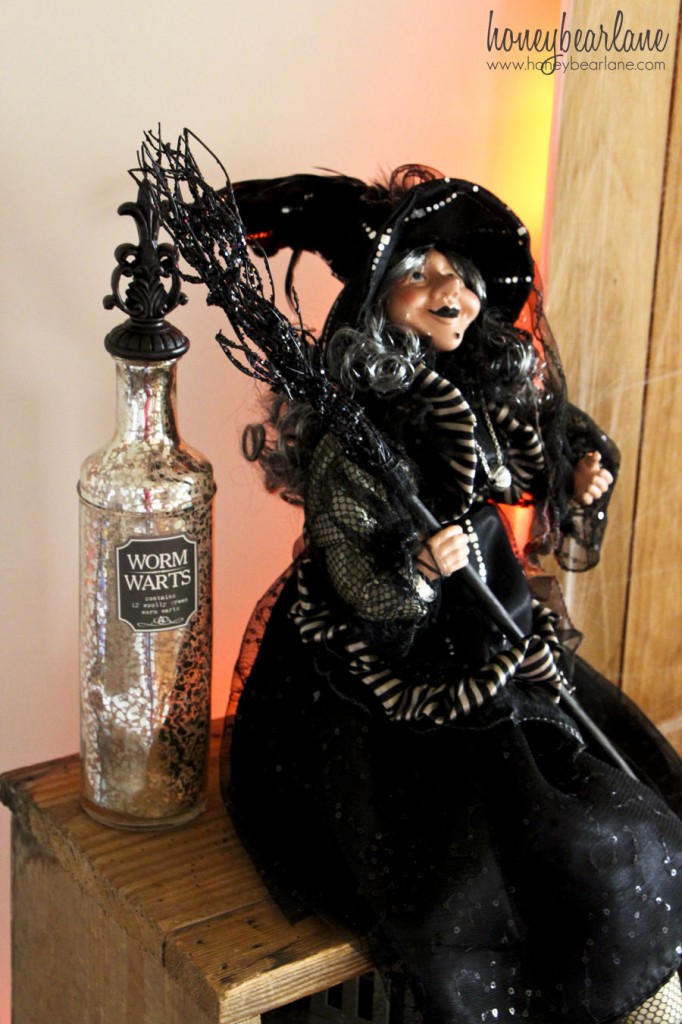 I had to use the other glittery items I have, like the glittery skull and the glitter striped candles I made last year. I am not wild about the chalkboard art at the moment but I didn't have time yet to do something awesome.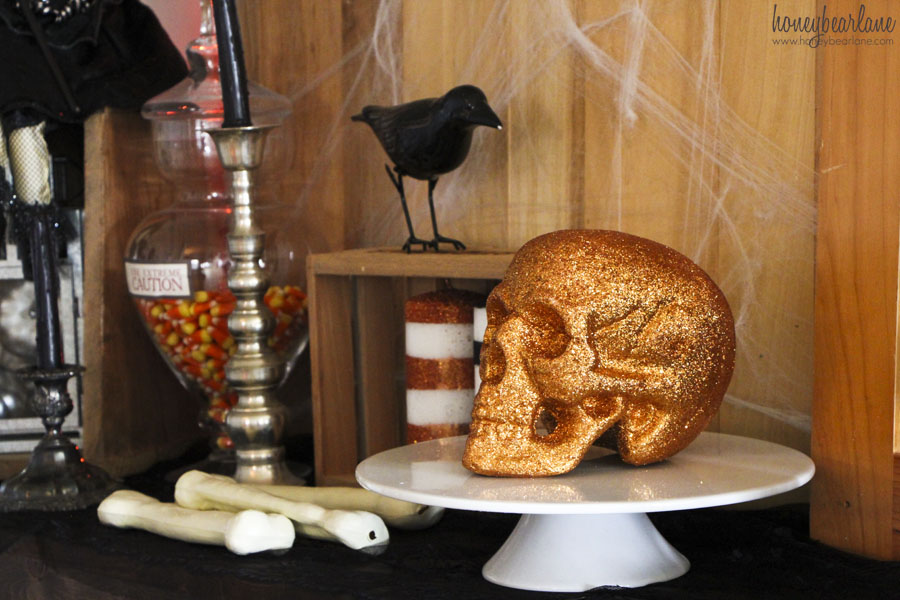 And of course there is my spooky tree with the glittery salt dough halloween shapes I made to hang on the tree.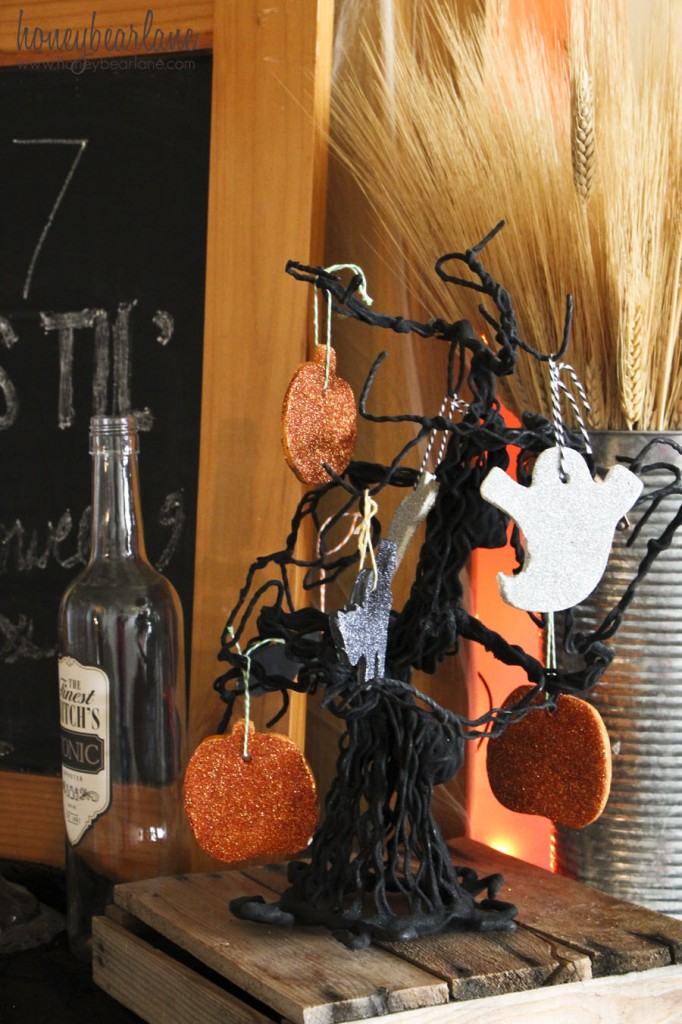 Do you love the banner like I do? If you want to make your own, you can purchase it at your local Target! Target sells three American Crafts Halloween Kits, along with more than a dozen embellishments like stickers, sequins, clothespins, washi tape, and more! These are exclusive to Target, so you won't be able to find them anywhere else. They are super affordable as well, each kit being around $5, except the wreath which is a little more.
Happy Halloween Crafting!
This post was sponsored by Target and American Crafts but all opinions are my own.