10 Simple Valentine Decorations
Valentine's Day is a weird holiday for me…it's always determined by how the new year is going.  Sometimes I get lucky and don't get sick and am not super busy.  And then there's this year.  Last year I had a nice little Valentine's setup and decorations.  But this year, I'm thinking nothing will happen until February 14th.  However, if I do get a moment, I might make one of these super cute and very simple Valentine decorations.

1. Simple LOVE bunting: I love this from Dear Lillie (however I love pretty much everything she does). Simple and classic.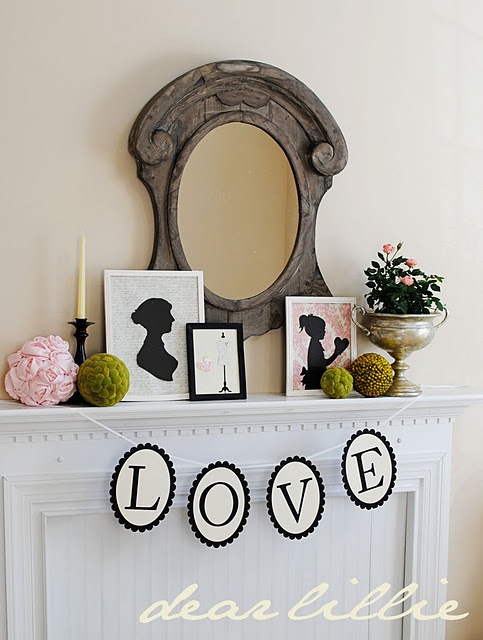 2. Gerbera Daisies in Blue Mason Jars: This idea from Perfectly Imperfect is so fun while being romantic. You can often find blue mason jars at Walmart in the craft aisle.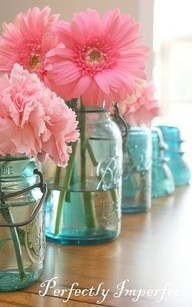 3. "14" Plate: If you are a fan of vinyl and craft cutters, you can whip something like this out in minutes. Idea from House of Smiths.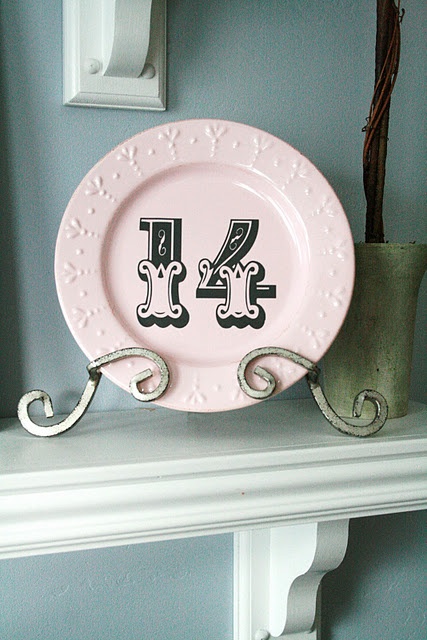 4. Book Page Hanging Hearts: Following that old elementary school trick of folding a page in half and cutting a fishhook, you have a heart. Make 200 more and sew them together. Hang with washi tape. Idea from Dottie Angel.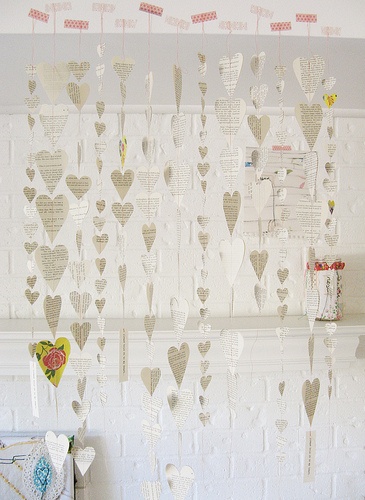 5. Framed Heart: Buy a foam heart at a craft store and hang it from an empty frame with a ribbon. Can't get much easier than that and it's so cute! Idea from Little Birdie Secrets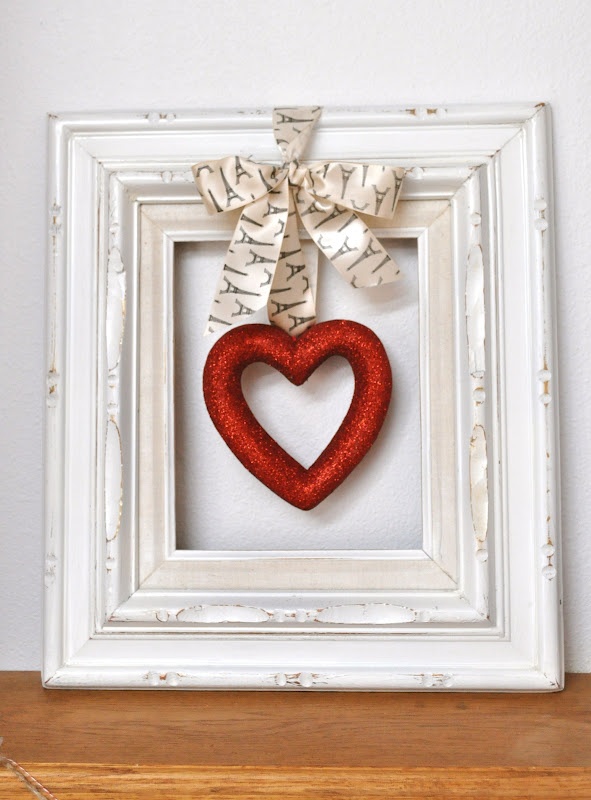 6. Doily wrapped Mason jars: Mod podge some paper (or crocheted) doilies to a Mason jar and put a tea light inside. Very romantic for Valentines! Idea from Crafts by Amanda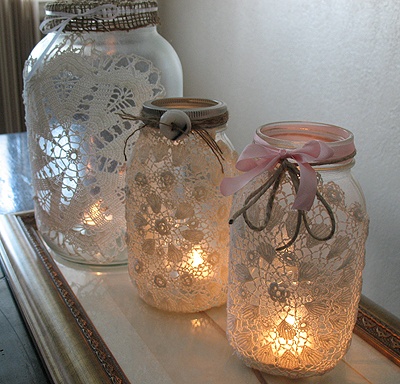 7. "LOVE" on Clipboards: Purchase clipboards, print out the letters LOVE on paper. Done. Idea from Shabby Creek Cottage.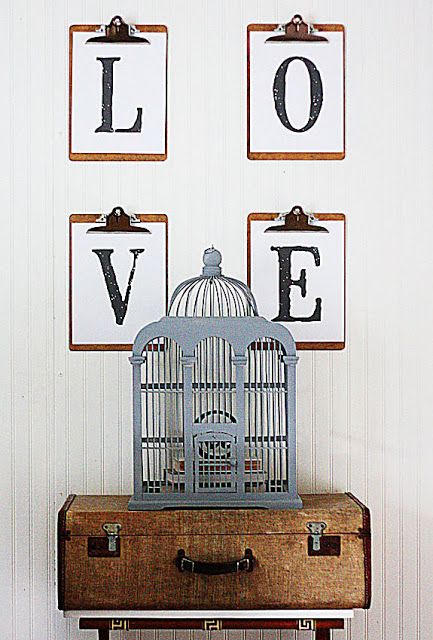 8. Love Note Embroidery Hoop: this one is a bit more complicated, but could still be pretty simple. Fabric in hoop, glue clothespin to the fabric for leaving love notes. Fun! Idea from i heart linen.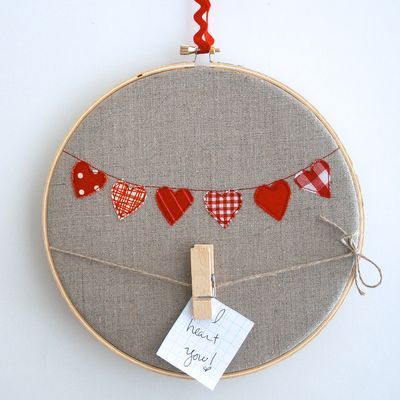 9. Doily Fairy Lights: Tape paper doilies to a white strand of white Christmas lights and hang up in your house. This would be so fun for a romantic night in! Idea from This is Glamorous.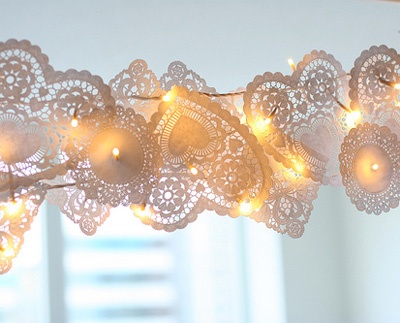 10. Paper Heart Flowers in a Milk Bottle: This could be a fun kids project, using skewers and scrapbook paper. Idea from Simple as That.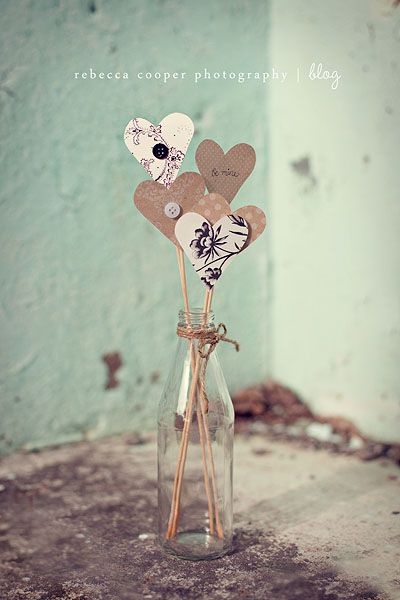 These Valentine crafts might interest you too: