DIY Valentines Flower Arrangement
When it comes to faux plants and flowers, are you yay or nay?  I've always thought that faux plants and flower can be done really well.  And sometimes it's just the better option!  You can't always afford to have fresh flowers and then they die anyway.  So I am PRO faux flowers if they are good quality flowers.  I don't love the super cheap looking ones.  I usually get my florals at craft stores like Michaels or Hobby Lobby.  Since flowers are a Valentines staple, I thought I'd add this DIY Valentines flower arrangement to my decor.
PS–These instructions actually work the same for fresh flower arrangements!  Just make sure you use well-soaked floral foam and that your container is waterproof and water tight.
Want to make one?

Supplies:
A small container/basket
Small rectangle of faux floral foam (not the same as fresh floral foam–it's more stiff)
Several stems of a few different flowers and greens; I used
Ranunculus (large light pink)
Ranunculus (small in bunches, darker pink)
Large greenery stems of eucalyptus
Wire cutters
Step 1:
Place the foam in the container.  Make sure it's somewhat secure.   Mine was a tight fit into the container so it worked well on its own.  Otherwise you could use a little glue.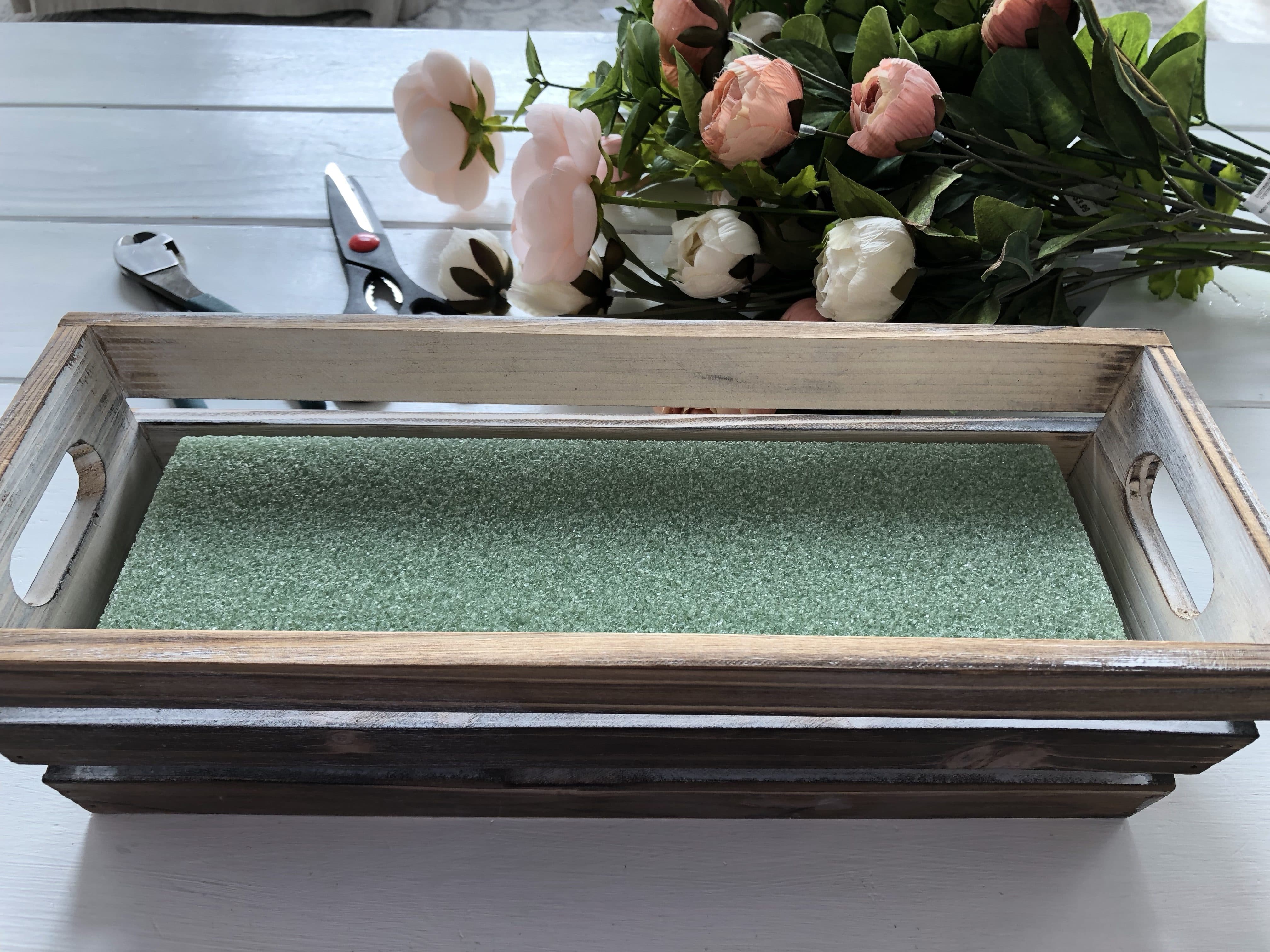 Step 2:
Cut short stems of green and make a collar of greens around the base.  I actually was able to slide the leaves closer together to create a more full green look.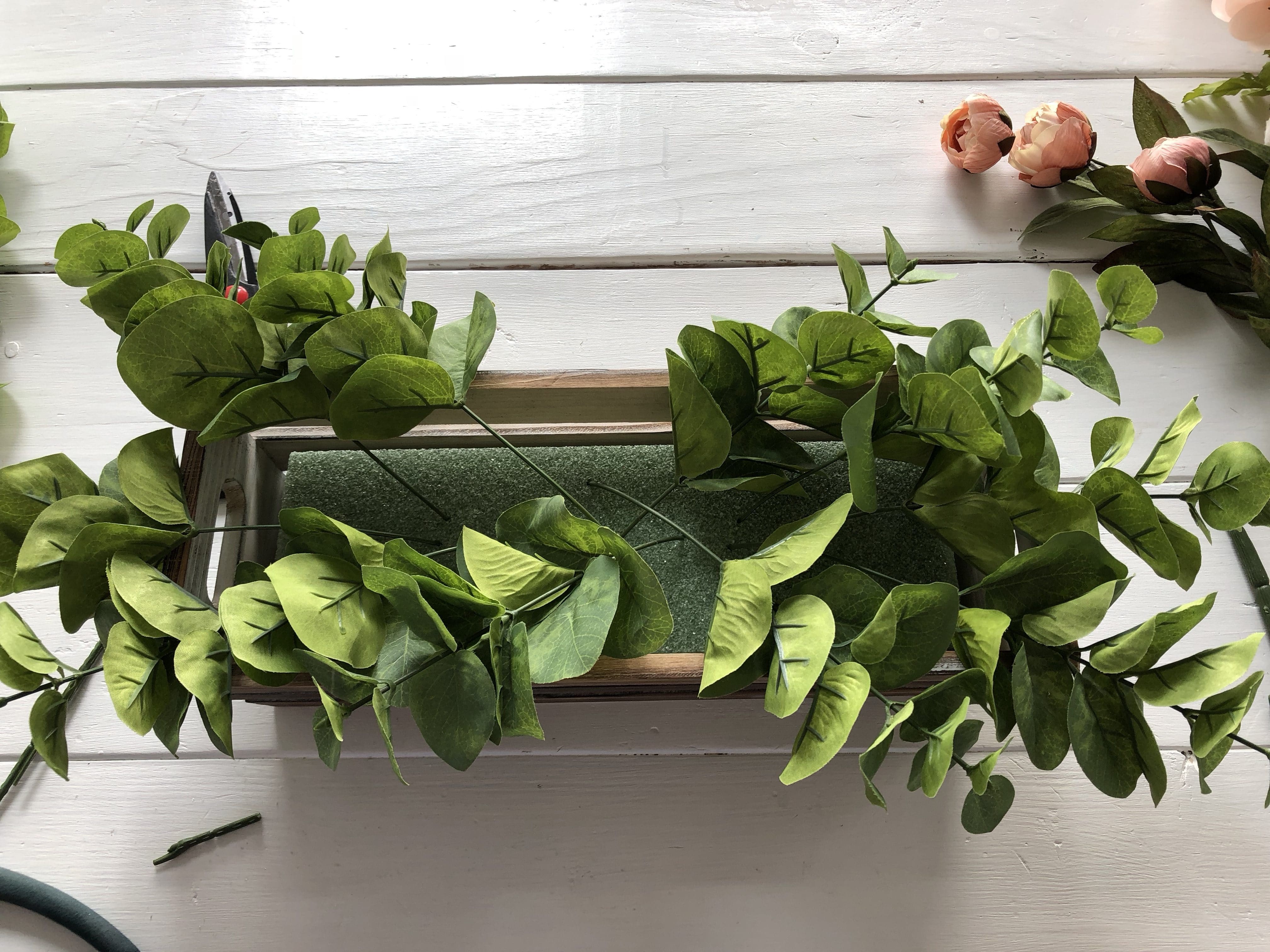 Step 3:
Usually you cut your largest stems of flowers (cut longer and then you can always trim if it's too long) and place them in the middle area of the arrangement.  However my flowers were pretty close to the same size so I just started with the smaller ones, added in the larger ones, then finished adding the smaller ones as well as the rest of the greenery.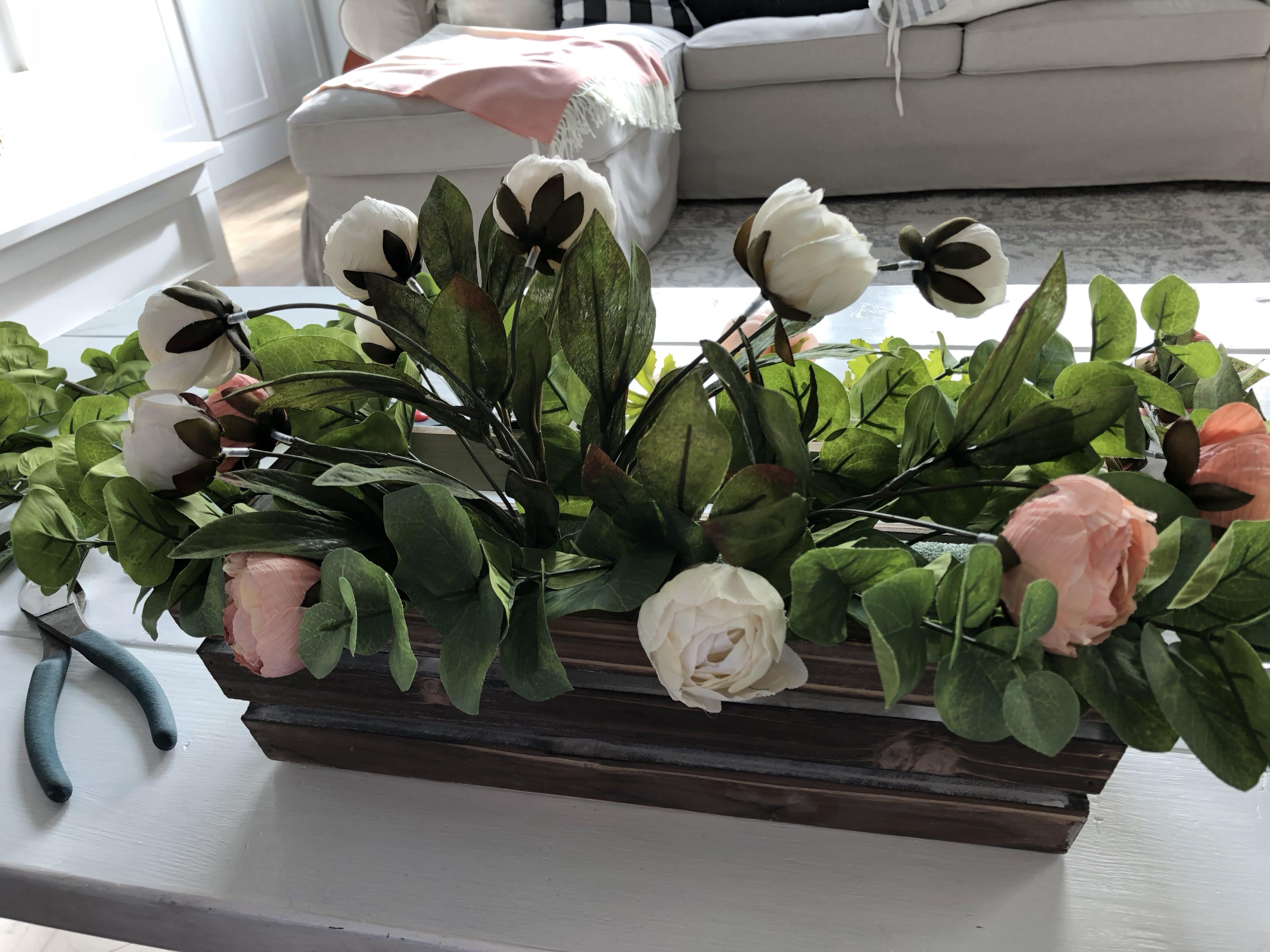 Step 4:
Cut the filler flowers and fill in the rest of the area.  You can continue to add more greenery at the end until it's all filled up!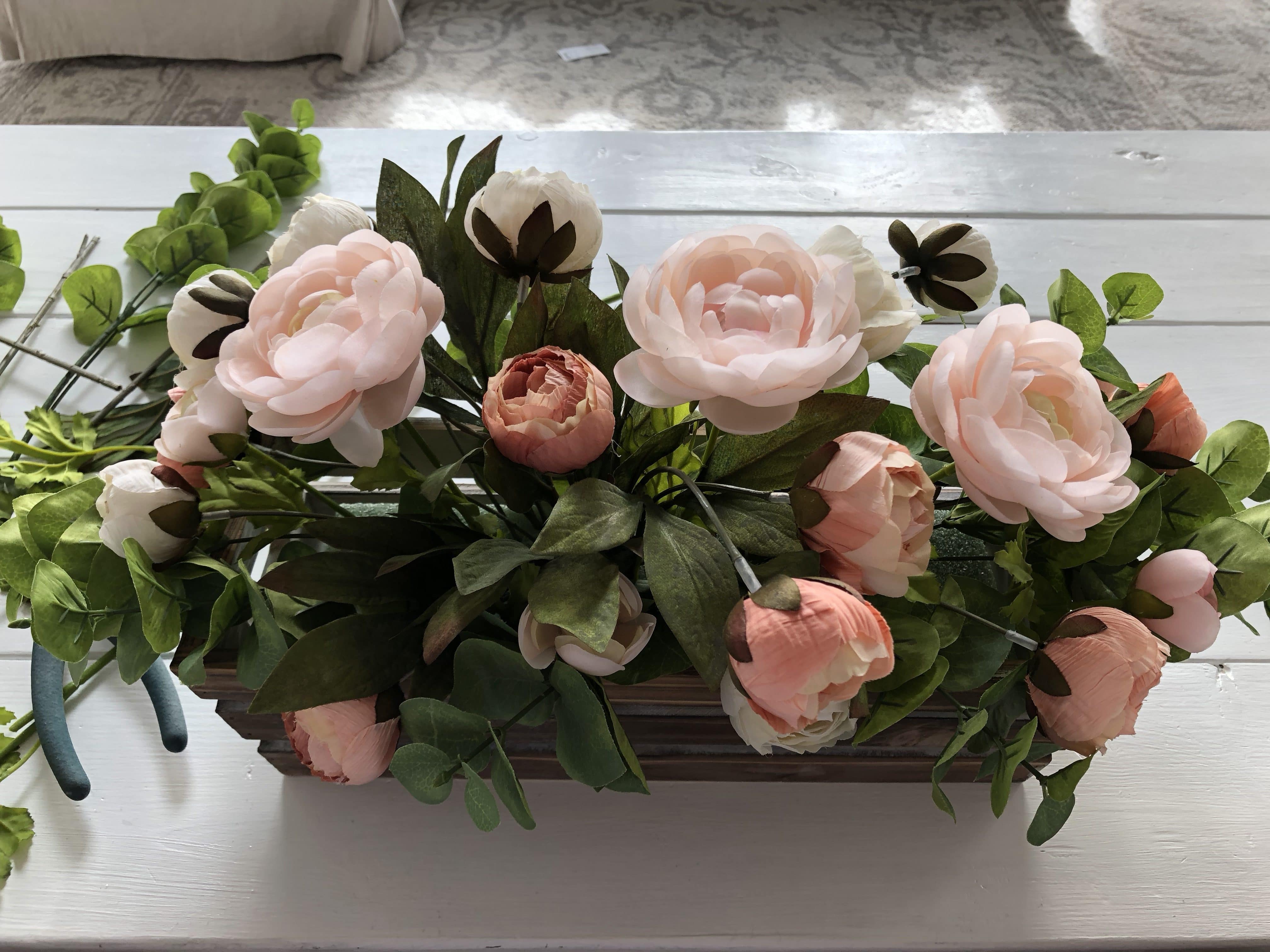 I used pretty much all the floral stems I bought.  It's surprising how many you actually need.  If you try this out and then find your still seems really empty, consider cutting your stems shorter.  You might be able to get away with less if you keep the arrangement low to the container.