Sharpie School Supply Bags
This shop is part of a social shopper marketing insight campaign with Pollinate Media Group® and Sharpie, but all my opinions are my own. #pmedia  #SharpieBTS http://my-disclosur.es/OBsstV
I will fully admit to being one of those moms doing a little dance that school is starting soon.  This summer was fun, but it's always challenging to be around your little kids all. the. time.  I feel like I can never think of enough activities and the worst part is grocery shopping.  With three, it's a nightmare!
I wanted to do some fun things for my kids to get excited about going back.  One of my favorite parts was getting shiny new school supplies!  This year I opted to decorate some little school supply bags to help my kids organize their pencils, pens, crayons, markers, etc.  I of course turned to one of my own favorite crafting tools–Sharpies.
I bought the fine and ultra-fine tip Sharpies and some gold ones (because everything is better with gold in it!)  I found these at Staples and then I also found these little canvas/linen zippered bags there as well.  I got some stickers to help with lettering  and went to town.
Canvas zippered pouches from Staples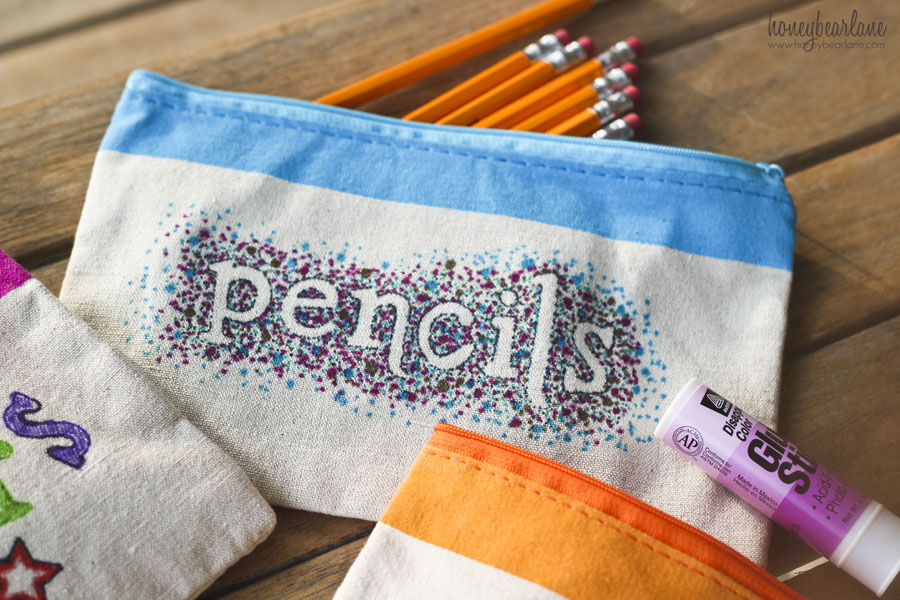 Confetti:
Step 1:  Place your stickers on the bag.
Step 2:  Put a piece of cardboard under the first layer of the bag (so it's inside the bag).  This will prevent the Sharpie from bleeding through to the other side.
Step 3:  Start dotting all around the stickers, making sure to dot close to the edge of the stickers so the letters will be apparent.  Use the Ultra-fine tipped ones for the tiny spaces.  Use different sizes and colors.
Step 4:  Once you're done, keeping the cardboard inside and placing a piece of parchment over the top, iron the bag to set the Sharpie in place.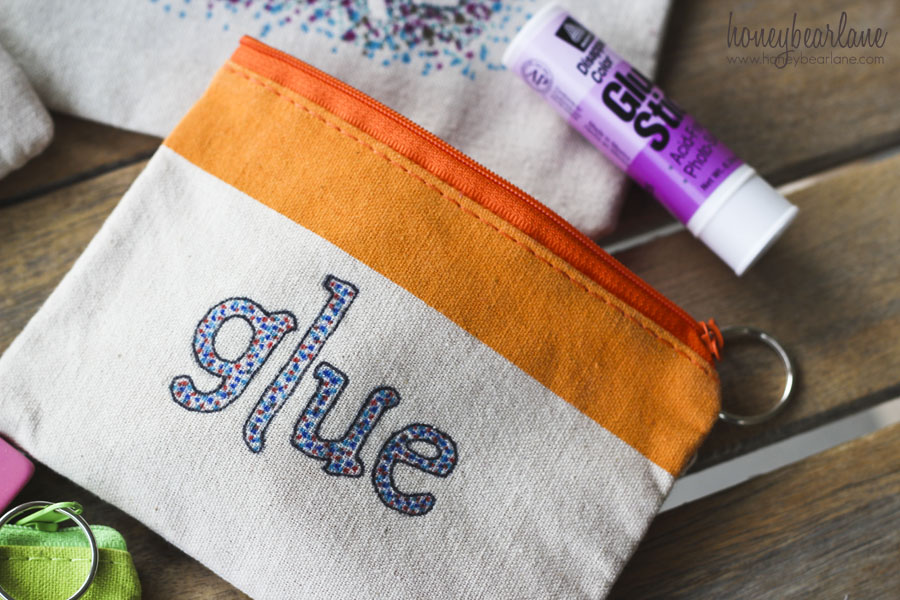 Words:
Repeat steps 1, 2
Step 3:  Trace around the letters using a pencil.  Remove the letters.  Then use your Ultra-Fine Sharpie to go over the pencil.  Fill in the letters with dots or lines.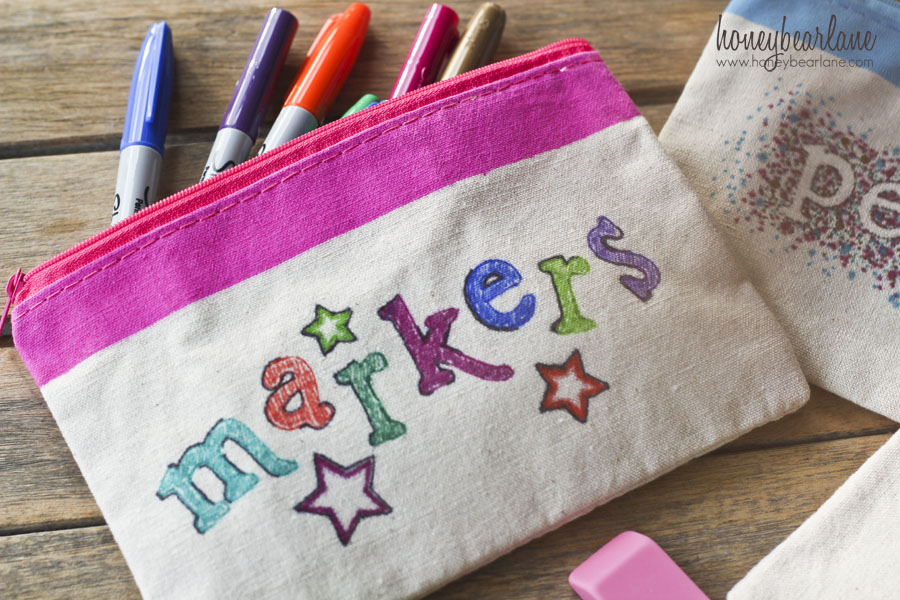 Repeat step 4.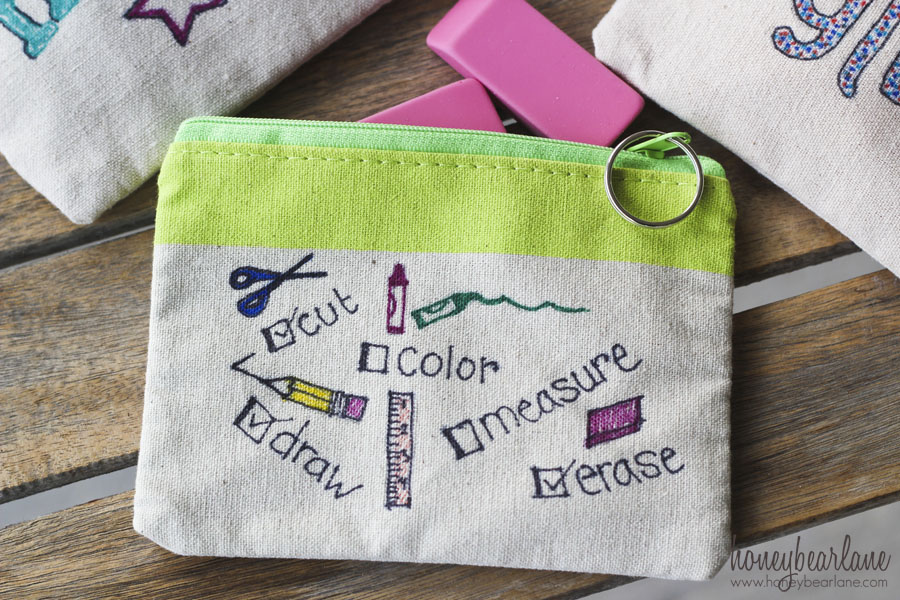 Freehand Doodles:  Use a pencil to draw your doodles first and fill in with Sharpie!  Use the Ultra-fine for details.
I love how these school supply bags turned out–which is why I love crafting with Sharpies.  It always seems to turn out super cute!  I also love how Staples had everything I needed for this project.  And starting August 10th all Sharpie fine and Ultra Fine markers and highlighters will be on sale at Staples (while supplies last)–so go gettem!
This shop is part of a social shopper marketing insight campaign with Pollinate Media Group® and Sharpie, but all my opinions are my own. #pmedia  #SharpieBTS http://my-disclosur.es/OBsstV