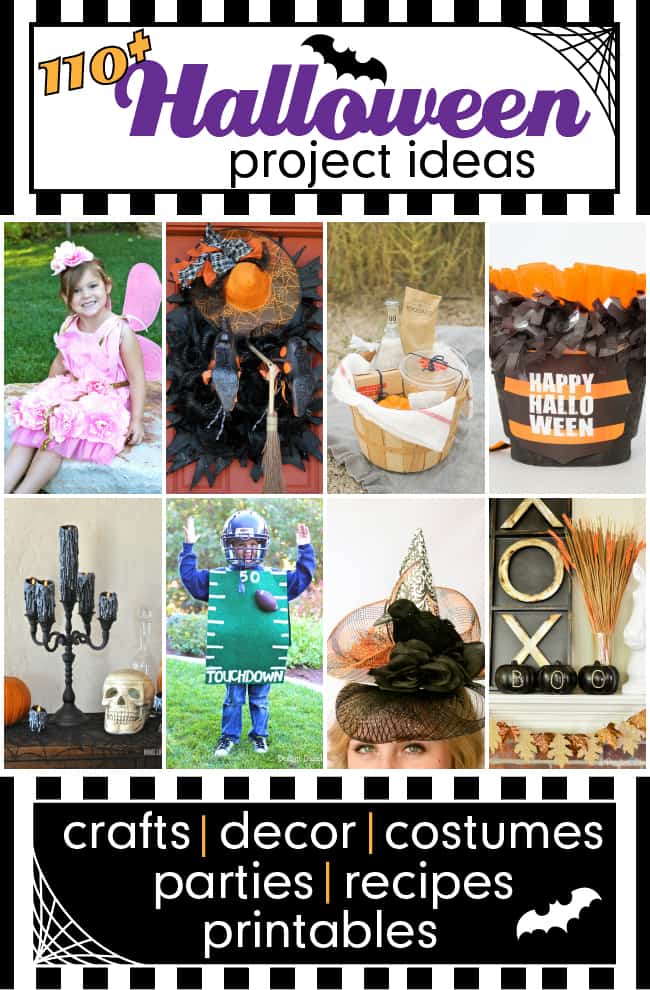 It's Friday and day 5 of our Halloween Bash blog hop! Glad you could join us on this fabulous Friday for more Halloween ideas from me and my talented blogging friends!
Now that my saws and I are good buddies, I'm making tons of stuff out of wood.  First was the rustic pumpkins, then the play kitchen crates, then the rustic halloween signs.  Next up–these cute ghost candles!  Technically they are ghost candle holders but the candles are low so you see more of the ghost part.
I have all my fall decor out, but I haven't broken out the official 'halloween' stuff out.  These ghosts will feel right at home in a week or two.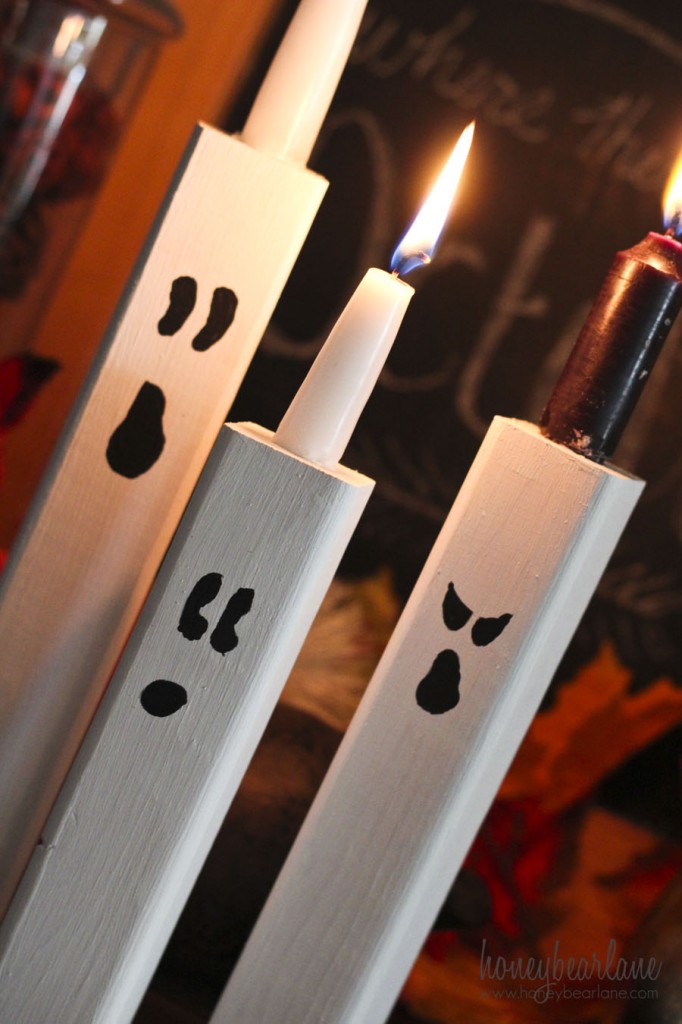 These are super easy even if you don't have a saw.  Most home improvement stores will cut wood for you.  I bought a 2×2 (for only $2!) and cut them into three pieces of alternating lengths.  Then I drilled a wide hole about 1″ down into the top for the candle.  I would suggest a spade bit for this since my largest drill bit was still rather a tight fit for the candles, even after I shaved them down to fit in the hole.
After that, I just painted them white with Decoart white chalky finish paint, two coats.  Then I drew little ghost faces on with pencil and painted them in black.
I had some tapered candled which I cut down and shaved the ends so they would fit in the holes.  After they were lit, they looked so festive and ghostly and I love them!  If you are nervous about them tipping over, you can always screw a wider base on the bottom.  I actually cut some but opted not to use them since they seemed pretty steady as they were.
But the fun ideas don't stop here! Continue checking out the creative Halloween projects my blogging friends have created for our blog hop by clicking on each of the links below, for the Halloween projects you'd like to see in more detail and it'll take you right to that post with additional information and photos on how to create it. Have fun and pin away!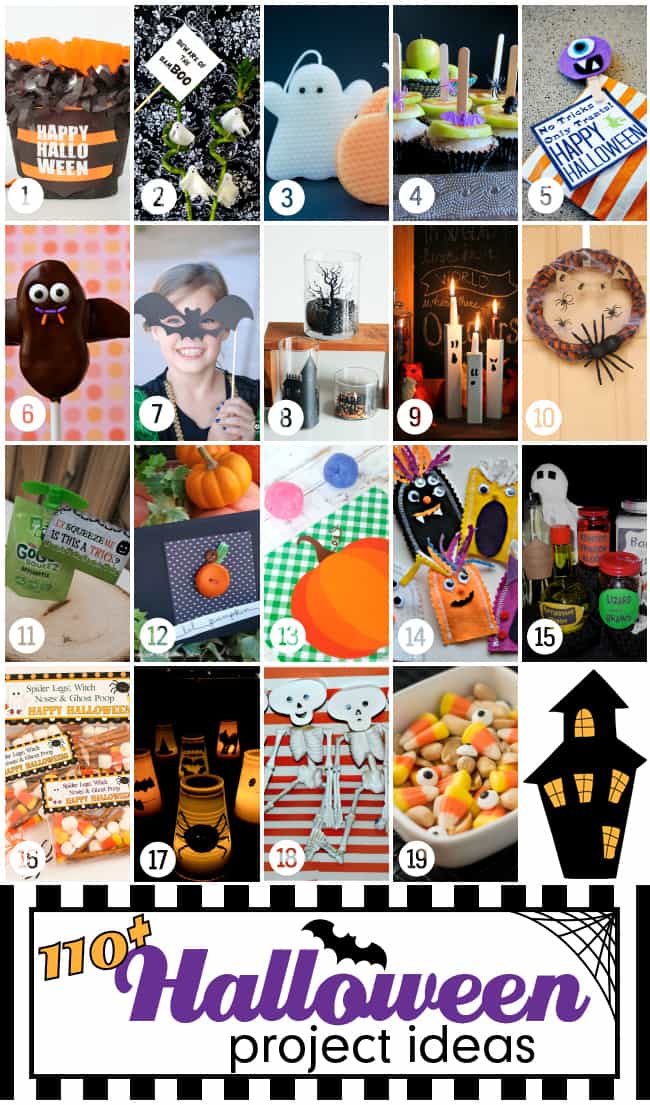 1. Happy Halloween Treat Bucket
2. Beware of the Bam-BOO
3. Halloween Beeswax Candles
4. Caramel Apple Cupcakes
5. Halloween Treat Bag Tags – Free Printable
6. Halloween Cookie Pops ~ Nutter Butter Bats & Mummies
7. Halloween Photo Booth Props
8. Halloween Candle Jars
9. Ghost Candles
10. Dollar Store Spider Halloween Wreath
11. Healthy Halloween Class Treat
12. Little Pumpkin Button Cards
13. Pumpkin Playdough Mats
14. Craft for Kids: Finger Puppet Monsters
15. Creepy Halloween Jar Labels
16. Halloween Party Favor and Printable
17. Kids Halloween Lanterns
18. Candy Box Head Skeletons
19. Sweet & Salty Halloween Treat
Follow our Fabulous Halloween Ideas Pinterest board for even more inspiration!
Follow Design Dazzle's board Fabulous Halloween Ideas on Pinterest.
Be sure to come back tomorrow for another 20 awesome Halloween ideas!
Thanks to all 110+ fabulous bloggers participating! We'd love for you to visit their blogs and see what else they're up to!