25 Spooky Halloween Decorations
It's October y'all!!  My favorite month.  I love Halloween and already have all my decorations out which I'll share next week.  But for now, here are 25 spooky Halloween decorations.  A lot of these I haven't seen before, people are so creative, especially around the holidays!  Check them out: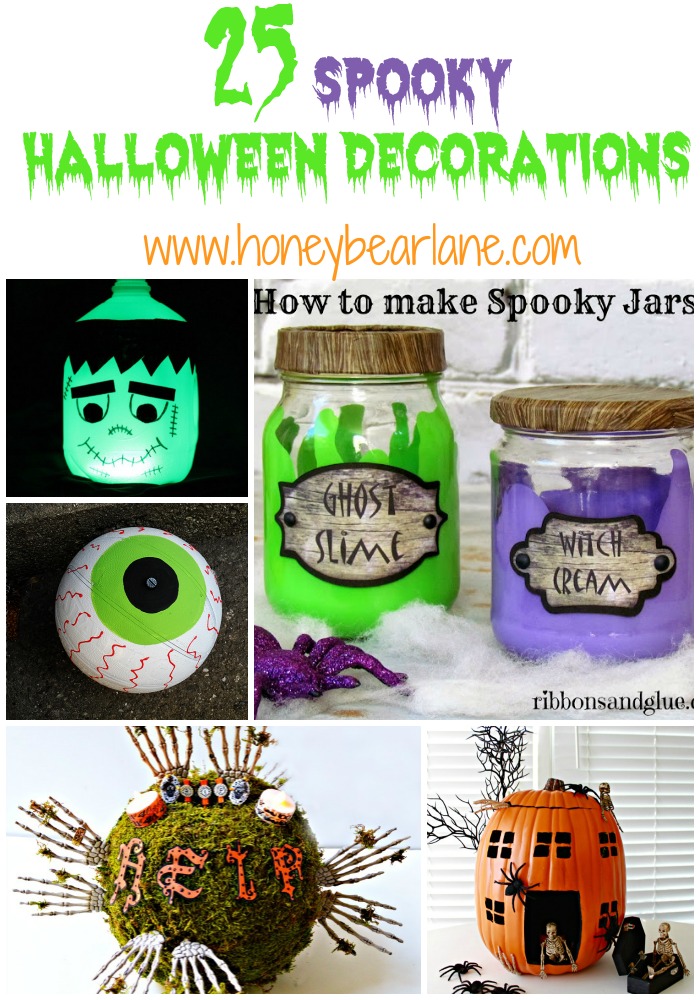 2. Basketball Eyeball
8. Glow in the Dark Frankenstein Milk Jug
11. Mummy Light Ups
17. Potion Bottles
18. Window Silhouettes
22. Spooky Jars
24. Halloween Tissue Box Cover
25. Halloween Painted Jar Luminaries
What's your favorite holiday? Are you a Halloween guru or do you keep it simple? My mom was never much for holiday decorations (except for Christmas) so this holiday decorating thing is still relatively new to me. And next year–next year!! I will have my very own glorious house to deck out with all my holiday decor! I can't wait!