You know me and rustic–we were made for each other.  I think I could have survived during early pioneer days.  I have all those homemaker skills down pretty well.  I really was channeling early settlers when I made these rustic stocking holders.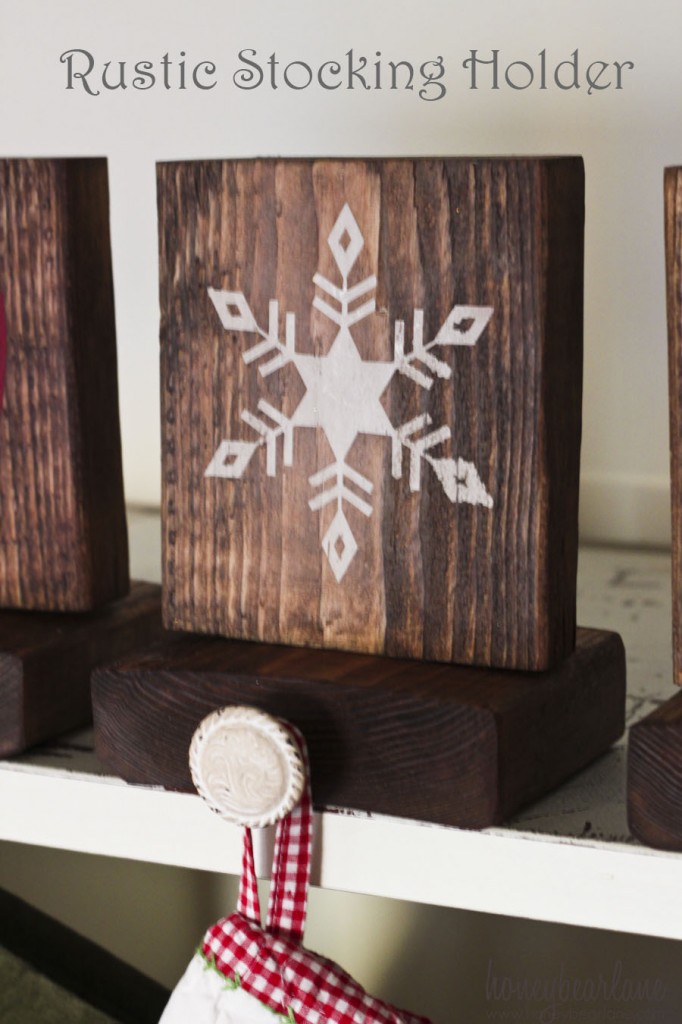 They were pretty easy and I really love how they turned out.  It totally seems like something they would have made and had in their house.  Although maybe they just pounded some nails into the mantel and called it good.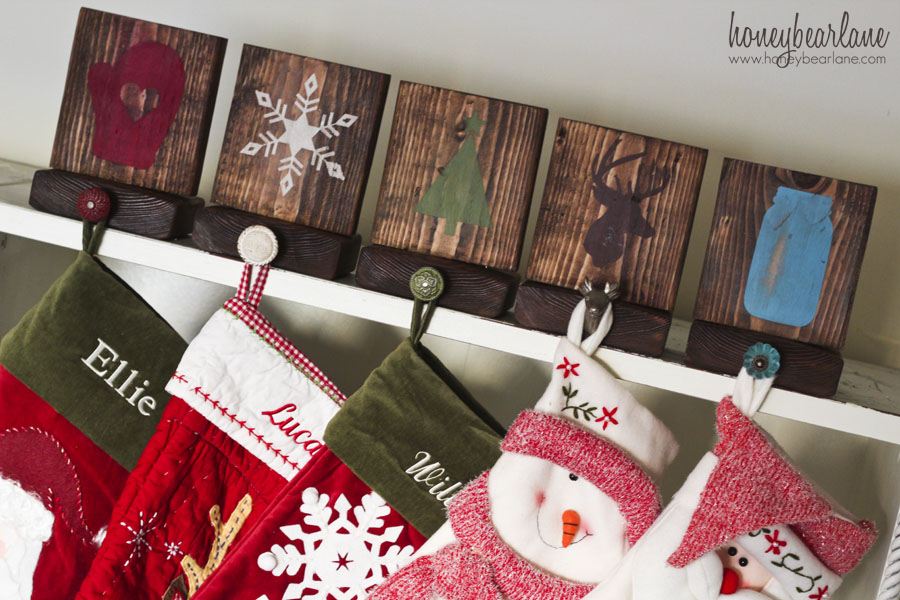 This aren't hard to make, and are a great beginner wood working project.
Supplies:
1 2x6x6
Brad nail gun with 2″ nails or 2″ screws
Silhouette or craft cutter (or stencils will do too)
Vinyl for craft cutter
DecoArt Chalky Finish Paint (I used these colors:  Romance, Everlasting, Rustic, Escape, and New Life).  Americana Decor Chalky Finish paint is available in Michaels in the wood and finishes aisle. (Visit the DecoArt Chalky Finish website for more chalk paint ideas and inspiration!)
Sander or sandpaper
Lots of foam paint brushes
Minwax stain in Early American
Old rag
Cute knobs
I made five stocking holders from one piece of wood.  Get a longer piece of wood or two pieces if you want to make more.
Cut (or have cut at wood store) the 2×6 into 5 pieces of 5.75″ length and another 5 into 4″ length.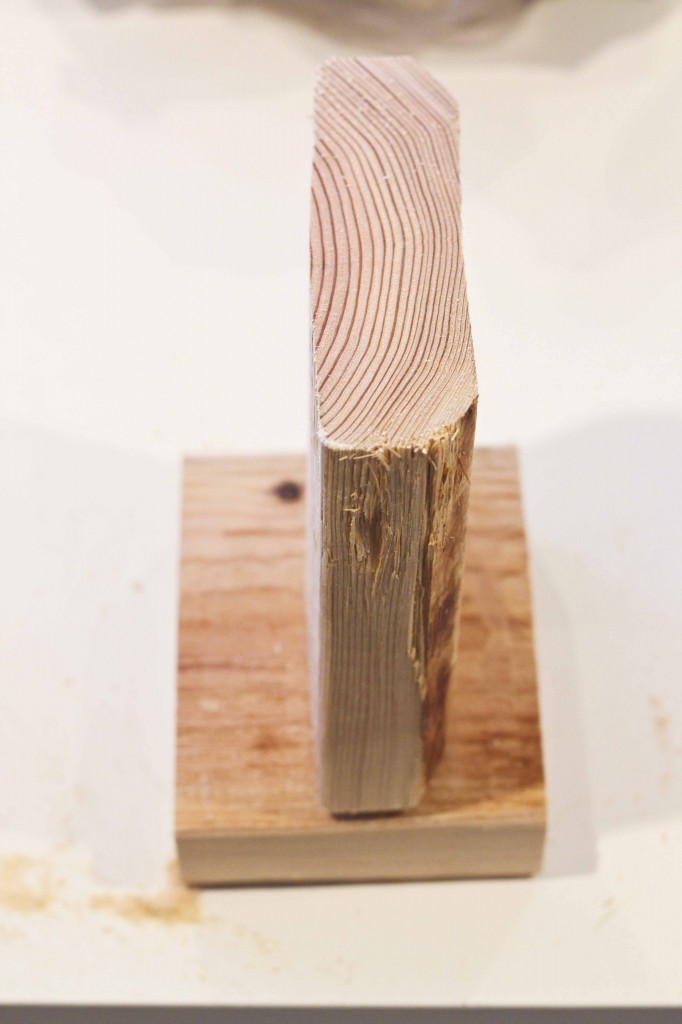 Use your nailer or screws to join the two pieces together.  I centered the 5.75″ on top of the 4″ piece.  Then give them a good sanding.  Wipe off the sawdust.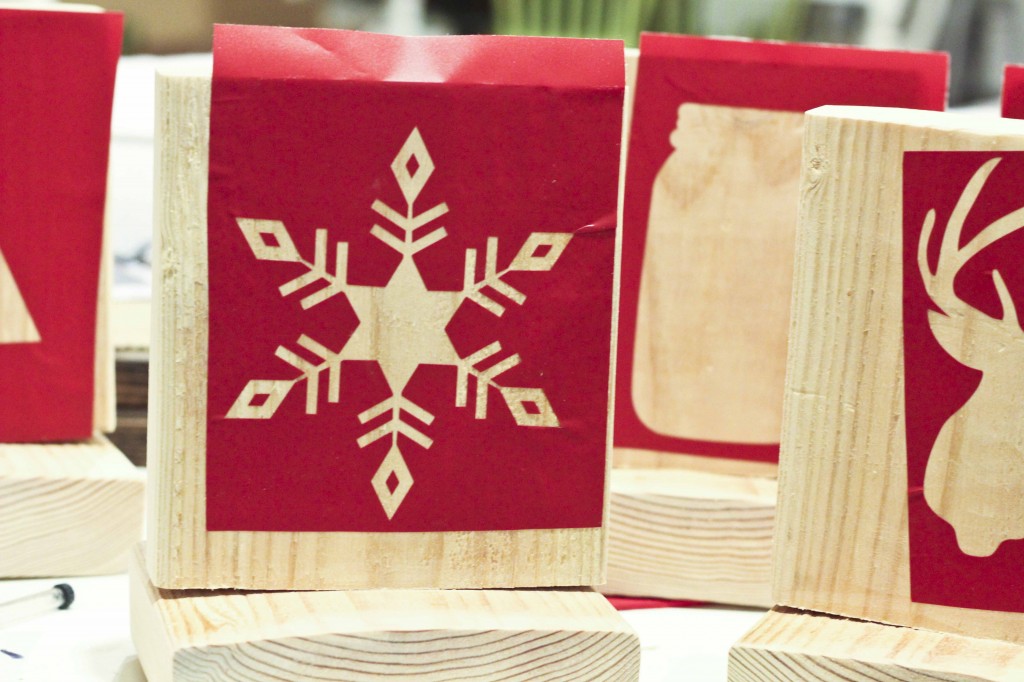 Use your craft cutter to cut out your 'rustic' Christmas shapes.  I chose pretty simple shapes that seem to be more rustic to me and could easily have been painted by hand.  I have a Christmas tree, snowflake, deer, Mason jar, and mitten.  I got all these shapes on the Silhouette store.  I cut them on the vinyl and transferred them to the wood.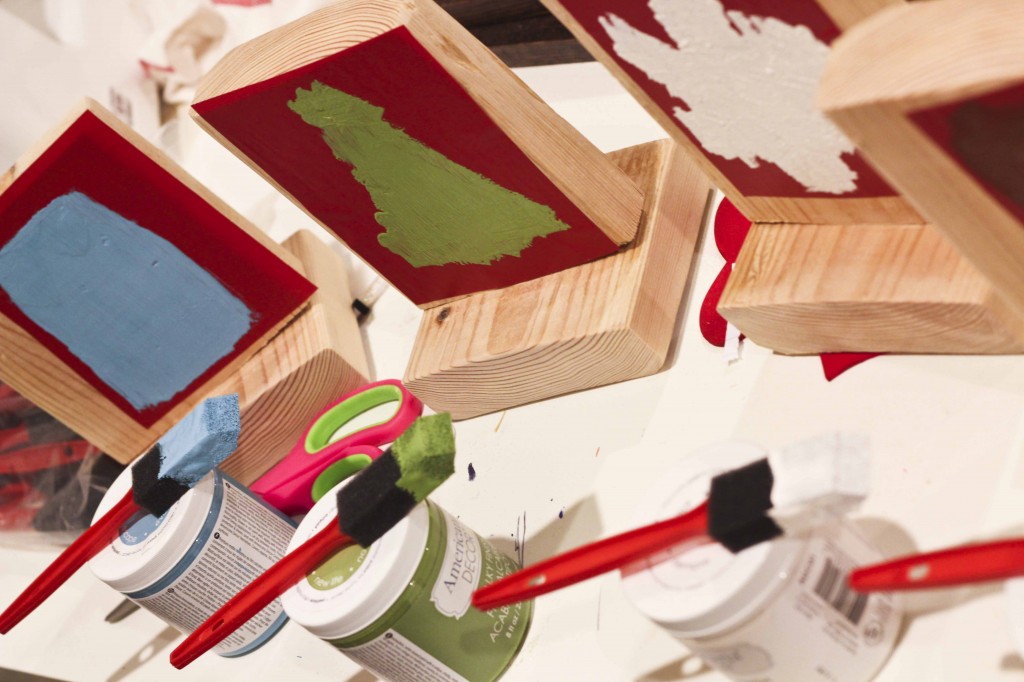 Using a foam brush and making sure the vinyl is on very flat and tight, blot the paint onto the negative space of the 'stencil.'  This helps prevent bleeding and ensures more crisp lines.  Let them dry a few minutes and remove the stencil.  I only painted one coat, and as you can see, it was plenty for these shapes.
This is where I decided to stain the wood.  I was tempted to leave it raw and I wish I would have remembered to take a picture of this.  I was so excited about this project I forgot!  Anyway, I just brushed some stain over the entire thing and wiped it off with an old rag.  I rubbed harder on the paint so the stain wouldn't stay there.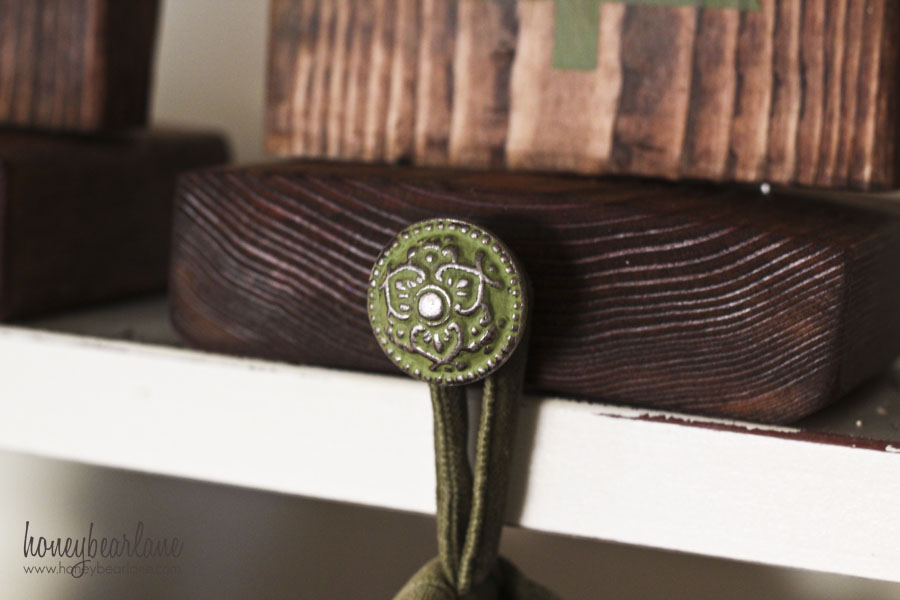 After those had dried, I drilled a hole the same size as my knob screw.  I actually just hammered the knobs in the holes.  They were nice and secure.    I couldn't find two knobs that were the colors of my stocking holders so I used the chalky finish paint to paint them, then I sanded them down so the texture shows through.  Cool, right?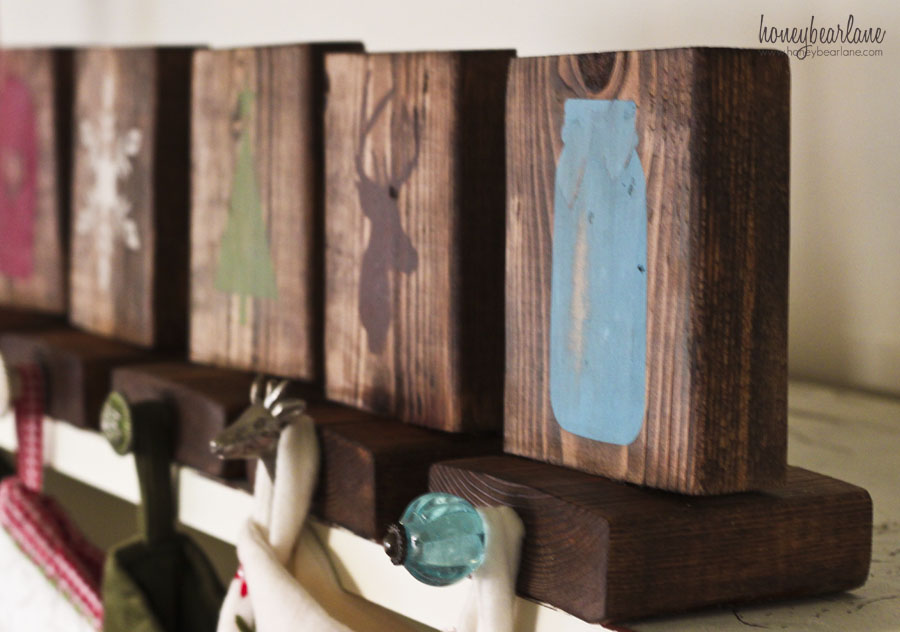 Don't you love these?  I think they will look great on my new mantel.  I can't wait to use them!  I also adore using Chalky Finish paint.  Seriously, a little bit goes a long way–I just refinished an entire desk with one pot! The color is so rich and beautiful and looks even more amazing with the dark wax.  I never get tired of trying them out.
Want to win some of your own Chalky Finish paint?  Enter for a chance to win 8 colors of your choice, clear and dark creme waxes, Soft Touch varnish, waxing brush and 2 stencils of your choice!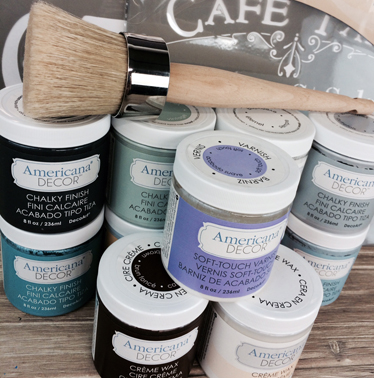 Enter the Rafflecopter below!
a Rafflecopter giveaway

This post was sponsored by Michaels and DecoArt.  All opinions are 100% my own.