Chevron Puff Quilt Pattern
This is a long time coming…one of those things that I meant to do back in like, July.  And there were too many other things to do.  Back in June (or May?) I received a very exciting thing in the mail–a copy of Love Patchwork & Quilting!
It was super exciting because I was featured in it with a puff quilt pattern.  It was like a 5-page spread with beautiful pictures of my most favorite quilt I've ever made.  I made this quilt exclusively for this magazine feature but I couldn't bring myself to sell it.  It's just so pretty and if I ever have a reason to use it, I will have it.
I have finally made the PDF pattern for this quilt and it's available for purchase in my shop.  It's more advanced than the traditional puff quilt, but that means it's not necessarily harder, just more steps and takes a bit more patience and work.  And it may very well be the last pattern that I make, since I've taken to creating other kinds of things these days.  I've made SO many puff quilts in the last five years that I could probably wait until I'm a Grandma to make another one.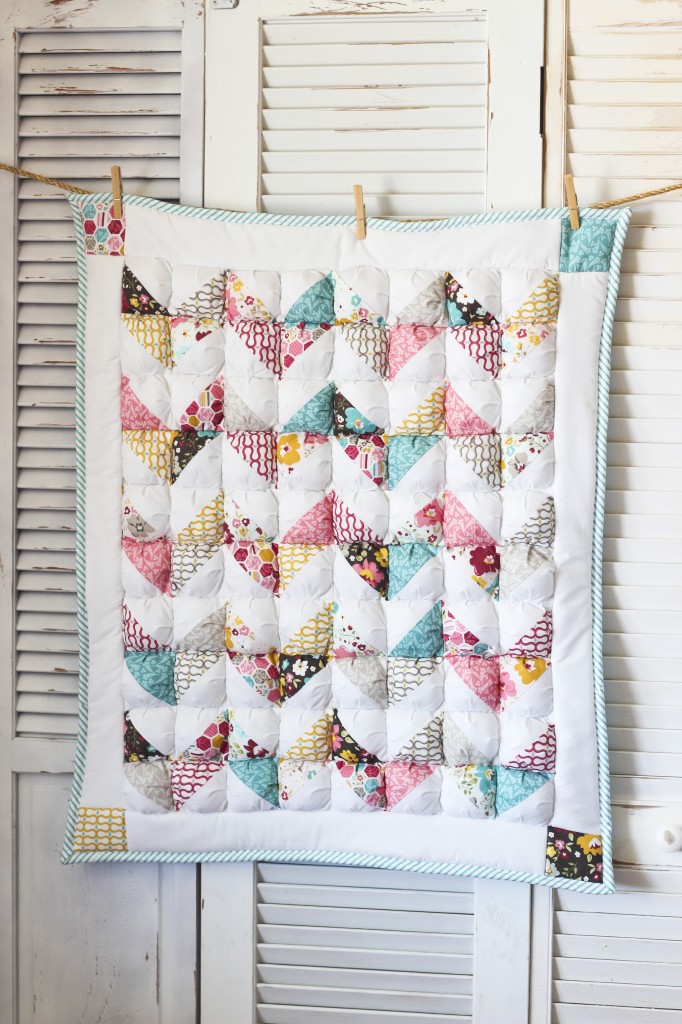 This quilt was made using the Riley Blake "Unforgettable" fabric that I also used in my Pinwheel pillow.  It's one of my favorite collections ever.