Spring Favorite Things Party
Happy first day of spring!  We are thrilled that it's finally here, although it's been deceiving with March's super frigid winds.  We just moved into a new neighborhood a few months ago, and I was really excited to start making friends with all my new neighbors.  The advantage to moving into a new development is that everyone else is new and eager to be friends too!  I seriously have never had such an easy time making friends, a wonderful change from all my other moves.
One neighbor and I decided to throw a Favorite Things Party.  Have you heard of these?  They are seriously the best.  They are super fun and a great way to get to know people.  We invited all the ladies in the entire neighborhood and probably 2/3rds showed up.  Everyone was supposed to bring three of ONE of their favorite things under $5 to give away in a gift exchange as well as one of their favorite treats.  I gave away spray paint and Sour Patch Kids.
I decided on a spring theme since we are all dying for spring (it's especially drab in our grass-and-plant-less neighborhood aka new construction) and chose the colors coral orange and mint green.  I also found these adorable paper embellishments at Michaels in those colors.  I picked Kraft brown invitations and we layered scrapbook paper with the invitation on it…pretty simple but elegant.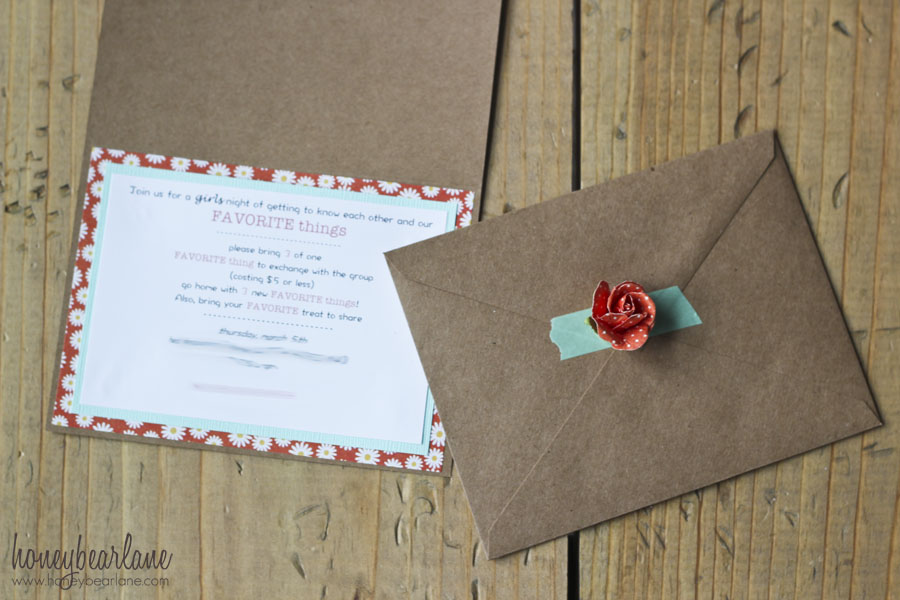 For the decor, I used burlap runners over white tablecloths, all my spring decor I had lying around, and some spring roses in clear bottles.
We made a little half sheet survey for our guests to fill out about their own 'favorites.'  I clipped them up on a "clothesline" of baker's twine.
Below the clothesline were three little colanders for people to put three papers with their names on it (so they can be picked three times for three different gifts.)  I also made a banner from scrapbook paper and Kraft cardstock that said 'Favorites.'
For party favors, we painted a whole bunch of small tin cans with chalky finish paint and wrapped them in lace ribbon.  Then we planted little basil plants in all them.  I love having a little plant that is also useful.  I love basil!  I also used them as another centerpiece for another table.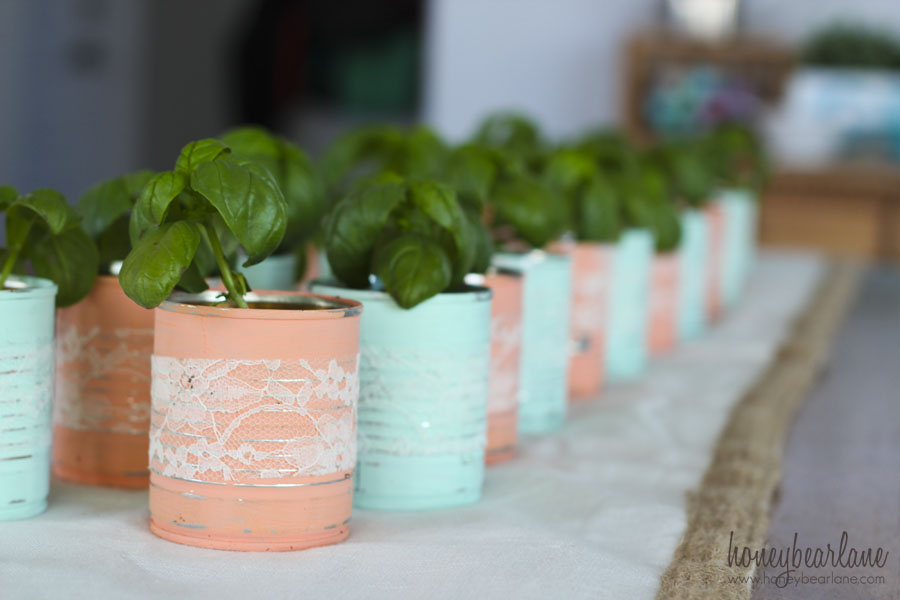 We read our little surveys to learn more about each other and each picked one name from each colander.  The person whose name we drew got our gifts we brought and everyone left with three new fun gifts!  The party was super fun and might I add, very successful!  I met tons of new people and got to know them a little bit, we all chatted for hours and I think the last guest left after 11 pm.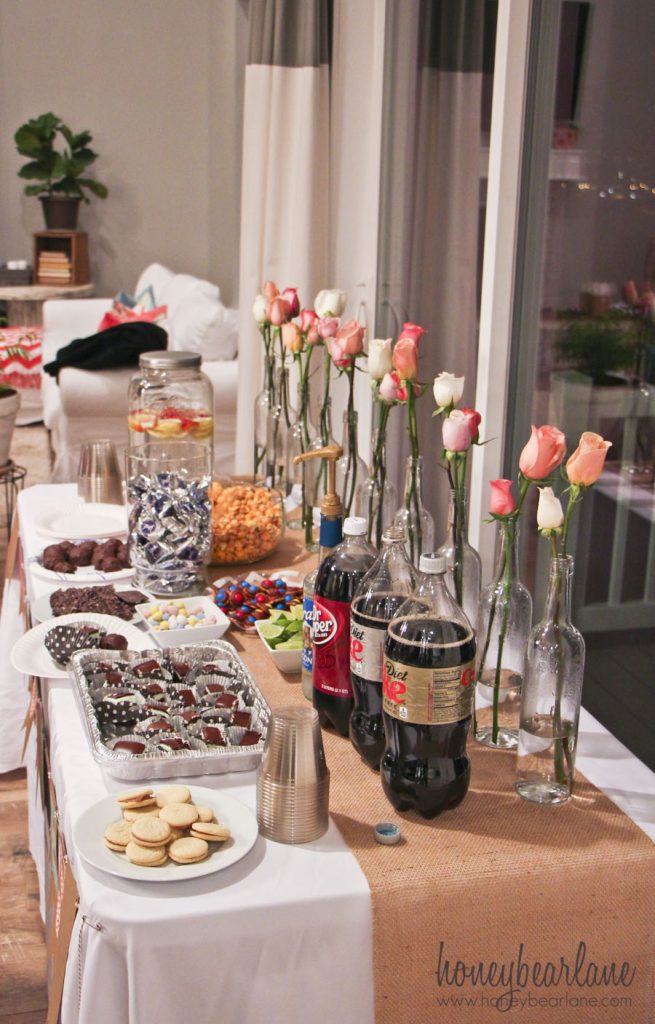 Are you inspired to have a Favorite Things party?  It's a great way to make friends!