Orange Creamsicle Pumpkin Treats
Here's a little known secret about Halloween–did you know that it's the only time of year when TruMoo comes out with their yummy orange cream flavored orange milk?   It's called TruMoo Orange Scream and it's only available until October 31st!  But it doesn't have any high fructose corn syrup or artificial growth hormones and made from low-fat milk from our local dairy.  I was excited to try it this year when I saw it in the store.
We actually loved the milk by itself, but I thought it would be fun to make some fun little pudding treats.  They are super easy and your kids can help–or do the whole thing!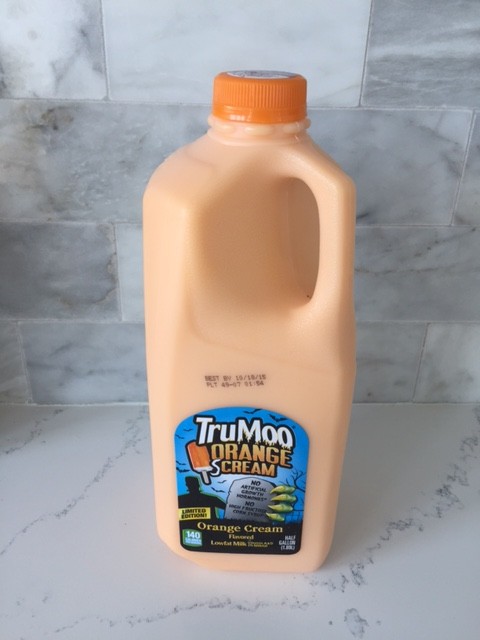 Other fun Halloween activities we love…
Going to Cornbellys Pumpkin Patch and Fun Center
Going to Gardner Village's Witchfest
Driving up in the mountains to see the beautiful colors
Attending or throwing Halloween parties
Attending the school costume parade
Carving pumpkins
Going to the church Trunk-or-Treat
Trick-or-Treating of course!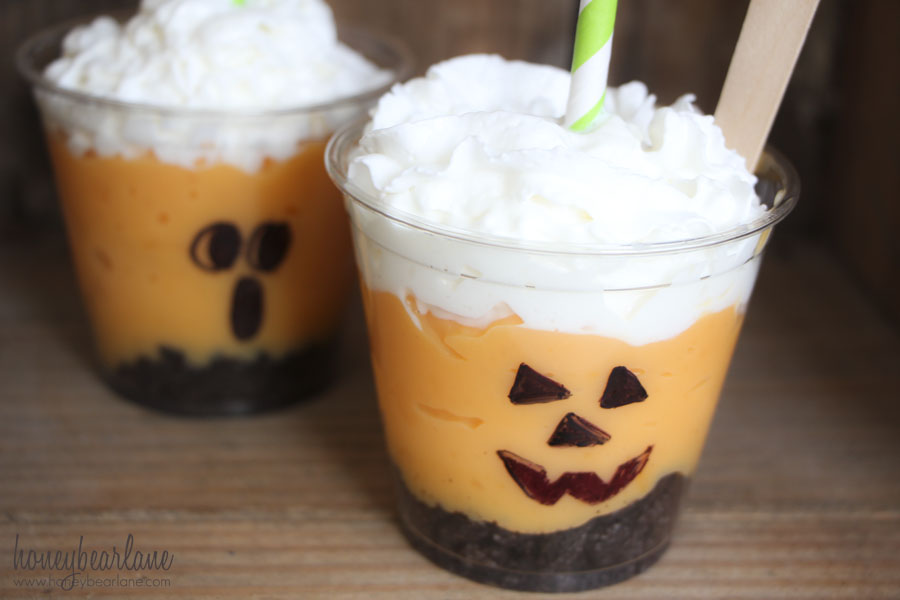 Orange Creamsicle Pumpkin Treats
Ingredients
1 package instant vanilla pudding
2 cups Tru Moo Creamsicle Milk
10-20 chocolate sandwich cookies
Whipped cream
Instructions
Mix the vanilla pudding package with the milk in a microwave safe bowl. Microwave for 6 minutes, stirring every two minutes. Be careful because the bowl will be hot! Let it cool in the fridge for at least an hour. In the meantime, crush the chocolate sandwich cookies and put in the bottom of a clear cup. If you use plastic you can draw a face on it! Mix up the pudding and spoon it into in the cup, topping with whipped cream.
This post was sponsored by TruMoo.  All opinions are my own.