Easy Painted Spring Decor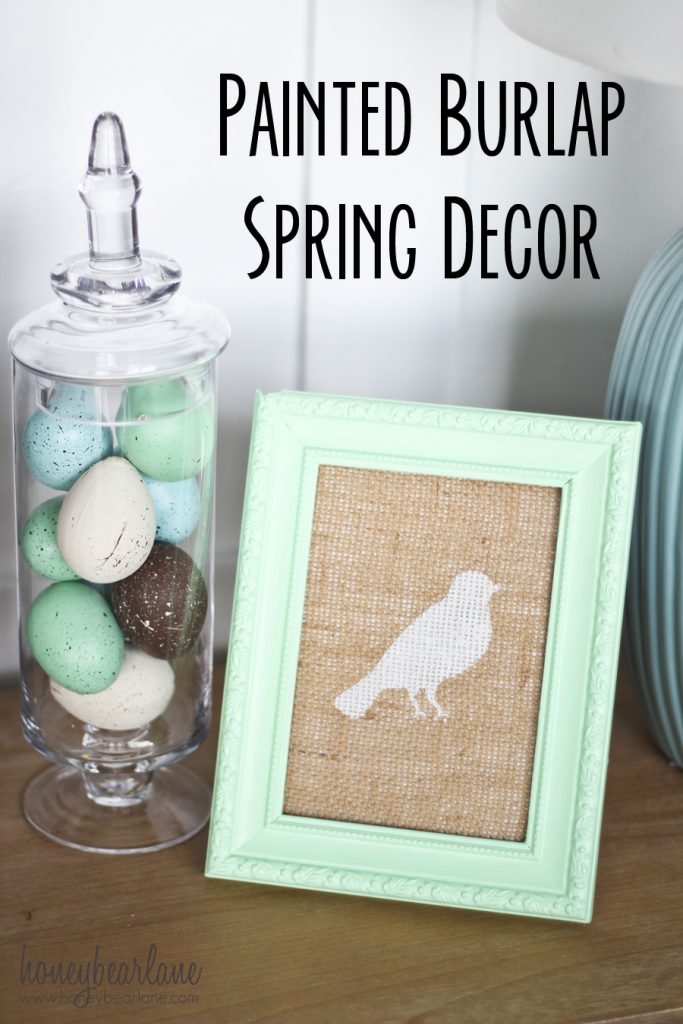 It's the day after Valentine's and you'd better believe that I have already taken down my Valentine's decor and put up my spring decor.  This part of the year in Utah is so depressing.  We get this yucky inversion in the air so everything is just smoggy and gross and you don't see the sun for weeks.  Waaahhh!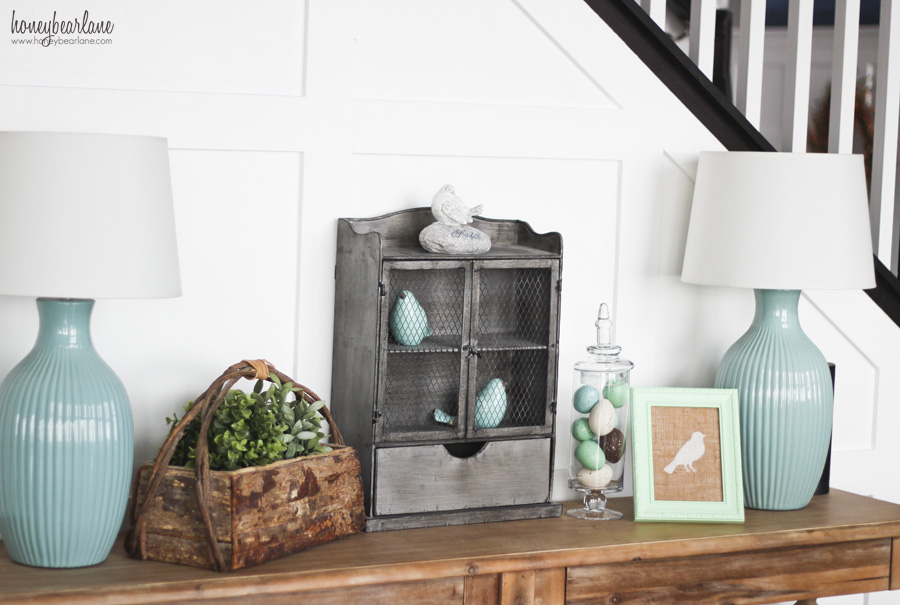 So I have started putting up spring decor and it's really cheering up my house.  Brighter and softer pastels like green, aqua, and coral are lightening up my house.  I have signs of birds and eggs and flowers all around.  I love it!  I decided to add one more thing to this cute vignette, this easy painted spring decor–a burlap bird stencil.
Seriously this project couldn't be easier.