I have the best neighbors.  Really.  That is the best blessing of our new house, all the wonderful people who live around us.  We became friends quickly and now we do everything together.  Last fall, tragedy struck our little circle when our friend Trisha lost her little baby boy at two months.  We were all devastated but we became even closer as friends.  Last week would have been his first birthday and we wanted to do something fun and special to remember him. We decided to have a balloon party.
Trisha spent the entire day doing random acts of service and encouraged all her family and friends to do the same.  Then in the evening we got together and celebrated together.  We thought it would be super fun for the kids to each have a balloon to "give" to baby Maverick.
I bought the Balloon Time helium tank at Hobby Lobby and a bunch of balloons.  We brought the tank over to our neighbors and started filling the balloons as people started to arrive.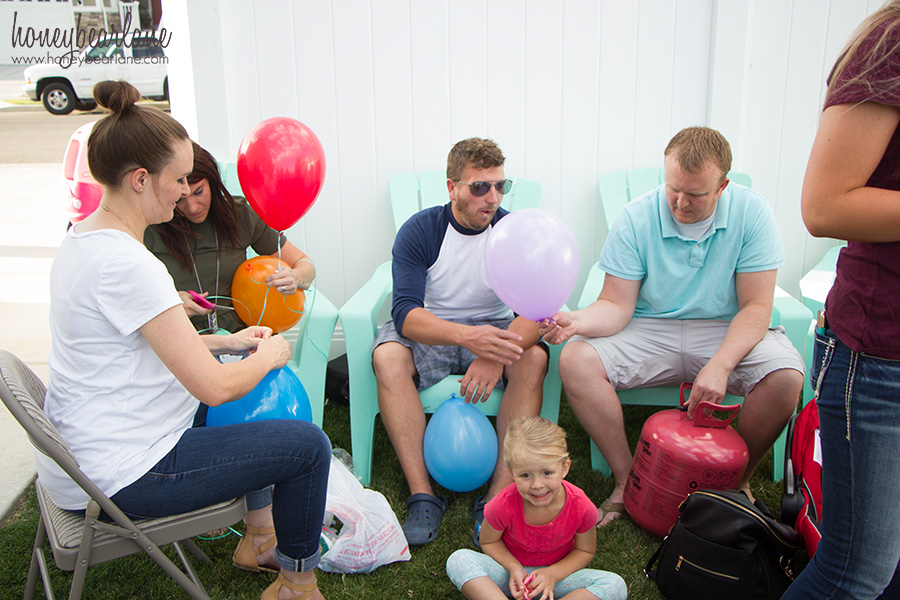 The Balloon Time tank was super easy to use, just twist the knob to open the gas and place the balloon over the nozzle.  Bend the nozzle to fill the balloon and that's it!  It also came with some twine to hold the balloons down.  I love how easy it was to have our own helium balloons without the trouble of going to the store to get them filled and bringing 50+ balloons home in the car.  You could do this for any occasion, even for giving your kids a surprise after a baseball game or other performance!  Kids just love balloons.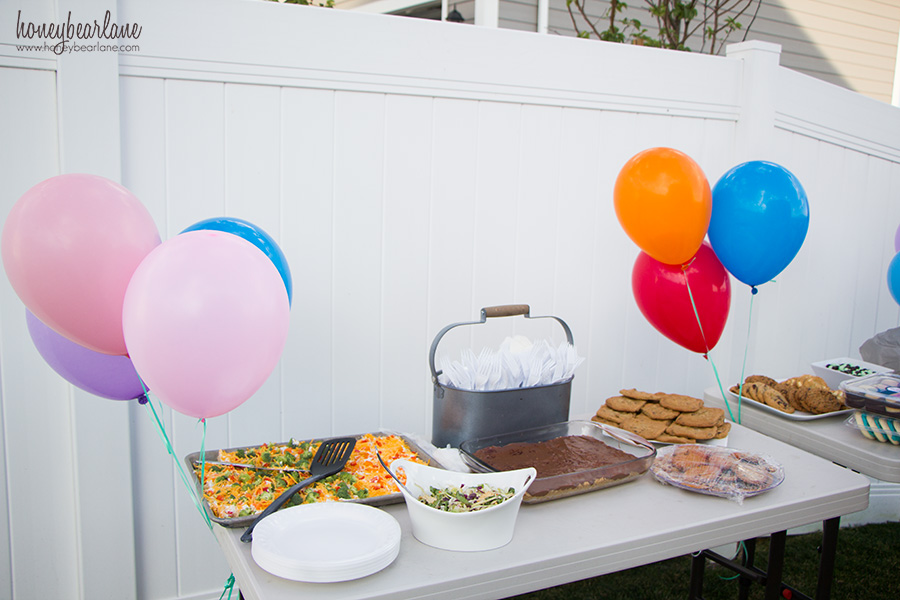 We tied the balloons around the legs of the dessert tables as decor while we waited.
The balloon party was so fun and I could tell Trisha was feeling so uplifted by being around her closest friends.  She is the world's nicest person, and I'm not exaggerating at all.  It's been so heartbreaking for all of us to watch her have to try and come back from losing her little boy.
We felt like Maverick was there with us.  And at the end of the party we gathered together for a group picture and said "We love you Maverick!" as we let go of the balloons.  It was really such a special party and a fun way to remember this wonderful little boy.
Balloons make any occasion just a little more fun and special.  You can use them for anything, not just birthday parties.  I always have balloons at all my parties because I love the air of festivity it gives.  Here are some other great ways to use balloons!
This is a sponsored conversation written by me on behalf of Balloon Time. The opinions and text are all mine.