Easy Console Table Makeover
Awhile ago, my friend and I bought some cute new pillows for her living room, step 1 in starting to decorate her house.  I always thought it would be so cute if she painted her console table navy blue.  So like a year later, we painted her console table.
DecoArt has a new Chalky Finish color and I looooove it!  Navy blue is so big right now and I just love this color.  I was sad when they didn't have it but now they do and it's so rich and gorgeous, the perfect shade of dark dark blue.  And it was the perfect color to add to my friend's house.
Didn't it turn out cute?  I seriously love this color and I've already ordered several more pots of this color to paint some other furniture navy blue.  I'm slowly trying to transition my decor from tons of gray to more navy blue.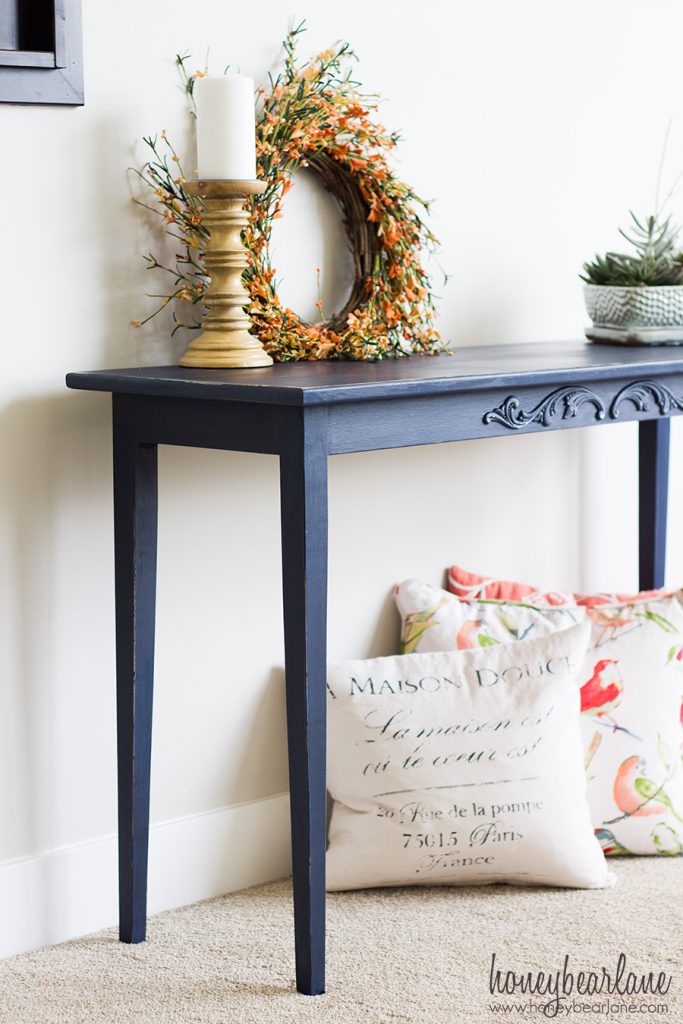 This is what the console table looked like before: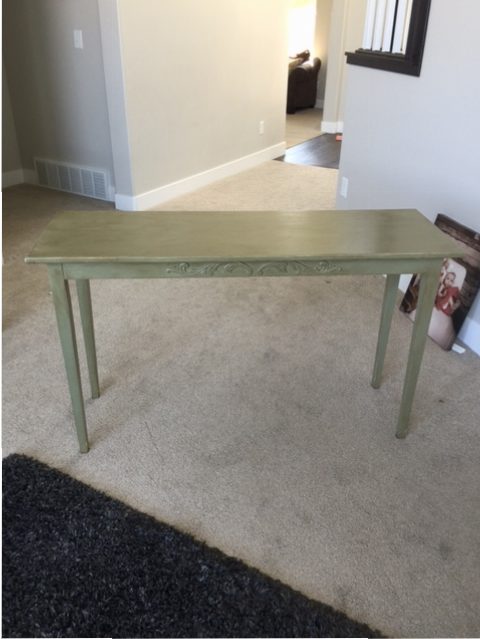 Painting an old table with Chalky Finish paint is so easy, anyone can do it. My friend helped me paint this and she has very little experience painting. It's all ready to go, no need to mix anything or sand anything down first. We simple dipped our brushes in the paint and started.
A few tips:
Brush the same direction as much as possible. Brush in the direction of the grain of the wood. If you need to brush in the adjacent direction, correct it quickly by brushing back in the direction of the grain again.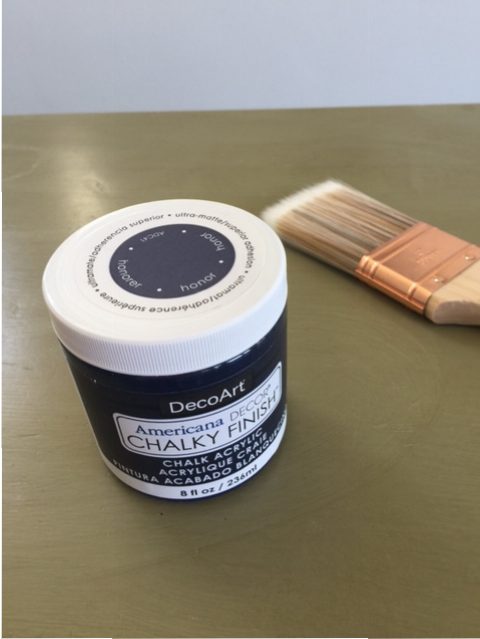 Dip your brush in paint, then wipe off some of it on the side. Don't glob on the paint. You can always come back for more but you might find yourself dealing in messy drips if you get too much to start.
Let each coat dry before adding another one. This piece took about three coats. Once you've painted it and it's thoroughly dry, you can sand it down with a 220 grit sandpaper. It freaked me out at first because when I sanded it, the sanded parts turned a super light blue! But it was just the chalkiness coming out and once we wiped it back down with a wet rag, it turned dark blue again. But it was splotchy. And it looked pretty bad.  But don't worry!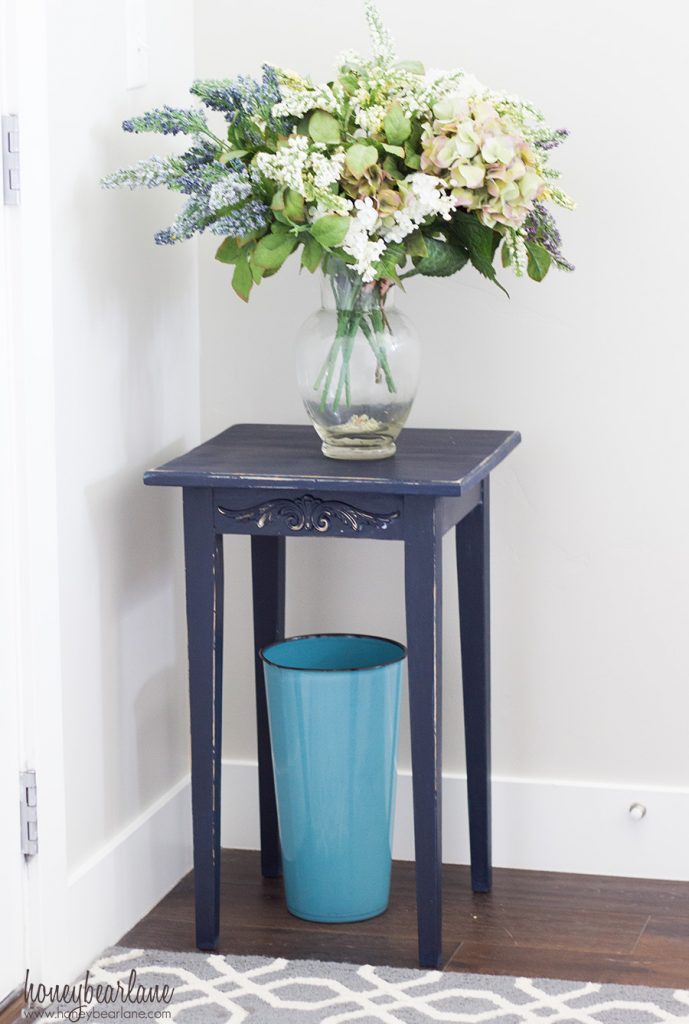 I sanded it down extra in spots I wanted to distress. Distress spots where it would naturally occur…edges, corners, etc. Then we painted the Soft Touch Varnish over the top in a couple coats and that was the final touch. All the splotchiness went away. And it looked glorious.  We also had a matching side table which we did as well.  They are so cute and simple!
I love painting furniture, it's been awhile since I've done a good makeover and this console table turned out great.  It's the best way to give new life to an old piece.  And I love this new color–DecoArt Chalky Finish "Honor."
This post was sponsored by DecoArt, all opinions are my own.