The biggest project I completed this year, besides growing a human being inside my body and then giving birth, was my hearth and mantel. It has completely changed the look of my living room! I was so happy to be invited by Sonya of At Home With the Barkers to be part of her fall mantel tour…and check out my cute fall mantel decor!
(This post contains some affiliate links, see disclosure)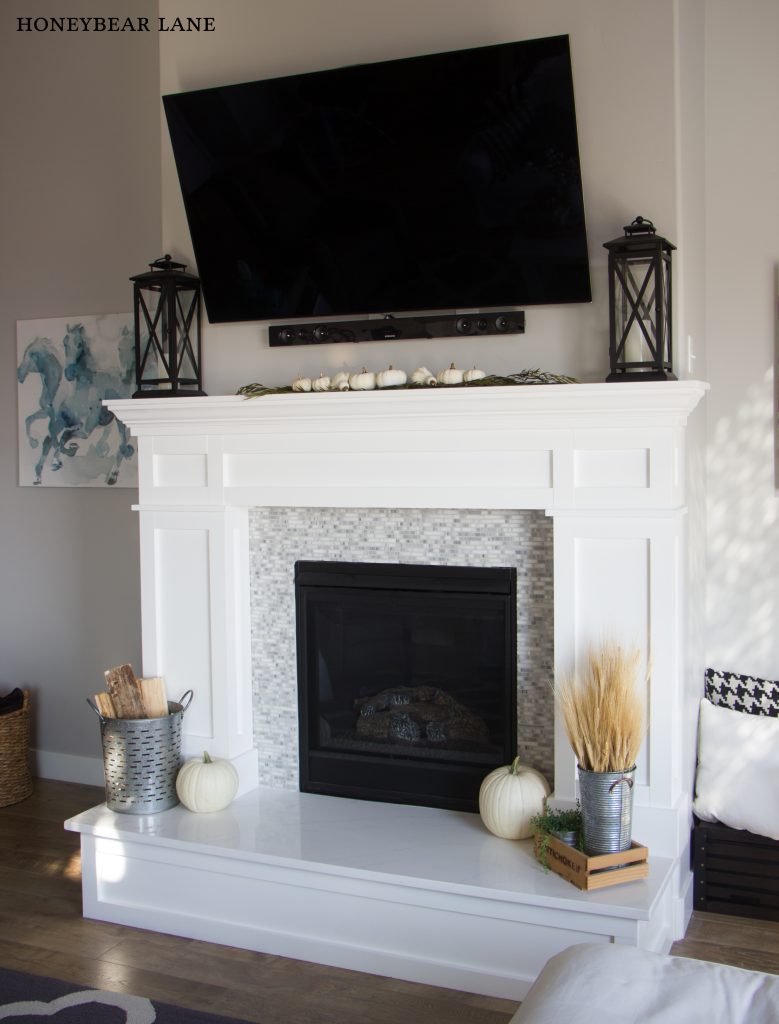 I have struggled a little bit with decorating this mantel because of a) the giant TV above it, and b) I tend to go overboard.  I have to force myself to pull back.  As for the TV, my husband agreed that we can move it to the side of the fireplace once we build the built-ins on either side.  So we will have a beautiful mantel with nothing but prettiness above.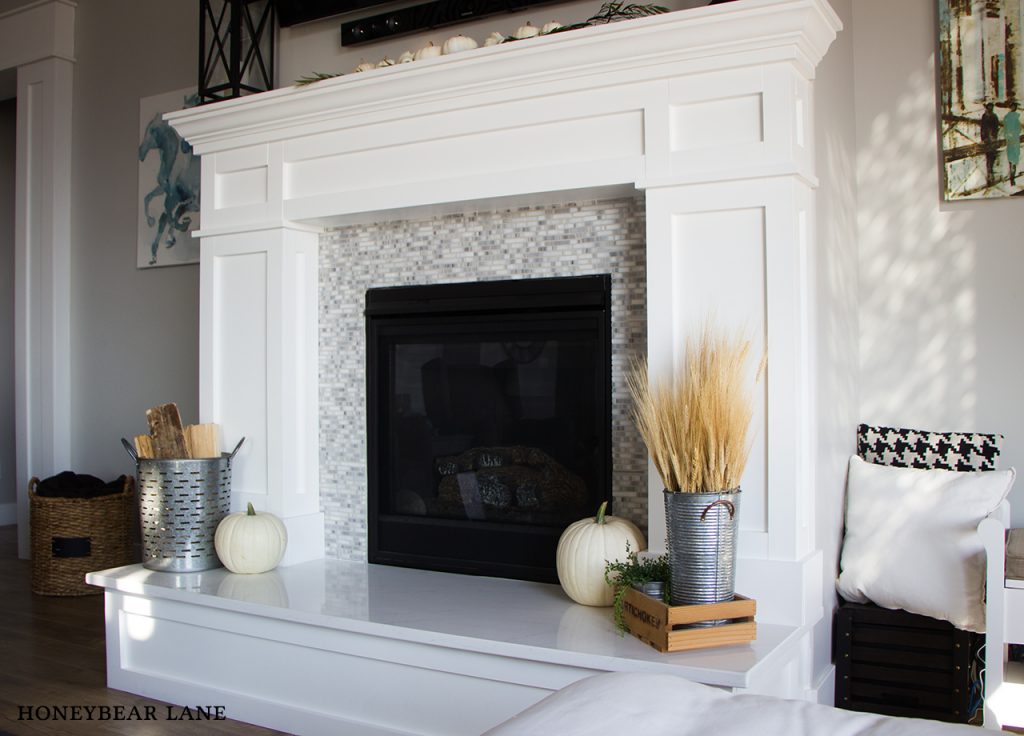 As I had a bunch of stuff up there to start, I knew I wanted some cute white pumpkins somewhere.  I had these old plastic pumpkins and gourds that I had spray painted several years ago and so this year I sprayed them white in the chalky finish and then hand painted them to be cream with a gold leaf stem.  I love the way they turned out!
I found some dried eucalyptus leaves at Home Goods which I thought would make the perfect addition to my pumpkins. Then I flanked the pumpkins with my black lanterns from Walmart, Better Homes and Gardens line.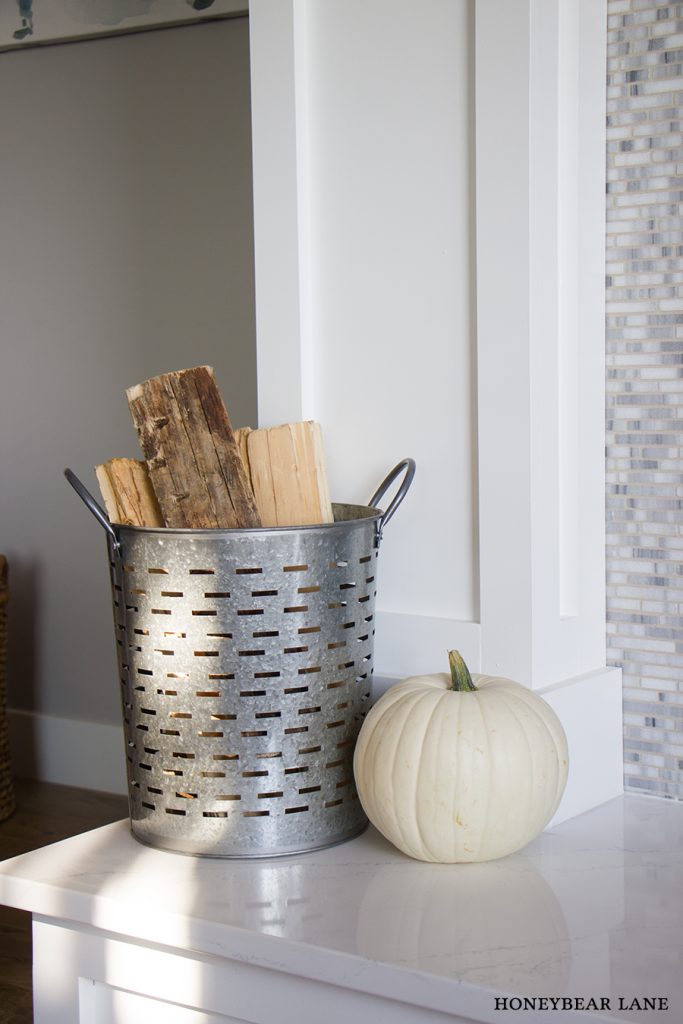 On the hearth I have this cute olive bucket filled with some firewood next to a white pumpkin.
And on the other side I have some wheat stems in a galvanized bucket sitting in my asparagus crate. And another white pumpkin because you can't go wrong with white pumpkins.
It's seriously so fun to have a proper mantel now. Next year will be even better because the TV will be gone!
Be sure to check out all the other fall mantels in this fun tour!