10 Ways to Increase Pageviews to Your Blog
It's Day 2 of How to Turn Your Blog Into a Business Series:  How to Grow Your Blog, or how to increase pageviews to your blog.
You've gone through the steps of getting a domain and setting up hosting through Bluehost (if you haven't done this yet, visit my Day 1 page, How to Setup Your Blog).  You've setup WordPress and selected a pretty theme.  Now let's grow that blog!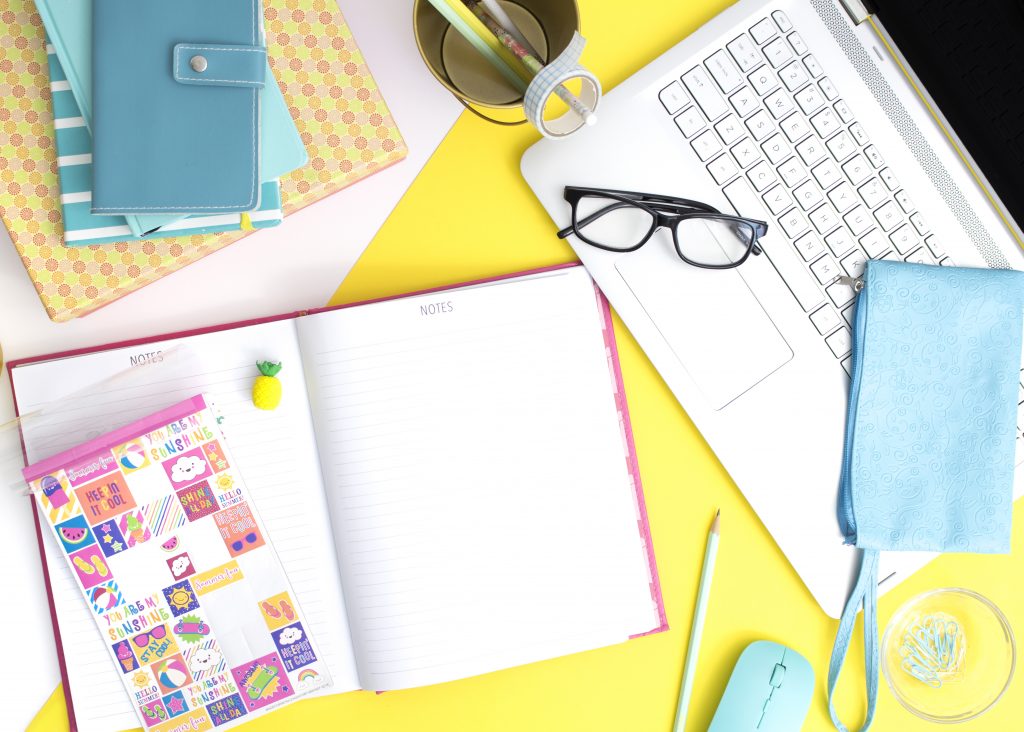 #1.  Increase Pageviews by Posting Great Content
Obviously you can't really expect to increase pageviews without giving people a reason to come to your blog.  So start posting content!  You might have heard it before, but content is king.  Why?  Because the more great posts you write, the more visibility you will have and the more recognition you have.  So when you first start, focus on just getting some great posts up.  Gina Luker has written an excellent book about constructing a blog post to get the most out of it.  Definitely check this book out for all the details which are super important when writing a post.  I wish I'd had this book when I was first starting!
#2. Then Define Your Niche
Narrow down your posting topics to around five topics.  Pick five things you are most interested in and try to make sure every single post fits into one of those topics.  Become known as an expert in those topics and people will start to associate your website with those items.  For example, I write about DIY, home decor, sewing, recipes, and blogging.  I used to write about everything though–personal thoughts on parenting and lifestyle stuff, weight loss, toy reviews, etc.  But when people find those posts and come to my blog, they won't stick around because the majority of topics are not parenting or whatever.  You want to attract visitors that will stay and read a bunch of posts and become fans.
#3. Make Sure to Utilize Social Media
When you first set up your blog, go and claim your blog's name in social media, every single social media you think you'll use, but definitely the big 5:  Pinterest, Facebook, Twitter, Instagram, and Google+.  I would also get YouTube, Vine, and Periscope.  It doesn't mean you have to post to all of those platforms, it just gives you ownership of them in case you want them someday.
After you post something, pick at least 3-4 social media sites to promote your content on.  For me, Pinterest is king.  I always make sure I include a Pinterest image (vertical image with text about 700×1050).  I also post to Facebook, and FB likes rectangle images (560×292).  I usually post to Twitter and Google+ (Google+ is great for SEO) and then often to Instagram as well.
You can use 3rd party schedulers like Boardbooster and Tailwind to help pin for you, and that saves a ton of time and promotes your content a lot!
#4. And Set up Google Analytics!
If you haven't set up Google Analytics yet, this is essential.  It will tell you so much about your pageviews…what people are looking at, where they are coming from, what they like, etc.  Study these reports carefully, every day if you can.  Check out Real Time statistics to see what people are looking at at any given time.  You can also view analytics from Pinterest and your Facebook page as well.  This information is a valuable insight into your readers.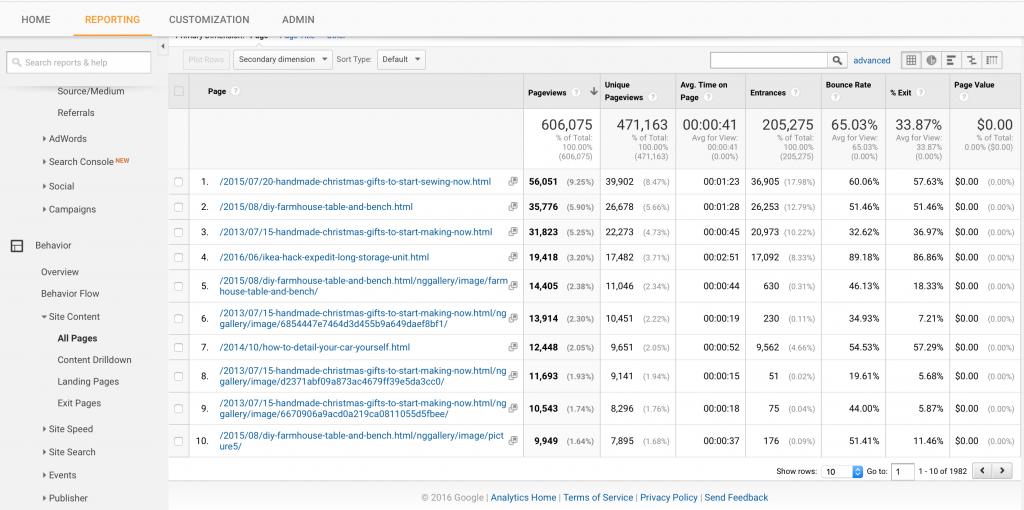 #5. Work Your Popular Posts
While in Google Analytics, look at the posts with the highest pageviews, what people are looking at most  (Click on Behavior -> Sit Content)  Write down the top 20 or so posts and try to see what they have in common.  Then try to write more posts like those ones.  Add links within and at the end of your popular posts to other related posts.  Set up images on your sidebar for people to click on (popular posts).
#6.  You Have to Post Regularly
This is something I always struggle with since my life with four kids is crazy.  But try to post at LEAST once a week, preferable 2-4 times a week.  Whatever is manageable.  But be regular so people know what to expect.  Something that is super helpful is to create an editorial calendar.  This is just a calendar where your posts are planned out so you know what is coming up and you can frequently prepare blog posts in a batch.
#7. It's Essential to Grow Your Email List
I wish I had done this from the very beginning!  Email is the one thing you will have control of in communicating with your readers.  They might get a lot of email and not open up your newsletters, but social media these days is so inundated with stuff that the likelihood of your readers seeing your posts via email is FAR greater than seeing it through social media.  Also, if you choose to sell eBook products, your email list will be your greatest ally.  MailChimp is great at the beginning because it's free up until 2,000 subscribers but after that I recommend ConvertKit.  Once you start collecting email addresses, you can use that list to send out regular newsletters promoting your latest blog posts and building a community of loyal fans.

#8. Build a Community
This is so important in blogging, especially to grow.  And it's basically one of the funnest parts!  Making friends with bloggers is super helpful because they can support you and promote you and vice versa.  You can make new friends in your blogging niche by attending blog conferences, commenting on other's blogs often (but don't invite them to check out your blog, it's just kinda tacky), commenting and following on social media, and joining Facebook groups.
#9. Learn About SEO
SEO, or Search Engine Optimization, is the way that Google and other search engines find your posts.  The best way to optimize your posts for SEO is to use an SEO plugin like Yoast.  If you use Yoast, you define a keyword or words for your post and include those words in the title, URL, first paragraph, and a couple of times throughout the post.  You also write it within the snippet (on the Yoast box below your posting area in WordPress.)  The goal is to get all the lights green but usually I don't get them all green.  Just as long as the light at the top of the page is green, I'm okay.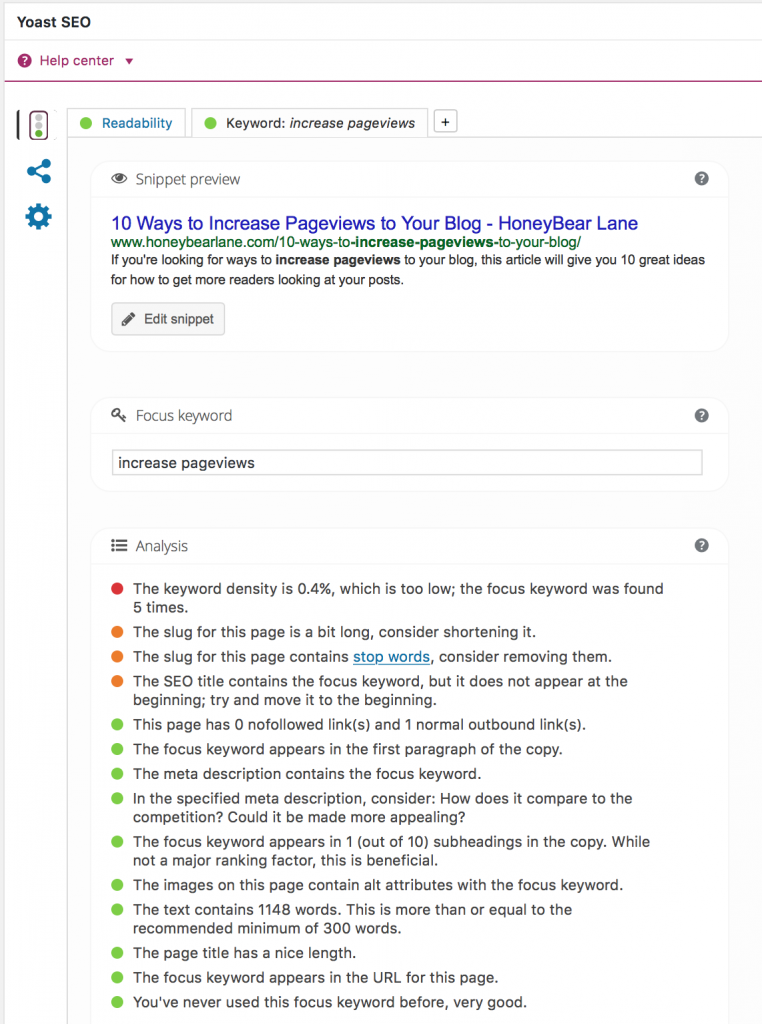 #10. Other Ways to Increase Pageviews…
You can also increase pageviews by posting in link parties, submitting your posts to feature sites, swapping links with other bloggers, being featured in roundups, guest posting, participating in blog hops, and more.  These are great if you are brand new and really need page views.  As you become more seasoned, you might find these becoming more of a time suck than an asset.
If you want to read a great book on this topic How I Went from 17k to 350k+ Monthly Pageviews in 9 Months by Lena Gott, she shares some really great tactics.
Next up in the Blog to Business series is exciting…how to MAKE MONEY on your blog!  This is the root of why we do it right?
Be sure to read Part 1, Setting Up Your Blog
This post contains affiliate links, disclosure here