So I adore boxwood wreaths, boxwood anything really. I have a bunch of baby boxwood bushes lining my front walk. I wanted to dress up my Christmas presents this year with some cute mini-wreaths but even the small ones are expensive and kind of hard to find! So I whipped up a few of my own DIY boxwood wreaths. Let me preface this by saying that these aren't preserved in anyway so I would probably throw them out after Christmas is over since they shed like crazy. But I am definitely going to find out how to preserve them properly and start making my own preserved wreaths!
These are quick and easy and a good project for anyone at any crafting level.
Supplies:
(Affiliate links below, see my disclosure here)
Boxwood clippings from a bush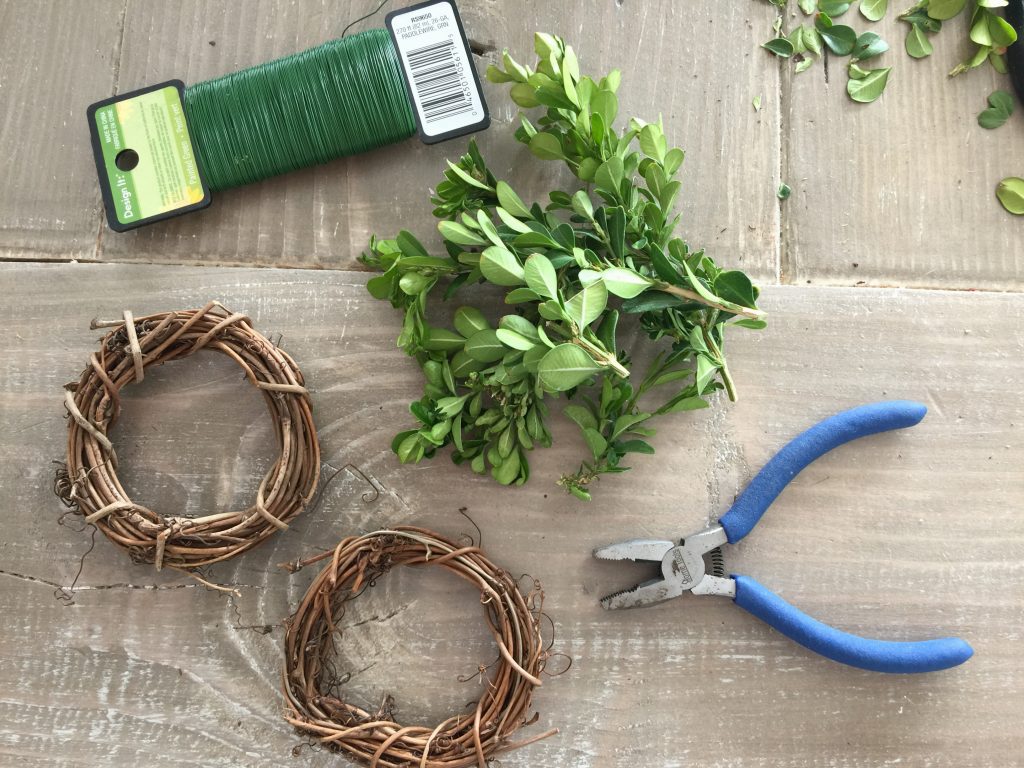 Step 1: Take small pieces of boxwood and insert it into the wreath, just stick it in there.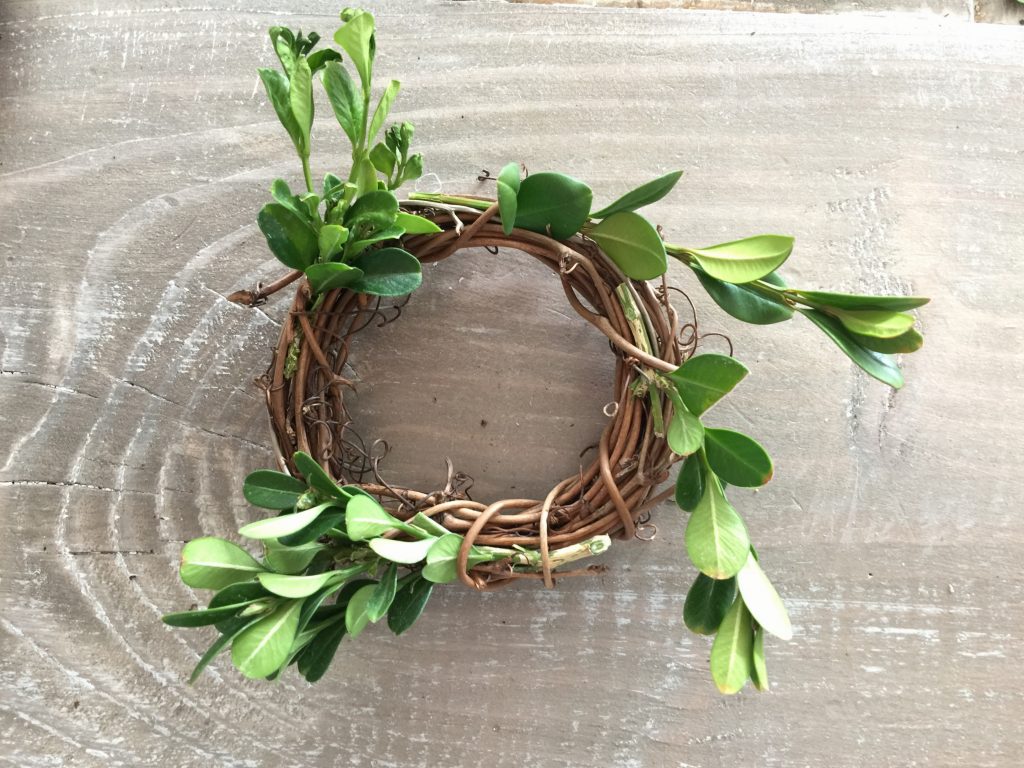 Step 2: Keep adding more pieces of boxwood until it's fairly filled out.
Step 3: Take a long length of floral wire, attach it to the back of the wreath and then wrap it around the stems until it goes around the entire wreath. Twist it onto the back again to finish.
Here's a handy video to show you how easy and quick it is.
And there you go! Cute and easy DIY boxwood wreaths for Christmas presents!