DIY Smart Front Door Hardware
I have been partnering this year with Schlage, making small, simple changes in my home that add a big impact. The first thing I did was change out the hardware on my French doors, and I really love it. The second thing I did was to change out the door hardware on my front door to smart front door hardware. We went with a very similar style as we selected for the French doors since they are in the same area of the house. Here's what it looked like before:
To install the Schlage Connect Touchscreen Deadbolt with Camelot Trim, we first watched the Schlage instructional video a few times and then followed the instructions. It was pretty straight forward, and in addition to switch out the hinges to match, the entire thing took a couple hours. And I'll admit, my handy husband did all the work. Give me some wood and nails and I can build you a table but I don't enjoy doing little things like this so that's where my husband steps in! Plus he LOVES smart things.
That was the biggest priority when switching out the front door hardware–getting a smart handle and lock. Since we have the Amazon Echo and Smart Things, we chose one that would work with those. Once it was installed, my husband programmed it to work with the Echo and look:
It's as easy as that! We just tell Alexa to lock it and it's done. She can't unlock it though for security reasons, so it can only be unlocked from the inside or with the code on the outside. We have lots of smart things in our house and believe me, it has made things easier. At first you're like "how hard is it to turn on the lights?" or "how hard is it to lock your front door?" but when you're in a hurry and have a baby in one arm and a purse in the other, it's just so easy to say "Alexa–lock the front door." without having to go over to the front door. And then you realize how these little things you can't really live without anymore, haha! What's also so great is that we can lock it from our phones when we are away from the house, which is such a great convenience when you can't remember if you locked it or not.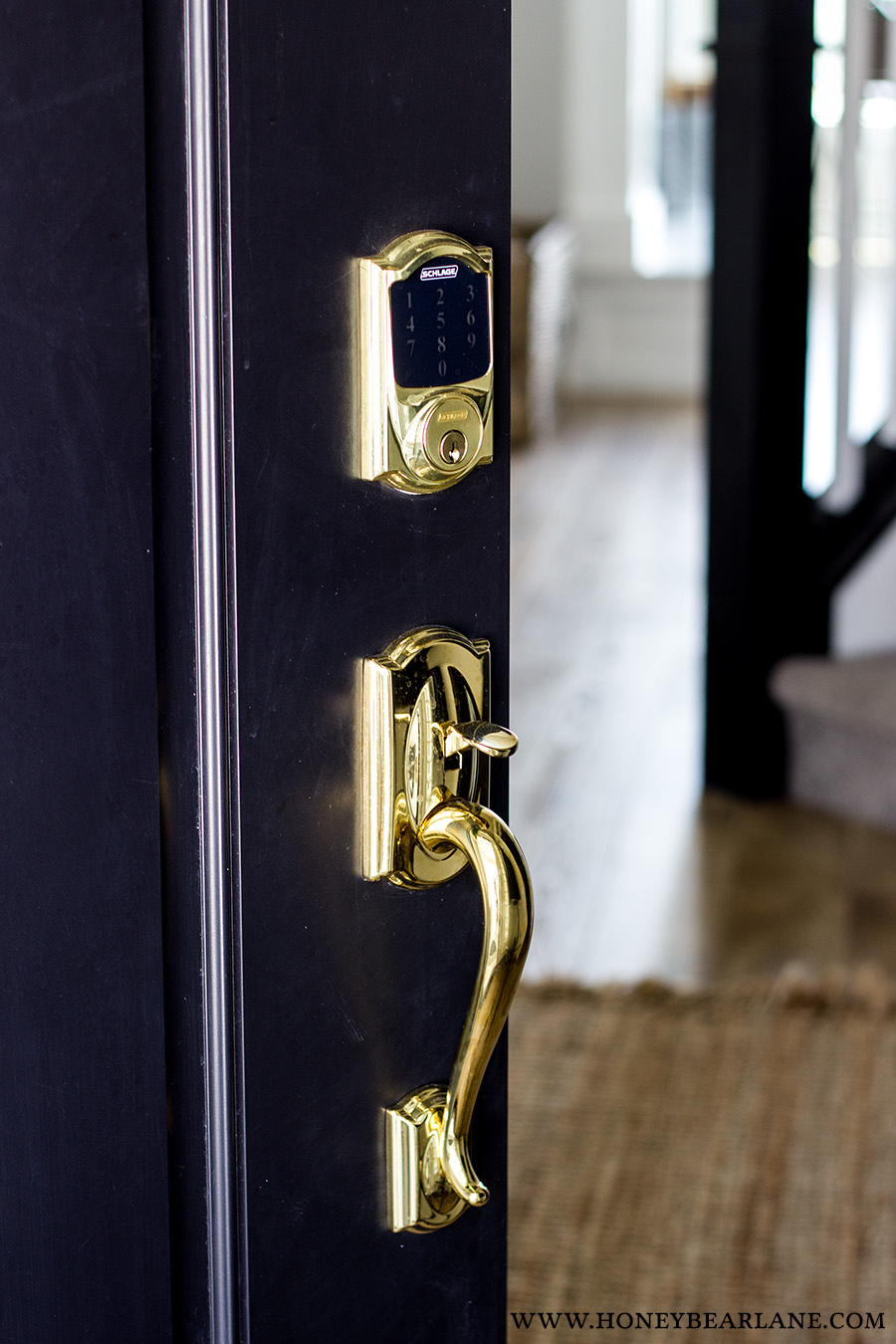 I also really love the way the brass and the entire style of the handle seriously upgraded the look of our front door. Your home's exterior is the first impression people get of your house so you want it to be great! The little things like changing out a doorknob to something so beautiful and also high-tech makes the house seem more secure as well as more luxurious. I just love this shiny new jewelry on my house!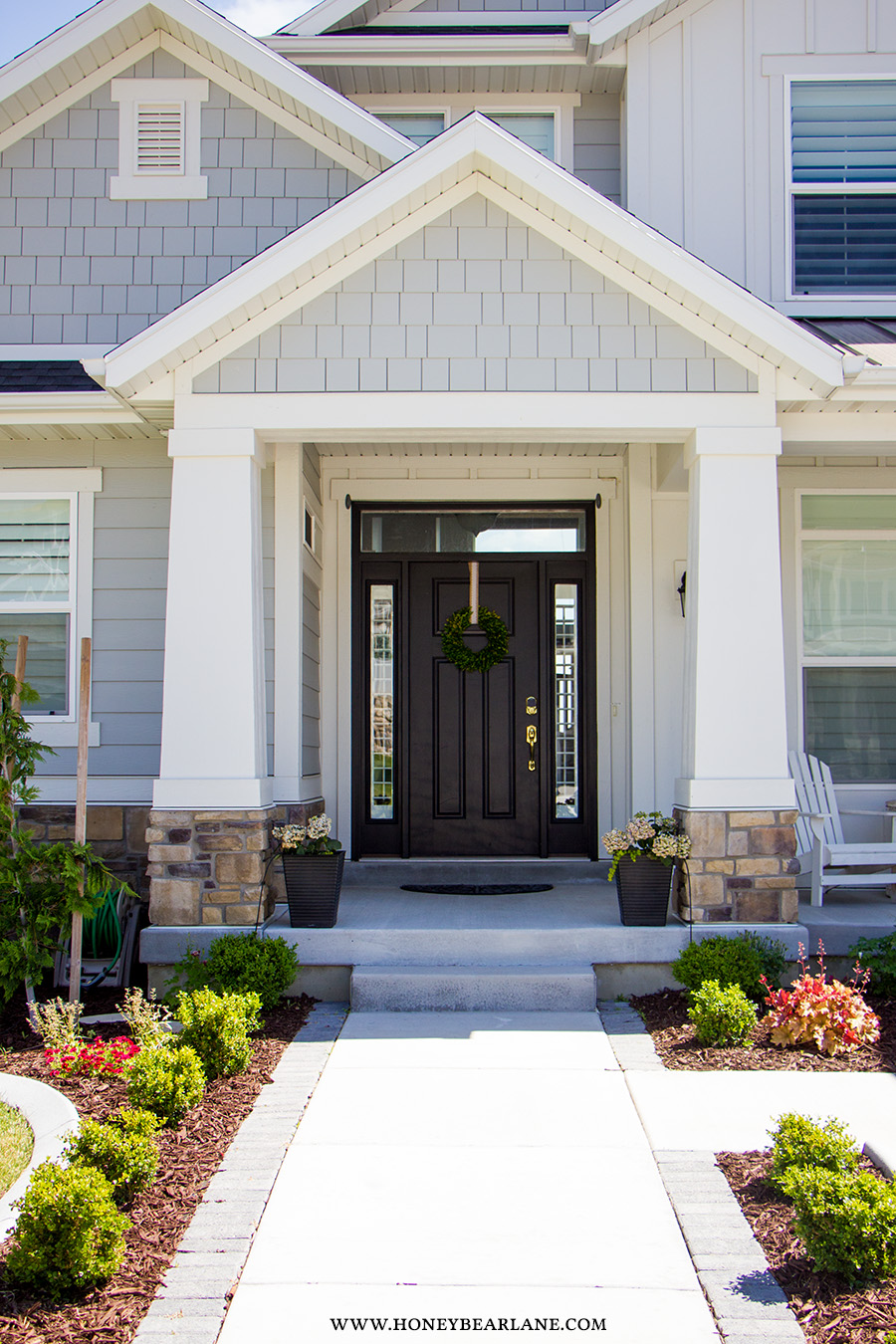 Be sure to check out more of Schlage's options for smart home front door hardware. They have lots of different styles to suit your taste and it's the easiest, fastest, and most affordable way to give your home's exterior a quick upgrade that also keeps your home safe. We are planning on upgrading a few more doors to come and I can't wait!
This is a sponsored conversation written by me on behalf of Schlage. The opinions and text are all mine.