Easy 4th of July Centerpiece
I know I'm a little late on this post, but I recently helped throw a baby shower and we did kind of a patriotic theme so I decided to share the centerpiece I made. It's a quick and easy centerpiece that anyone can throw together in about 10 minutes.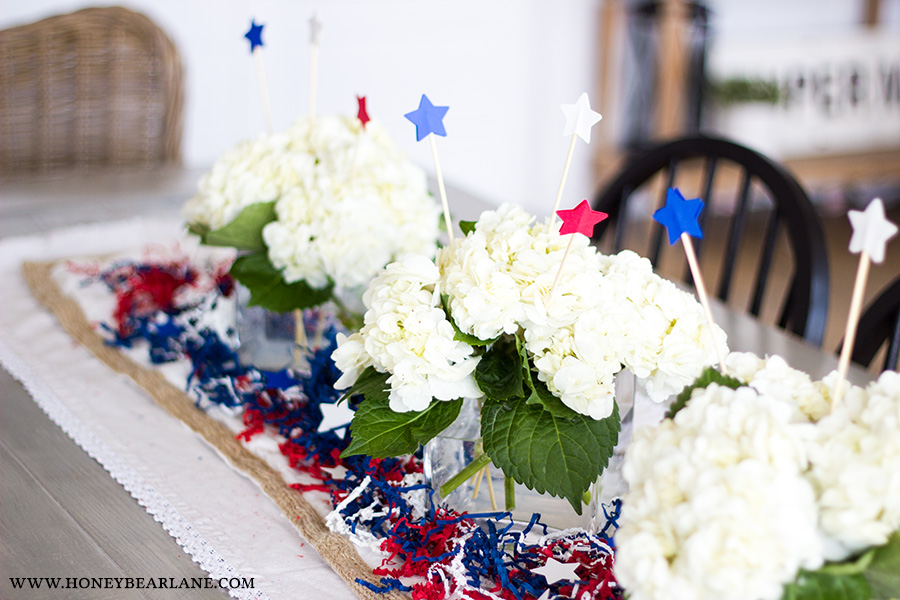 This was a fun little project and it just takes a few short and simple steps.
Supplies:
(Affiliate links, see my disclosure here)
2 bunches white hydrangeas (I found these at Costco for $10 a bunch)
3 glass square vases (mine are about 5x5x5)
red, white, blue cardstock
First I cut the stems on the hydrangeas short enough and arranged them in the glass vases filled with water. I fit 3-4 to a vase.
Next use the star paper punch to punch out 6 red stars, 6 blue stars, and 6 white stars. Using the glue dots on the paper stars, I sandwiched two in between the top of the wooden skewer.
Last I slid the skewers into the arrangement so they flared out like a firework.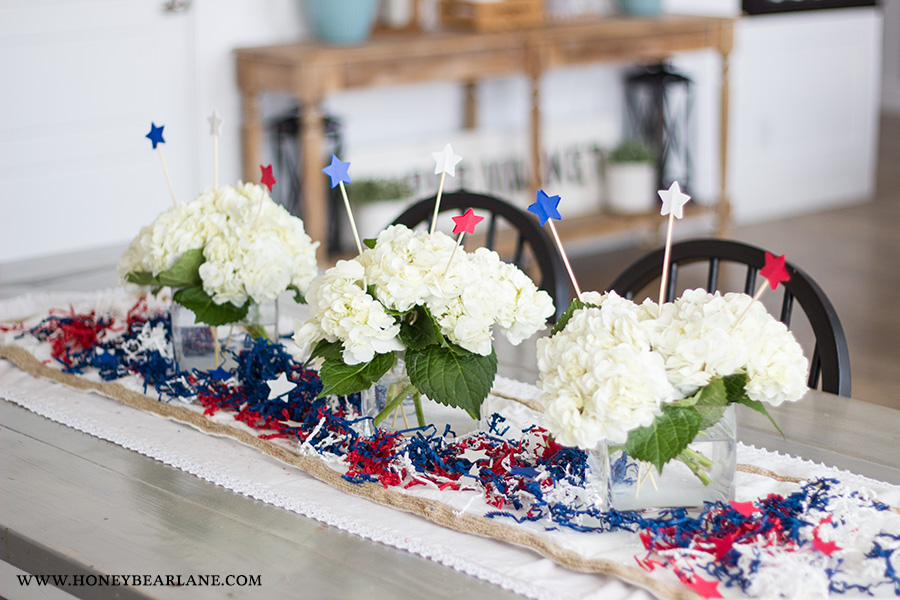 I also used red, white, and blue shredded paper around the base of the vases on a white table runner to ground the display. I also punched more stars out of the cardstock and added that to the base as well. I think it turned out cute and it was super easy and quick to throw together!
Something nice about this style of centerpiece is that you could easily customize for any holiday. You could change out the type of flowers or you could change out the shape of the paper punch (like a heart for Valentine's day or a pumpkin for Halloween). I love having fresh flowers but I don't often buy them unless I'm having a party. So a baby shower is a great excuse to buy fresh flowers and have a party!