Front Room Office Makeover Plans
Each year I make a list of projects I want to accomplish.  This year's big project was a whole front room office/craft room makeover.  And since this project has a ton of DIYs associated with it, I knew it would take awhile.  So I basically just have this as my big project this year.
My front room has been kind of a dumping ground for the last three years.  I've tried to keep it somewhat organized, as you can see from my Craft Room Makeover…
…but what you don't see is the ugly old recliner, random furniture, piano, and giant printer on the other side of the room.  The room opens up with French doors but they have blinds on them because the room always looks cluttered and messy.  We always had dreams of making it a gorgeous custom office space that also housed the piano but in a way where everything works together in a very high-end way.
So here's the room now that I've cleared it completely out: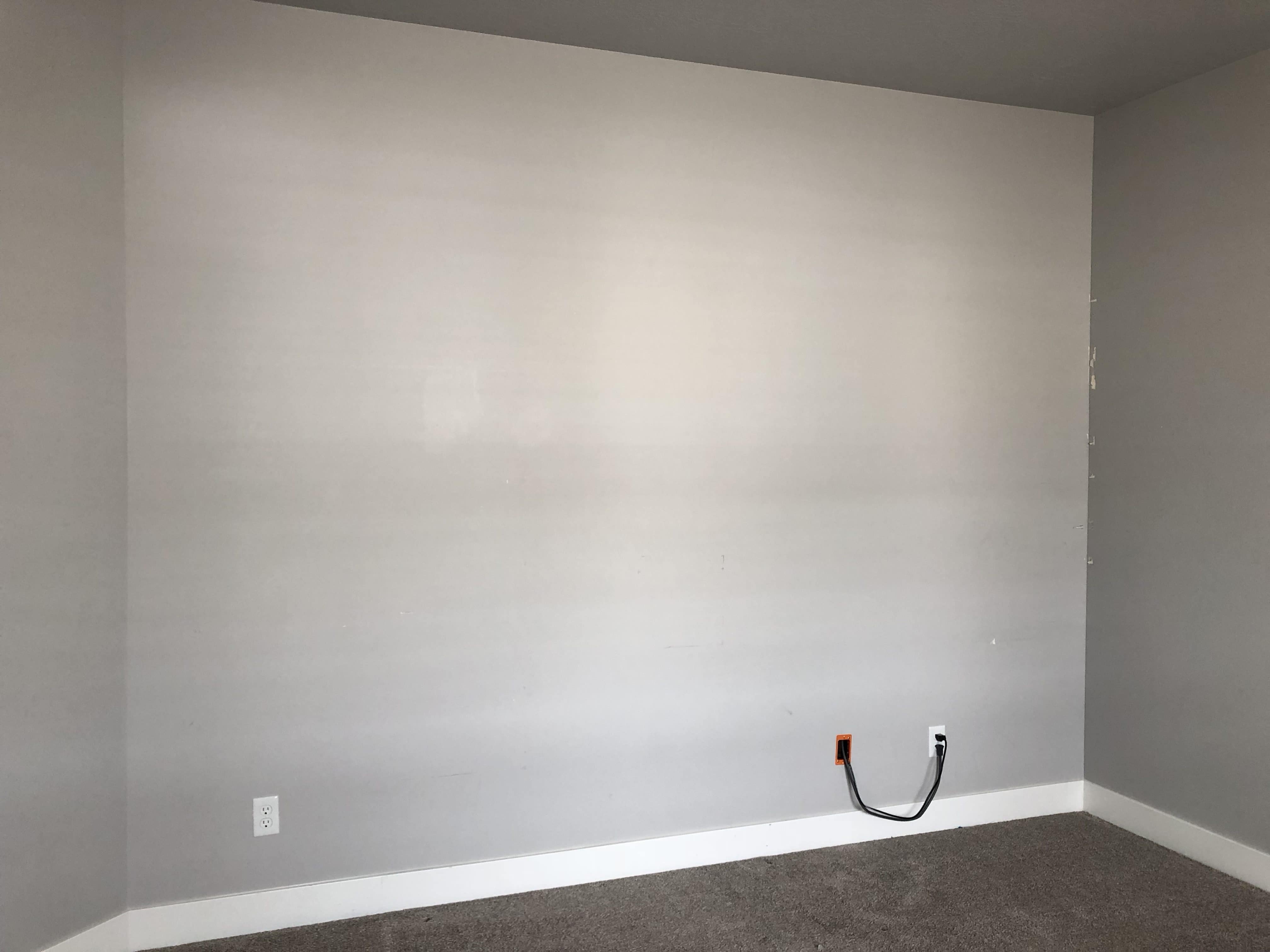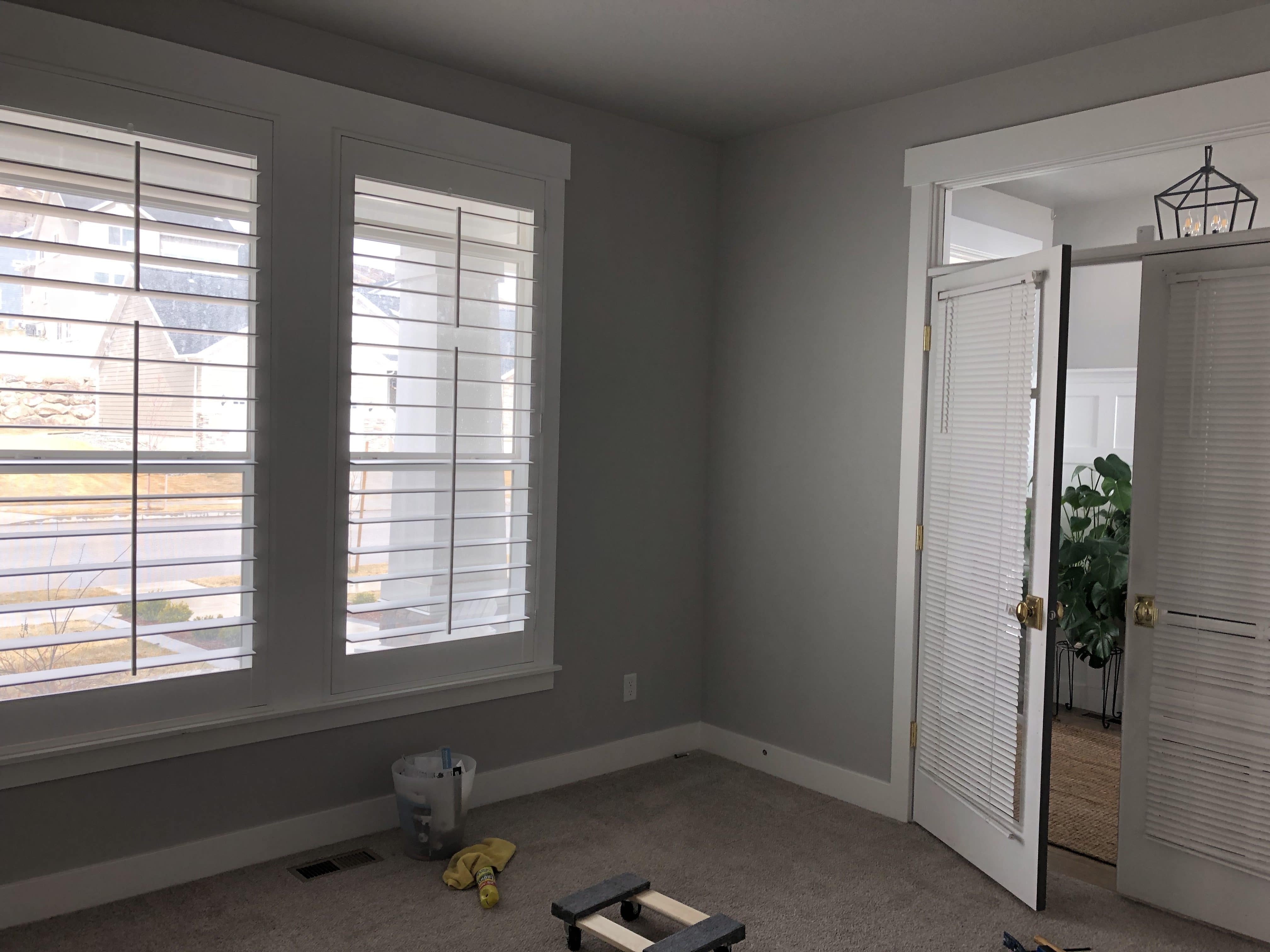 And I had a bunch of ideas that I threw together in a rough mockup.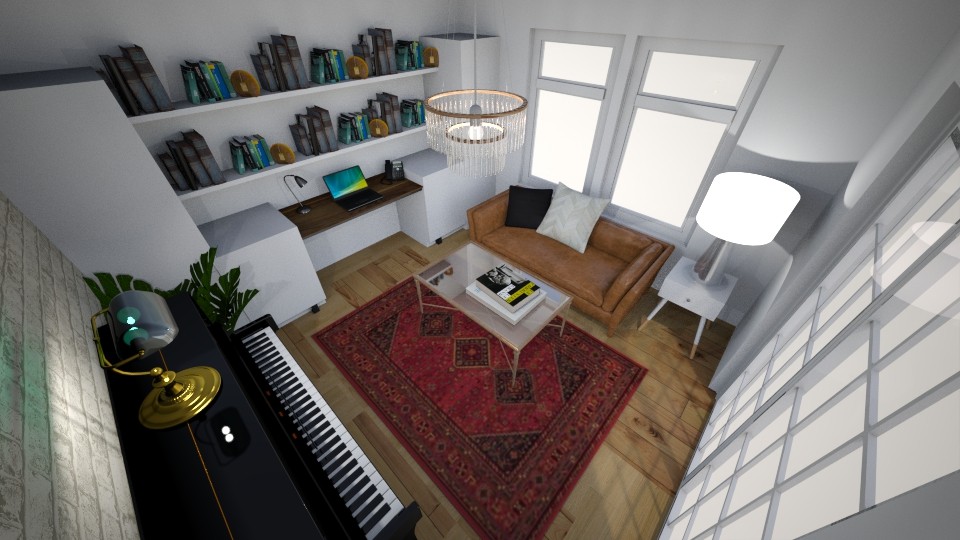 Since the builtins in the family room made the space look so much more luxurious, I knew that's the way I wanted to go with our office space.  I also was tired of looking at all the clutter from craft supplies, so I wanted some closed cabinets to keep that stuff put away but accessible.  The program I use to mockup doesn't really allow a ton of flexibility when it comes to designing built-ins so this is as close as I could get in the mockup.  But it will look more like this: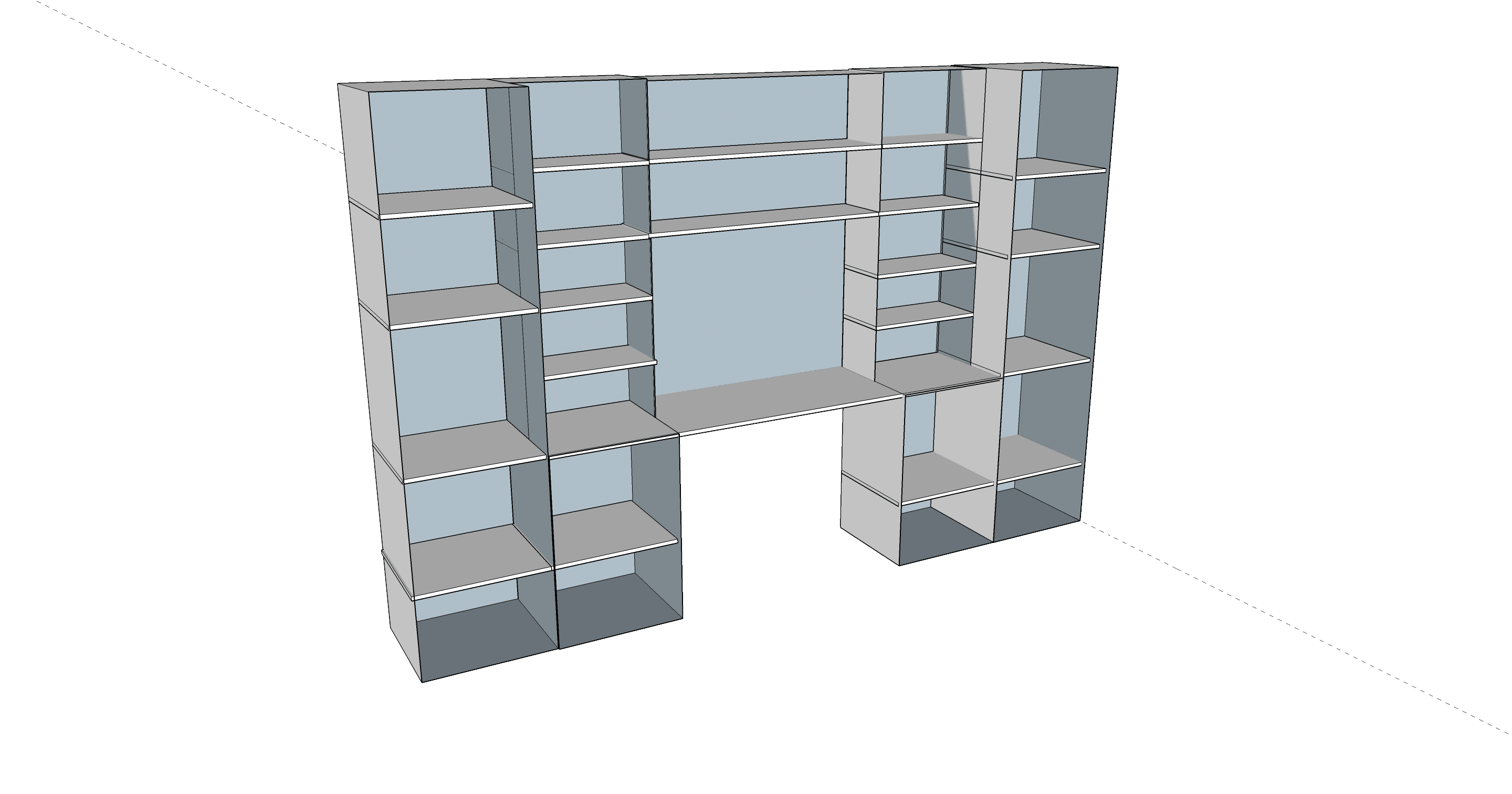 I planned my built-ins to have both open shelves and closed cabinets.  The closed cabinets can hold craft supplies as well as the big printer, 3D printer, and sewing machine.  (The closed cabinets are the solid ones on either end, they just don't have doors on them in this picture.)  The open shelving can hold other stuff in addition to being beautifully decorated.  The middle will be a desk for a future desktop computer for kids' school work.
As for the rest of the design, I put together a mood board for it: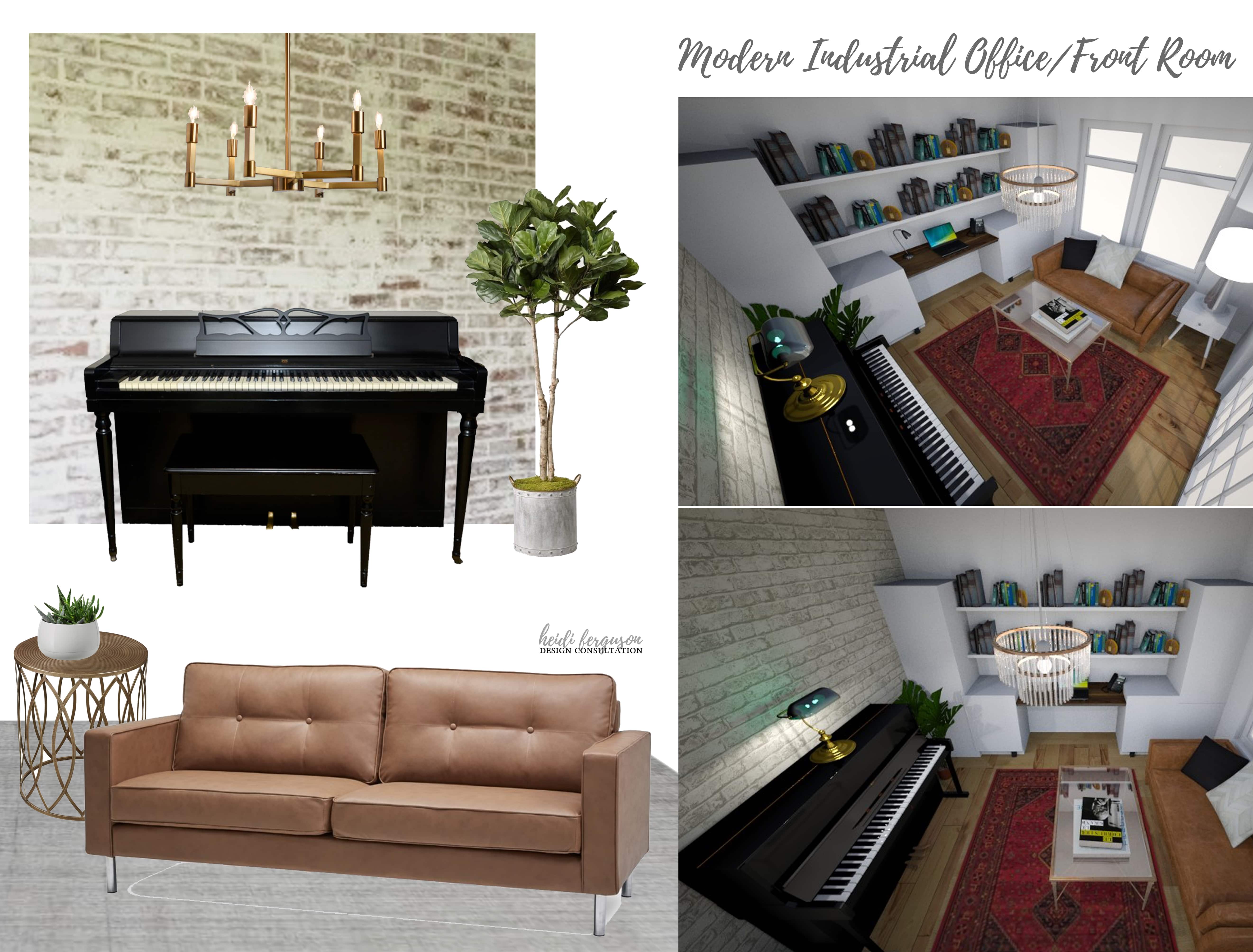 I wanted a more industrial element for this space and since the brick wallpaper in my boys' room looked so cool, I wanted to try doing something similar in this front room office space.  So the interior wall will have a brick accent wall and the piano will be against it which I think will look cool.
I also want to brighten up the room because it's North facing and doesn't get the best natural light, so the walls and ceiling will be white with some battens (to carry on the farmhouse theme throughout my house.) With some pretty new hardware and lighting along with furniture and accents, I think it will be a gorgeous new space!
The color scheme is going to stay pretty neutral, like the rest of my house.  Pops of color will come in from plants and natural elements…leather, textiles, accents on the shelves.  As much as I'd love to put in a bold red rug like the one in my mockup, it just wouldn't fit in with the rest of my house.  So I'll be going pretty neutral with a rug as well.
As for the furniture, I'm going to have to make final decisions on that once I see how much space there is after builtins and the piano.  I will for sure put in a couch or some sort of seating though but I just don't know about a coffee table.  I'd love to have one so it can be a nice place to relax and read or do office work on a laptop.
As you can see, this room is a little more modern than farmhouse style.  I love the more modern Mid-Century style as well so it's fun to find ways to incorporate it in and I can take a little more liberty with this room since it's so separate from the rest of the house.  It will still have more traditional and farmhouse elements so that the style is still congruous with the rest of the house.  I'm excited to see how it turns out!