Projects on the Docket for 2019
At the beginning of each new year, I make a list of projects I want to accomplish that year. I usually can achieve all my projects except for a few sometimes when I decide it's going to be a bigger project than I can afford/accomplish or whatever. This is such a great way to stay organized and excited for projects! Here's what's going on for 2019:
Front Room Office
This project has been in the works for what feels like forever since I started working on it last year but didn't get very far because of being pregnant. So this spring I hope to accomplish everything on my list for this room
Built-in cabinets and desk
Install some type of brick wall
Paint the whole room
Paint the French doors
New light fixture
New furnishings and decor
So basically everything is needed for this room. It will be heavenly to have it finished! Finally my craft supplies can return home and the front room will be a beautiful, usable space instead of our secret shame. And yes, I know that plant looks like it's dying but it just desperately needs to be transplanted into a larger pot.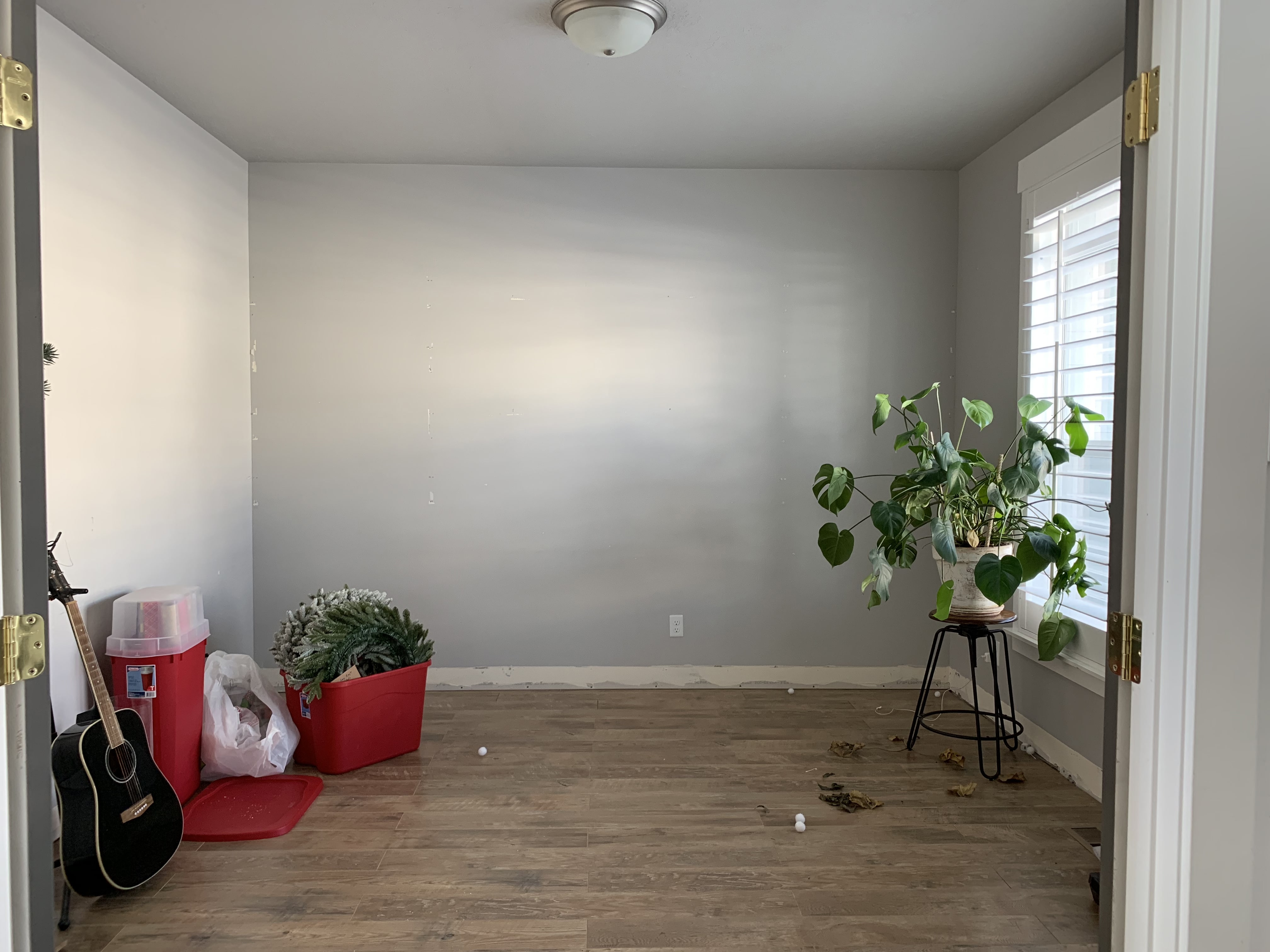 Master Closet Hallway
I have a hallway that goes to the master bathroom and through the hallway is the master closet and a linen closet. I want to add a barn door to the closet so it doesn't have to always be on display and maybe shiplap the wall. I also would love to add a transom to the doorway into the bathroom. This would all help in the big master bathroom renovation which will happen at some point in my lifetime. I mean yes, we did just build this house four years ago but we couldn't afford everything we wanted in the master bathroom at the time so it's a very basic bathroom and oh so very gray.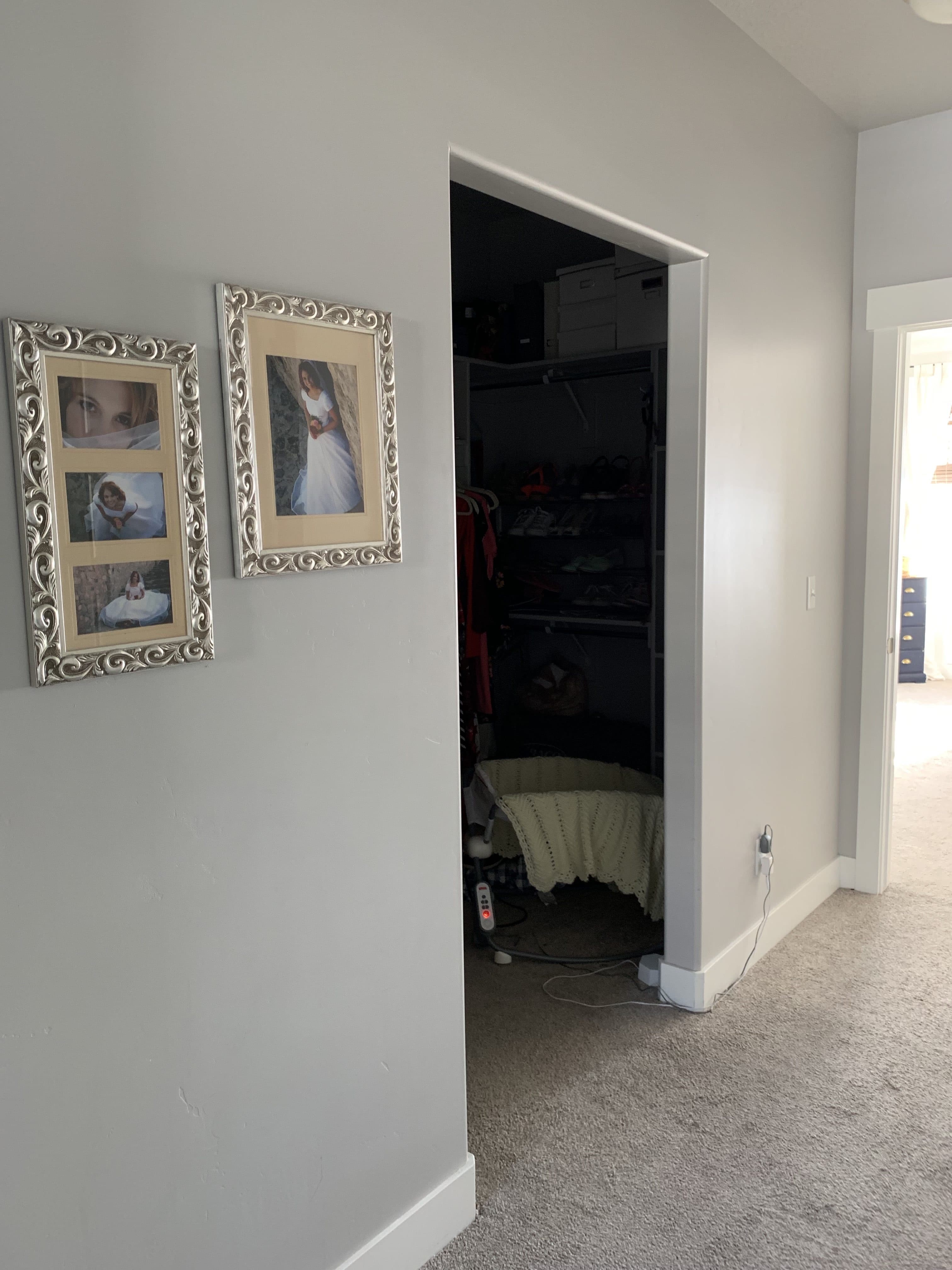 Pantry Makeover
I organized my pantry a couple years ago and it's been great. However, I really want to lighten the whole space with a fresh coat of white paint, install a butcher block 'counter' of sorts to have a spot for the toaster, blender, food processor, and a counter microwave. Maybe also build out the bottom so it's more usable space instead of just having stuff on the floor. I also definitely want to get a new pantry door. Our current one has a hole in it where the door stop is so kids are frequently ramming it into the fridge. I want to get a wood door with some type of glass in it because they are just so beautiful! And maybe the glass will inspire me to keep it cleaner.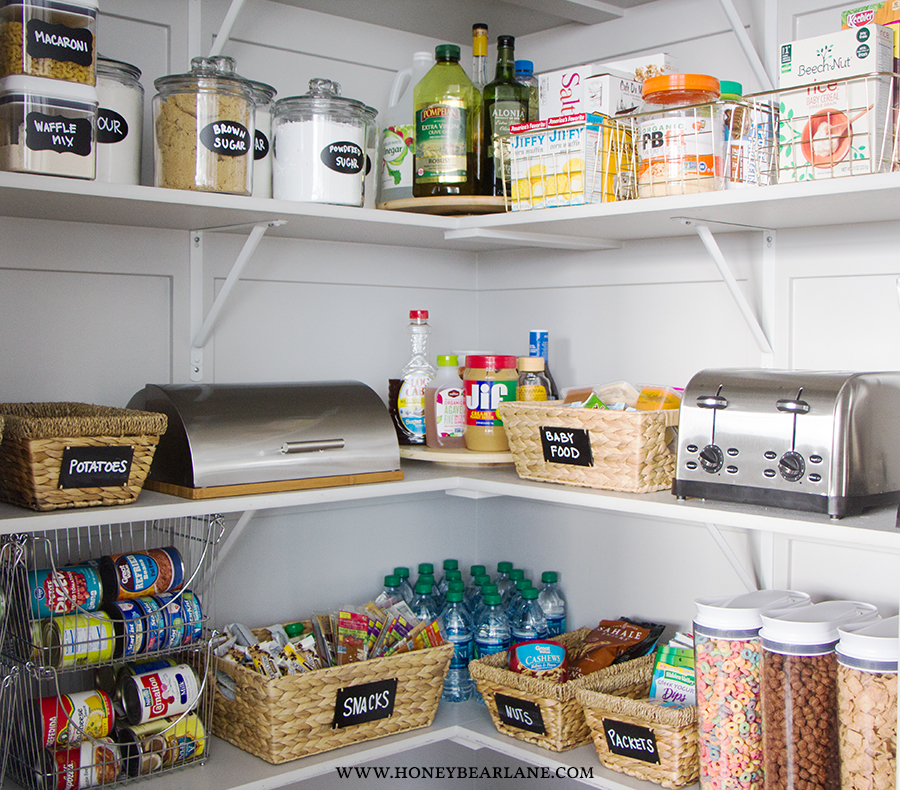 Hood Makeover
I want to remove my above-the-range microwave and install a proper hood/fan and then a mantel type cover for it. I will have to tile up behind where the microwave was but I bought extra tiles from when I did the backsplash specifically with this project in mine. It will be challenging because I have to get the new wood mantel hood to match the paint color and sheen of the cabinets. Now that the cabinets are four years old and starting to show a little more wear, I don't feel quite as precarious about adding this. We would love to get a flush range at some point but the one we want is like $3000! That's really the crappy part about building a new house…you just have to sacrifice a lot of the upgrades you want to make it affordable because the builders just seem to make each upgrade just so expensive. And some upgrades you can't add later, like 9 foot ceilings or a room pop-out. So we are making do with what we got until some day when we can afford an entire kitchen renovation.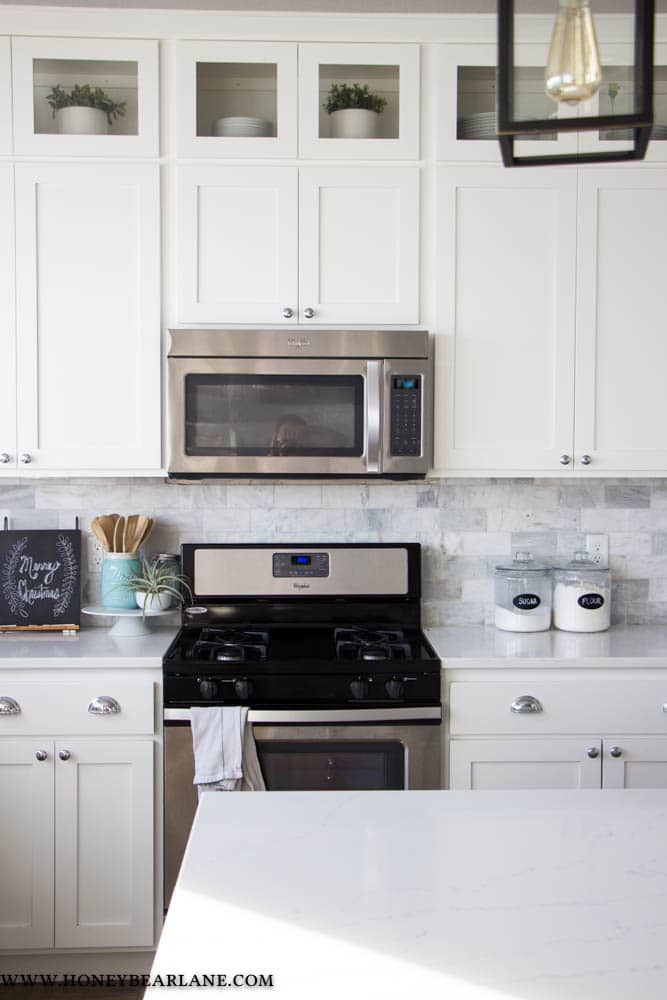 Frame the Basement
This is more of a wish. My husband said he would do it and I would, of course, help him. But my husband is also terribly busy and framing the basement is a big project. But it would be completely awesome if we could do this. It's the first step to finishing the basement and now that we have five kids, it needs to be more of a priority!
New Coffee Table for Family Room
I built this coffee table a few years ago for the family room but I painted it white and I really want a wood tone coffee table. Also I used some crappy wood so it's just not my favorite piece. I would love to build a nicer table at some point, but I'll only get to this if I have time. It's not a high priority.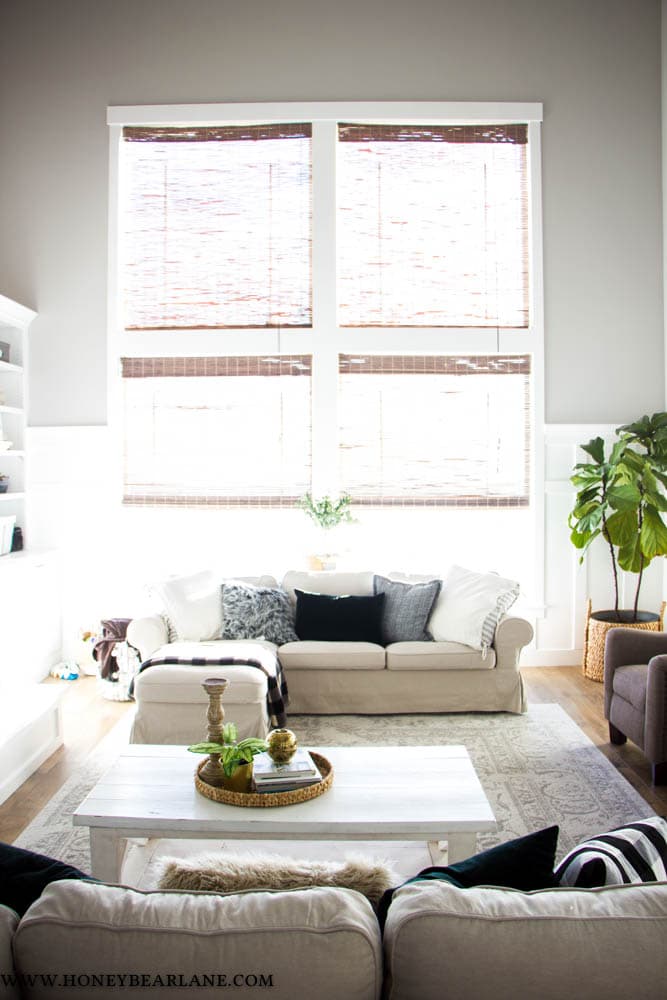 So those are my biggest priority projects for 2019! I'm super excited to not be pregnant so I can accomplish this and my baby is finally sleeping through the night and taking regular naps so I have more definitive times when I can work. I just love doing projects! What projects are you going to undertake in 2019?
Check out my previous makeovers: