DIY Fairy Garden for Kids
One craft I did for my craft camps was a little DIY fairy garden for kids.  This was my favorite project and I really thought they turned out SO cute.  They are super easy to throw together so I thought I'd list the steps for you!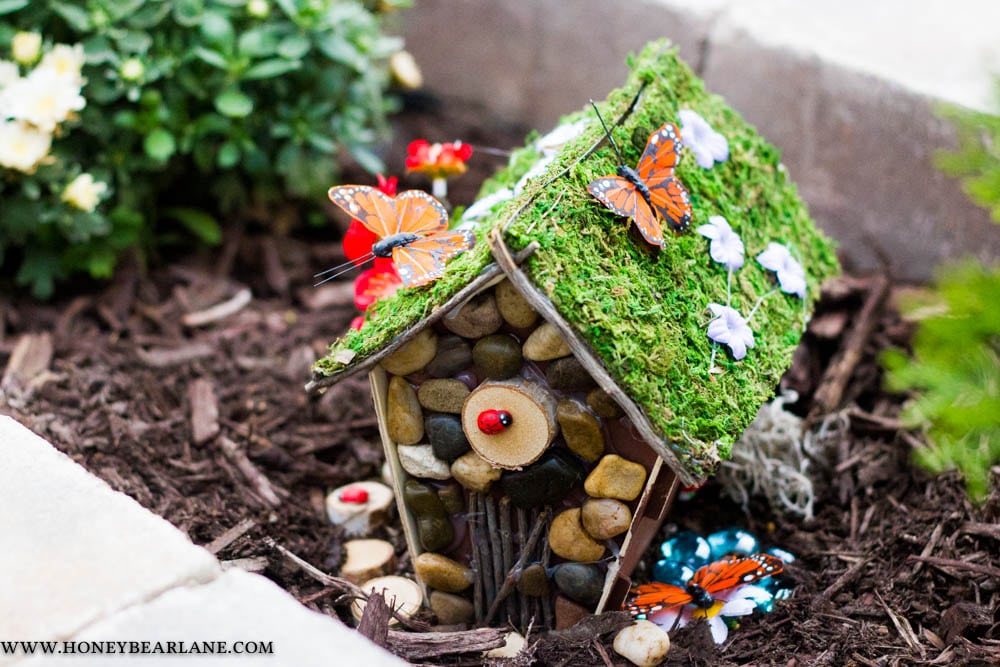 Supplies for a Fairy Garden for kids:
Sturdy paper plate (or terra cotta drainage plate if you want)
Brown paint
Small wooden birdhouse
Twigs
Small amount of dirt
Little pebbles
Green moss
Spanish moss
Hot glue
Optional but cute:  faux flowers, small wooden circles, miniature butterflies, miniature mushrooms and ladybugs (you can find most of this stuff at a craft store in the fairy garden section or miniatures section).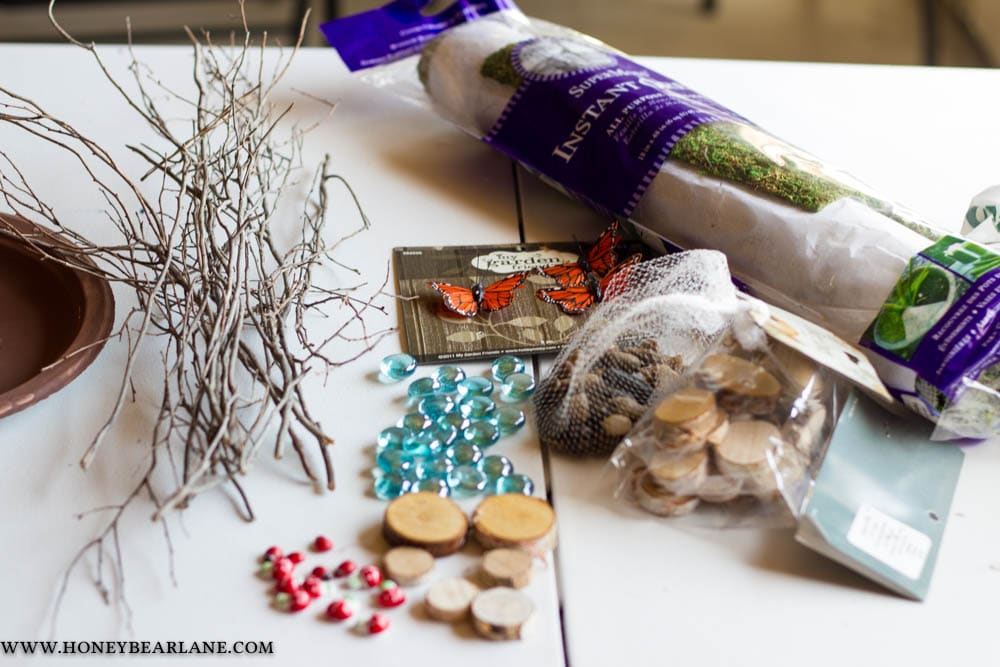 Step 1:  Paint your birdhouse brown (or another earthy color.)  Also paint the paper plate brown so it blends in with the dirt.  (This was painted by my kids so it has a lot of unpainted spots.  If you're doing it, it looks best when it's completely painted brown.)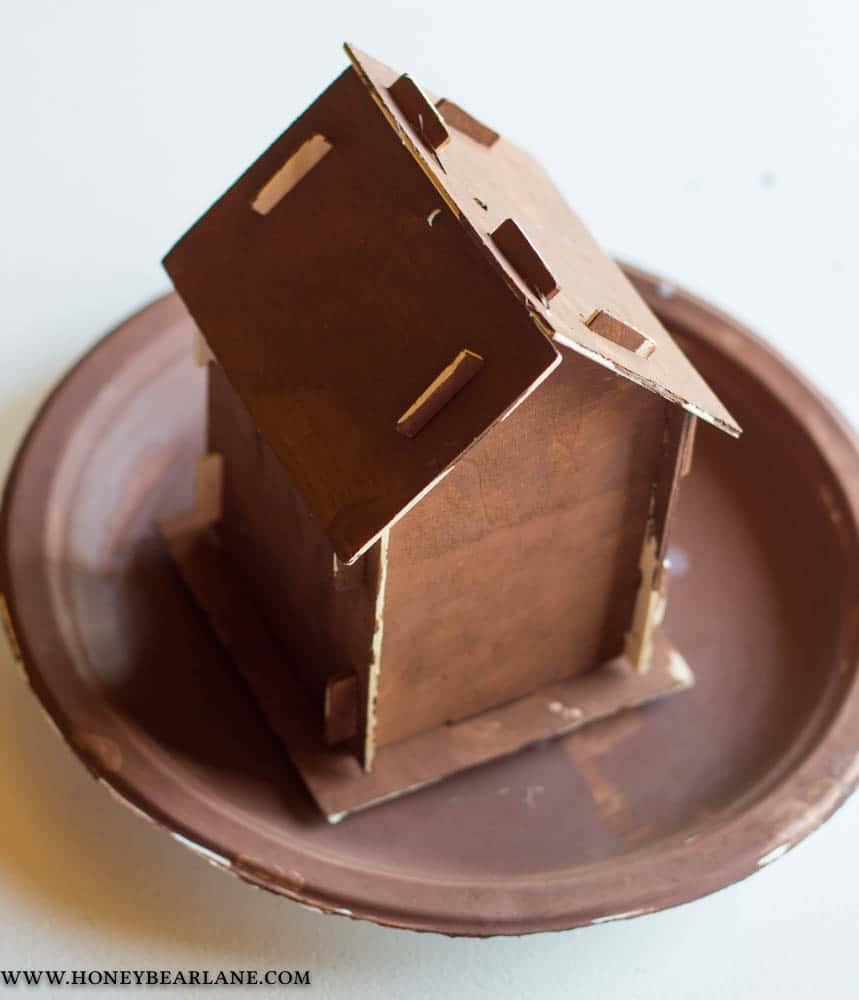 Step 2: Hot glue small twigs together on the front to make a door.  You could also frame out a window with the twigs.  Hot glue green moss onto the roof to cover it.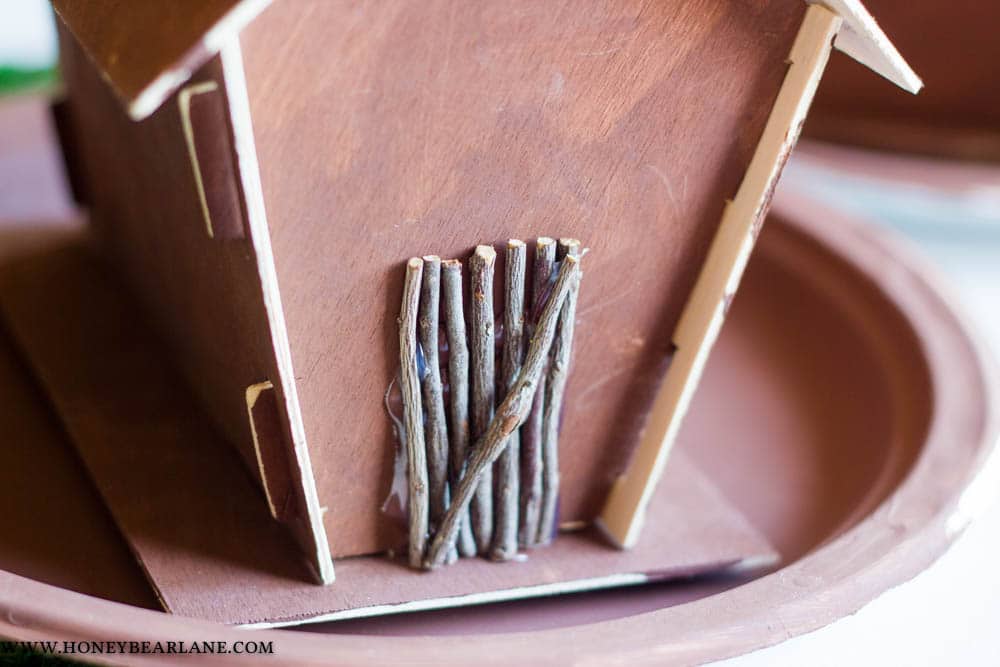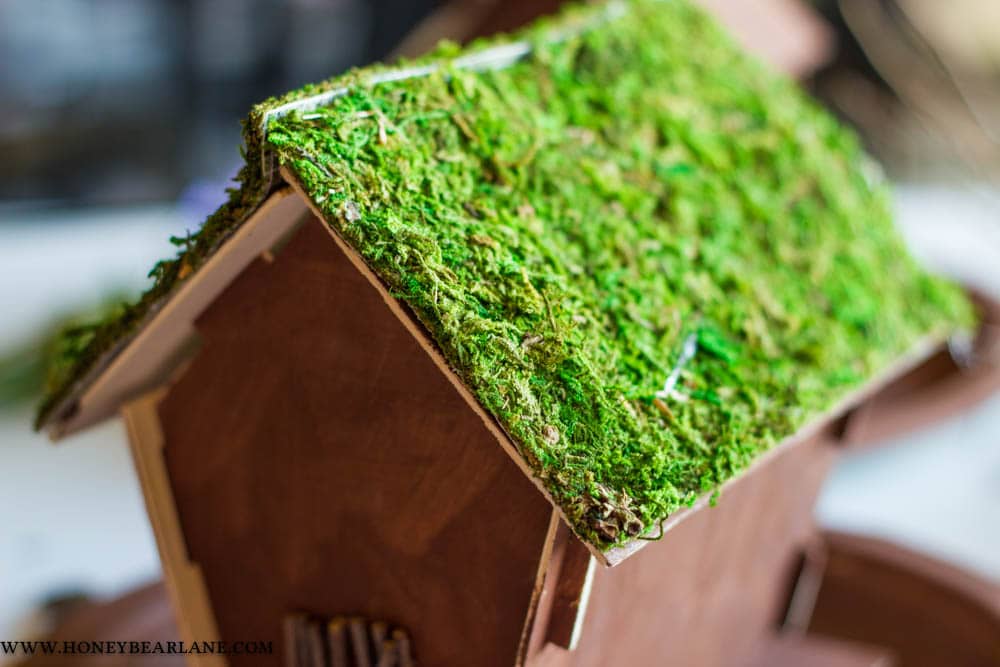 Step 3:  Hot glue the house onto the paper plate, towards the back half of the plate.
Step 4:  Fill the plate with a small amount of dirt and cover the dirt with pebbles, spanish moss, little wooden circles, etc.  Basically do some landscaping for your fairy's house.  Once the dirt is in there you can basically just rest everything in there without having to secure it with glue.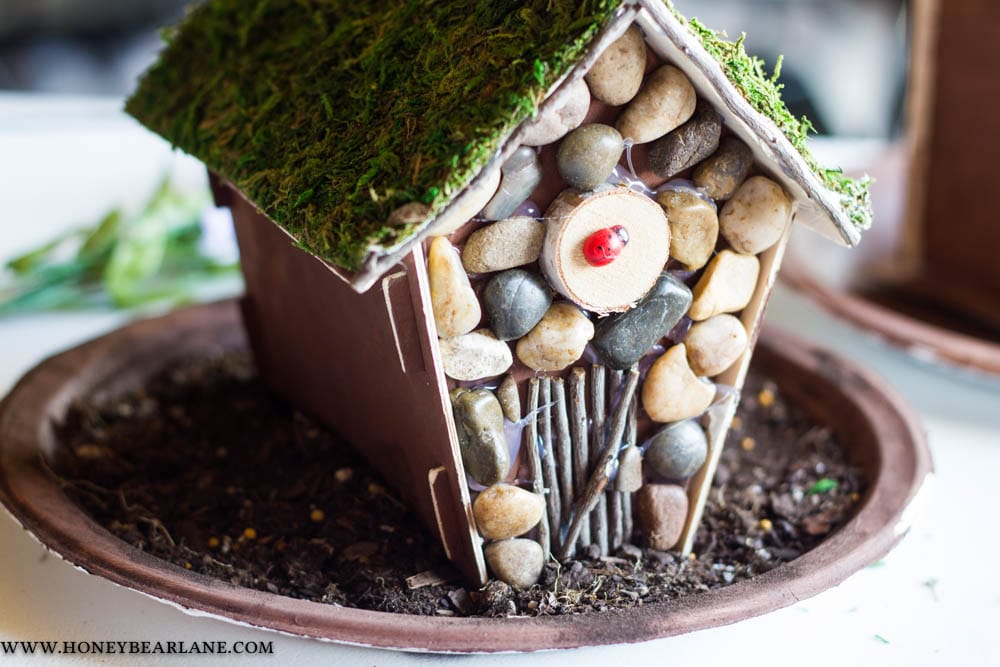 Step 5:  Add finishing touches with some hot glue.  This is where you add the little miniature bugs and flowers.  We made little trees and bushes out of the larger twigs and some of the faux greenery that came with the faux flowers.  We also made little signs out of cardboard, twigs, and drilling a small hole into one of the wooden circles as a sign base (with hot glue of course.)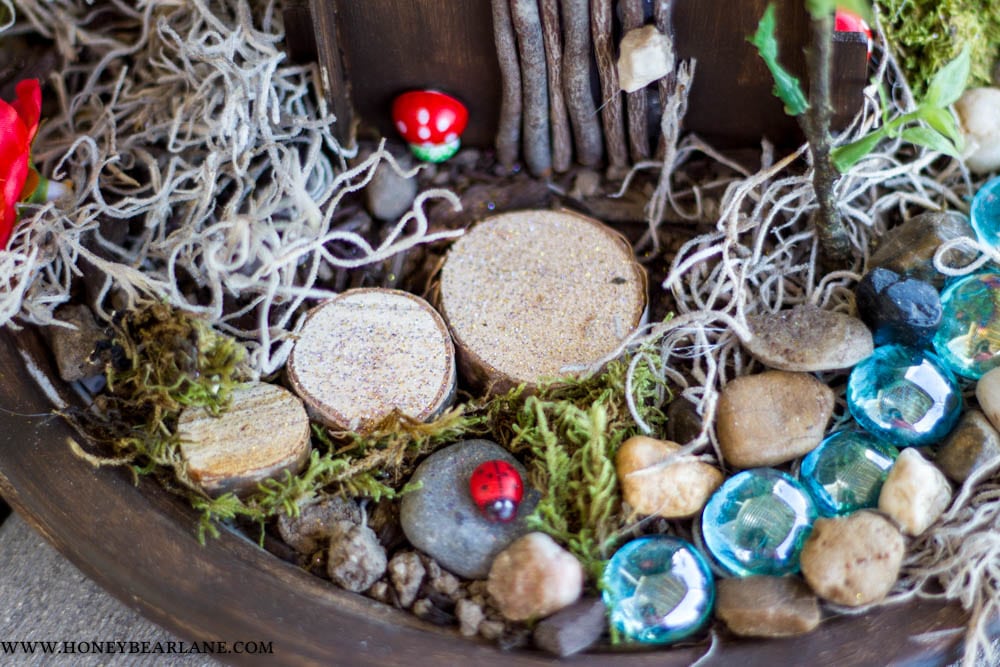 Step 6:  Now that the fairy garden for kids is finished, you can find a place for it in the garden!  If you used a paper plate, it will decompose in the dirt and your fairy garden will eventually really be part of the earth.
We all had a lot of fun doing this project and I feel like it's a totally doable and affordable way to do a fairy garden!