It's the last week of school and as I was grocery shopping I was suddenly reminded that I needed to get some gifts for my kids' teachers! I roamed the aisles for a bit and then came up with a fun $10 summer teacher gift idea. Check it out!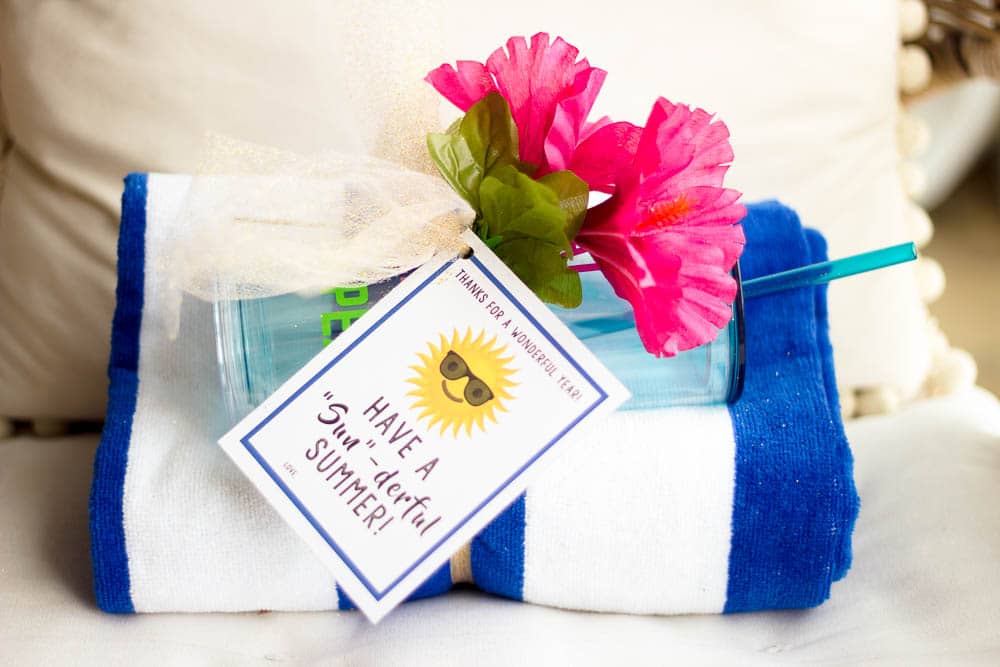 Isn't that cute?  I just love how easy and quick this was to put together.  I only needed a $5 beach towel, a cute summery tumbler ($4), a stem of pink hibiscus flowers ($1), and some glittery gold tulle ribbon ($2).  I got everything at Walmart for a total of $34 including tax for 3 gifts.  
I folded the beach towel into thirds lengthwise, then folded it four times for the perfect size to support the tumbler. I tied the tulle ribbon SUPER tight so nothing would slip out, which is the nice thing about tulle ribbons–they can be pulled really tightly.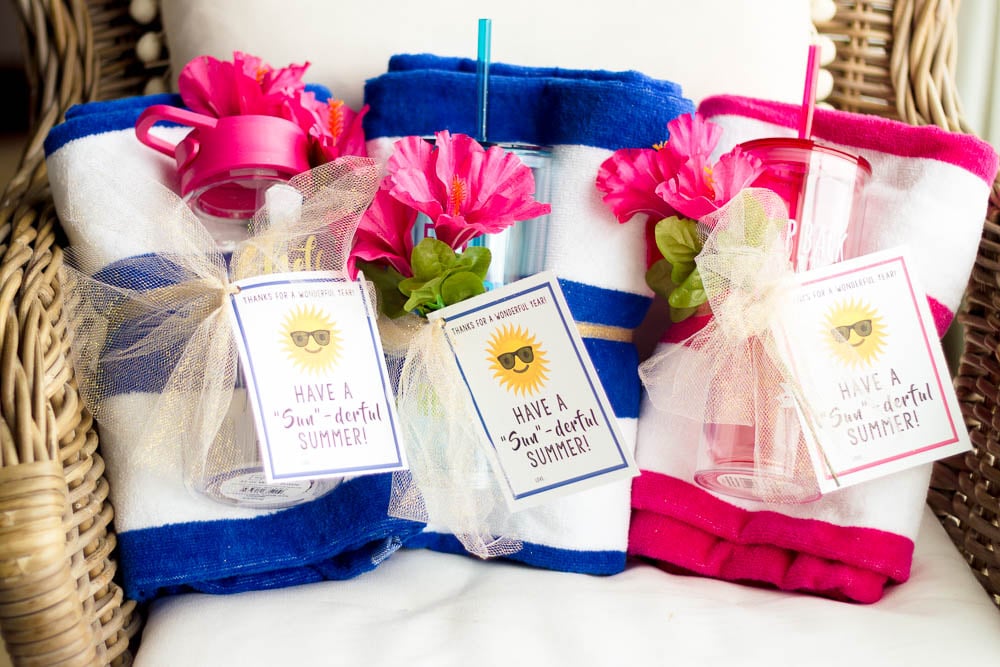 I love that this is a totally flexible gift as well.  You could sub out the tumbler for sunscreen, flip flops, or sunglasses.  You could go further and throw in a gift card for a free drink somewhere.  I love celebrating summer and I'm sure that teachers are all so excited for it as well!  
I found the hibiscus flowers, 6 on a bunch for just $1 in Walmart's craft section in their faux flowers. I normally prefer much higher quality flowers but a hibiscus flower just says "summer" and "tropical" so I thought it was the perfect way to add a cute little something. You could omit it if your teacher prefers a more plain style.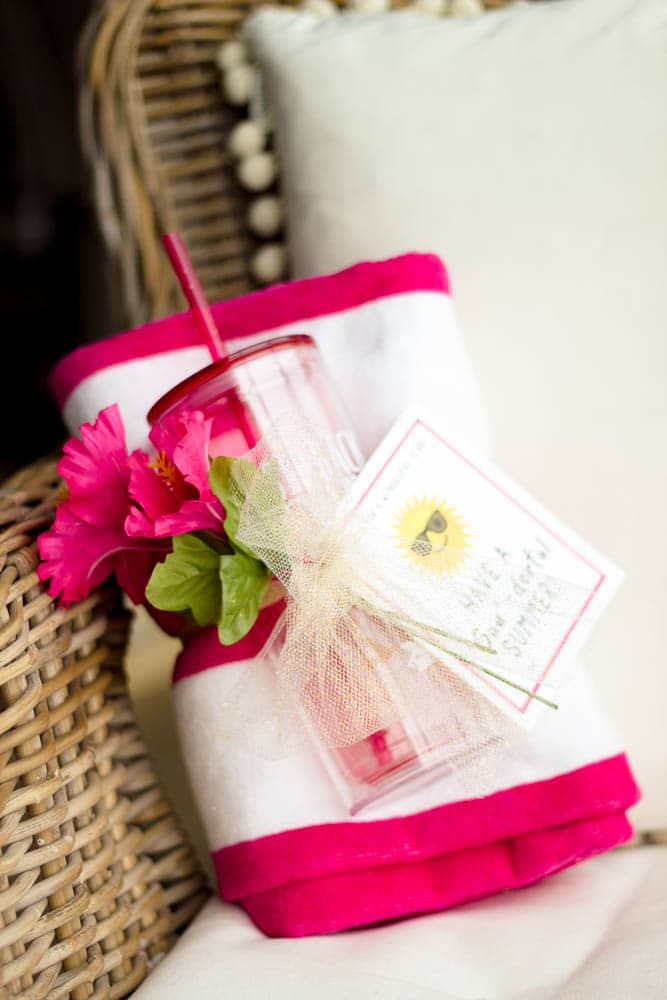 I made this cute and quick printable tag that you can easily print out and put on and you can have your child write a special note on the back. Tie it on with a cute ribbon (maybe not the glittery one I did because glitter was everywhere!) and you have a cute summer teacher gift for just $10!  
Click here to get the free printable!
Be sure to check out these other teacher gift ideas: