How to Use a Cordless Drill and Driver
When I first started doing DIY projects, the biggest hurdle was learning how to use power tools. It seemed intimidating at first, but I just took it one or two tools at a time and increased my skills as I went. I really want to inspire you guys out there to be brave enough to do your own projects so I'm going to do some basic posts on how to use power tools. First up is how to use a cordless drill and driver.
*Let me just clarify here that I do not claim to be an expert and what you do after reading this post is at your own risk!
How to use a Cordless Drill
A lot of you might have used a drill before and feel free to skip right over this but drills are still essential in building and using power tools so you should definitely learn to use one.
Here's my drill, labeled with all the technical terms. Drills require drill bits, those little stick things with a spiral cut into them. There are different kinds of drill bits, which make it easy to make different kinds of holes and to drill through different materials. Basically all you need to really know is how to insert a drill bit, drive it into something, and reverse it back out.
I created a bunch of videos about how to use power tools, but just a word of warning–I am not the most natural person in front of the camera, haha! But I'm not here to worry about myself, I'm here to help you learn. So awkwardness aside, here is a helpful video in learning how to use a cordless drill.
How to Use a Driver
A driver is a screwdriver that is electrical. This is so handy for building because it saves a lot of time driving screws into place, saves your hands and muscles, and tightens it really well. I use an impact driver which just gives it a little extra power.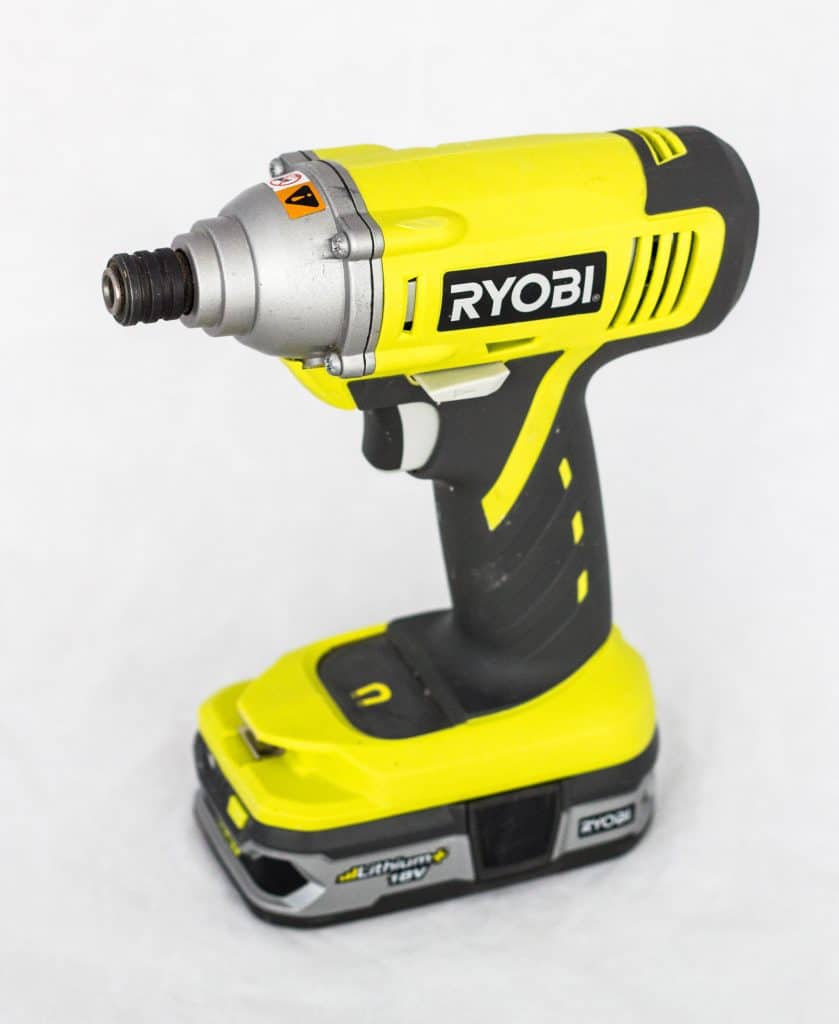 My impact driver is also battery powered, so I just click the battery into place. The little collar at the tip where the bits go pulls out a little bit to allow the bit to slip inside and lock into place. Then you are ready to use it!
The best way to learn how to use these tools is to actually get your hands on one! Most people have a drill, so you can go get it out and kind of play around with it (carefully!)
If you don't own these tools and would like to purchase them, here is the link to the exact ones I have which I love and have lasted me a long time. (Affiliate link)
Ryobi Cordless Drill and Impact Driver Combo
Here are some projects to get started with that use a drill and a driver:
Pin for later!