Make Your Own Halloween Crystal Ball
Our family just LOVES Halloween!  On Halloween night, we deck out the front porch with some spooky decor and extra special effects to make our house a "Can't Miss" for trick-or-treating!  Last Halloween my husband and I built a Halloween crystal ball to add to our Halloween front porch effects.
First we started with this glass lamp from IKEA.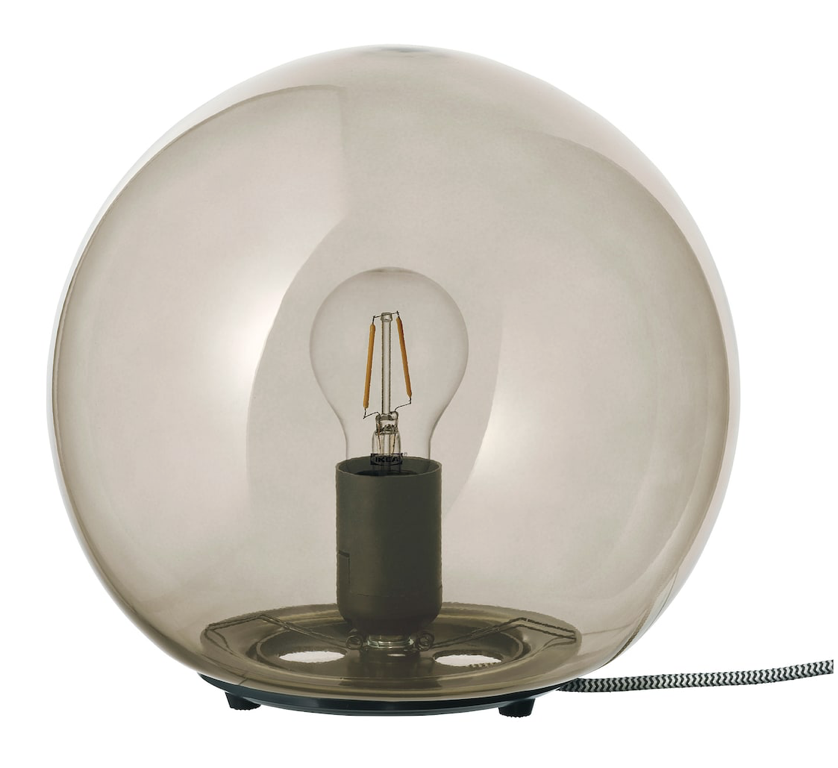 It's only $25 but perfectly shaped for a crystal ball.  If you can find another glass bulb like this, go for it.  You might be able to source one from a lighting store if you don't have an IKEA near you.
Step 1:
Thin some white craft paint with a lot of water, it needs to be really runny.  Then pour the paint into the glass ball and swirl it around only one half of the bowl (front to back, not top to bottom.)  The idea is that a projector can send light through the back and project onto the translucent front.  Just as long as a decent portion of glass remains unpainted and clear.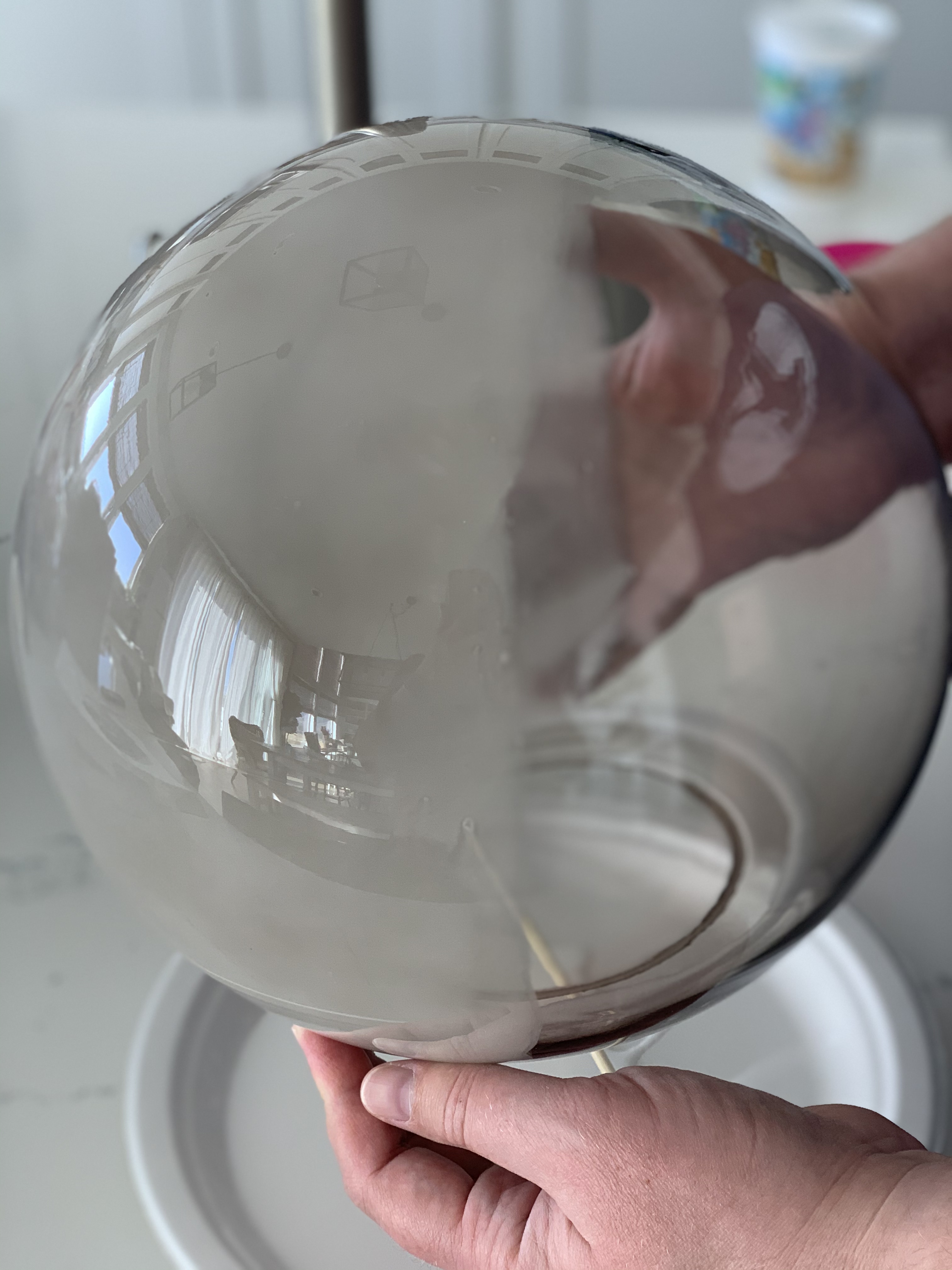 Step 2:
Super glue the glass ball onto the underside of a bowl.  We used an old black ceramic cereal bowl we've had forever and it happened to be black.  It was the perfect base.  This step is optional but I think it gave it a more realistic look.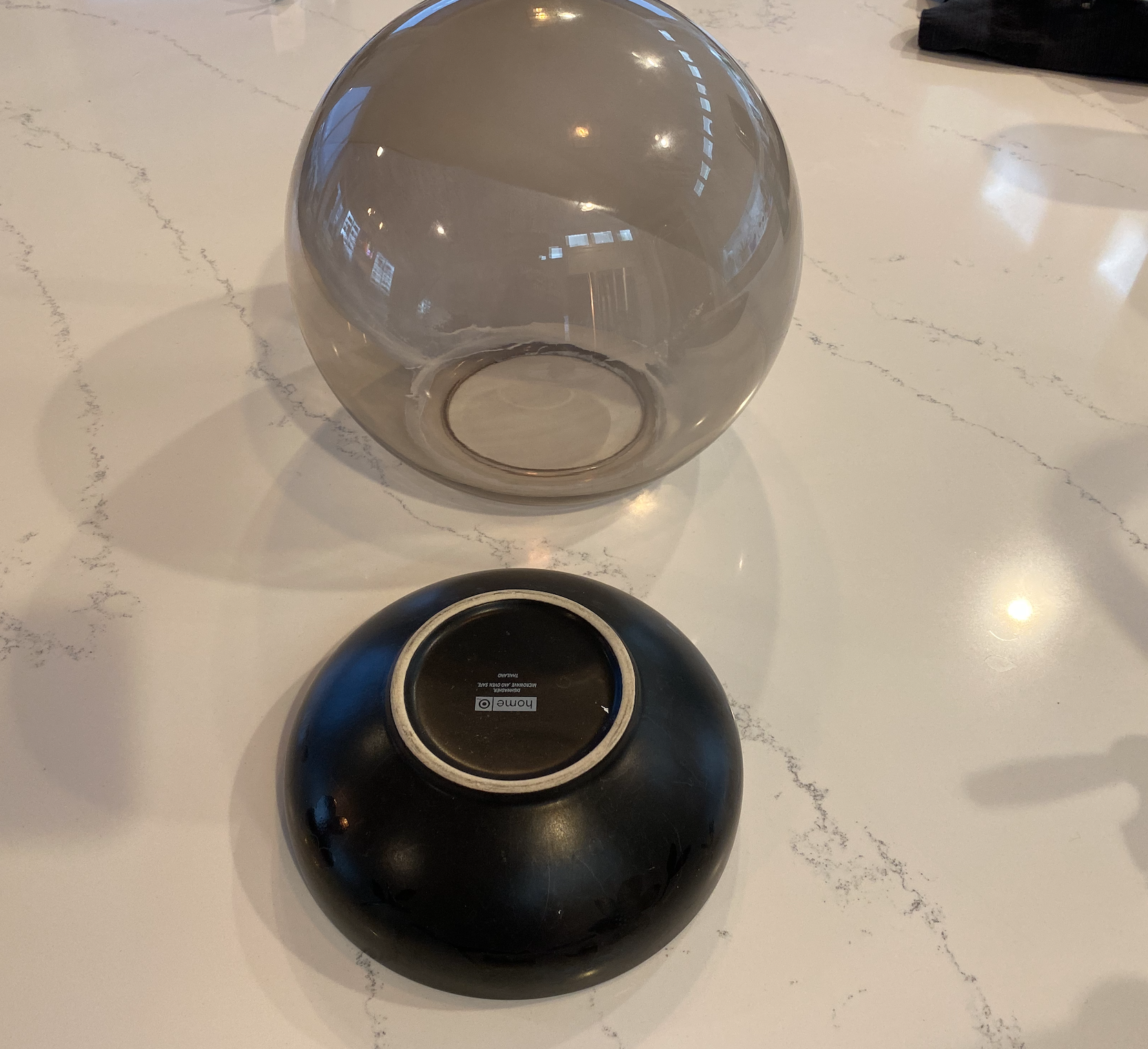 Step 3:
We purchased this digital projection file from AtmosFX.com.  They have the best Halloween projections and we have several of them.  My husband found the best ones he thought would look good in the crystal ball and pieced the file together in Quicktime to make a continuous loop.  Then he practiced with the projector and the crystal ball so he could get everything just right.  This is projected from the back onto the painted portion of the ball.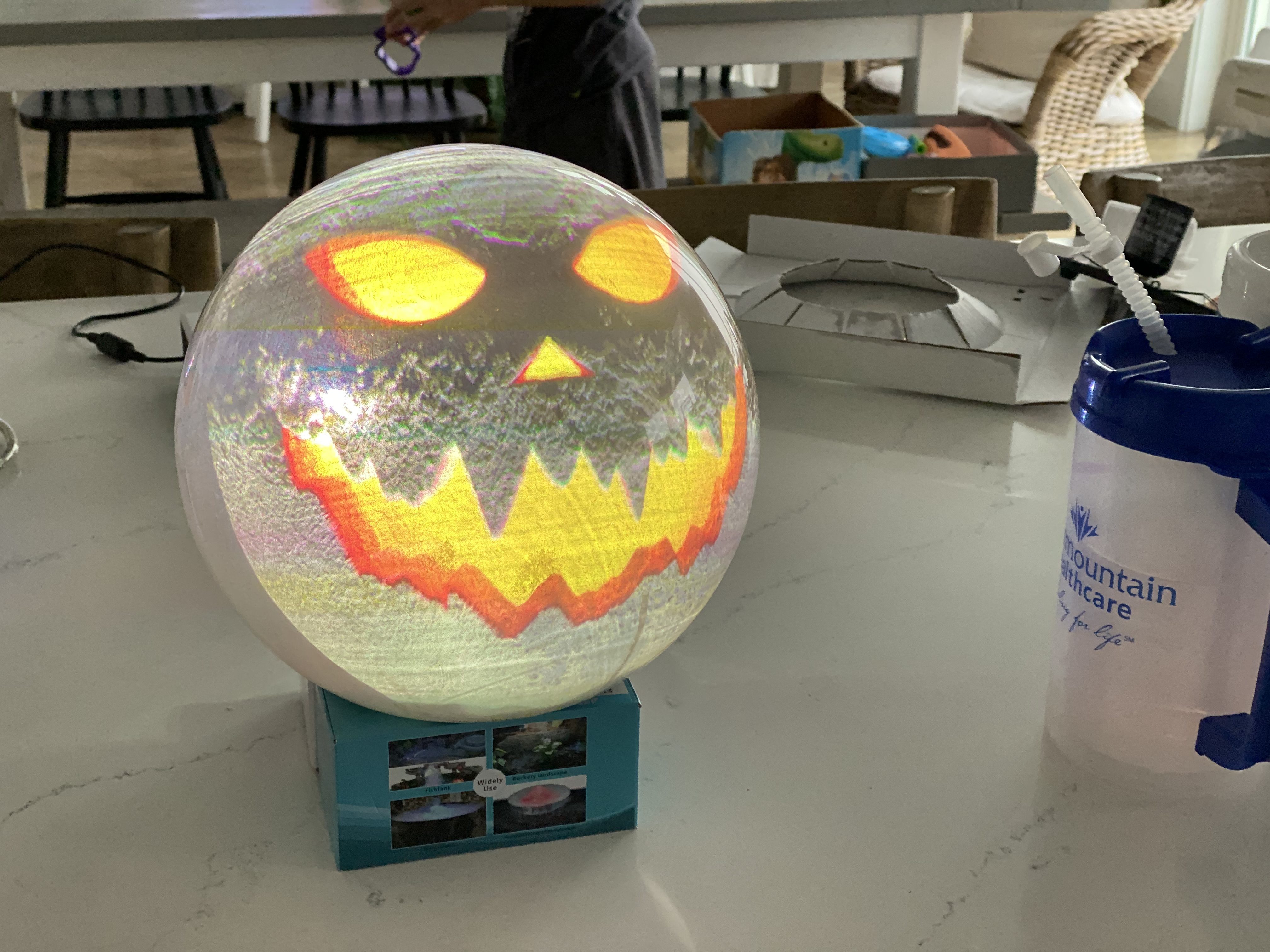 Step 4:
To make it really look like a Halloween crystal ball, we set it up outside on a little table with a black tablecloth.  Then we got a skeleton and strapped it to a chair behind the table.  The skeleton had a robe on which made it easy to stick the projector inside the skeleton and hide the projector.  We cut a hole in the robe for the projector lens to shine through.  It took some finagling to get it just right, but once we got it, it was so awesome!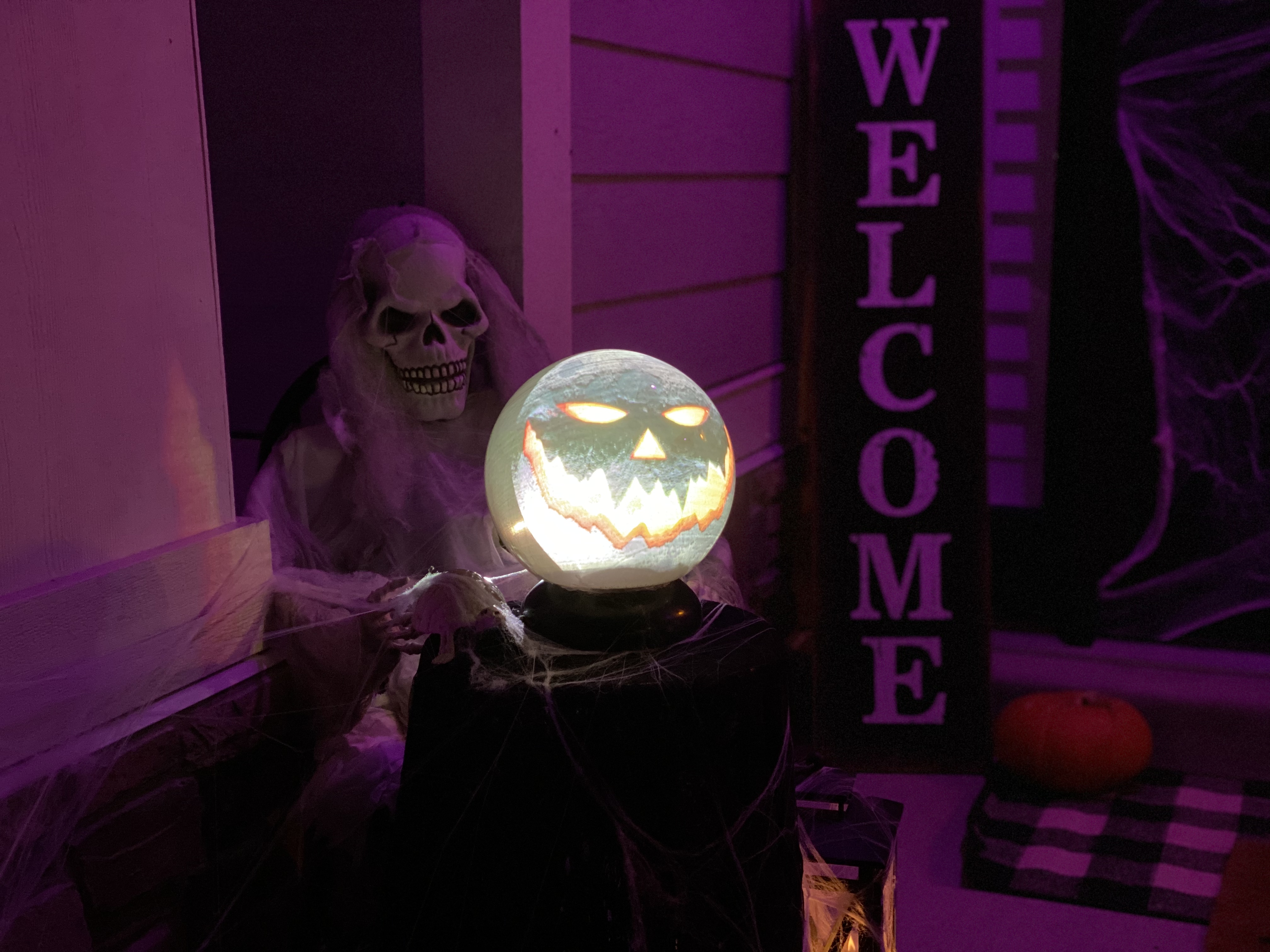 You can see the projector shining through more in this photo: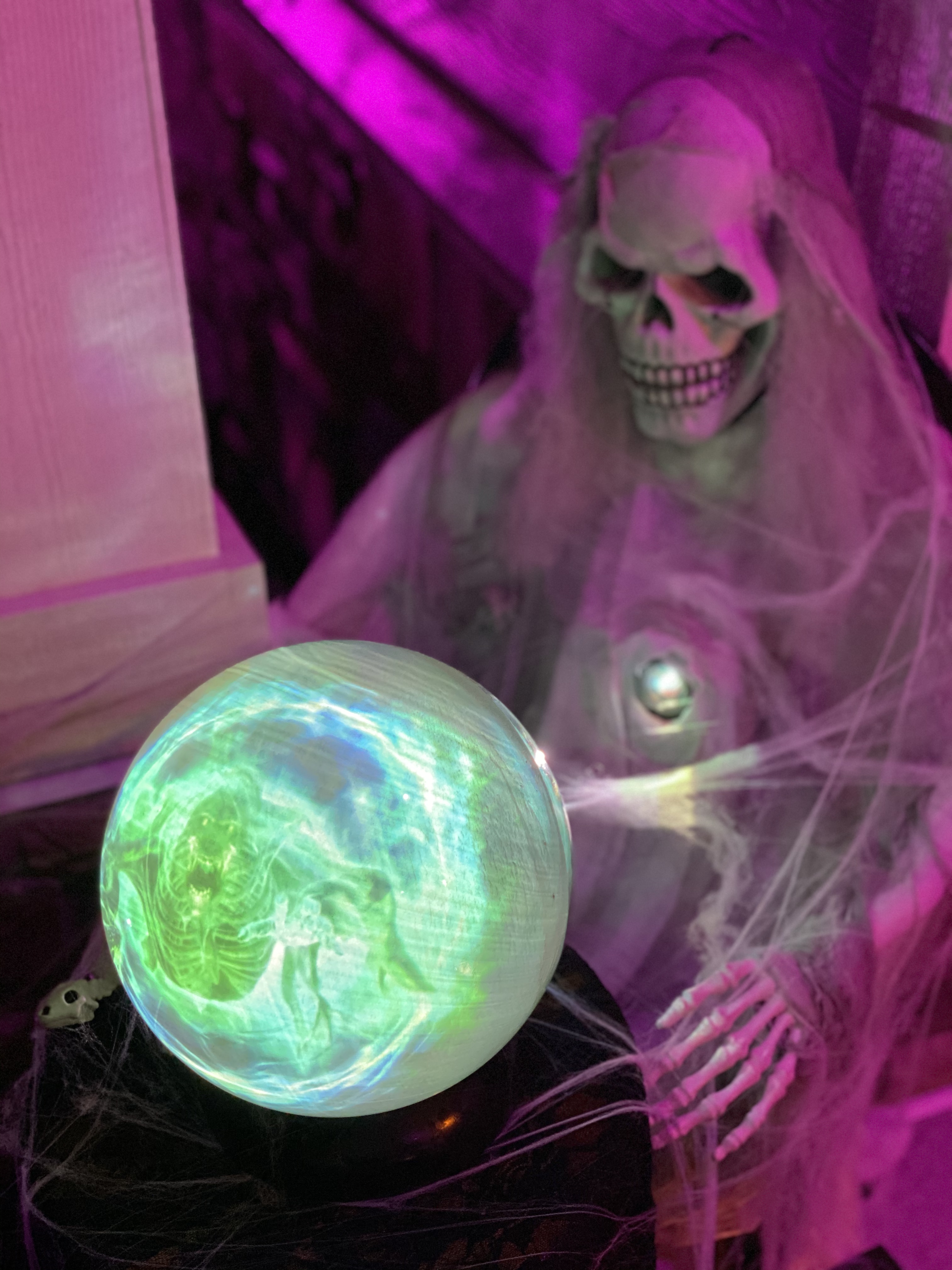 We stretched some spiderwebs around it to add to the spooky factor and it also helped to keep things in place.  This setup was so great for our Halloween front porch!  We had our classic singing pumpkins on the other side of the porch (another file from ATMOSFX) and together it gave the kids plenty of entertainment.  It's especially great for this year with COVID, you could do something like this for the kids to walk past even if you're not participating in handing out candy.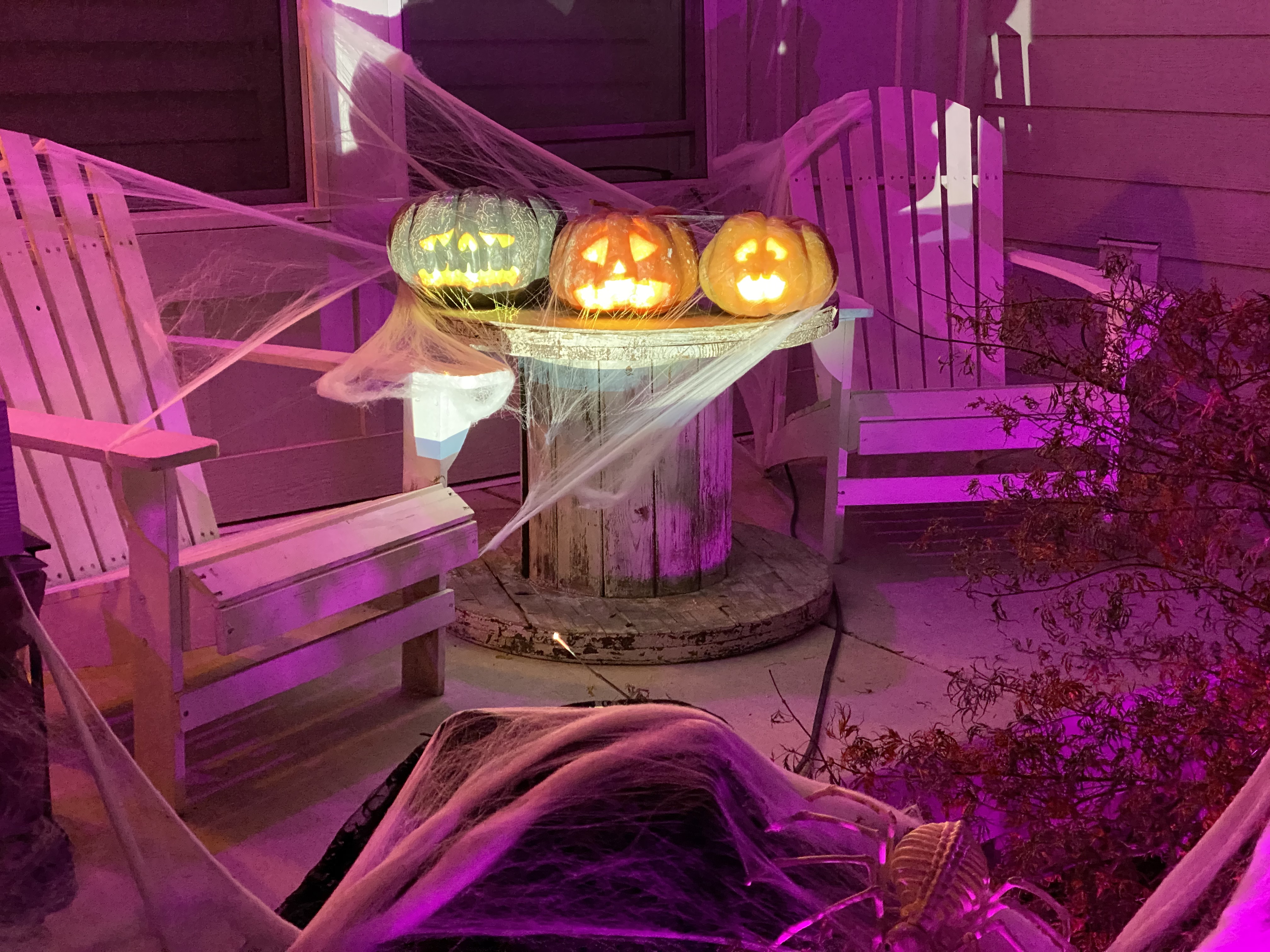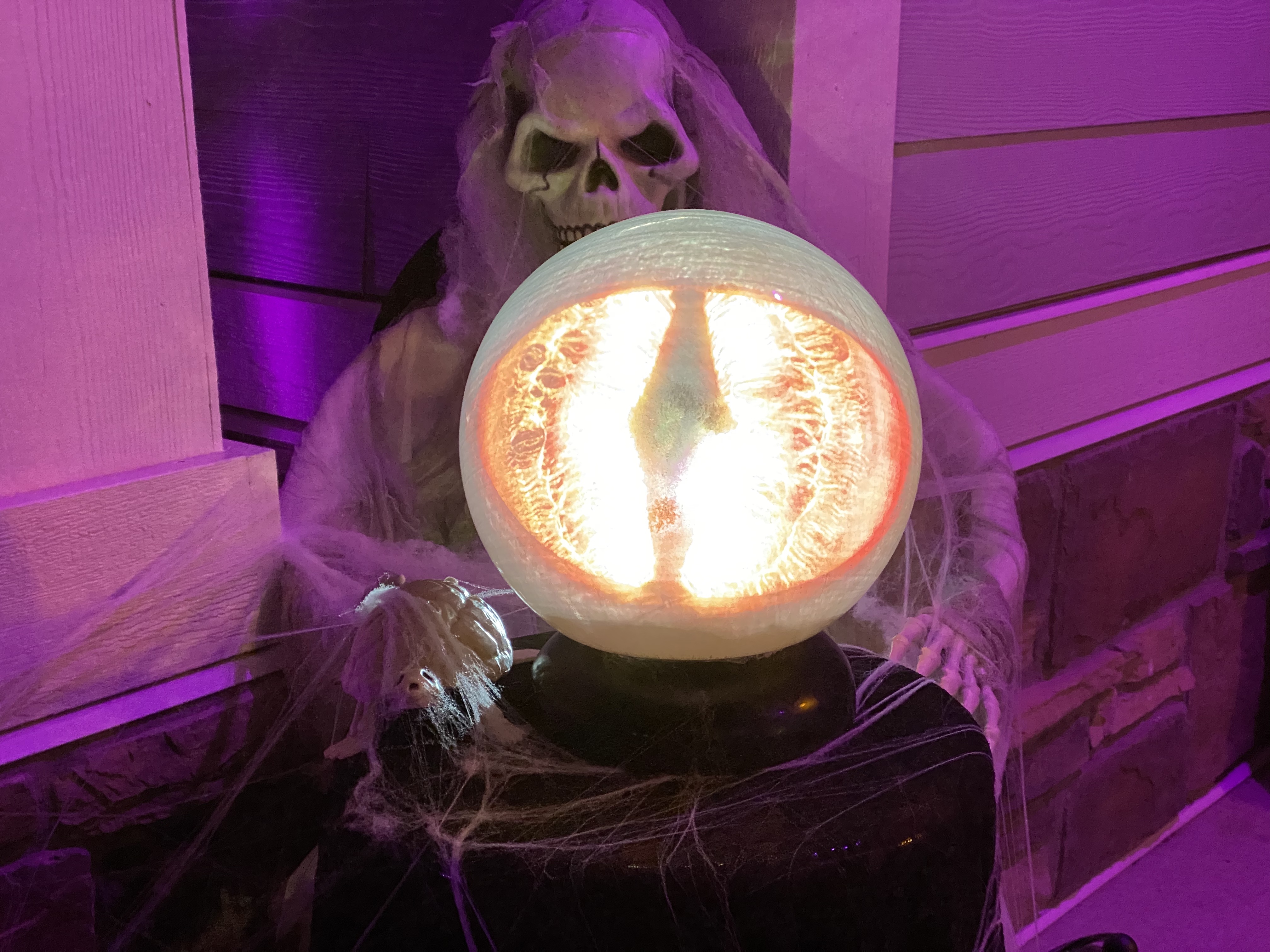 The whole porch was just so spooky and fun!  We used the landscape lights from Hue to change the atmosphere colors (and they cycled through several Halloween colors throughout the night), spiderwebs, candles in lanterns and Jack-o-lanterns, and of course the special effects.  It's the one time of year my husband gets really crafty!
Check out this video tutorial:

You can find some of these items on Amazon (affiliate links)