Joss & Main Holiday Living Room Refresh
I partnered with Joss & Main on this post, but all opinions are my own and I would not recommend items I don't truly love!
Man November has rocked my house!  And I don't mean that in a fun way.  Two of my family members tested positive for COVID so we are in quarantine, with those two in self isolation.  Which means I am the solo caregiver for everyone, including the two sickies.  Fortunately the two with COVID are not too sick and seem like they will recover just fine (whew!) At first I thought, hey now we'll just decorate for Christmas!  But it's a slow process, doing it by myself in between cooking all the meals, cleaning, and all the in between.  I decided to take a second to myself to look what Joss & Main had for a quick little holiday living room refresh.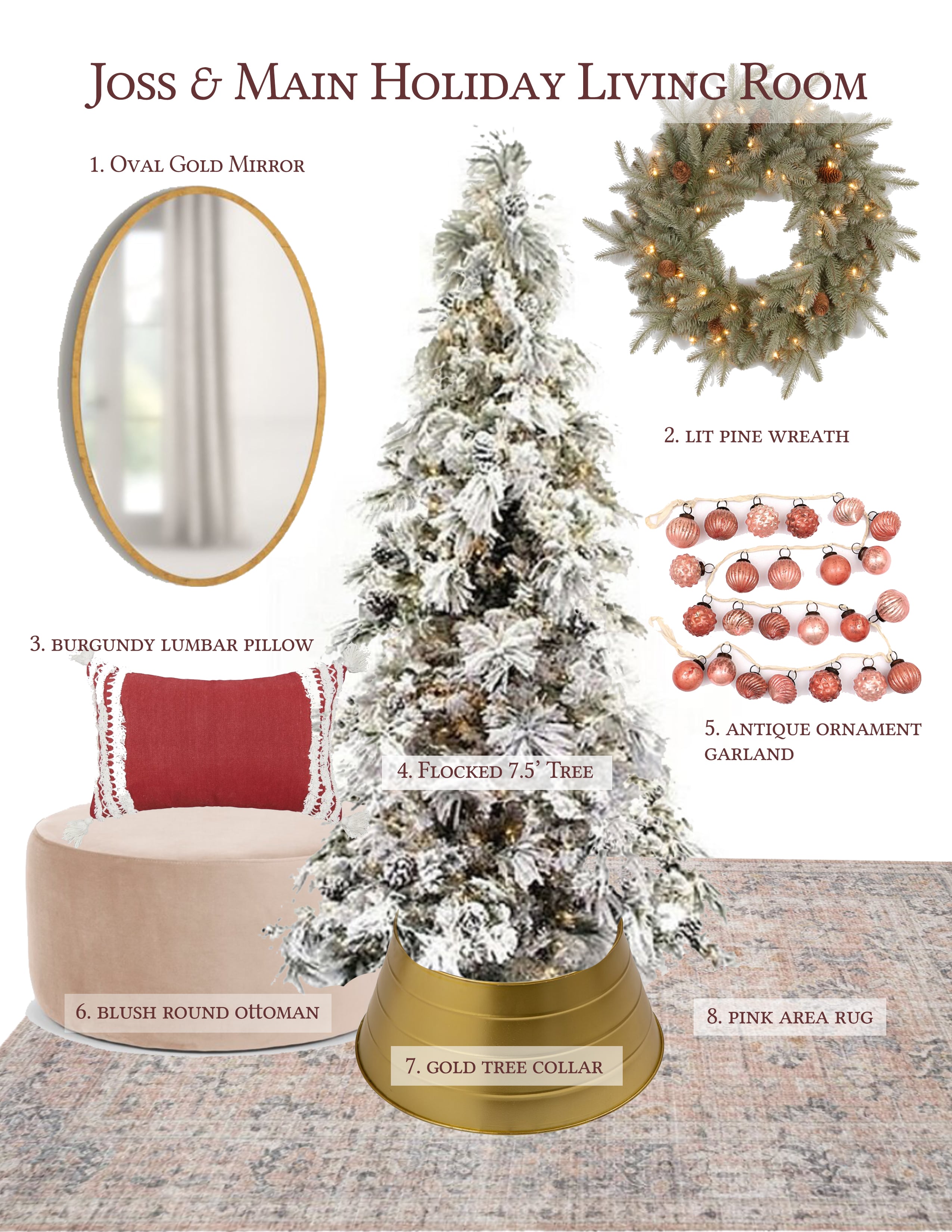 Oval Mirror |  Lit Pine Wreath  |  Burgundy Pillow  |  Flocked Tree  |  Ornament Garland
Round Ottoman  |  Gold Tree Collar |  Pink Area Rug
I found this gorgeous flocked tree which I really would love to put in my front room.  My current tree is okay, but when I pulled it out half the lights have gone out and it just seems a bit short for the space.  This tree is 7.5 feet tall (although you can buy taller versions) and I love the long needles and thick flocking.  I think it would make a bigger statement.  It's so pretty it barely even needs anything else to decorate it.
I'm still loving the blush color as well.  My front room has bits of blush and pink accents already and it contrasts so well with a dark paint (such as my front room built ins.)  I love this pink ottoman!  And the gold mirror!  Well basically I love everything in this mood board because if I didn't love it I wouldn't put it in here.  I also love the dark burgundy color contrasting with the pink.  As you can see in the photos below.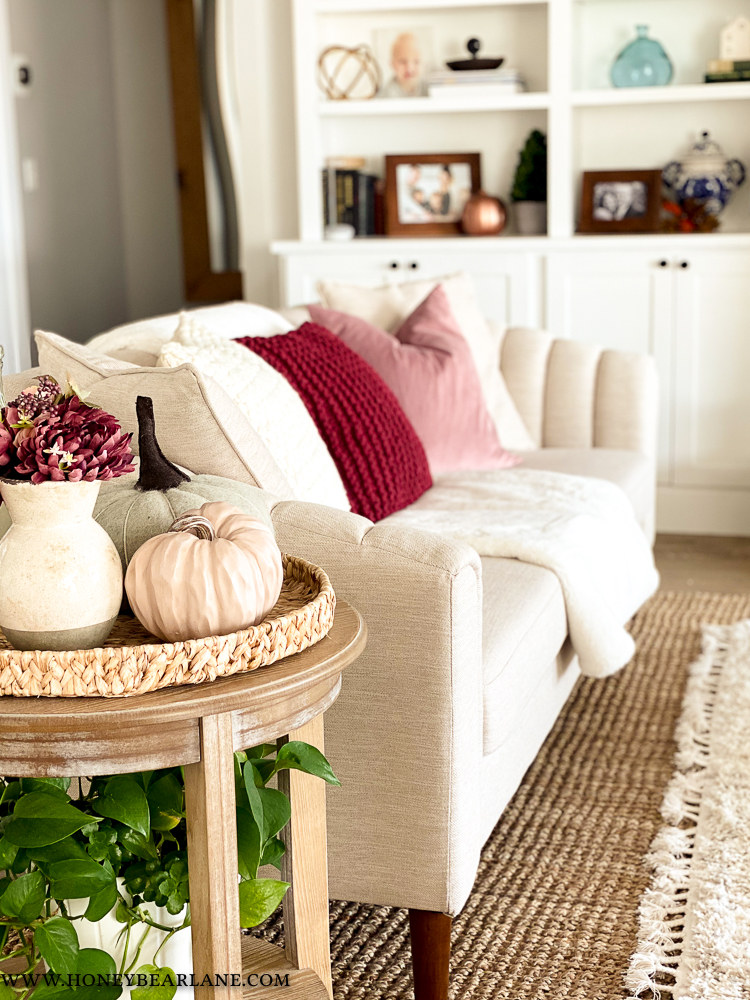 I'm thinking of getting that burgundy pillow in the mood board so I can have two of this color in my living room.  I will have little touches of pink on my Christmas tree, which will be mainly white, gold, champagne pink, and a little bit of red ornaments.  I already have a ton of Christmas red decor so it would be really sad to just not ever use it.  I actually love traditional red as well, but we will see what I decide to do.  Good luck with all of you doing holiday living room decorating!