How to Organize a Lazy Susan Cabinet
I always have big plans for organizing in the new year, but sometimes I get myself overwhelmed with just how many spaces I have to do.  So I decided to focus on just one spot that really, really needed it: the kitchen cabinets.  Some cabinets are fairly quick organize–just take everything out, decide what can stay and what can go, and then put it all back in a better order.  I did that with three of my lower cabs in about half an hour one day.  But when it came to my corner lazy Susan cabinet…oh boy.  I knew this would need some serious work.  So here is what I found to be the absolute best way to organize a lazy Susan cabinet.
Before: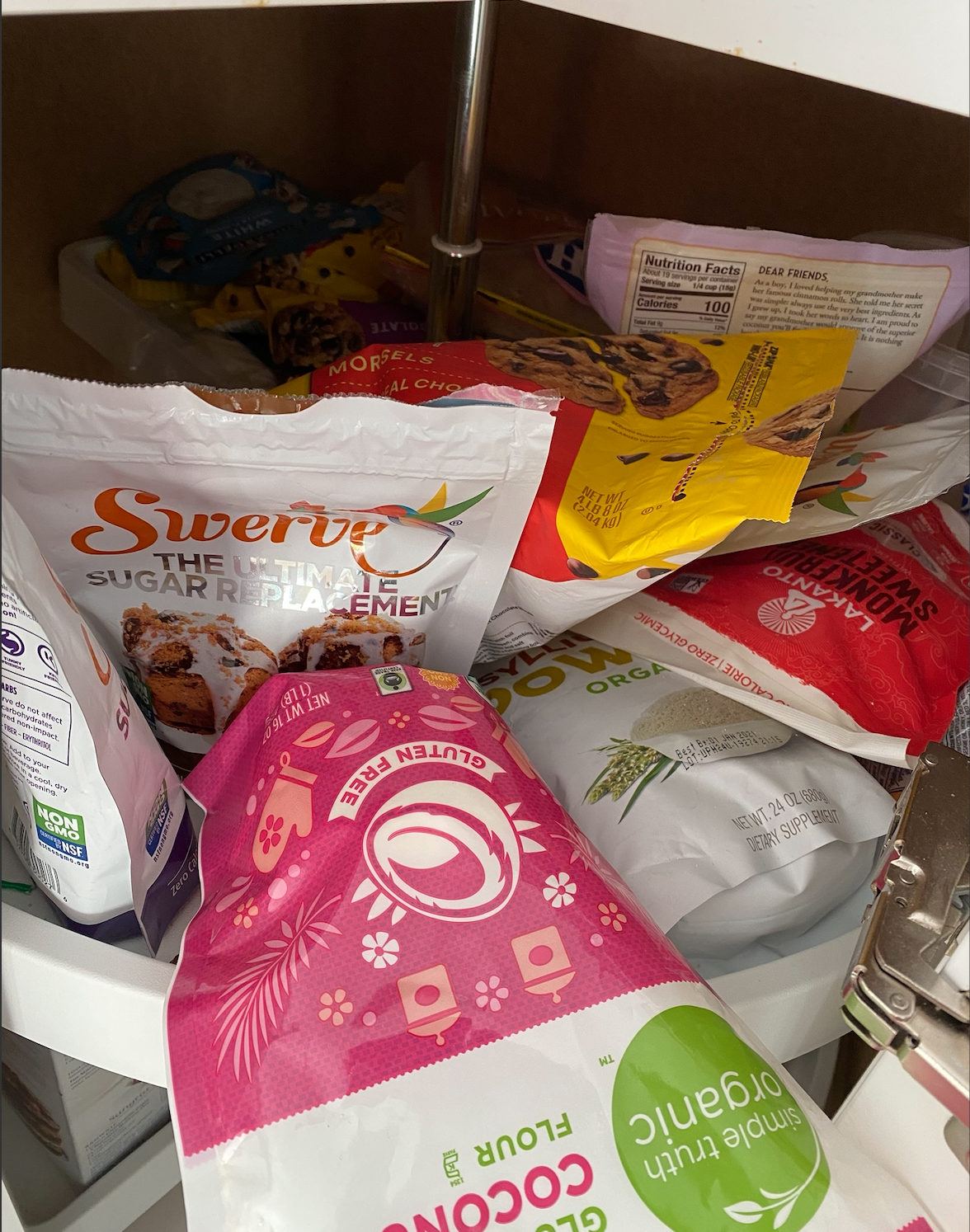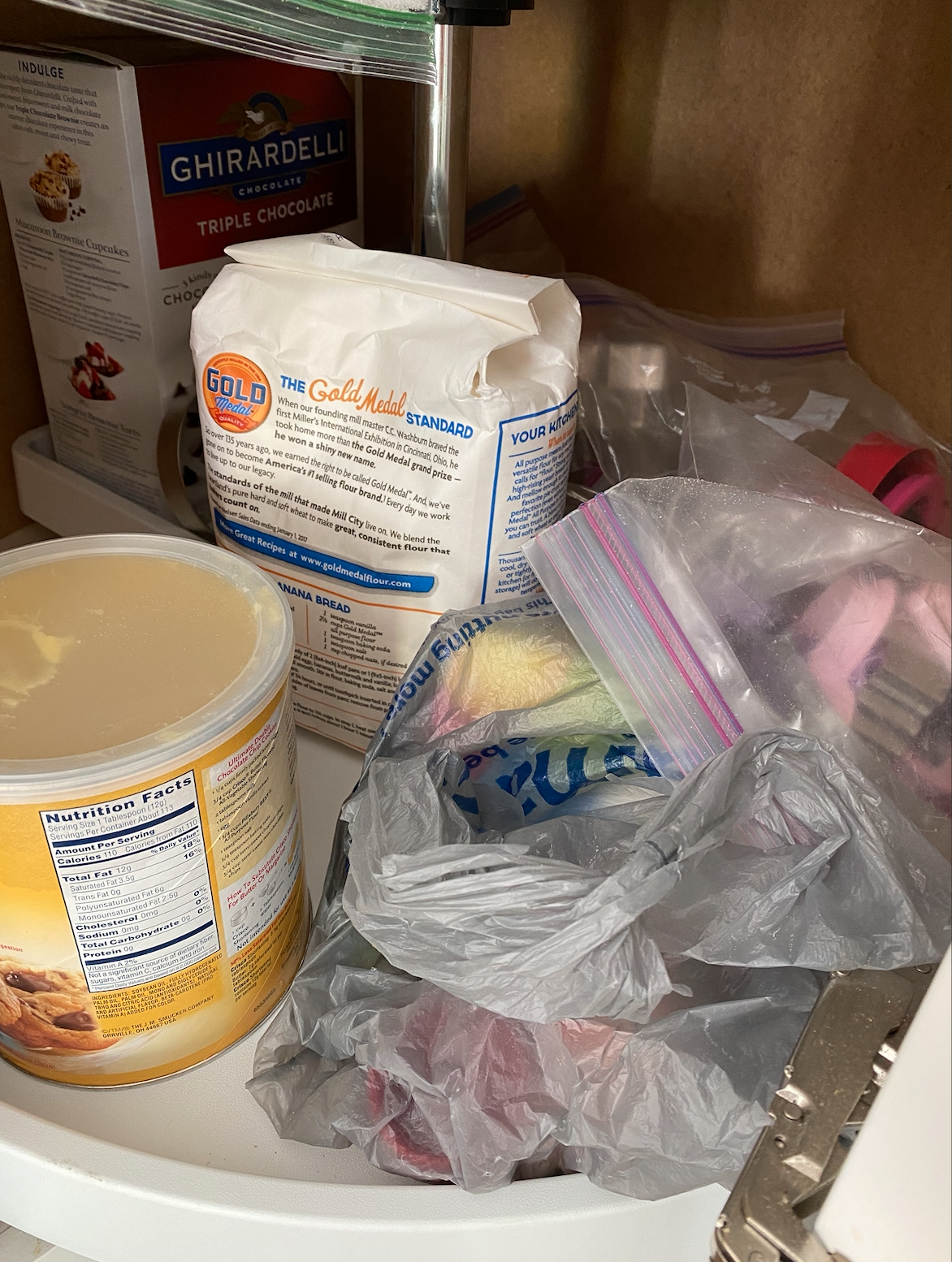 Yes, stuff is literally spilling out over the sides.  Random crap in grocery bags forgotten at the back of the lower turntable.  It is my secret shame.
The first thing I looked for were containers.  I needed something to corral all the little bags of miscellaneous stuff.  As I thought about various baskets and containers, they all had one big downfall which wouldn't really work in the round lazy Susan–they were all square!  Even circular containers wouldn't work.  I needed a wedge shape.  Once I figured that out, I searched online at a few places to see what I could find.  I found the perfect wedge shaped clear containers on Amazon! (Affiliate link) They are maybe a little pricey, but good organization containers always are.  But they last forever.  I got two sets of three, and it's perfect so far, but I might order one more in the future.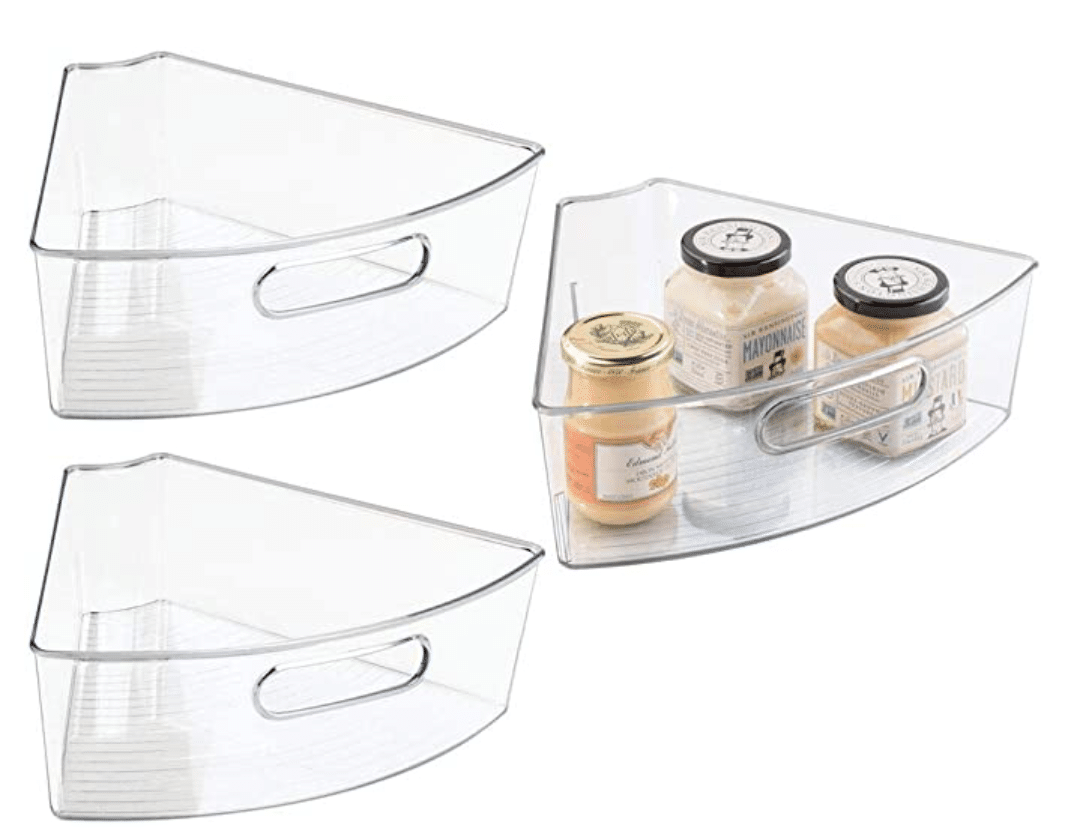 Once I got them, I cleared out the cabinet, removing things, throwing things away, and then wiping it down.  There were spilled chocolate chips everywhere!  What a waste.  As I sorted through everything, I mentally categorized as I went.
Related Post:  10 Steps to an Organized Pantry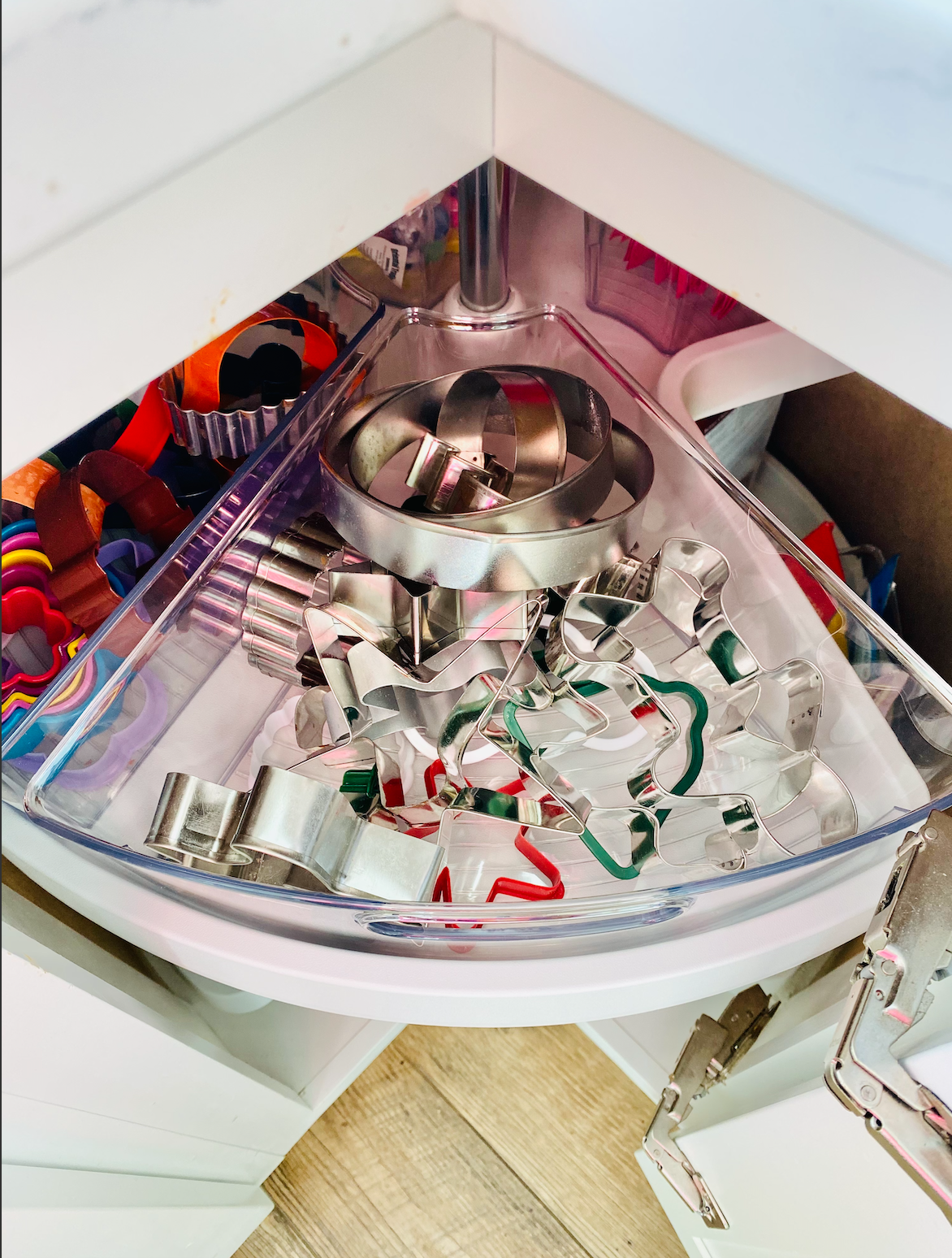 I filled each wedge with different categories of stuff:
Christmas cookie cutters
Other cookie cutters
Chocolate chips
Specialty Baking products (all those keto/paleo diet crazes I went through)
Party Supplies (including cupcake wrappers)
Napkins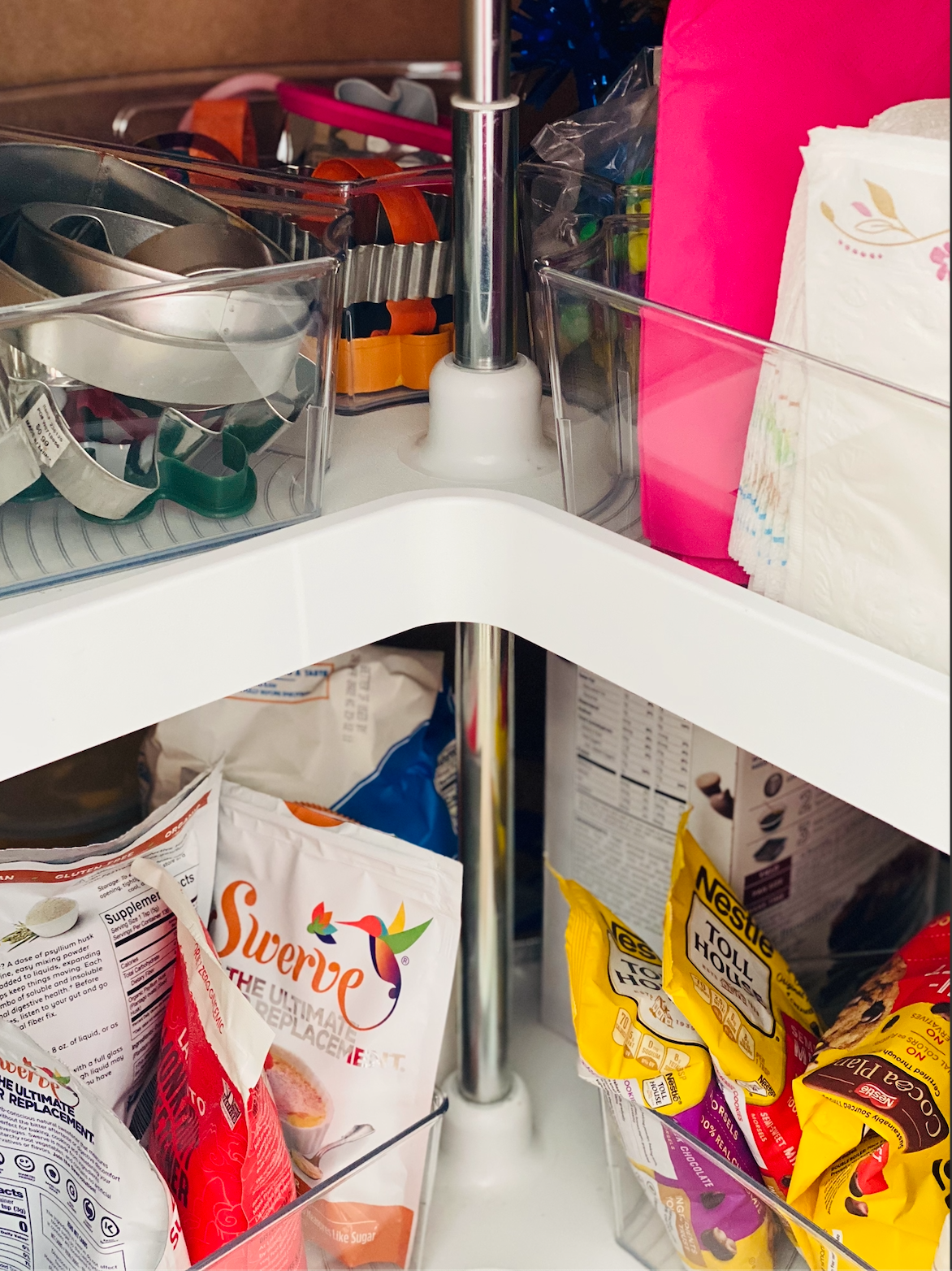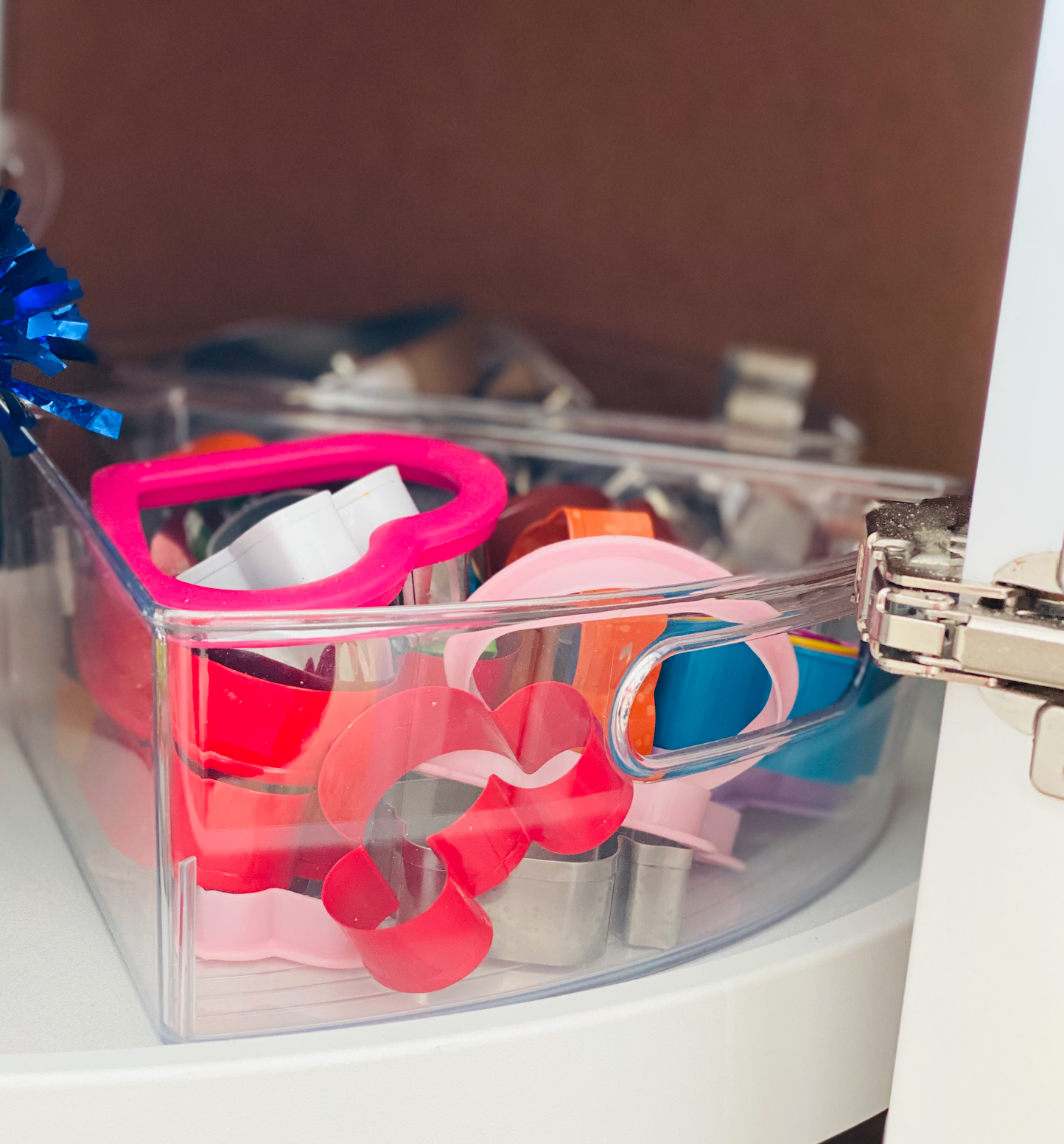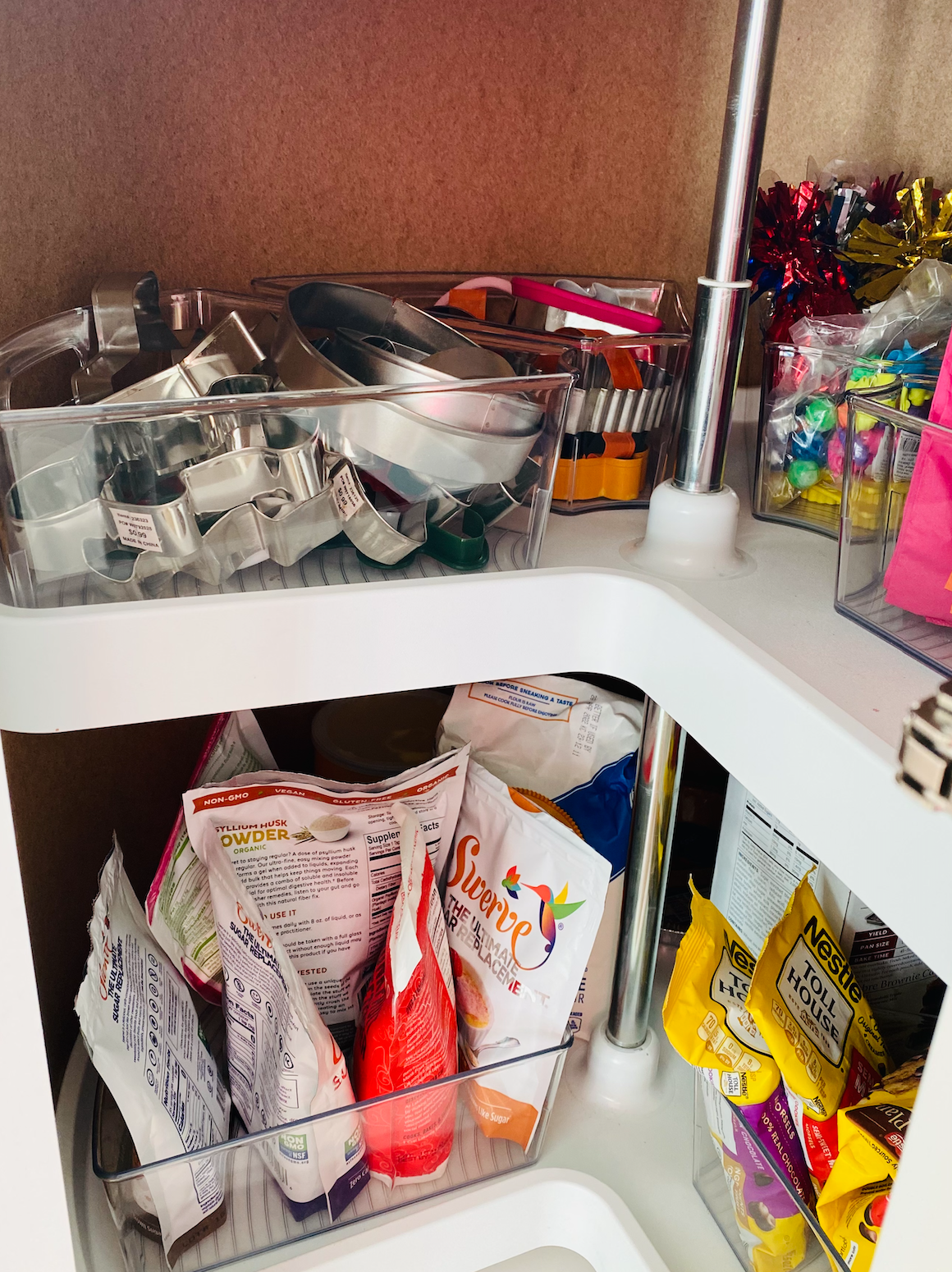 The best part about doing this cabinet organization was that I was able to organize another SUPER messy cabinet at the same time and move some of that stuff over to the lazy Susan since I had so much newly found space!  I have this other cabinet where I put things like plastic utensils, paper cups, etc and it was literally overflowing.  I was able to move all my napkins and party stuff from there to the lazy Susan.  Now that cabinet is SO clean and not at all full.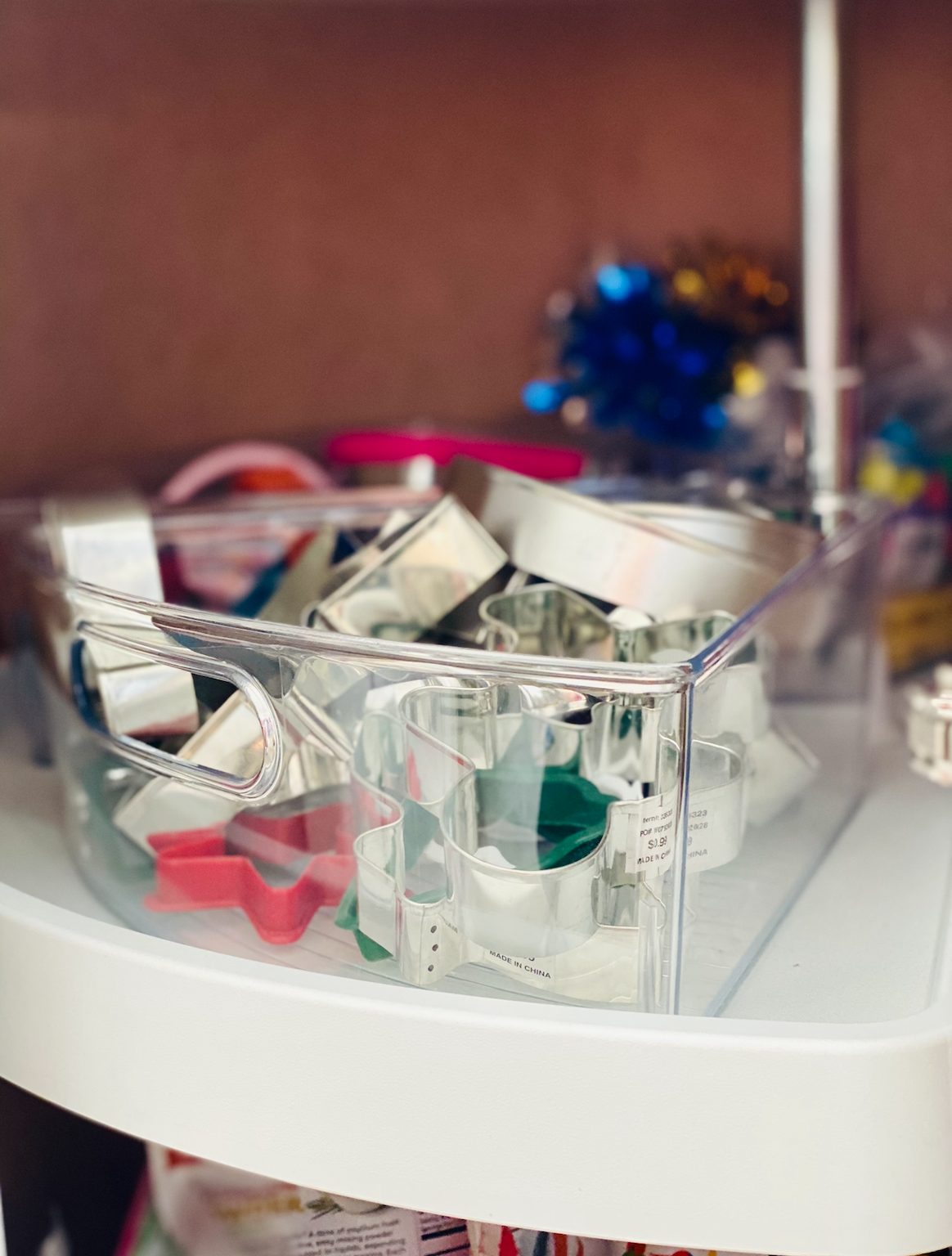 Since I only put two of the wedge containers on the lower shelf, I had some extra space for big items that don't really fit in containers.  Since there's not that many items, it will hopefully stay clean and orderly.  But all spaces have to be periodically organized and cleaned out.  It's so nice to be able to see what I have and what's not expired.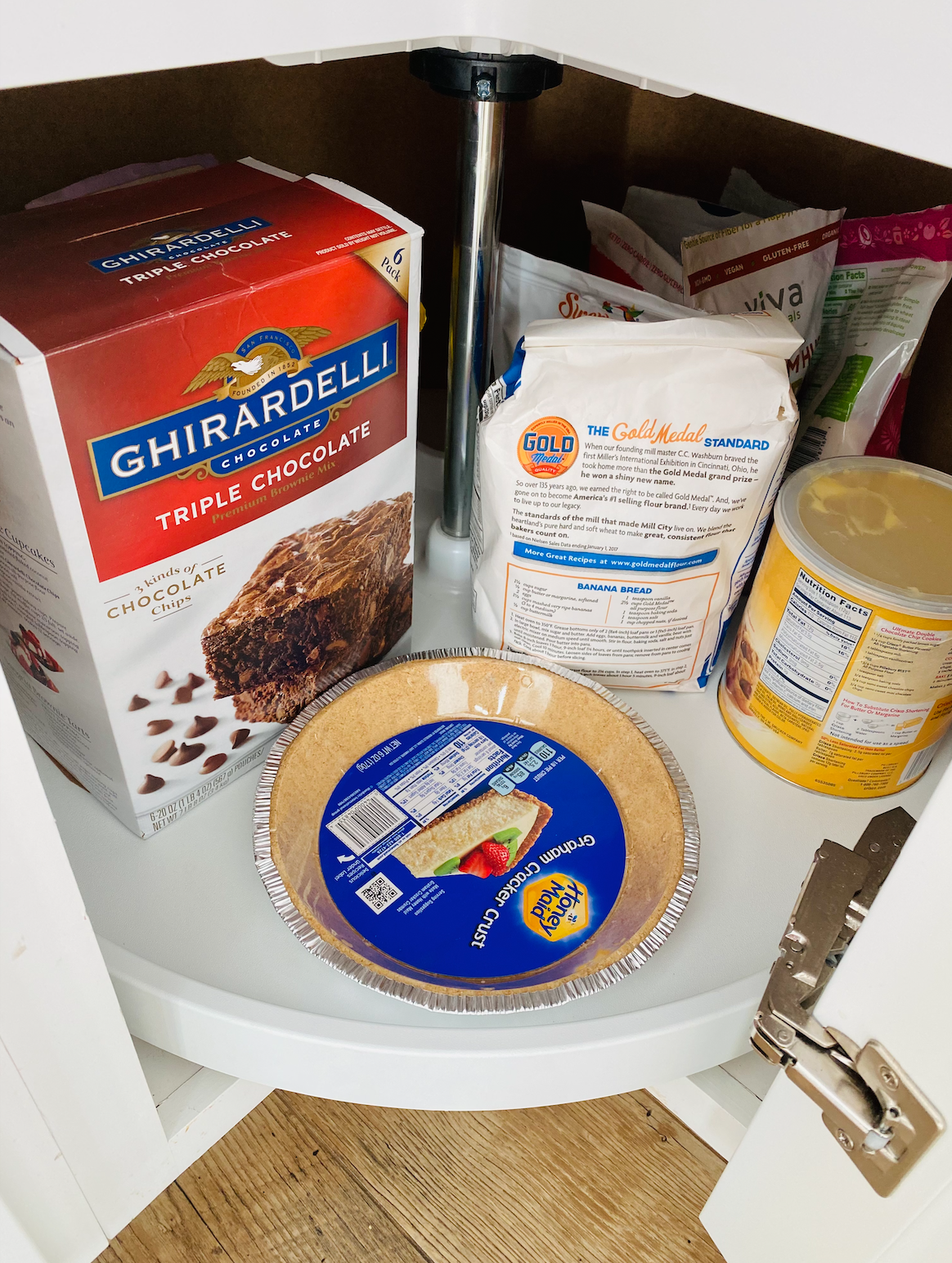 This post is pretty straight forward but organizing posts are always so inspiring to me!  I've been watching The Home Edit on Netflix and it's making me want to organize and get all the pretty clear baskets.
Here are some great organizational items from Amazon, including the fabulous wedge containers (affiliate links)