10 Outdoor Projects That Can Be Built in a Weekend
Hello my friends!  The weather is finally warming up and everyone I know is itching to get outside, including me!  I have so many projects that I've put on the back burner because I don't enjoy building things in a freezing cold garage, so I'm hopeful that the warmer weather will inspire me to get some things done.  My husband and I have a major deck rebuild in the works, so that is something that will take a lot of time.  However, it's nice to also complete little projects here and there–outdoor projects that can be built in a weekend.  Here are ten cool projects that will add so much to your outdoor game this summer!
DIY Raised Garden Boxes via Lovely Greens
I built my own type of garden boxes a couple years ago and maybe this year I will finally find time to post about it, haha!  Raised Garden boxes are really simple to build and one of the best ways to be successful at gardening!
X Leg Dining Table via Honeybear Lane
I built this dining table two summers ago and despite my best efforts, the top wasn't sealed and got ruined by the next spring.  I actually built a new tabletop for it this last summer from cedar pickets and sealed it and it did last a little better (we have some harsh winter weather!) So if you build this table, you would be well served to build it from good weather proof wood like cedar, teak, or Douglas fir.  And be sure to seal it!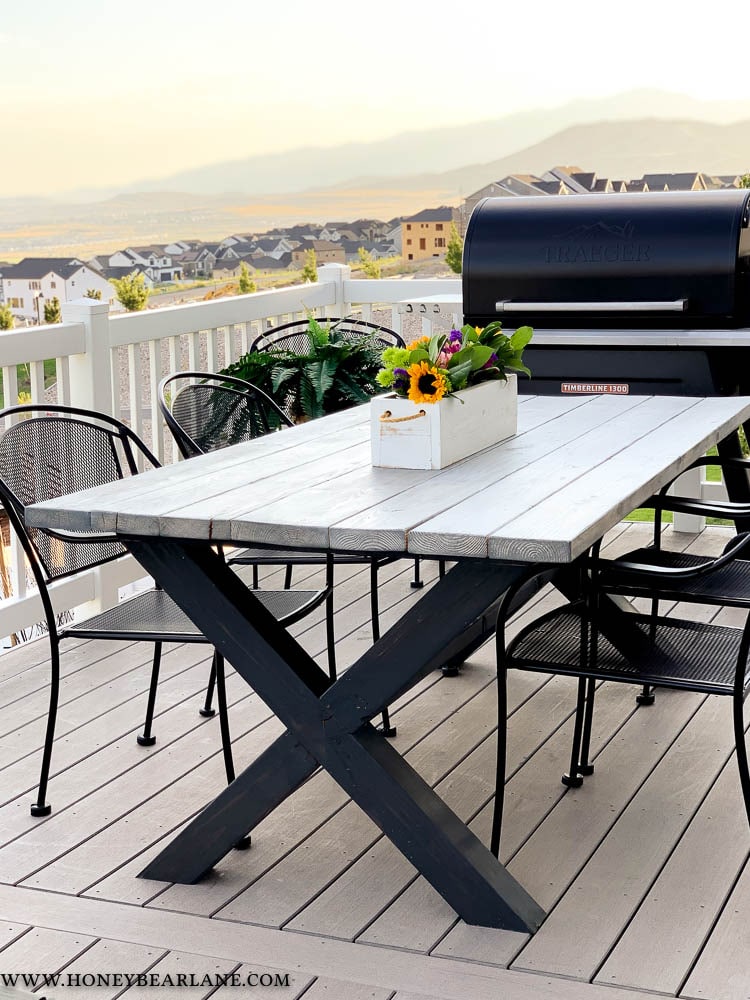 DIY Hammock Stand via Anika's DIY Life
I love the idea of having a hammock stand!  We don't have trees in my yard that would work for a hammock, as I'm sure many of you also don't.  But don't let that deprive you of lounging your summer days away!  Build this hammock stand from her easy instructions.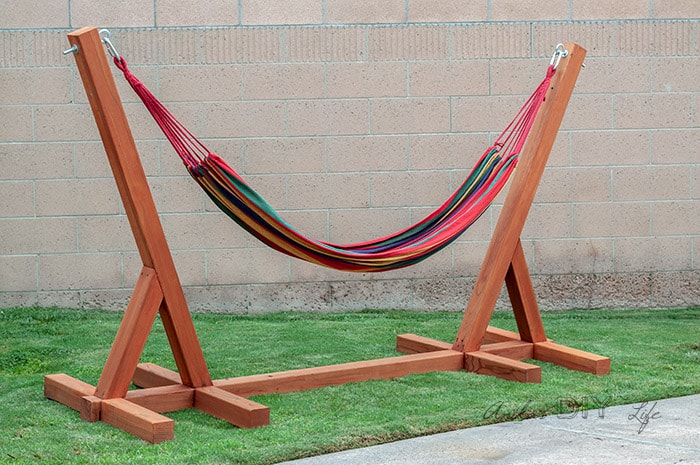 DIY Outdoor Furniture via Honeybear Lane
We have a great deck space, and in my early years of living in our new house, I really wanted the deck to be a place where we could enjoy hanging out and be comfortable.  I built these outdoor couches using the plans from Ana-White.com and they were super quick and easy!
DIY Scrap Wood Planter Boxes via The Inspired Workshop
I'm a huge fan of plants everywhere–inside and out, on porches and in the garden.  I feel like a little bit of tree just adds SO much to a space.  Planters are really pricey so I love the idea of building some from your scrap wood collection!
Cool Flower Tower via Honeybear Lane
Speaking of plants, many moons ago, I worked with The Home Depot on a project called a Flower Tower.  I followed their instructions but in my earnestness to have a beautiful picture, I overstuffed it with flowers–it was packed with no room for the poor flowers to grow!  I might just have to try this cool project again.  It's so unique!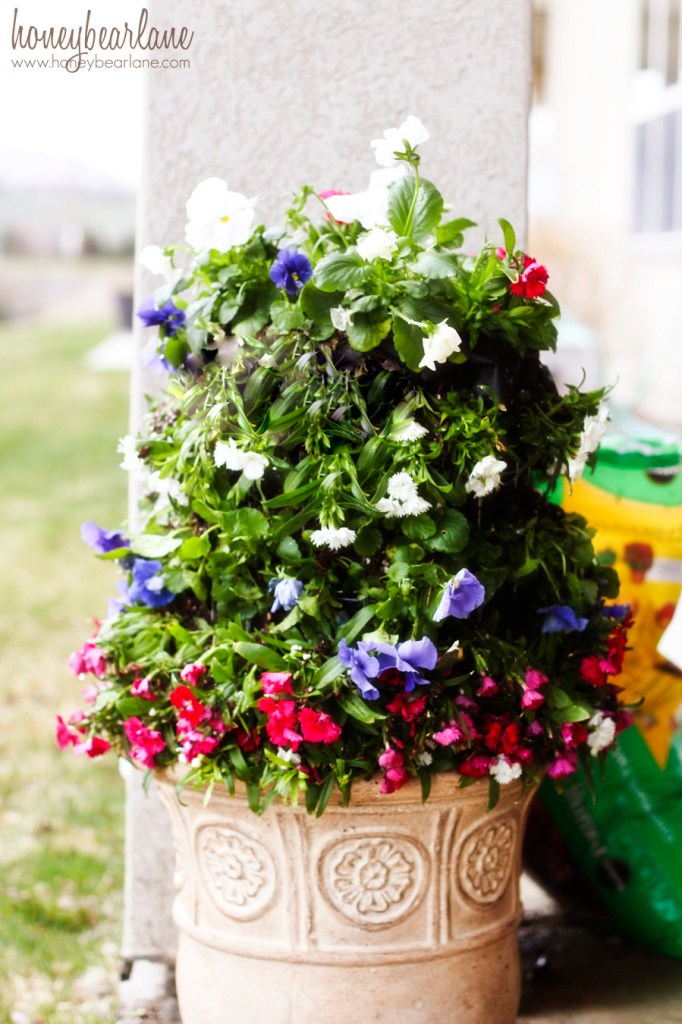 Kids Garden Bed from Upcycled Table via Refresh Living
How cool is this project?!  I love upcycling, there's just something so satisfying about giving new life to an old piece.  I actually did something really similar to an old table many years ago, but I built my planter liner from wood and it rotted within a couple months.  This uses a plastic liner which is so much smarter!  It's so cute too and makes it so easy for your little ones to take ownership of their own little garden.  Love love love it!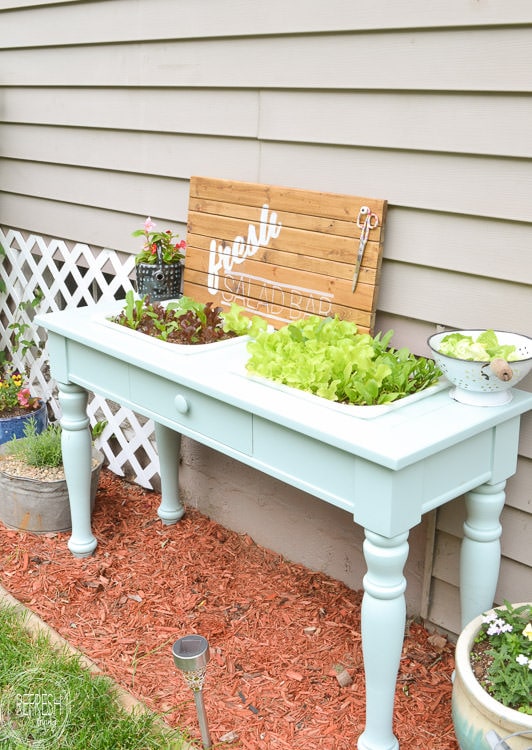 Chippendale Planters from Cedar via House Becoming Home
I was so blown away by the gorgeousness of these planters I went and read the entire post through, determined to make some for myself!  The wood is just such a pretty color!  This project takes a little more skill and precision, but it's one of those projects that makes you feel so talented because you took the time with the design.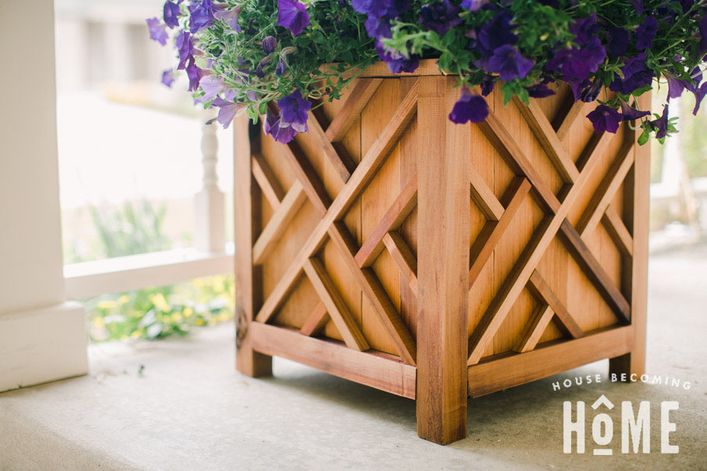 DIY Cornhole Boards via A Wonderful Thought
It's nice to have a beautiful space, but what about a fun place?  My kids have been begging to set up the badminton set and it's making me realize I should get them other types of backyard games.  I loved these pretty Cornhole Boards and what a fun little friendly game, perfect for a backyard BBQ.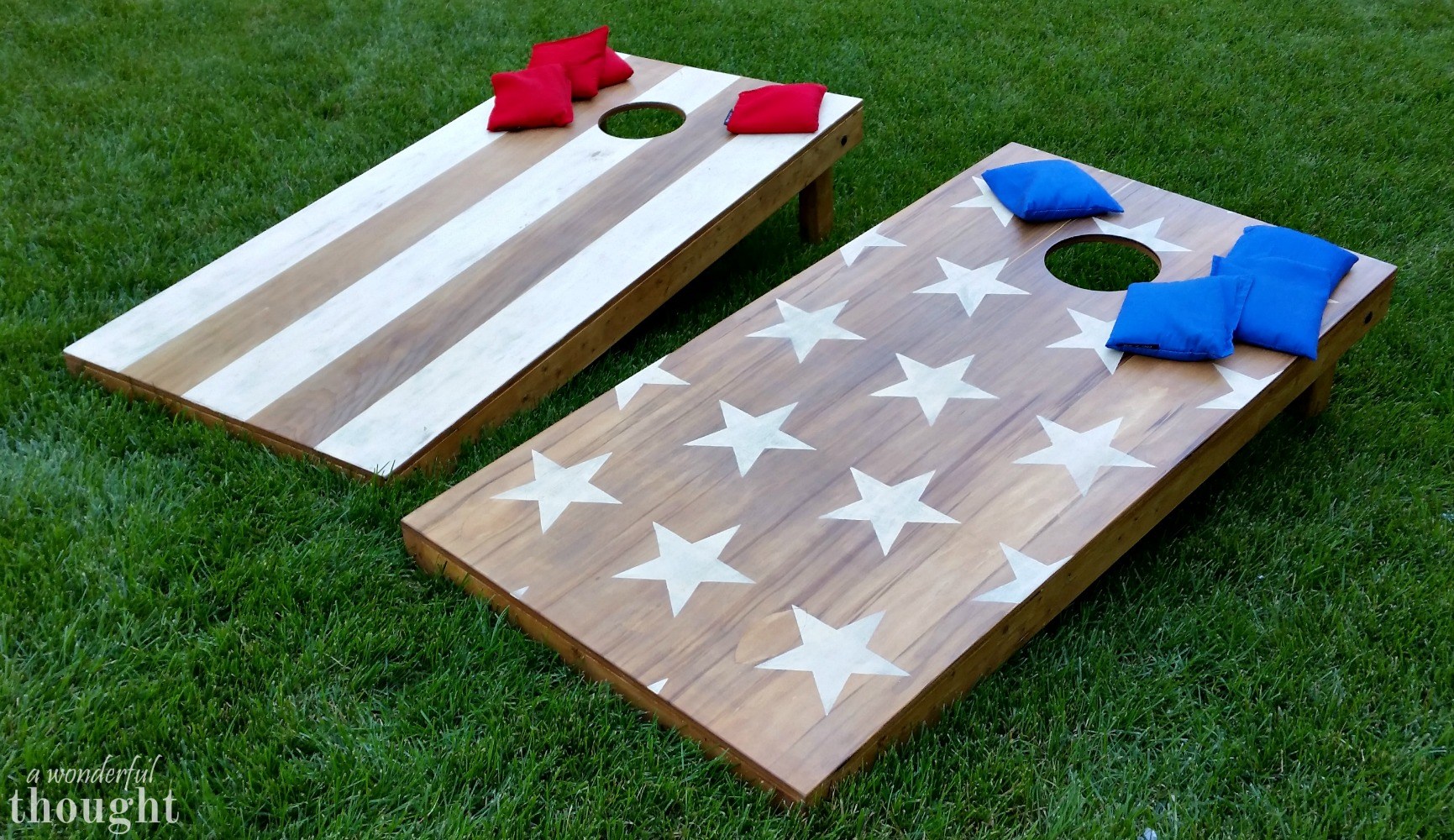 DIY Stone Planter Boxes via Honeybear Lane
These stone planter boxes my husband and I made actually took WAY longer than a weekend to finish, but most people aren't going to be building a ginormous set of three boxes like we did.  You could recreate these to a much smaller scale, and that is definitely something that could be done in one weekend.  The stone adds a different texture and color to the backyard and is incredibly durable without requiring any maintenance or upkeep.  We love ours!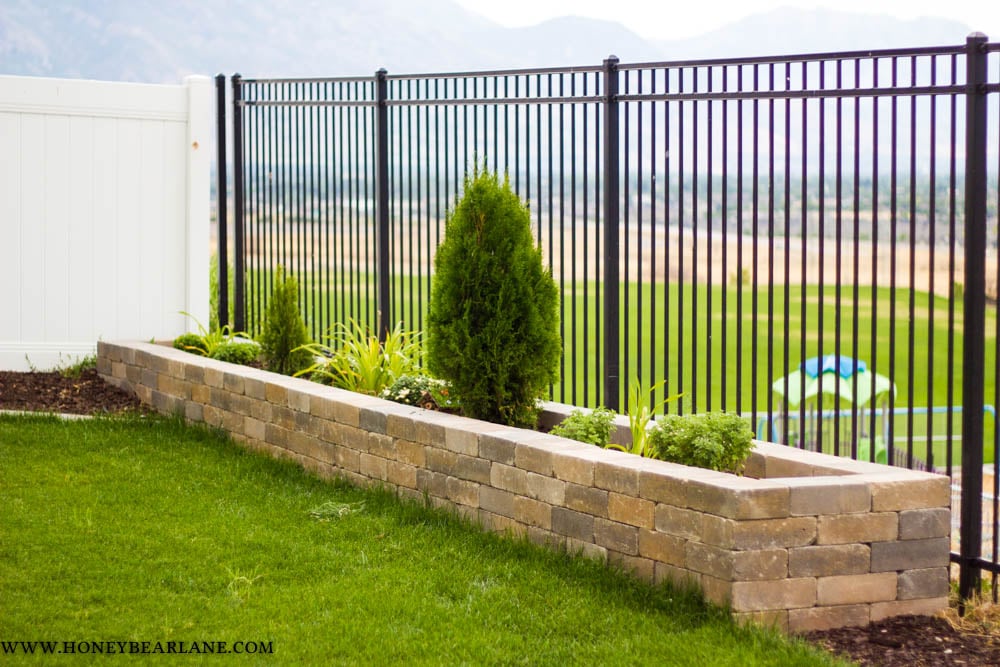 There are ten ideas for outdoor projects that can be built in a weekend!  I hope you feel inspired and that the weather is good enough for you to venture outside and get started on something!  Or feel free to pin any of these photos for the future.  🙂