Easy DIY Boho Light Shade Swap
This post contains affiliate links, read my disclosure here.
Want a quick way to update your pendant without rewiring an entirely new fixture?  Here is a super easy DIY Boho light shade swap you can do in literally 20 minutes.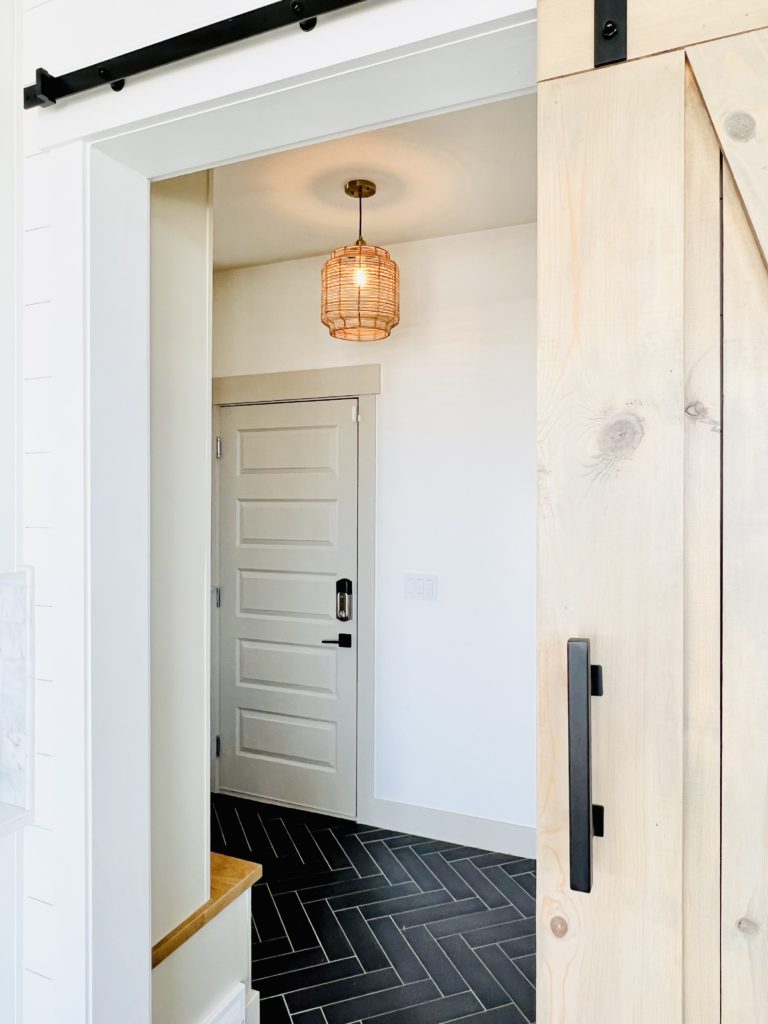 Good news–I'm finished with my newest mudroom lockers!  I've been working on this project for like six months because I could only work on it here and there.  Once I finished them, I realized I needed a new pendant light cover for this space…the glass ones I bought used from a neighbor were looking so dusty and one was chipped and I just wanted something different.  I thought of those cute boho basket light shades, but you can't really find just shades and I'd have to spend a fortune for a whole new light.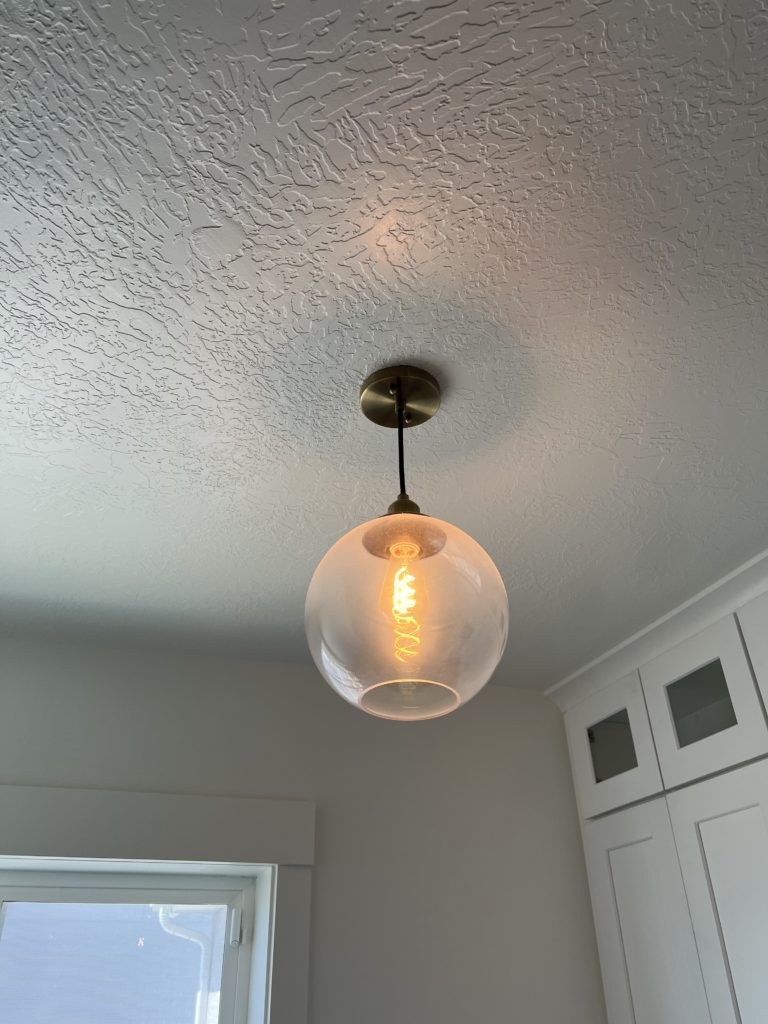 Since I already had a basic pendant light bulb, I knew if I found the right basket at some home decor place, I could DIY a new pendant light shade without the need for rewiring an entirely new fixture and paying that extra cost!  I went off to Target and Home Goods and ultimately decided on these outdoor lanterns from Home Goods that were about $30 each.  Here is a link to similar ones I found on Amazon.
Once home, I had to figure out the best way to get these to slip over the bulb attachment and stay put.  I decided that all I needed to do was remove the handle and use the existing loops to string some wire across the top, where the bulb attachment would slip in between either side of the wire and say in place with tension.
Removing the handle was easy enough–I used two sets of pliers to pry open the handle loops and slip the handle off.  If you've ever made a necklace and opened up a jump ring, it's exactly like that.  You pull either side of the loop end away from each other.
After removing the handle, I used some wire I had on hand and used the pliers to wrap it around the existing loop several times so it was secure.  I looped it through the other side, then came back and tied it off by wrapping it around again.  It was pulled fairly taught, with enough space to slip the bulb attachment through and have it not come back out.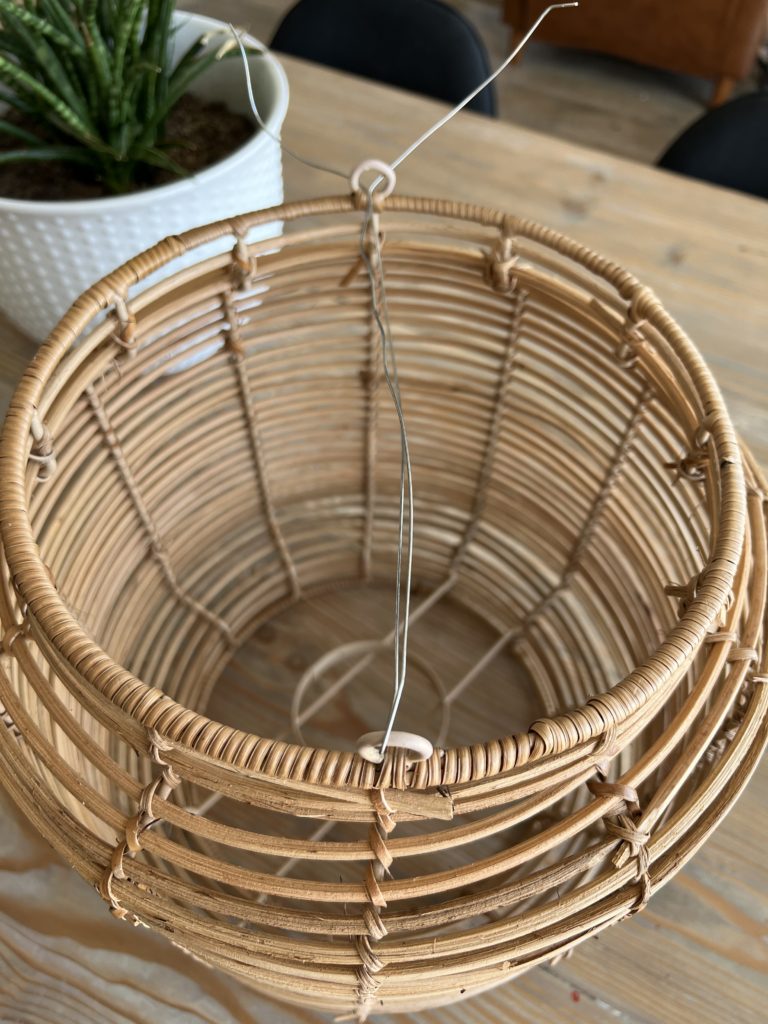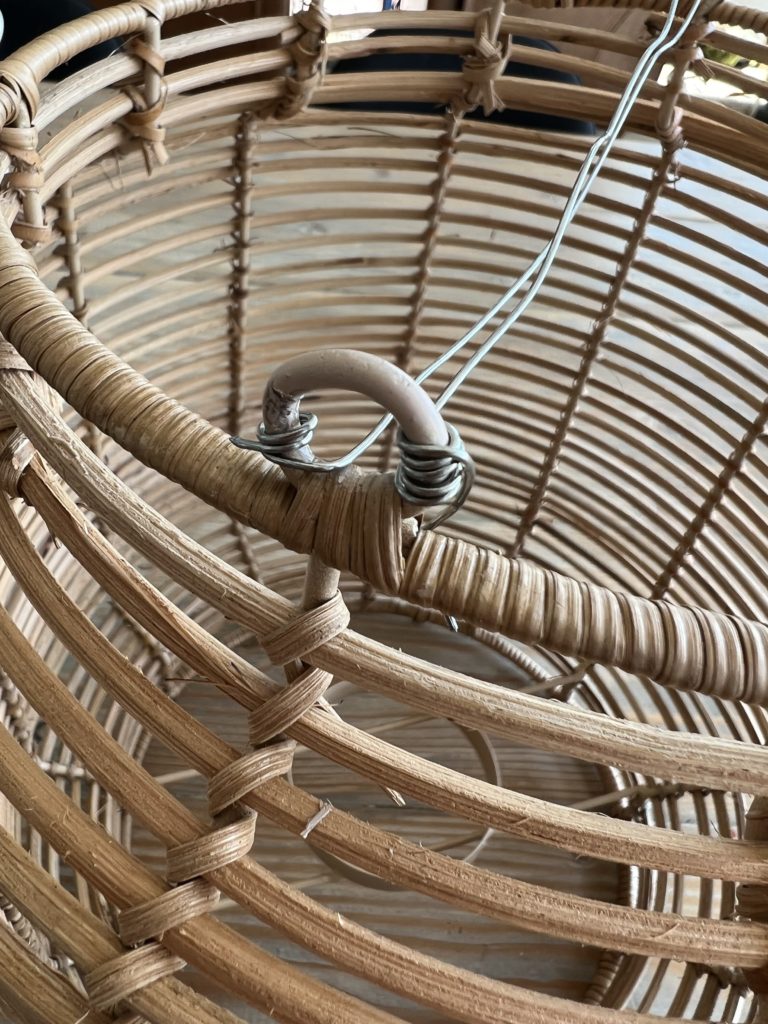 After the wiring was done, I simple removed the bulb and glass cover, then slipped the new basket shade over the bulb attachment .  I had to balance it evenly but no one will be touching these so I'm not worried about them becoming lopsided.  I pinched the wires back together as best I could to help keep it tight.  And done!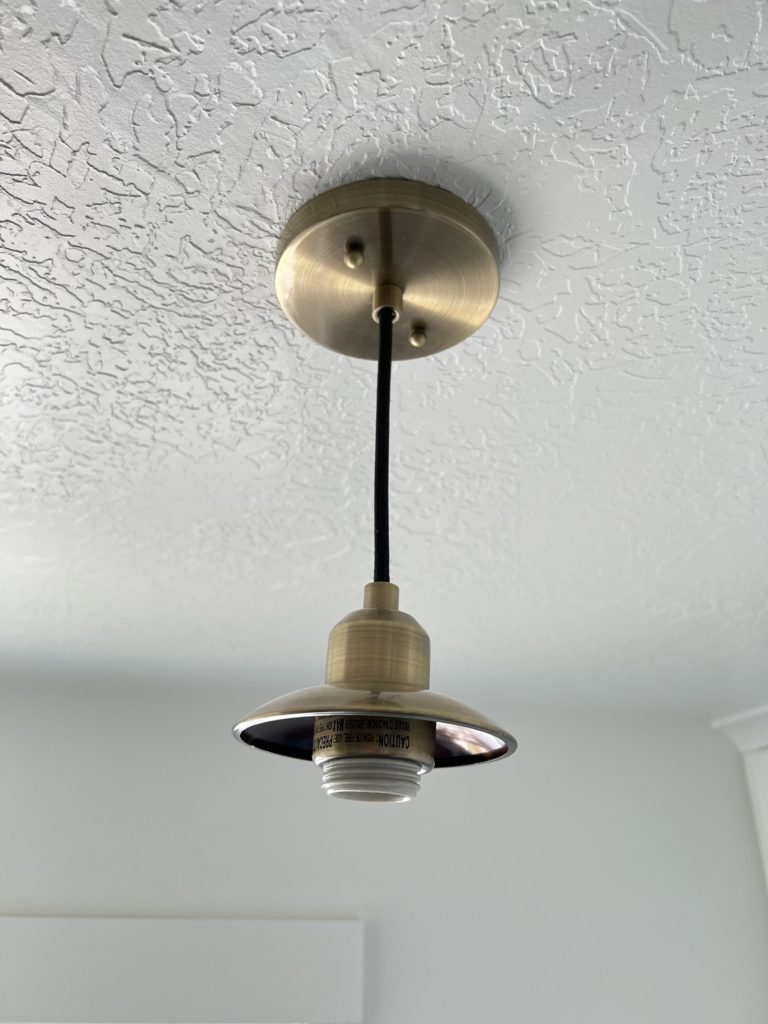 This DIY Boho light shade swap was such an easy and cheap fix to update my lights in my mudroom and I love how it turned out.  I'm getting ready to share the entire locker project with you soon so check back!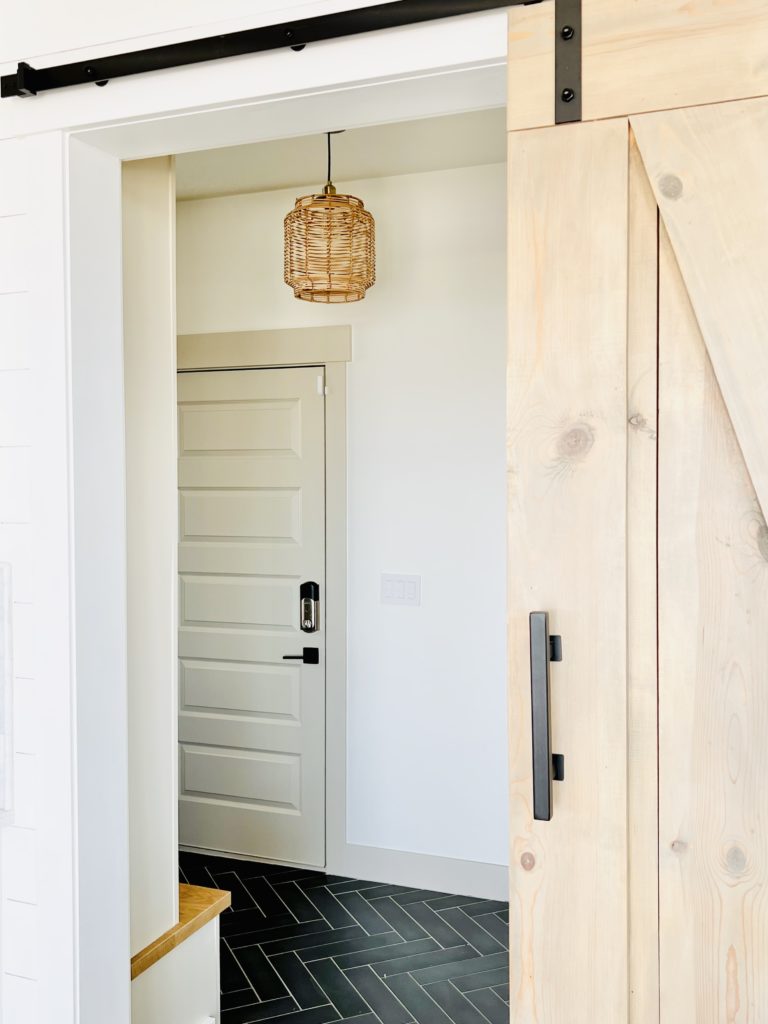 Check out these other DIY lighting projects I've done:
How to Make a Corded Lamp Look Hardwired
How to Install Island Pendants