Transform your Bedroom with Bamboo Bed Sheets
My bedroom has always been a retreat space for me.  There's nothing I love more than to go in my bedroom, shut the door, and climb into my bed.  It is a place of quiet, rest, and relaxation.  I've designed my bedroom to have everything it needs to promote a good night's sleep.  That is, I thought I had everything until I got the chance to review Gökotta's bamboo bed sheets and realized that they upgraded my bed and sleep big time!
Quality Bamboo Sheets Make a Big Difference
I have purchased a lot of poor quality sheets over the years which have ripped or lost elastic, or just not been very soft and cozy.  I didn't realize the difference sheets could make in a good night's sleep!  When Gökotta sent me a bamboo bed sheet, I was blown away by the quality.  These are, hands down, the softest sheets I've ever felt.  They feel like silk, but unlike silk they don't trap all your body heat and make you sweat.  I got the bamboo bed sheets King Size, and they are just perfect.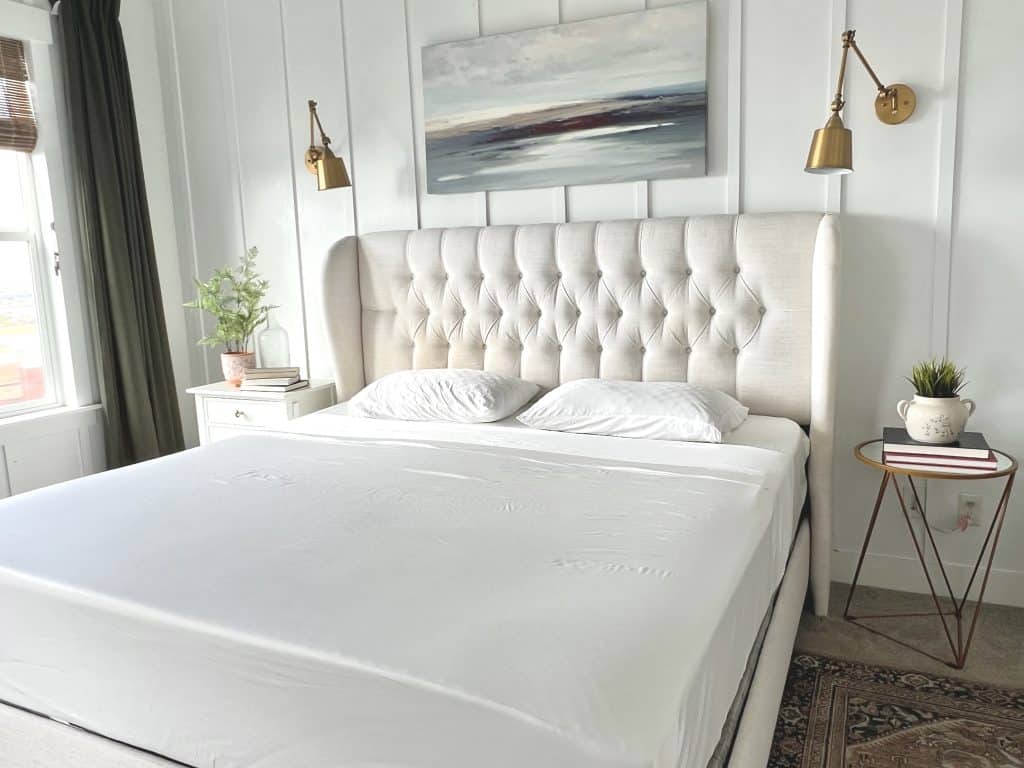 best features of a Bamboo Bed Sheet
Super soft:  I love climbing into my bed at night and feeling this material on my skin.
Extra elastic around corners:  They have these thick elastic loops at each corner to ensure the sheets never pop off the mattress. I love this feature because it seems like it's always my corner that is slipping off!  So nice that I don't have to adjust this every morning.
Cooling & Breathability:  Especially in the heat of the summer, this is such a great feature of these sheets.  You don't find yourself kicking the blankets and sheets off at night because you're getting too hot.  Somehow it always stays slightly cool.
The Color:  I know this is a bit arbitrary, but I actually really love the color of the sheet–I got the cream color.  I almost always buy white sheets, but I love the warmth that the cream color brings to the space.  It's like the sheets can be warm while staying cool.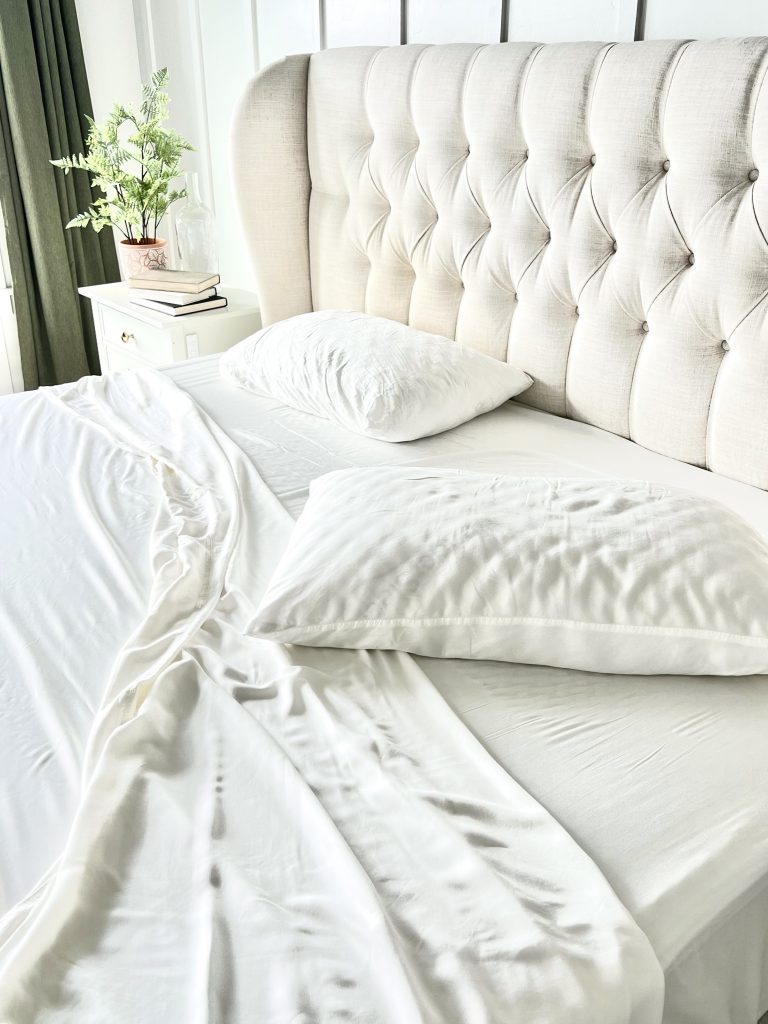 Promote Peace and Relaxation for Good Rest
Soft pillows and blankets:  I always have several pillows and blankets on my bed so we can surround ourselves with softness and comfort.
Black out curtains:  I didn't always have them, but there's nothing like a completely dark room to make you feel like a bear in hibernation!
Soft light lamp by bed: It's so nice to have this kind of ambient lighting that is dim and soft to help you move into a relaxing head space.
White noise:  We have an air purifier in our room that makes a quiet white noise and that has actually helped to drown out other little noises the house makes.  I prefer sleeping with this now.
Cool temperature:  You always want the room to be a little cooler so that snuggling under the bamboo sheet and blanket warms you just the right amount.
Earplugs:  I have been using ear plugs since I was 18 and lived in my parent's basement.  My mom would get up and make breakfast at 6 am every day and I could hear every step she took above me!  I like the feeling of blocking out every noise and it especially helps since my husband snores sometimes.
Comfortable sleepwear:  You have to wear clothes that are soft and thin with nothing too tight or restricting!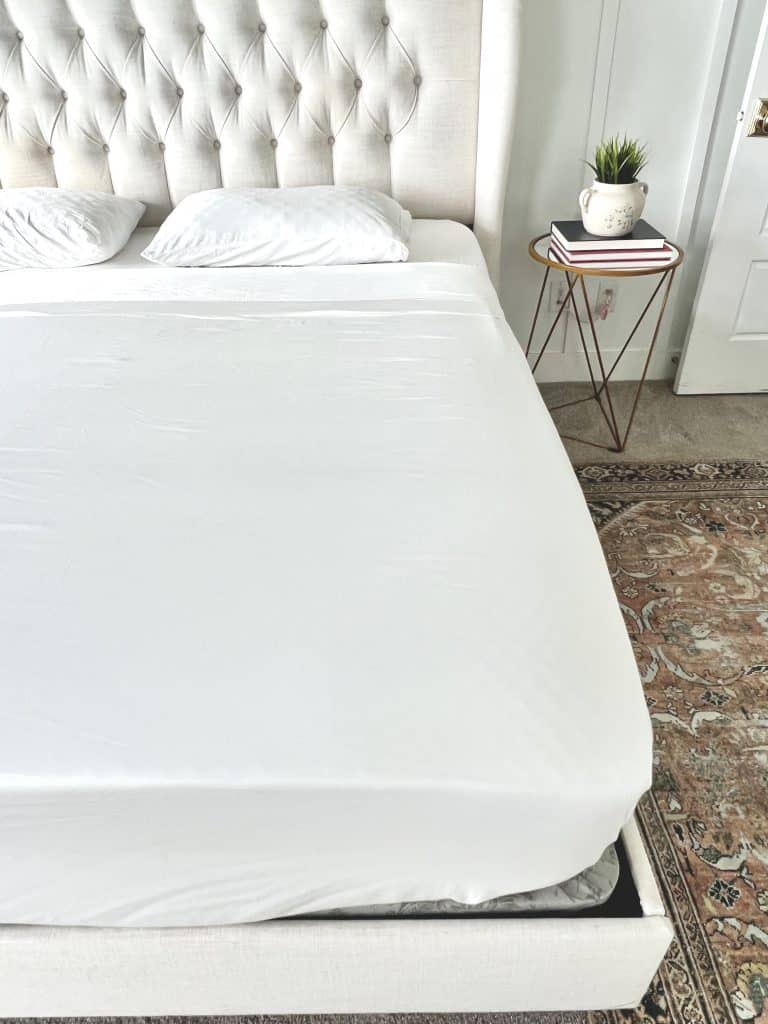 Overall, I am very happy with my Gökotta Bamboo bed sheets and I'm sure they will last us a very long time.  You can get yours on Amazon using this link and the code 10HONEYBEAR for 10% off! These would also make such a great gift for anyone!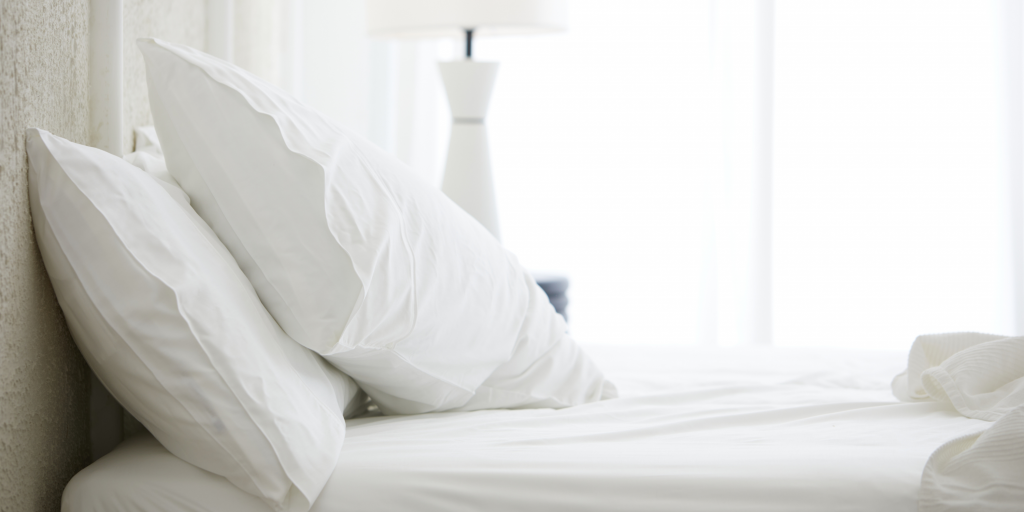 Code eligible for 10% off on all sizes and colors of 4pcs set in the Gökotta Amazon store , effective August 11-November 11 2023