Pinwheel Quilt and Pebbles Free Motion Quilting
Enter the Whimsy Couture Pattern Giveaway Here!!
**********
I finished my quilt!!  I'm so excited to show you because I'm THRILLED with how it turned out.
Here is the finished result:
My favorite part is the way I quilted it.  I free-motion quilted it on my sewing machine and it only took a couple of hours.  I was Pin-spired by this Pinterest: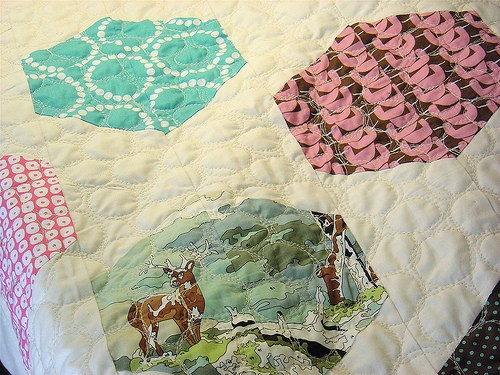 Do you see the circles?  She calls it "Pebbles" although I feel like a more appropriate name would be "Bubble wrap" because that's what my quilt reminds me of.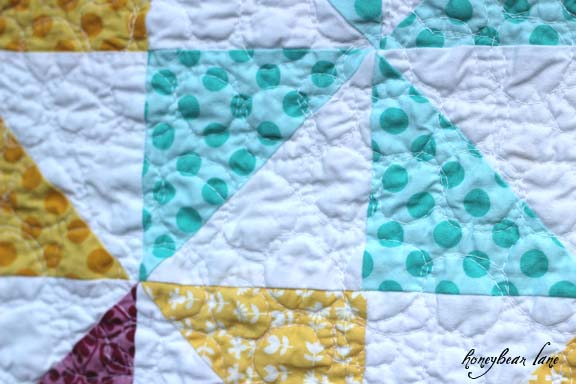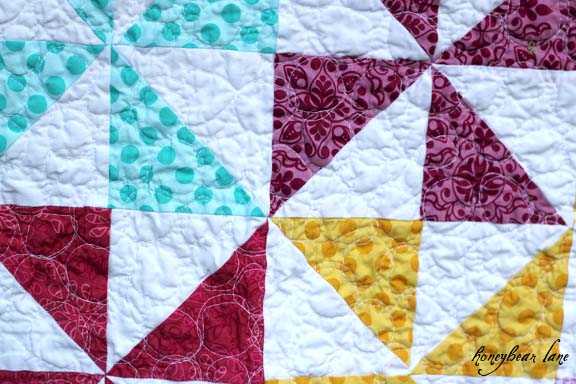 So a couple of things:
1) I LOVE the way this style of quilting looks.  2)  It's nice to do when you only baste with safety pins (rather than spray and safety pins which I usually ALWAYS do because it's foolproof) and 3) this style uses a TON of thread so be prepared with a bunch of pre-loaded bobbins.
Overall I'm really happy with this quilt.  It didn't take too long and turned out very cute.  And I'm so happy/excited/relieved that I finally perfected my machine binding method.  It's been a long journey but now I get a perfect or nearly perfect binding every time (and that includes puff quilts–which are harder to machine bind well.)
Linking up to: